Design language and material selection
Structured 3D product design
Material consultancy (Material Lab)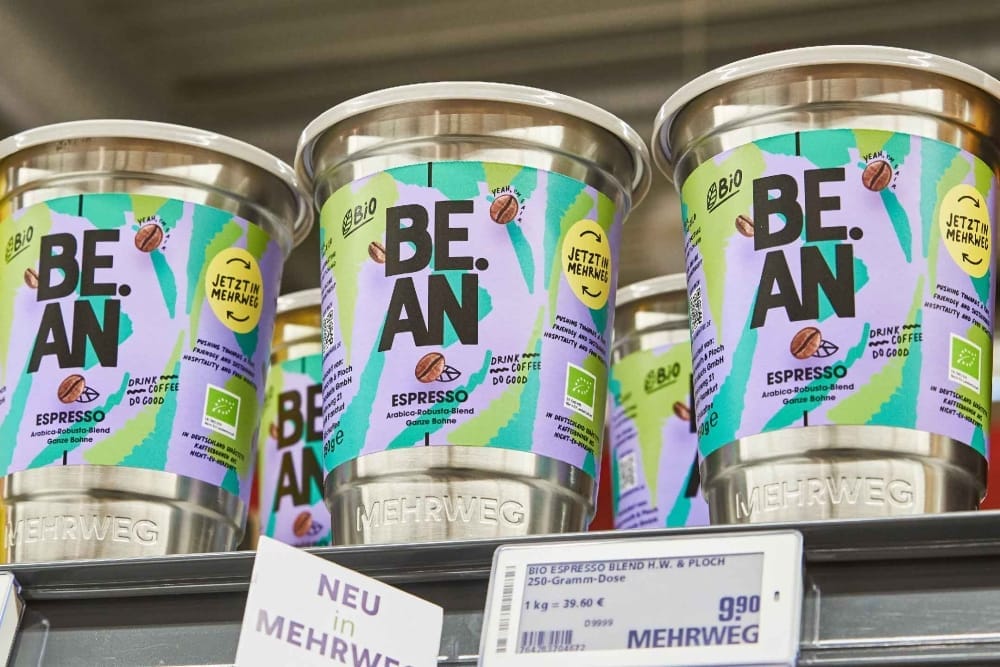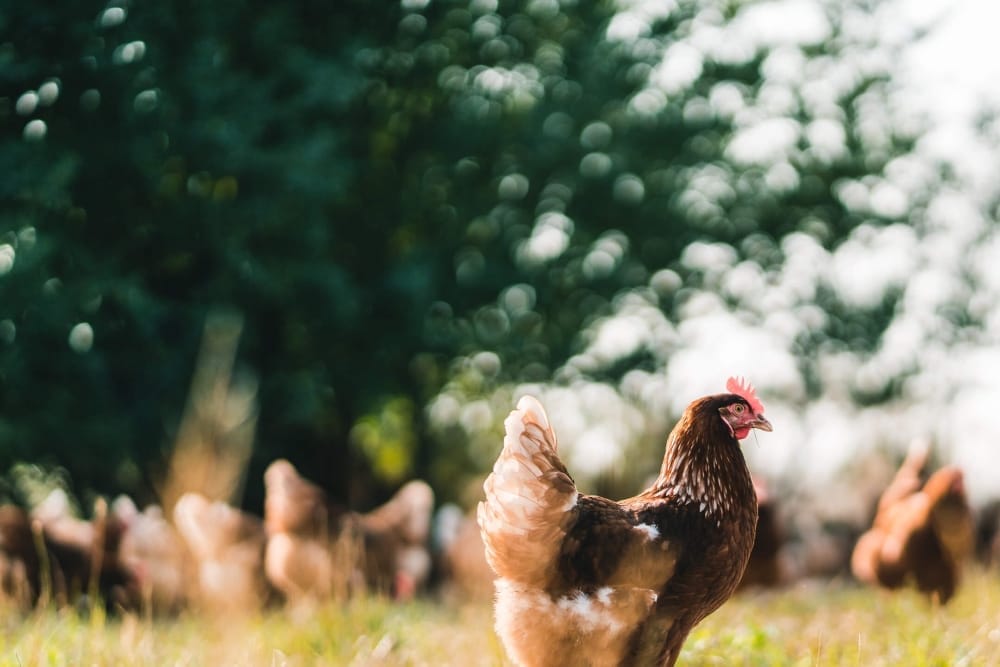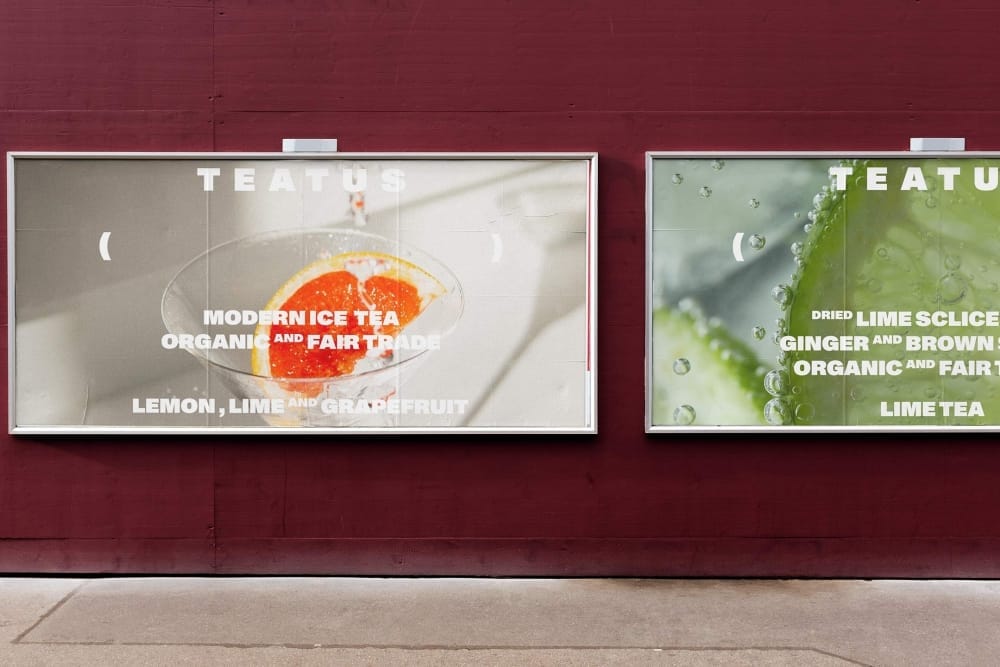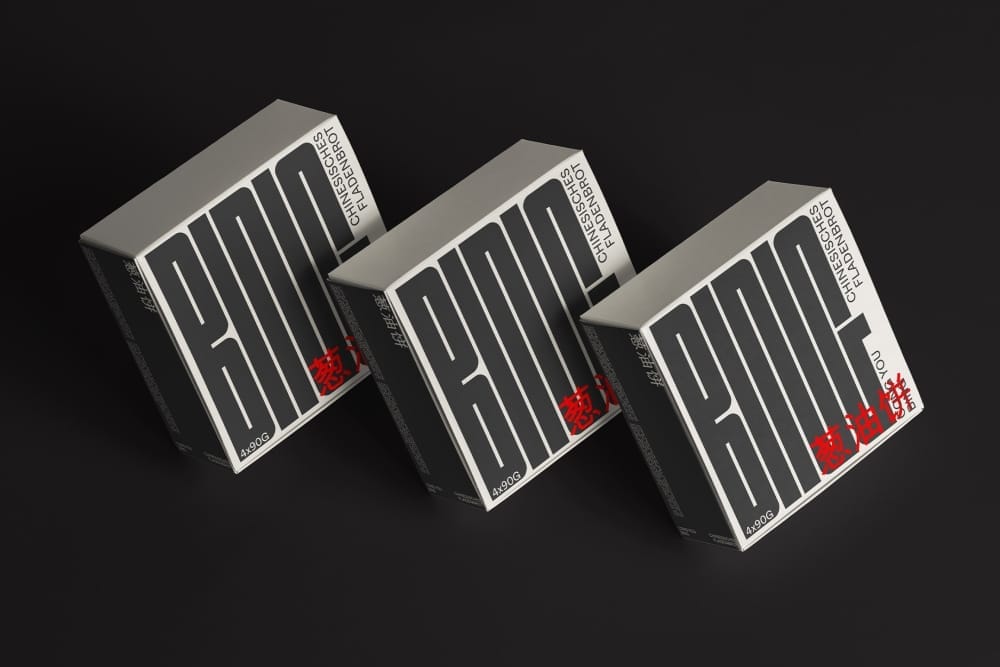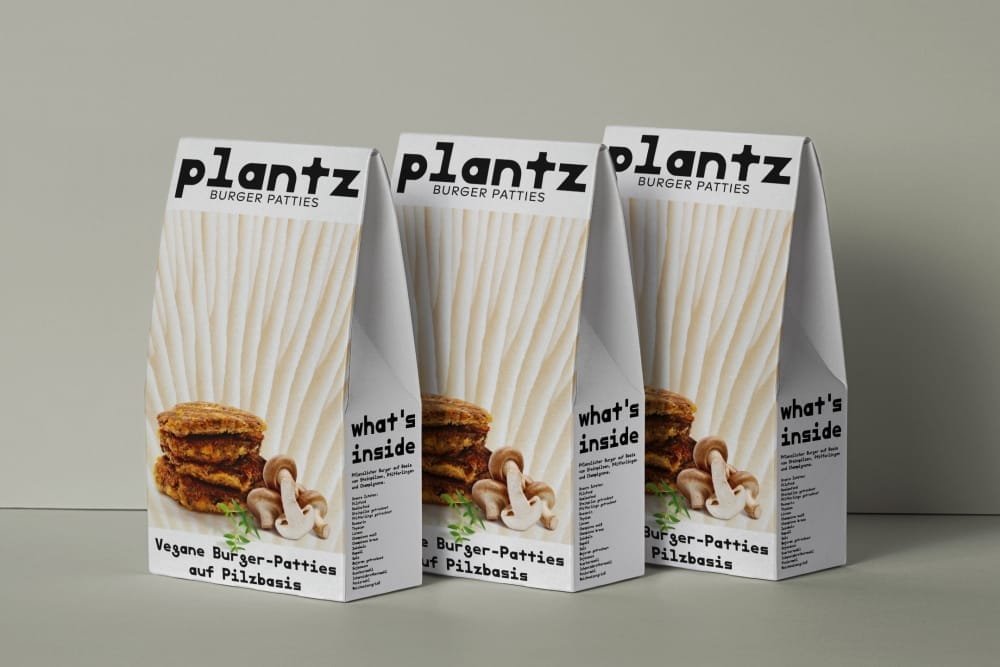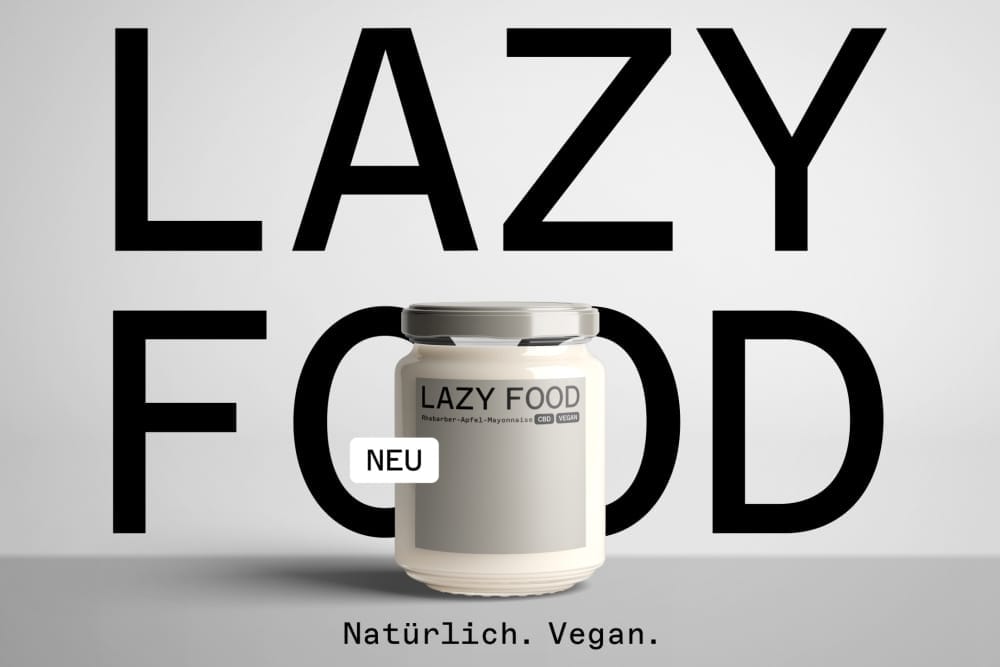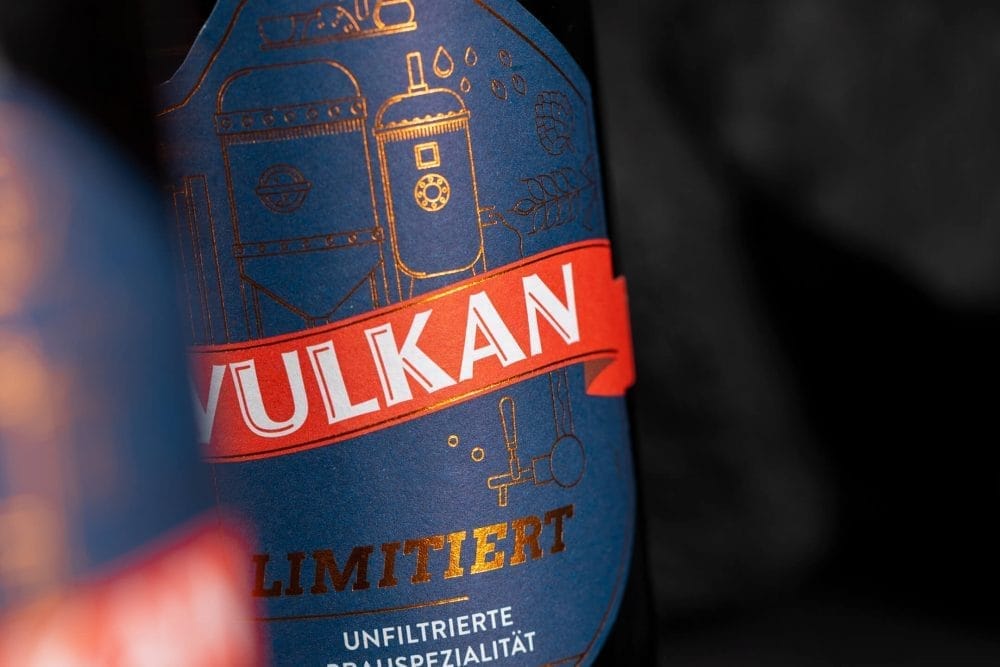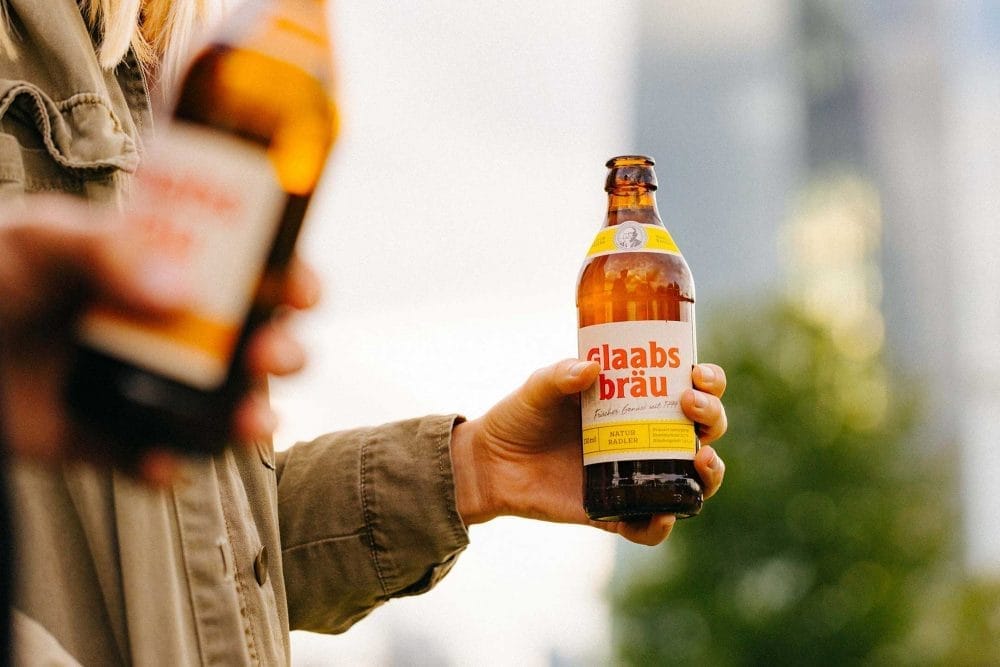 Structured packaging design for food products is often an economical challenge. But those who can spot the changing times can see that it is worth investing in forward-looking materials to package products in an expedient way. Our Material Lab is on hand to provide the right concept and a unique design.
We have been working with the food industry as a whole for over 10 years – from farmers to consumers. Our customers tend to be manufacturers or retail companies looking to optimise the presentation of their products. Making structural changes to the packaging is generally a major economical challenge. After all, there are so many different types of highly functional packaging solutions for food. They have existed for years, sometimes for decades. They are fully developed and competitively priced and available in huge quantities.
Improving standards and investing in new methods
Production machinery has been designed and optimised with this standard packaging in mind. And it works really well! So it comes as no surprise that manufacturers are reluctant to change the shape of packaging or the materials used. But every now and then it is possible to design and implement a totally new approach. Unfortunately, as a design agency we are not allowed to present these projects on our website. The sensitive information is too confidential. The reasons to switch to custom packaging vary massively and depend on the type of food in question. One common reason is to use the profile as a USP – albeit limited to the shape itself. In this case, customers treat the product to the equivalent of a new tailored suit, seeing more value in the differentiation this gives their product than the cost of the investments in new tools or machines. In other cases, functional aspects are optimised (opening method, durability/stability, etc.) but few changes are made to the material or shape itself. In rare cases, a packaging is reimagined and completely customised, from the materials used to production, through to its use and primary function to its disposal or recycling.
Carefully balancing cost and benefit
But not all customisations are worth it. The value gained from differentiating the brand (USP), e.g. by using a unique bottle shape, needs to be weighed up against the negative environmental impact from its incompatibility with current recycling systems. Even the greatest custom-made bottle becomes a negative when the costs outweigh the benefits.
Become a first adopter and successfully shape the future
And yet… the food revolution is in full swing. Animal food products are slowly but surely being replaced with plant-based products. It is now just a question of time before the market shares are turned on their head. Unconventional is on course to becoming conventional, and vice versa. Maybe not tomorrow, but within the foreseeable future – in other words, mountains of questions that so-called conventional manufacturers need to answer are looming on the horizon. This transformation will take place over the coming years and decades. Strategists in our company saw this long ago and are working on the products and packaging that will meet the demands of this neo-ecological future. We see ourselves as a partner of change. As a packaging designer, we provide answers that see the product as a whole.
Our Material Lab is leading the way.
And we want to appeal to you as a manufacturer and retail company: let's go for the big one! Our Material Glossary features scores of futureproof alternatives to your current packaging solutions. Take a look and let us change the future for the better to achieve sustainable success.
And we are not talking about huge innovations here – sometimes the answer lies within easy reach. As an external partner, we have a fresh outlook and can see your challenges from a different perspective. It could just be a case of using a traditional bottle as part of the standard range. And this "remix" may be all it takes to storm the charts.
Remix it!
One successful example of achieving a USP while using "standard" packaging is our Glaabsbräu relaunch in the small 0,33l EURO bottle. The little sister of the famous 0.5l "Helles" (German lager) bottle went down a storm and underlines the attitude of the brewery to use traditional methods and a good portion of courage to create unique speciality beers. Take a look at the case study here: Prost! (as they say in Germany!)