LET´S CREATE THE FUTURE TOGETHER
Let's transfer your possible futures into your individual brand future picture and start the ideation process for new products and packaging solutions based on it! How does it work?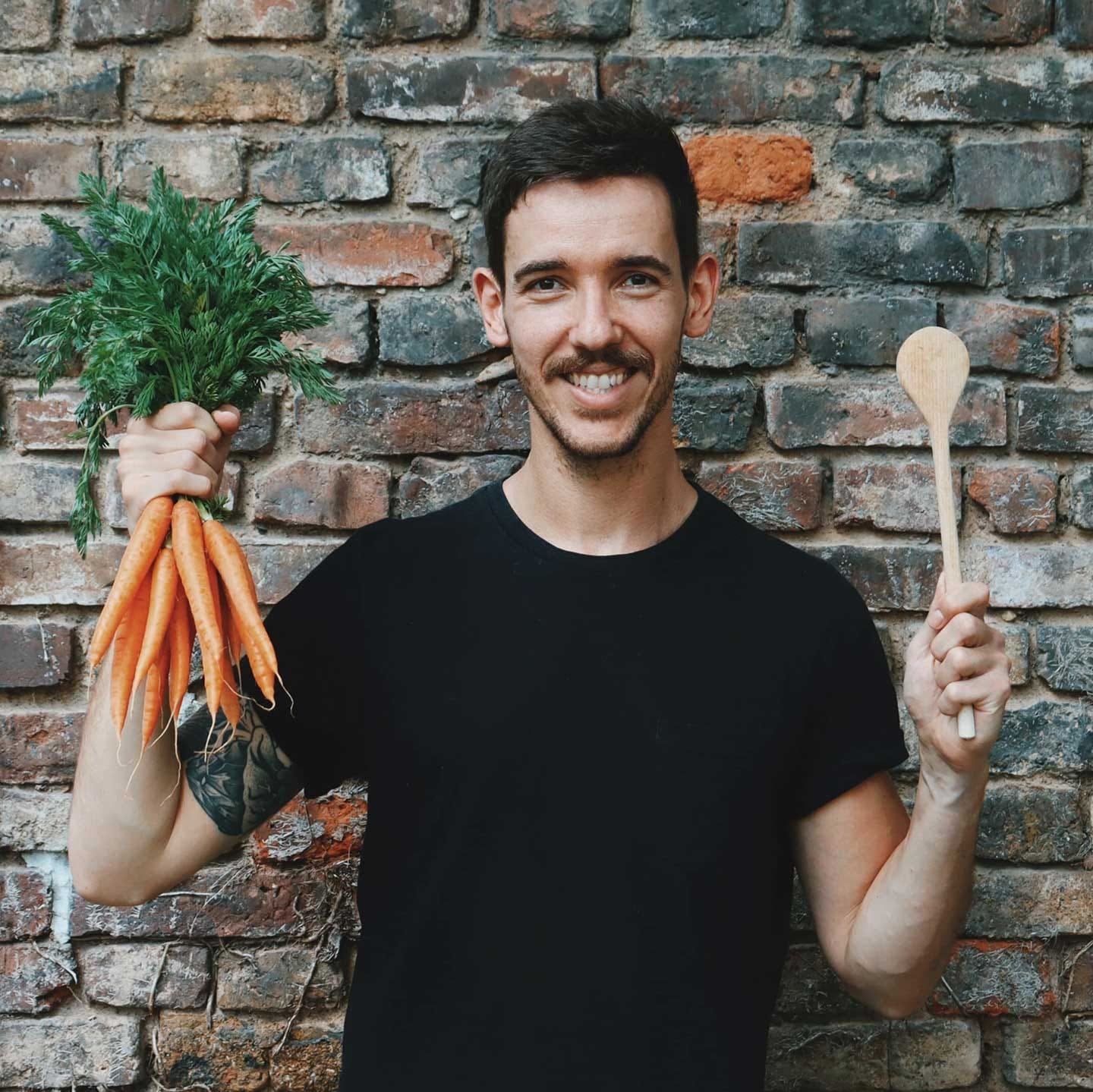 Daniel Anthes
Trends: Food, Kitchen, Marketing
Daniel, born in 1986 and a graduate in economic geography, business administration and journalism, is particularly concerned with the topics of social change, nutrition & food culture and sustainability. The passionate speaker and author regularly walks the talk and, as an association board member and foodpreneur, also makes a very practical contribution to the sustainable transformation of the food industry. He also works as a senior associate for the renowned Zukunftsinstitut.
Click here to go to Daniel's website: www.danielanthes.com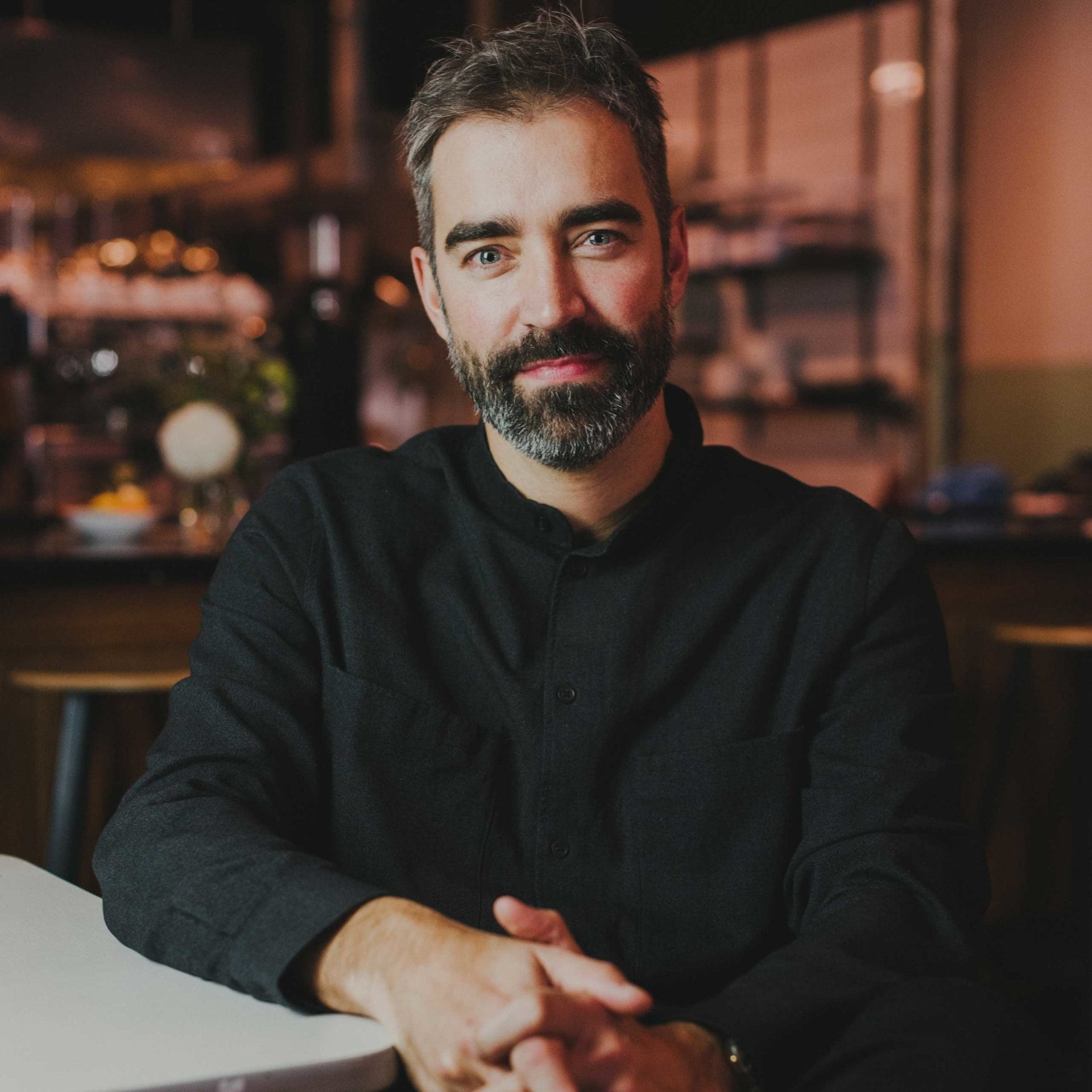 Andreas Milk
Trends: Packaging
Andreas (born 1984) was the first in his family to leave the food trade to pursue his career as a creative consultant for the food industry via a degree in business administration. Food runs in Andreas' family. And so it was a logical step to also fully dedicate the agency business to the food market. Since 2009, Andreas and a team (Design, Consulting, Kitchen) have been advising food manufacturers on the packaging and marketing of "tomorrow".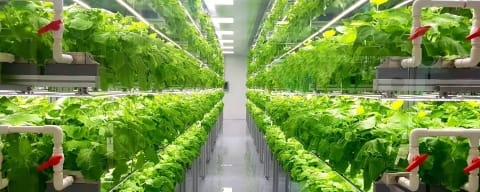 Our food and its packaging today, tomorrow and the day after tomorrow.
With this Future Food Trend Radar, we want to schematize the change in nutrition in all its complexity and multi-layeredness and invite you to "think future" in an entertaining and inspiring way. The focus is on FOOD, KITCHEN, PRODUCTION and PACKAGING and thus WHAT we eat, HOW and WHERE we prepare and cook it, HOW and WHERE we produce and transport the food required for this and also HOW we pack it. We have distinguished between TODAY (present and near future), TOMORROW (2030-2040) and OVERTOMORROW (2040 and beyond) in terms of the time horizon and the potential penetration of each trend into the social mainstream.
Today
The present and near future. This is already affecting all of us today or will certainly affect us in the near future.

Water-Energy-Food: Symbiotic Systems of Transformation

Conscious Kitchen: Kitchen becomes mindful

Infinite Food: Food is everywhere

Home Kitchen: The kitchen as the center of the home

Kitchen Apps: Intelligent cooking, stocking and ordering

DIY Food: Do-it-yourself changes production and consumption

Work-food balance: upgrade for communal catering

Convenience Cooking: Meal kits for convenient cooking enjoyment

Ghost Kitchens: Kitchens without a restaurant

Transparency: More transparency for more appreciation

Fully automated mini market: 24/7 self-service shopping

Crowdfarming: For more proximity between producer and consumer

Automation in the countryside: regional products directly from the producer

Urban Gardening: Self-sufficiency in the City

Instant delivery services on wheels: Let's go shopping quickly

E-food: online food trade booming

Fermentation: the rediscovery of an ancient cultural technique

Super plant hemp: from drug to miracle raw material

Healthy Hedonism: indulge healthily

Flexitarianism: meat consumption with more responsibility

Material reduction for plastic packaging

Recyclability due to mono-plastic

High-barrier papers as a substitute for plastics

Minimal use of plastic due to hybrids

The paper bag for the freezer

Edible protective spray for food

Reusable systems for to-go food

Functional Food: Eating for Self-Optimization

Meet Food: More proximity to the product

Snackification: Food on the go

Fast Good: Fast Food Becomes Healthier

Circular Food: Food Recycling and Upcycling

Zero Waste: Surplus food as a business model

Regional Food: Food from the region

Plant-based food: Animal products become plant-based
Tomorrow
Our "tomorrow" envisions the years 2030-2040. We'll be there sooner than you think. The trends of "tomorrow" should have great influence for today's strategic plans.

Gene-edited food: Food becomes more climate resilient

Virtual Reality Eating: Using Virtuality to Achieve the Ultimate Experience

Gastro Sentiments: AI turns restaurants into trend scouts and setters

Impact Chefs: Women Chefs as Drivers of Change in the Socio-Ecological Transformation.

Smartness Everywhere: The kitchen gets smart

Between craft & industry: digitization blurs the boundaries of food production

Zero Food Waste Society: Intelligently waste-free

Extended Reality Shopping: Retail and Shopping Are Going Digital

Next Level Transparency: Transparent Value Chains Thanks to Blockchain

Self-Driving Food: Autonomous Delivery by Robot

Aquaculture: seafood from the pool

Vertical Farming: Farming in a high-rise building

Algae: Superfood from the sea

Fusion Food: Global & regional go hand in hand

Local Exotics: Culinary delights between home and faraway places

Food Pairing: Taste from the drawing board

Curated Food: Pre-selection instead of overflow

Reverse engineering food: molecular replication of foodstuffs

Brutal-Local: Regional food on the next level

Plant-based Food 2.0: Eggs without chickens

Climatarianism: Food for the climate

Precision Fermentation: Milk proteins through fermentation

Bio-plastics become industrially compostable

The renaissance of the refill bag

Recycled paper beverage bottle

Mushroom based material packaging

New cellulose-based alternatives to plastic

The illuminated plate (MILK. soulplate)

Clean Meat: Meat & Fish from the Lab
Future
The "day after tomorrow" is full of fantasy. Here, the markets of the future 2040-2050 and beyond are painted. Those who invest here could be among the winners of the New Green Deal era.

Next-Level Greenhouse: Agriculture of the Future

CO2 food: food from the air

Meta Food: The food experience becomes virtual

Food Download: Teleportation replaces delivery service

No-Kitchen-Living: Kitchens disappear from homes & offices

Big Retro: Craft & Tradition Experience a Revival

Robot Kitchen: Full automation of the kitchen

Personal Food Factories: Food Production for the Individual

Predictive food analytics: When machines start to taste

Telemedicine in the barn: health tracking for animals

Robot Farmers: Autonomous food production

Food production under water: algae and sea

No-Food-Food: Eating becomes pure nutrient intake

Real Omnivores: Potential futures become a future

Ento Food: Insect breakthrough

Precision Food: Hyper-personalized nutrition based on DNA

3D printed food: Food from the printer

Home composting of packaging from biopolymers

Return of the Milk Man 2.o

Packaging based on seaweed

The packaging that becomes active
?
No trends found matching your filter criteria
Methodology: What are food trends?
Food trends show people's feelings about life and their longings, which are always shaped by megatrends – the blockbusters of social change. Therefore, food trends can also be read as "food culture derivatives" of megatrends, thus they are also always answers or attempts of answers to problems we are confronted with in our daily eating routine. They are designed to help people navigate the complex everyday world of choice and decision-making constraints and satisfy needs in a more sustainable, healthier, convenient or affordable way.
However, it is also clear that food trends are not static phenomena in themselves, but continue to develop, differentiate, dynamize and strengthen in conjunction with similar trends or even bring contrary trends to a complete standstill. Unlike fads and hypes, food trends have a much longer half-life, usually at least five to ten years. This makes them pressure points for strategic realignments and considerations of their own future viability for all players involved in the food industry. But if all these considerations are not based on the phenomena of change behind them, the megatrends, it will be difficult to find effective and sustainable responses to food trends for your own company.
Do you already know our Material Lab?