Choco Crossies
POS promotion for the 2018 World Cup.
Want to be in the thick of it instead of just being there? When the ball is rolling across the pitch, Choco Crossies and Choclait Chips are always on hand as a crunchy snack. For the 2018 World Cup promotion, we have designed a cool stadium that completely surrounds the displays that house merchandise. Crunchy fun in a floodlit setting.
Services
Shopper Activation
Additional Services
Trade Marketing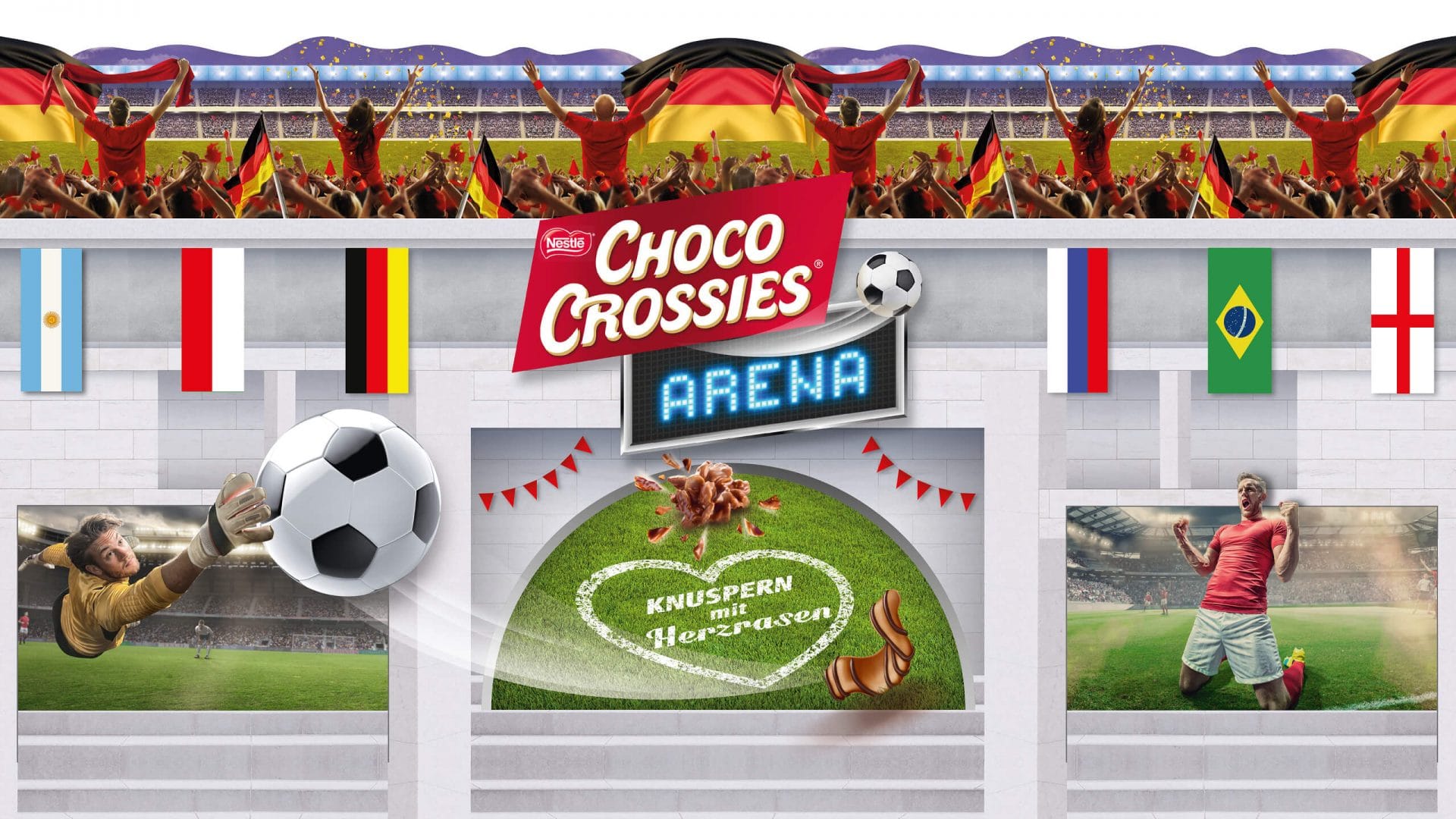 The stadium is decorated with the flags of the participating countries and with a myriad of fine details for you to discover. From the cheering fans on the terraces to the LED floodlight masts and the dynamic match scenes projected onto the stadium's arches. The brand's core message is pride of place for all spectators to see.
Despite all these subtleties, great care has been taken to ensure that the stadium shoppers can access the stadium easily from all sides and that products can be sold without issues arising.