Em-eukal
Packaging design for a fresh, chewy kick.
You don't suck these drops. We are raising the bar with our new packaging design for the Em-eukal's fresh gum drops. Now catch your breath and start over. But what do you mean? It's simple: Just chew through!
Services
Packaging design
Additional services
Product range adaptation, final artwork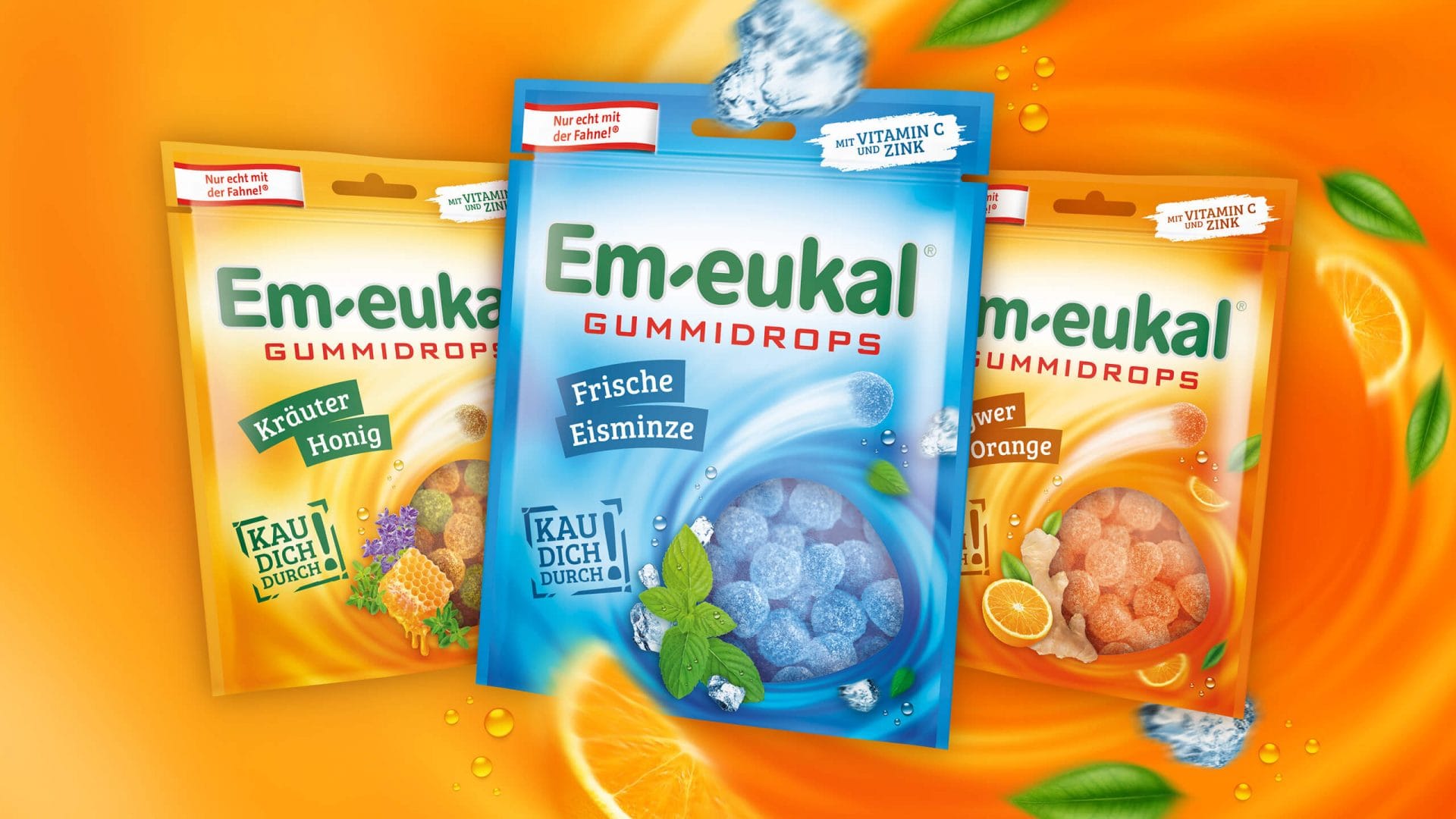 Em‑eukal gum drops aren't just refreshing and delicious, but they're also the perfect treat between meals. Rich essential oils, herbal and fruit extracts make them the perfect accompaniment to your work day, on your travels or during sport.
Our new design shows the fast and stimulating effect that the fresh drops have on you while you're on the go. The new display window has been designed to resemble the shape of a drop. The kick of freshness provided by the essential oils and natural ingredients extends around the shape in the form of a swirl. In combination with the strikingly placed Call to Action: Just chew through! creates packaging that speaks directly to the customer and perfectly conveys the effect intended by the retailer.
The new look has been implemented across the entire gum drop range. The latest variety, ginger and turmeric, comes in a vibrant new design, too.