Get Green Plus
Green power, straight from nature. Vegan, cold-pressed, hand-cooked – 100% natural design
The green start-up with the natural nutrient boost
for a balanced diet. Discover your potential.
Services
Packaging design
Additional services
Brand strategy & design vision, product range adaptation, final artwork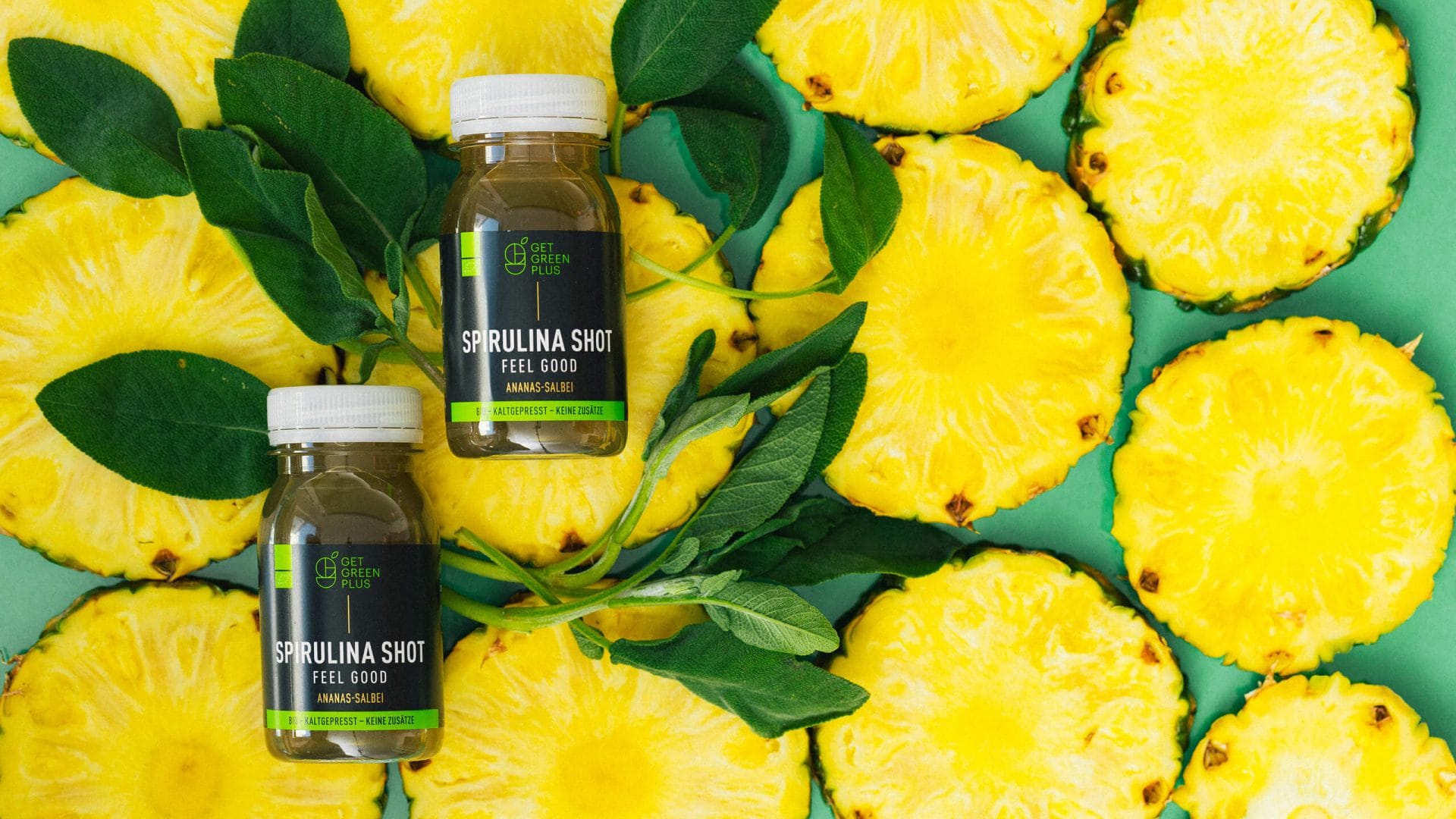 Young, smart, visionary AND super green? Meet Get Green Plus. Sound good? We think so too. That is why we were thrilled to be able to help the aspiring company to develop its corporate design and packaging.
Cool, slimline bottles invite customers to enjoy fruit and vegetable creations.
Combined with their elegant, sporty black design with bold colour accents, the healthy juices cut a fine figure. And they don't even need to train!
The search for a natural balance. For a return to fresh, unprocessed foods, to a healthy and mindful lifestyle and to a responsible approach to our environment.