Glaabsbräu
Traditional, family-run brewery seeks fresh corporate design. We're cranking up the mash tuns.
Beer is not just a question of taste in Germany, it is also a question of tradition. What should the beer produced by the oldest brewery in south Hessen look like now and in the future? Let's find out together.
Additional services
Design vision, packaging design, product range adaptation, final artwork
Tables and bars in south Hessen have been adorned with Glaabsbräu beer glasses since 1744. In 2017, the family-run brewery built one of the most modern breweries in Germany – a sign for a sparkling future. The only thing lacking was a matching corporate design and a new, iconic beer glass.
The last few years have been a wild ride for most breweries. Young master brewers with fresh ideas and a desire to experiment are entering the beer market with innovative beer creations and a radical new understanding of the art of brewing. They are speaking to increasingly large numbers of customers and these customers are discovering beer in whole new ways.
It is a welcome development for Glaabsbräu – a brewery that has always focused on individuality, local connections and independence. The brewing of specialty beers with local ingredients began with Ferdinand Glaab, the great-grandfather of the current owner, Robert Glaab.
In our eyes, this innovative spirit, love for detail and brewing skill make Ferdinand the perfect embodiment of the company philosophy. And that is why he enjoys a prominent position within the new corporate design. With a subtle smile and a knowing look, he now stands resplendent on the neck of every bottle.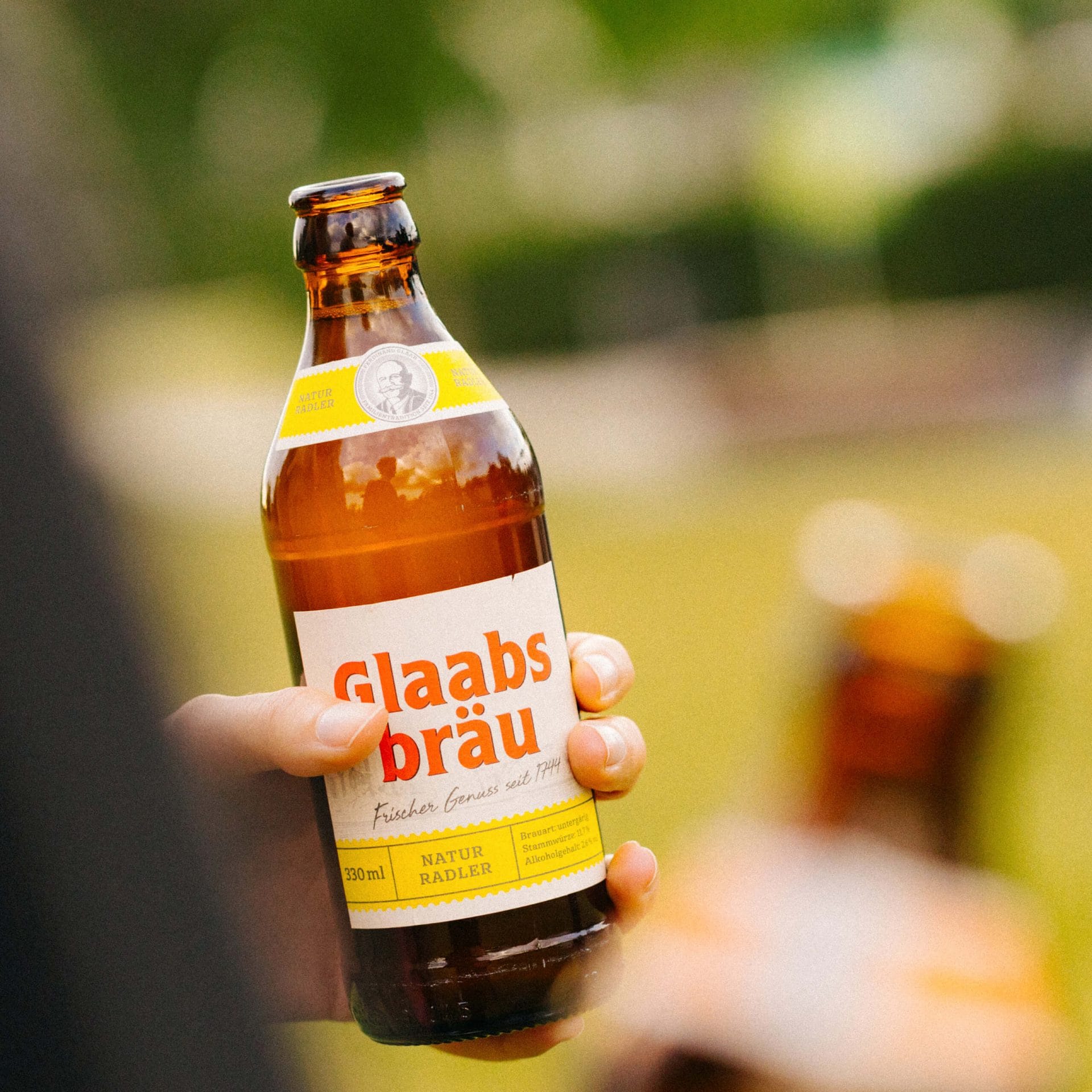 Besides tradition, the brewery's new look also needs to reflect the future. That is why we chose the popular 0.33 L Euro bottle as the new bottle format. A clear hierarchy, colour coding and the subtle use of illustrations all combine to form a totally new, modern appearance.
The entire range has a stronger focus on the ingredients and the special features of the individual beers and brewing methods. In this way, we are responding to the increased public interest in beers that are full of character. Special hops varieties, mash processes and alcohol contents play a greater role than even just a few years ago.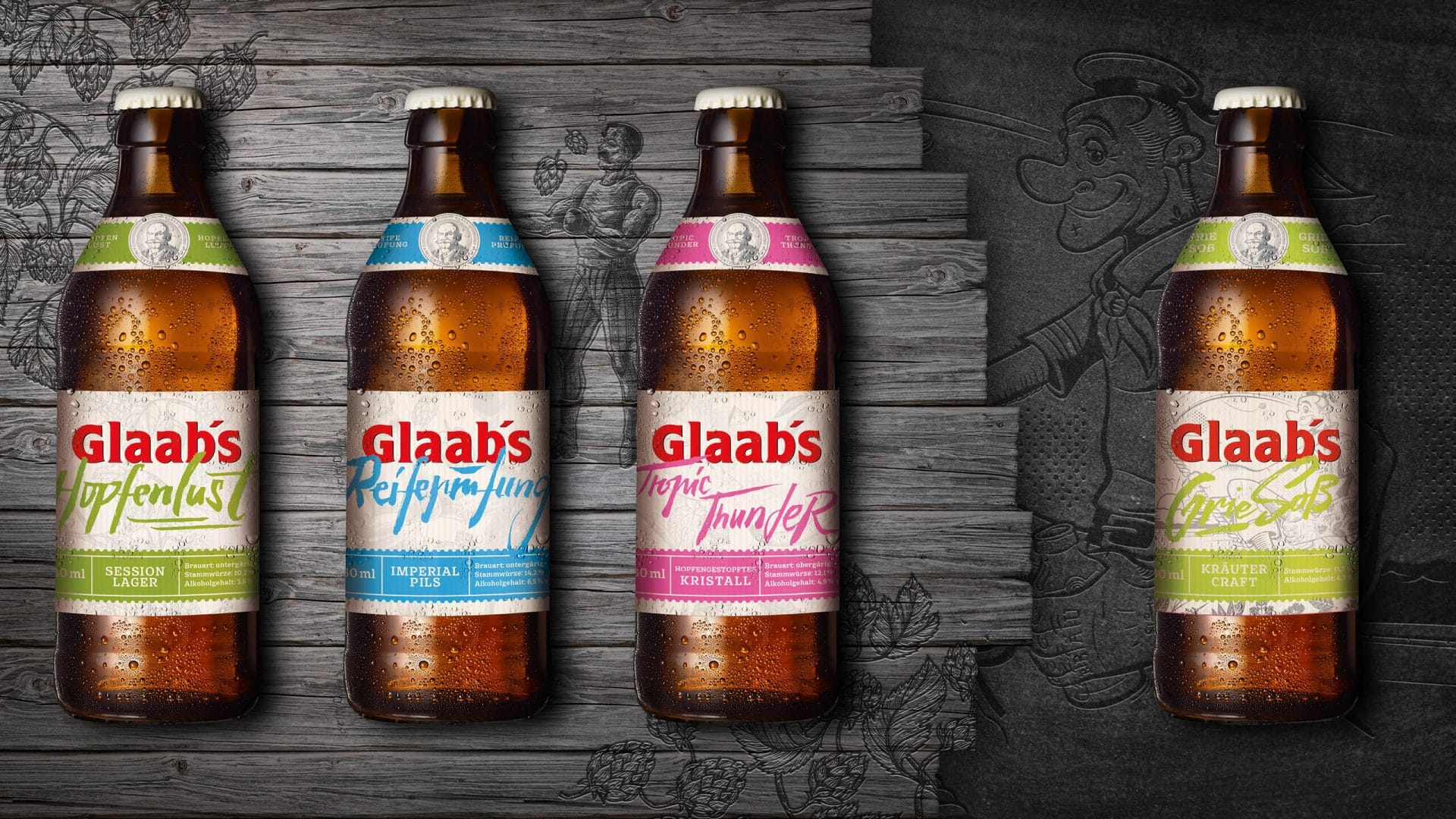 Glaabsbräu is also meeting this desire for speciality beers with its new craft beer range. Even Ferdinand Glaab himself is sure to have been excited by the new, fresh and bold beers, which are produced in Seligenstadt under the new mini-brand Glaab's Craft. Special beers with a special design. Bright neon colours and unique illustrations draw attention to the beers.
In the most quirky move from the Glaab company to date, a classic Hessen dish has now been combined with fruity, Hallertau hops. The famous seven-herb green sauce, or "Grie Soss", as its is referred to locally, can now be enjoyed in the form of a cool blonde ale. Cheers!