Goldschmaus
Die Marke der Bauern. Quality meat for people who demand the best.
Die Marke der Bauern is the range of quality meats sold by the Goldschmaus Gruppe. We developed the entire brand world for the fine sausage and meat specialities. From the cold-cut packaging, to the product brochure, to the website and imagery.
Customer
Böseler Goldschmaus
Additional services
Packaging design, product range adaptation, final artwork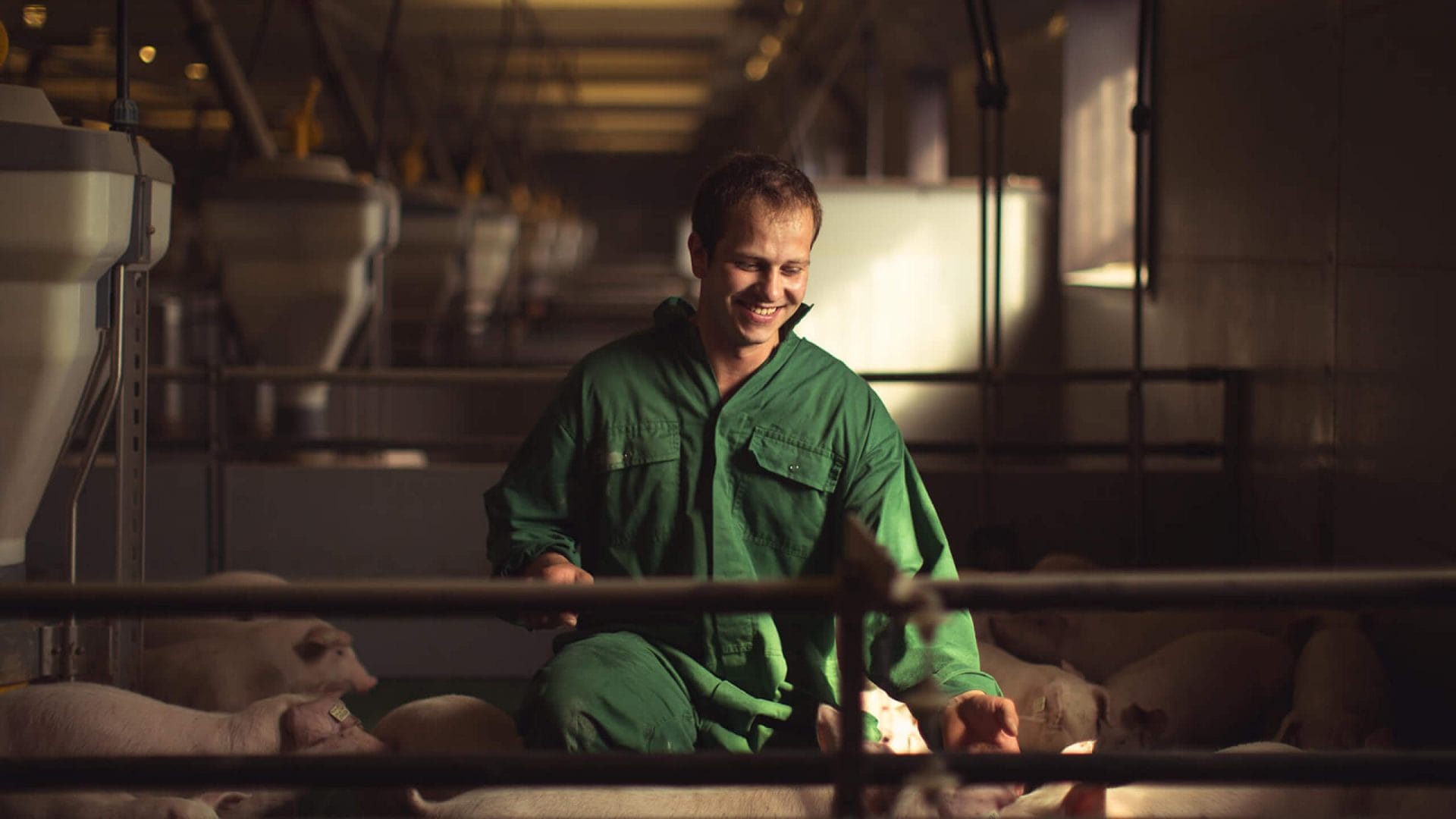 The farmers from Die Marke der Bauern are organised in regional producer groups and produce quality meats that are 100% German. The animals are born, fed, slaughtered, butchered and processed in Germany.
This allows for uninterrupted monitoring, from the farmer to the store. This demand and pride in the origin of the animals and high quality of the products was the starting point for our brand development.
The packaging design is split into three zones. Brand, product and mandatory information. The logo for Die Marke der Bauern depicts the animals. None of the meat specialities would be possible without the pigs, cows and chickens. The product imagery is kept minimalist and focuses solely on the quality of the product. A hang tag points to the exclusively German origin and production.
This simple system is suitable for application across a broad product range and several different product categories.  
The purist brand world points to a world of enjoyment on the prepared product. The quality of the products is revealed – the meat specialities offer special enjoyment for all kinds of occasions.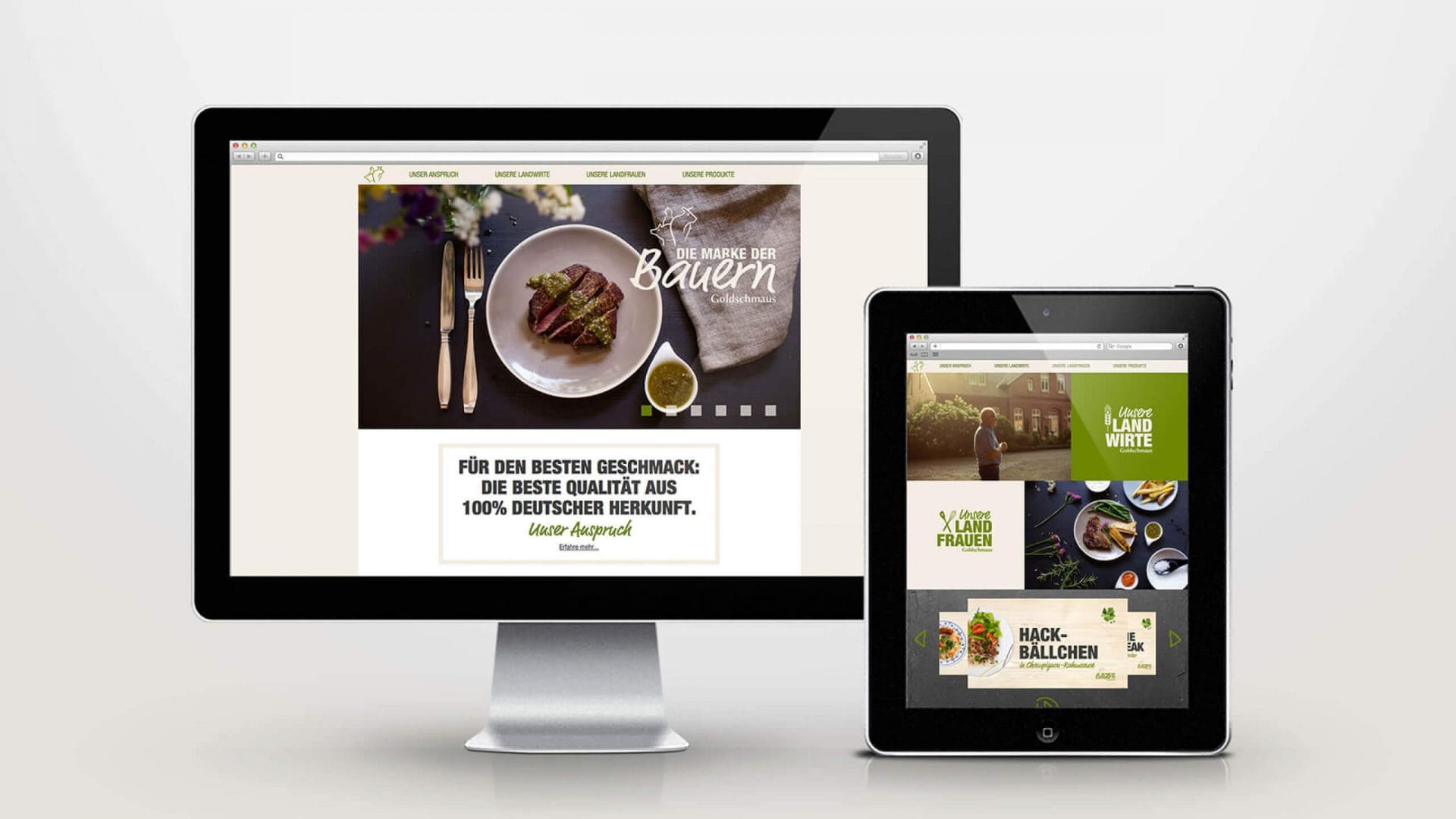 In order to ensure customers can also find the quality meats and to inform them about the background, ambitions and passions of the producers, we have also designed comprehensive additional materials.
Die Marke der Bauern stands for care and precision in the world of meat products with high standards and a clear design for the best flavour.