Handkäs with Jazz
Chabos know how to eat Handkäs.
Say cheese! We have collared the classic Hessen cheese and are on a mission to make Handkäs popular again. The Food Lab team developed 3 fantastic "musical genres" that need to be heard.
Customer
MILK. Innovation Lab
Additional services
Insights, recipe development, product design (concept)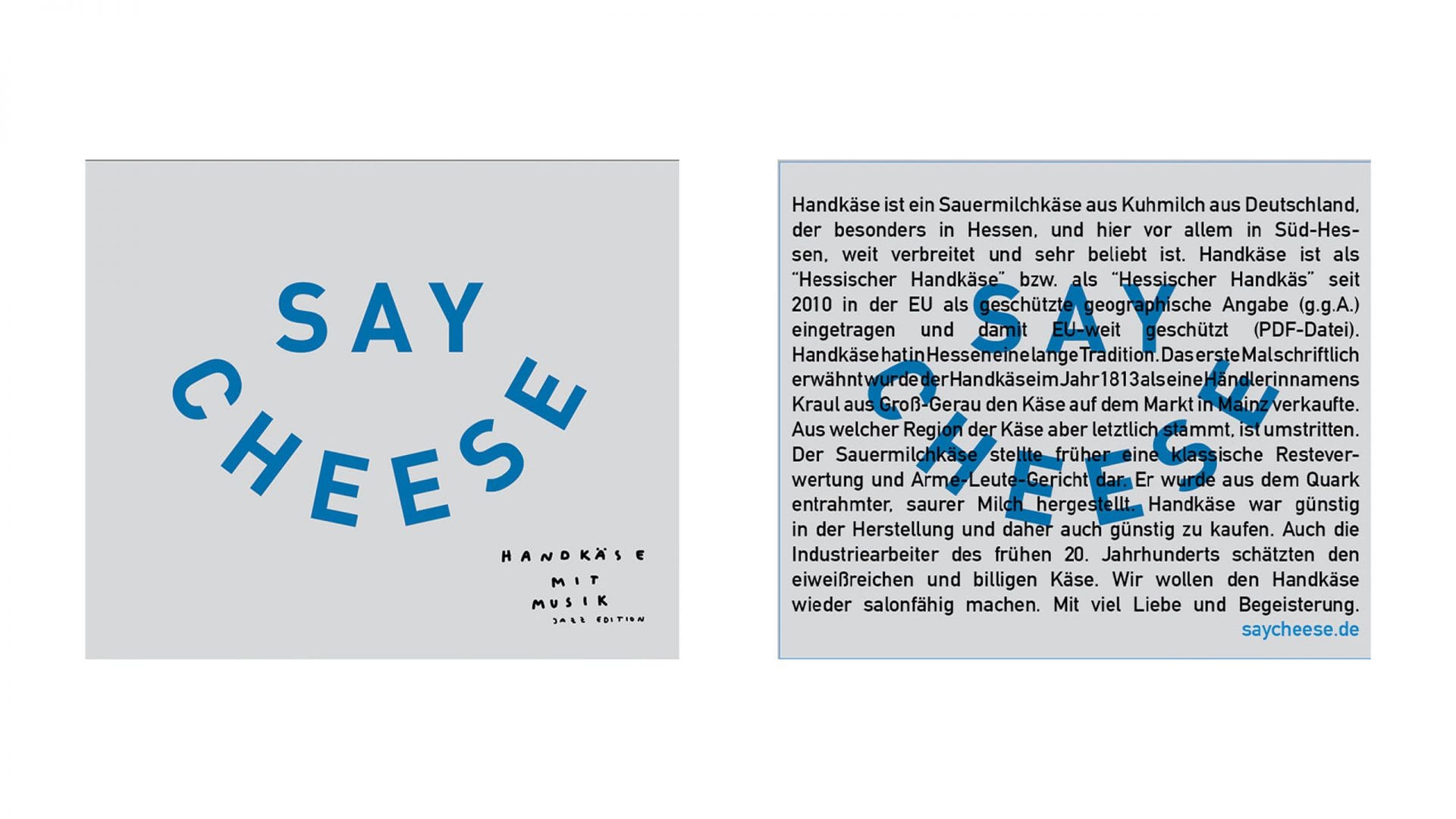 You can find out more about this product development by clicking on this link to the article or in our Magazine, which can be found under the Food Lab tab.
Handkäs with Techno
Frankfurt used to be the world's number one city for electro beats. It was home to legendary clubs, and DJ greats like Sven Väth provided the world with their Frankfurt sound around the clock. Back then, Handkäs was served with "Musik" (a German word describing an accompanying sauce or marinade). In fact it still is. Except now it is also served with techno. Techno is intense and extensive, loud and regular – the pulse of a way of life. The Handkäs with Music is strong, intense, sour (ACID), thanks to a bold white wine vinegar, and spicy, a little chilli adds a kick. But it is also light and healing – turmeric and curry powder add bold colours and flavours from another world to this Hessen speciality. It is dance and trance. The toughness of Frankfurt paired with the softness of Goa.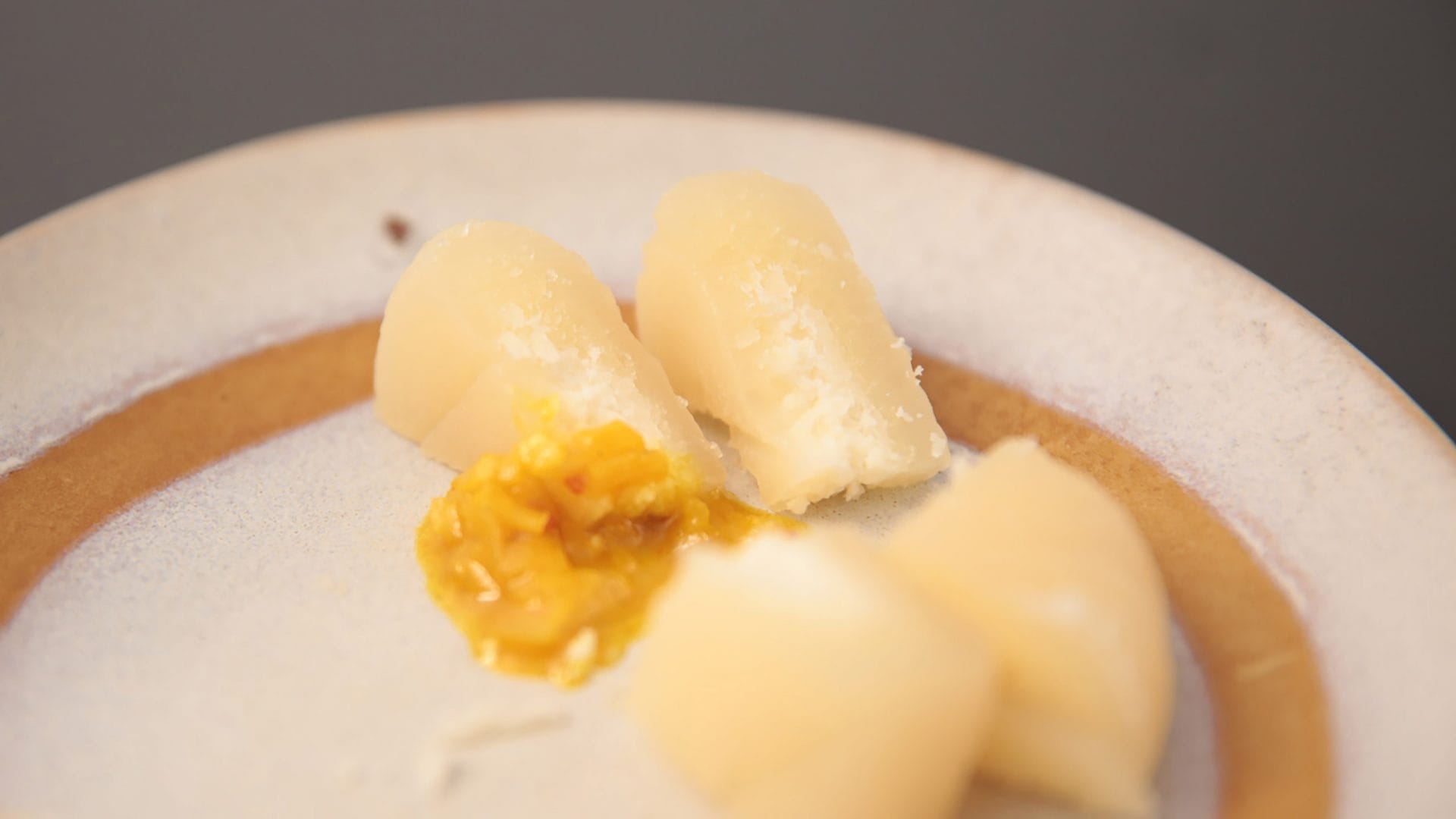 Handkäs with Rap
Frankfurt is rap: Moses Pelham made Rödelheim the epicentre of German rap back in the 1990s and now AZAD and Offenbach-based rappers like Hafti are giving the banking city street cred. It's about money, lots of money, but also sometimes drugs and dodgy dealings. These partially dark worlds are not that far removed from our lives. And what does that mean for our Handkäs accompaniment?
The traditional marinade is aromatically refined. Apple balsamic vinegar provides a soft sweetness – after all, despite their hard shell, at their heart rappers are still Frankfurt boys. As the head of the show, Ras el Hanout provides an inimitable aroma, while cumin underlines this otherness. Sumac provides a unique sourness, while a little mint brings freshness and hemp seeds relaxation. Money can't buy everything, but it lends a dark tone. Gold leaf enhances the mix. Eat the rich, brothers. Chabos know how to eat Handkäs.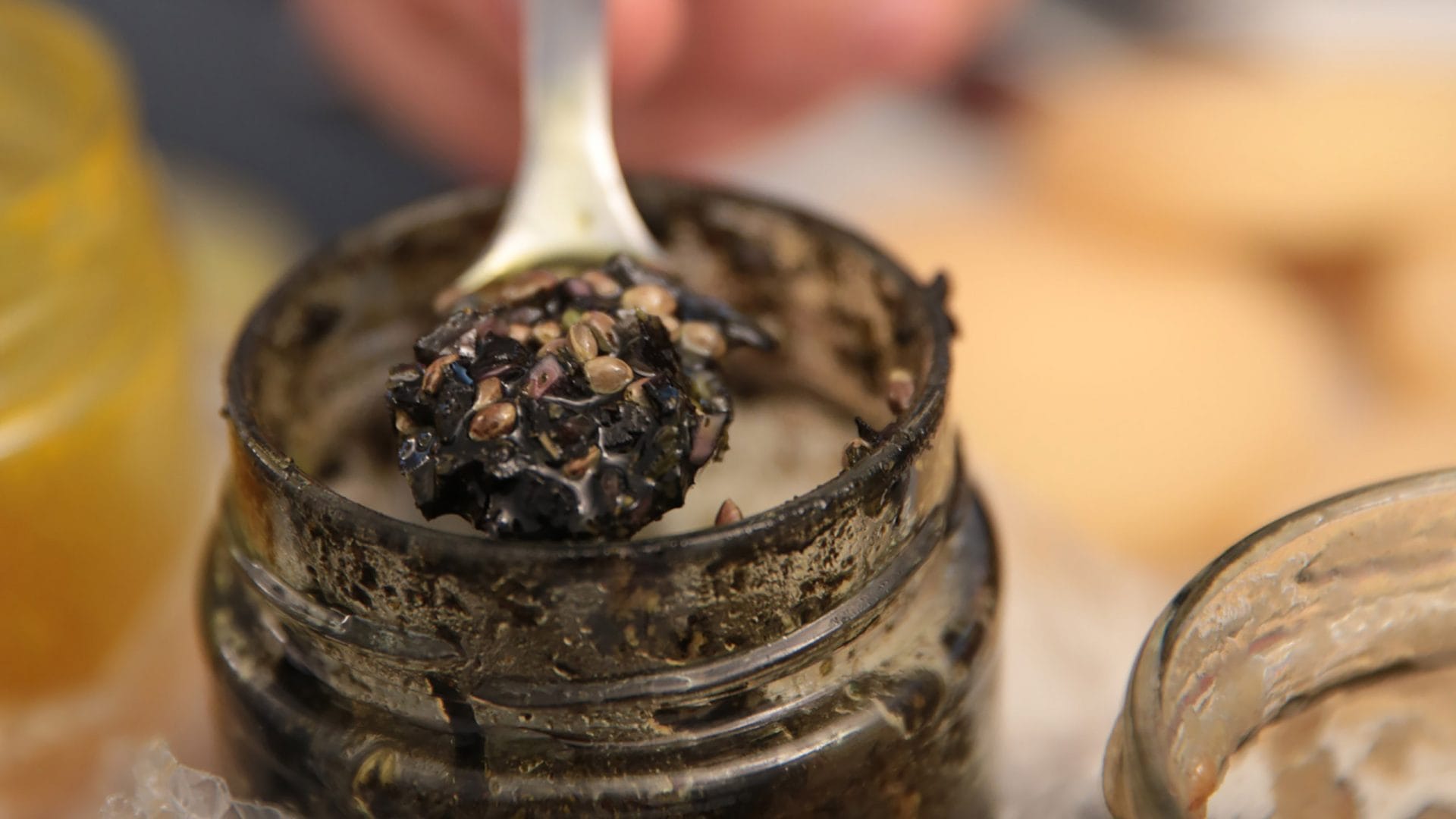 Handkäs with Jazz
Frankfurt is jazz. Whether in an underground jazz cellar or in the Mampf jazz club – where the world of jazz meets regional culinary delights. Jazz is local and global, simple and complex, relaxing and demanding. Just like the cities where this music is at home – be it the Big Apple or Frankfurt itself. Handkäs with Jazz is sweet and complex, with the soft and subtle flavour of after hours. Apple is enhanced with coriander to provide a relaxing and sophisticated global pleasure – the best accompaniment for great jazz music. Why not open a bottle of single variety apple wine to complete the perfect flavour combination?