Hohes C
Drawing attention to hohes C. We hit the mark with PLUS at the POS.
hohes C juices are rich in valuable vitamins, good for the brain, the immune system and growth. That is a lot of benefits from one product. But how do you present these qualities at the POS and position the brand so it looks delicious, is easy to understand and visible? We had an idea.
Services
Shopper activation
Additional services
Trade marketing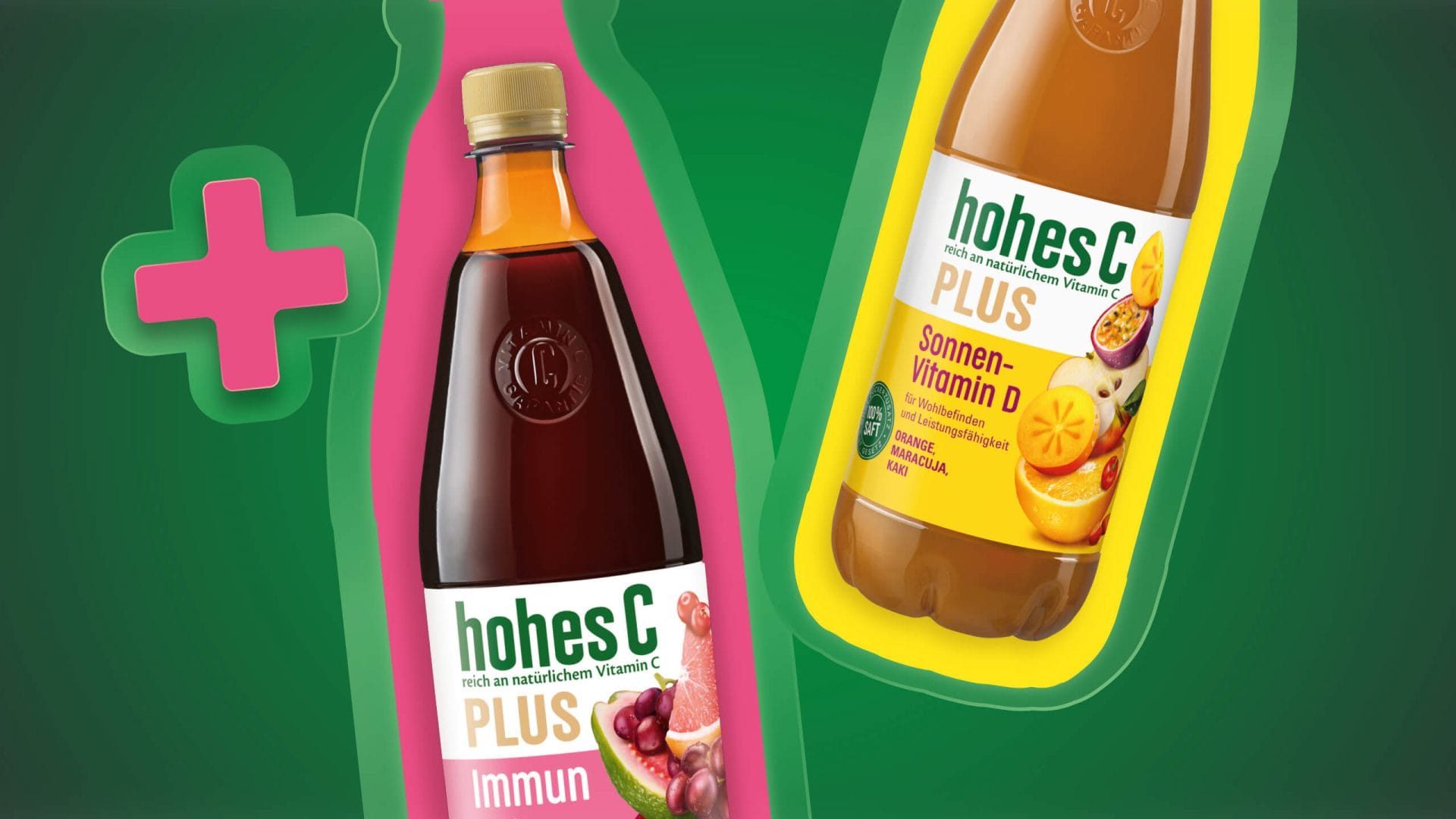 Hohes C PLUS is the perfect way to start the day thanks to the many vitamins and minerals that the drink contains. With our attention-grabbing display design, we have ensured that no one will walk past the hohes C PLUS brand at the POS.
Striking, direct and customer-focused communication makes it clear what hohes C has to offer to even the most rushed shoppers. Colourful, delicious juice variety with lots of valuable ingredients for an active lifestyle.
The clear, minimalist design focuses on the core message: this juice tastes delicious and is good for you. The large, colourful plus symbol on the display can be seen from a distance and shows shoppers where they can get their fill of vitamins. The tall C displays are combined with large bottle images with coloured protective sleeves: simply unmissable.