Jarmino
Smart design for superfood start-up
The Munich start-up Jarmino sees every meal as a chance to do something good for your body. In order to make this mission a success, we have created a clear and confident design for the delicious, long-life soups and broths.
Additional services
Product design, packaging design, product range adaptation, final artwork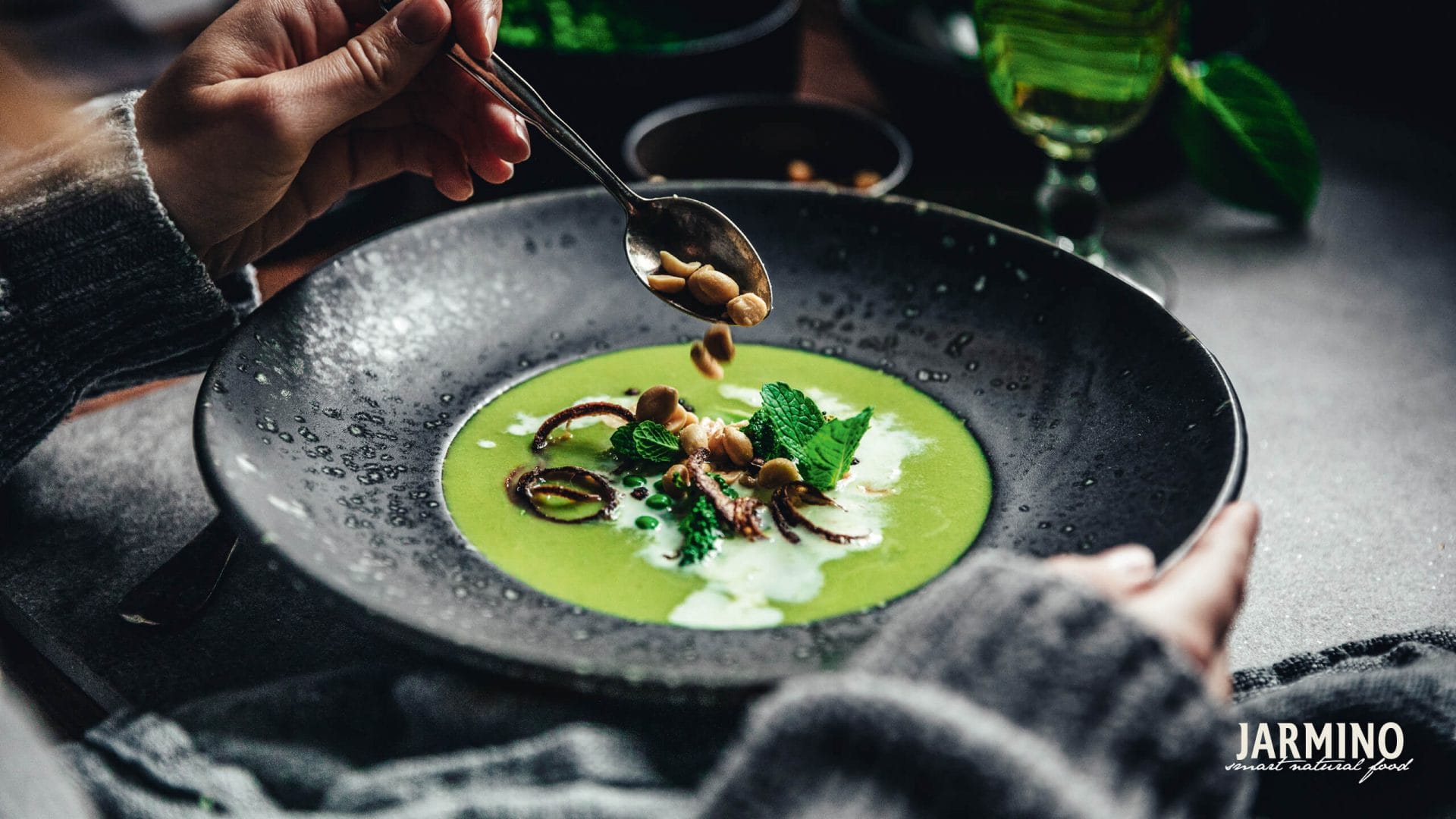 Striking colour codes don't just serve to make it clear and easy to differentiate between the different products; the bold colours also promise bold flavours.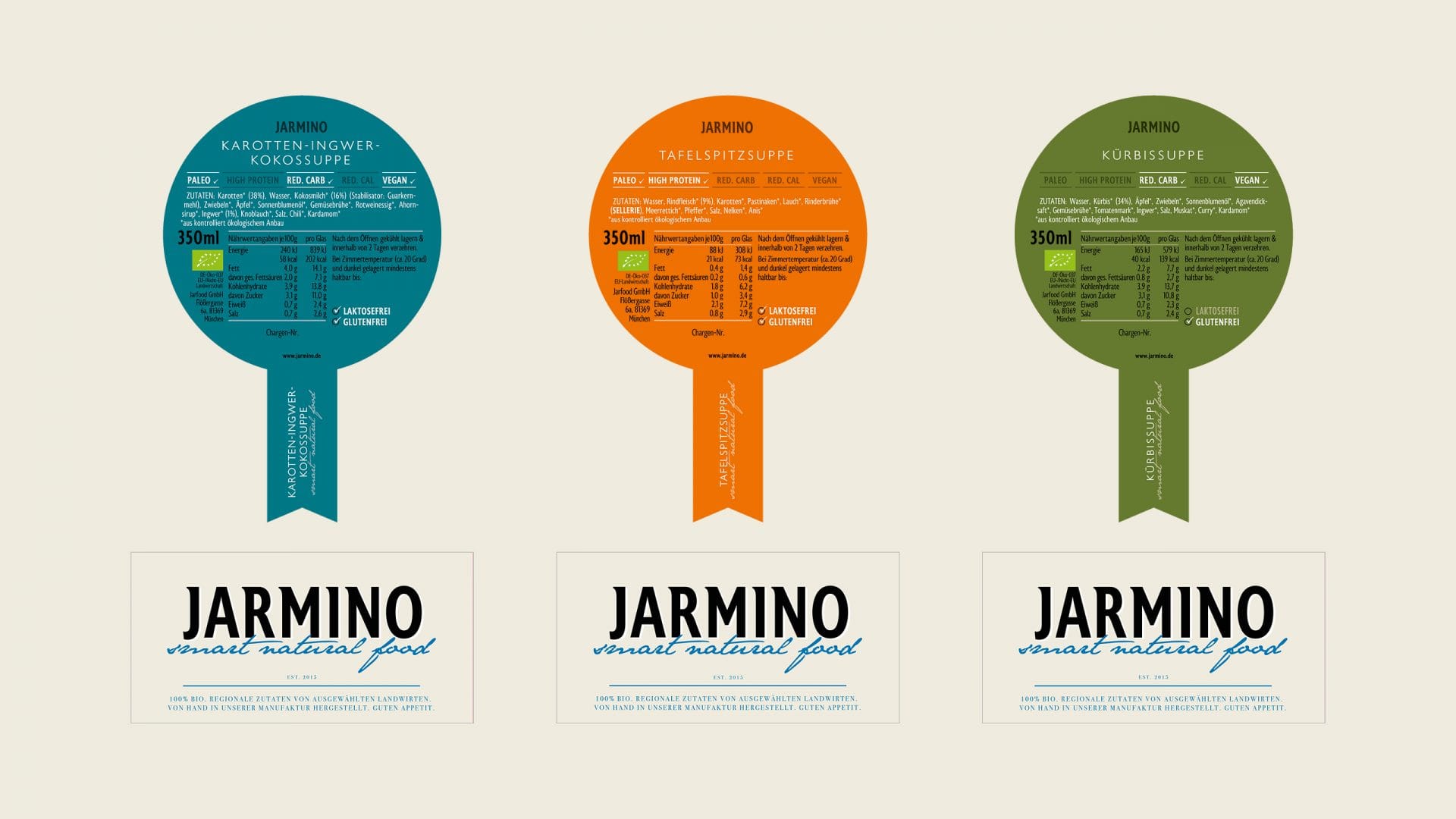 The mix of typographies combines a characterful logo lettering with a natural, friendly handwritten script for the brand slogan below. The result is a modern, focused food brand offering fresh ideas and a natural feel.
The design expresses both the strong, bold flavours of the food and the power of the natural ingredients.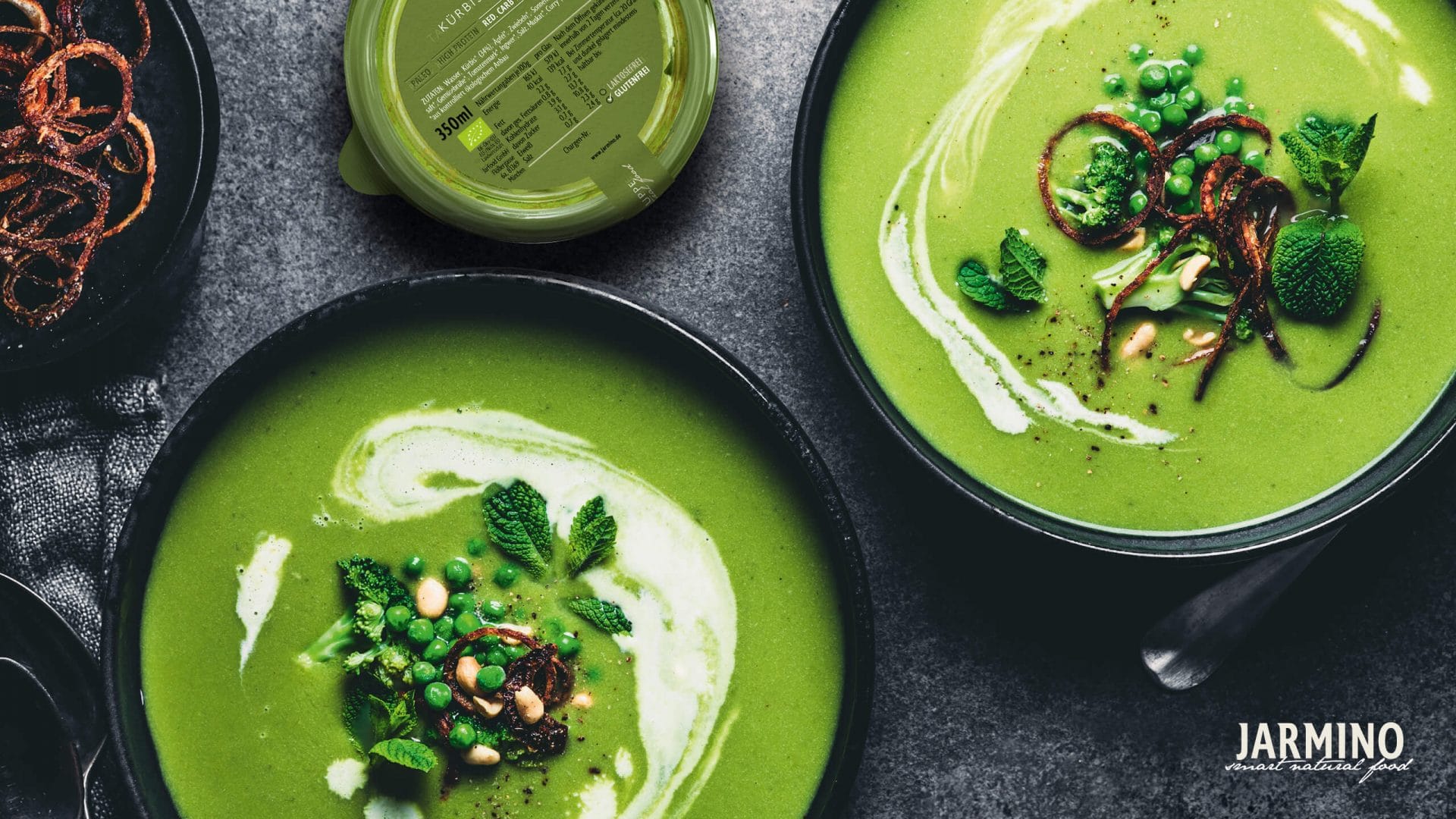 So the delicious foods from Jarmino can satisfy the taste buds of a young generation, both inside and out. Superfoods like those from Grandma's kitchen – rediscovered and adapted to meet the needs of a new era. A great soup to serve.