KitKat Mini
One bag. Five varieties. A colourful break-time treat.
The new Mini Mix for maximum variety. Nestlé's KitKat Mini Mix is now hitting the shelves packaged inside our colourful pouch design to make your life more colourful. Not only do you get that characteristic "crunch" with your break, but an injection of colour, too.
Services
Packaging design
Additional Services
Design Vision, Trade Marketing, Final Artwork
Ohne Prototyp kommt bei uns Garnichts in die Tüte. Vom Konzeptmeeting mit schnellen Skizzen bis zur Erstellung von ersten Handmustern haben wir ausgiebig am Design getüftelt. Zum regalfertigen Produkt von KitKat Mini Mix ist es jetzt nur noch ein kleiner Schritt.
"Make your life more colourful."
Knackig, salzig, nussig, cremig, schokoladig lecker. Vom Waffelcrunch bis zum Salzkaramell – mit den bunten Minis wird jede Auszeit zur Genusszeit. Der abwechslungsreiche Mix aus Aromen und Texturen macht den Alltag bunt und deine Pause zum Highlight.
14 KitKat-Mini-Mix-Riegel warten auf dich in jedem Beutel. Ideal zum selbst Naschen, zum Teilen und für unterwegs.
Are you more of a classic KitKat fan? Or absolutely mad about the peanut butter ones? It doesn't matter! You can have them all with the KitKat Mini Mix.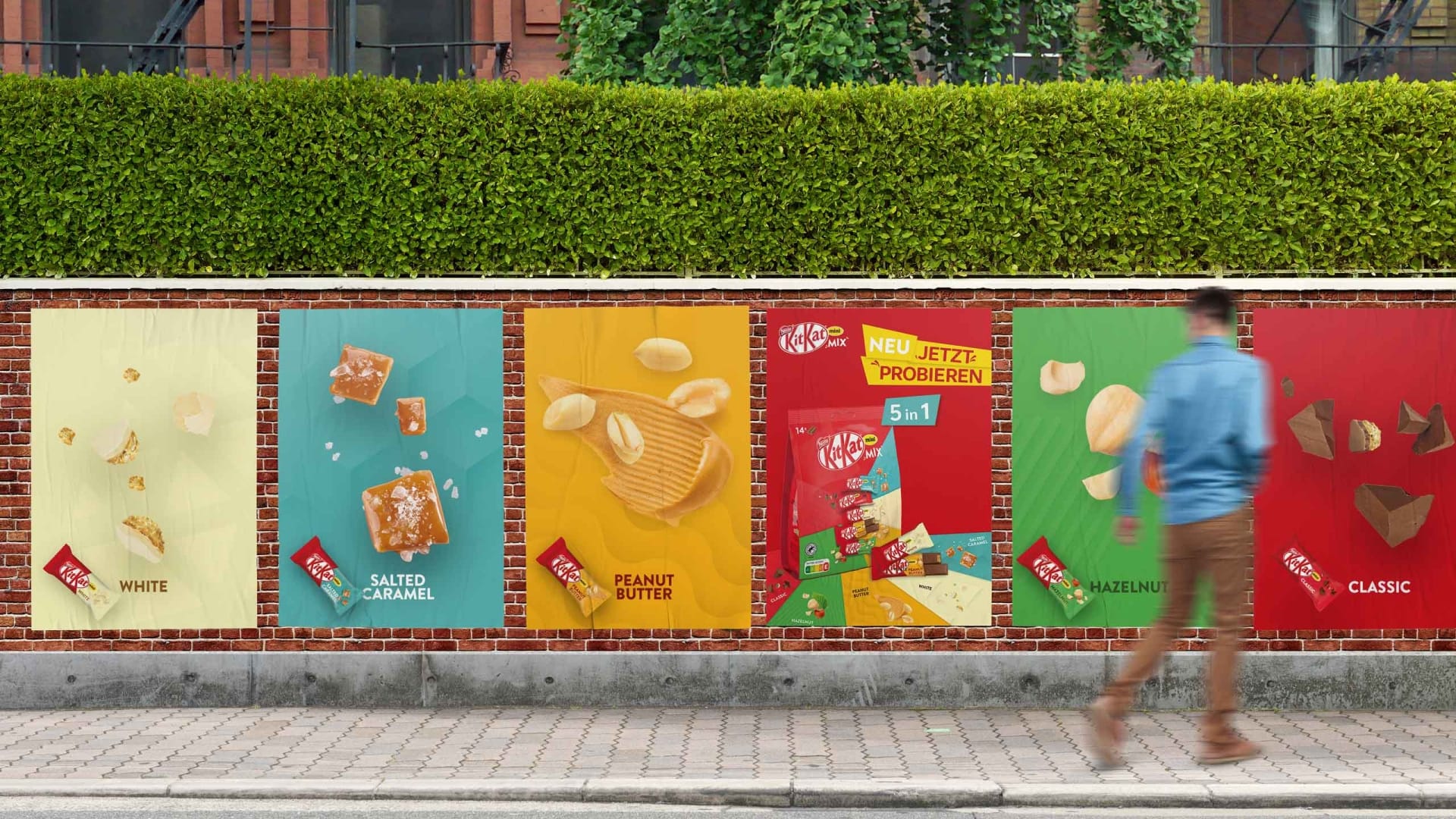 You won't be able to resist the POS either! This iconic snack can be found in its most colourful form in your local supermarket.