KitKat Mini
One bag. Five varieties. A colourful break-time treat.
The new Mini Mix for maximum variety. Nestlé's KitKat Mini Mix is now hitting the shelves packaged inside our colourful pouch design to make your life more colourful. Not only do you get that characteristic "crunch" with your break, but an injection of colour, too.
Services
Packaging design
Additional Services
Design Vision, Trade Marketing, Final Artwork
As far as we're concerned, nothing makes its way into the shopping bag before a prototype is developed. We have tinkered with the design throughout the design process, from the initial conceptual meeting where our team created quick sketches for the product to the creation of the first hand samples. Now it's only a few steps away from becoming a shelf-ready product.
"Make your life more colourful."
Crunchy, salty, nutty, creamy, chocolatey deliciousness. From wafer crunch to salted caramel – with the colourful minis, every break becomes a chance to indulge. The varied mix of flavours and textures makes everyday life colourful and break times into the highlight of your day.
14 KitKat Mini Bars await you in each bag. Ideal for nibbling on yourself, with friends, or on the go.
Are you more of a classic KitKat fan? Or absolutely mad about the peanut butter ones? It doesn't matter! You can have them all with the KitKat Mini Mix.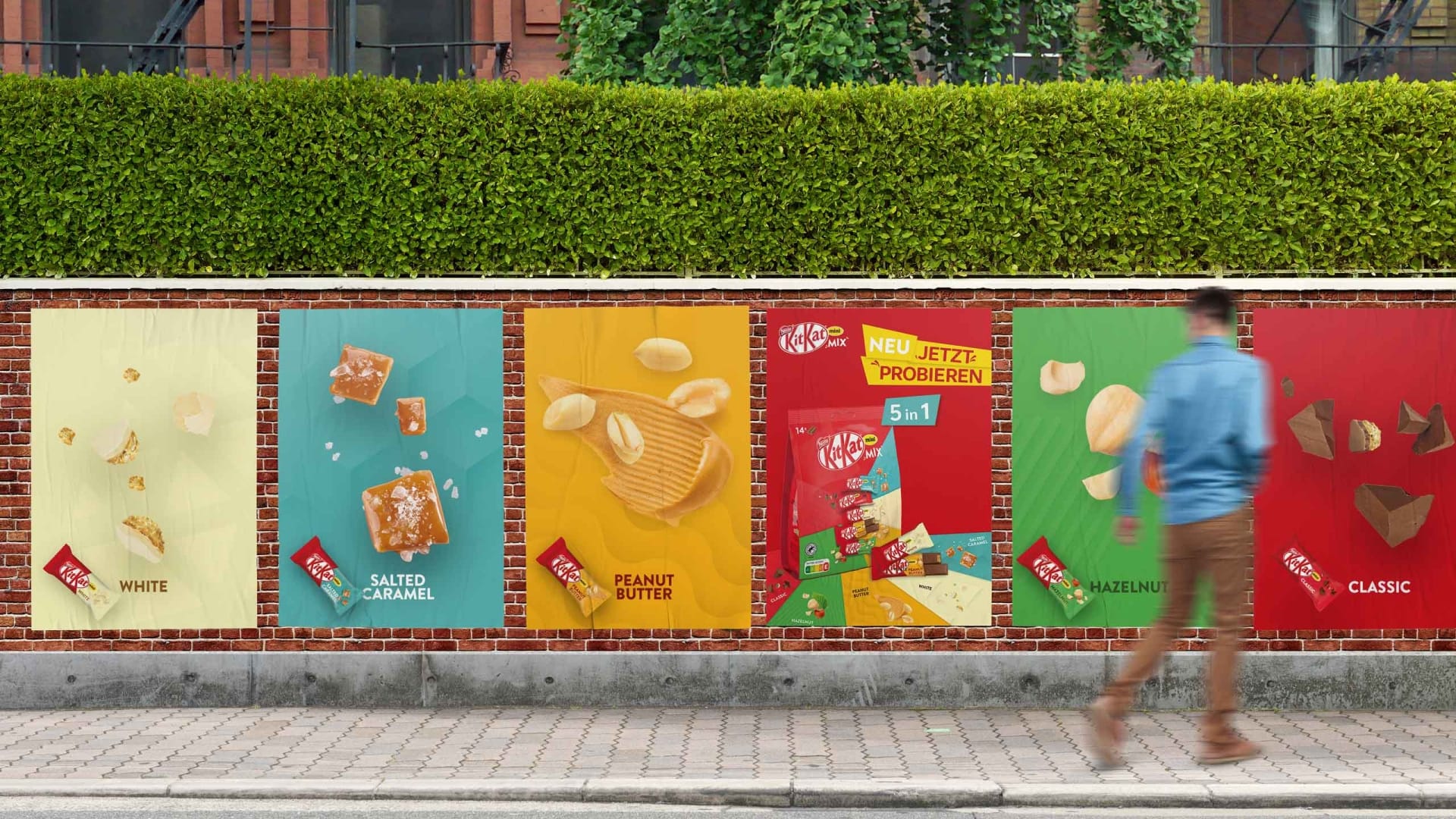 You won't be able to resist the POS either! This iconic snack can be found in its most colourful form in your local supermarket.