KitKat Sales Display
Annual promotion with competition: We're sending you around the world with KitKat and our new adventure break.
Where is your favourite place to take a break? Going to the bench behind your office? Visiting the small park next to the warehouse? How about a trip to London or Paris? Your next break will be a real adventure with our big annual promotion for KitKat.
Additional services
Trade Marketing, Packaging Design, Mailing Promotion, Product Adaption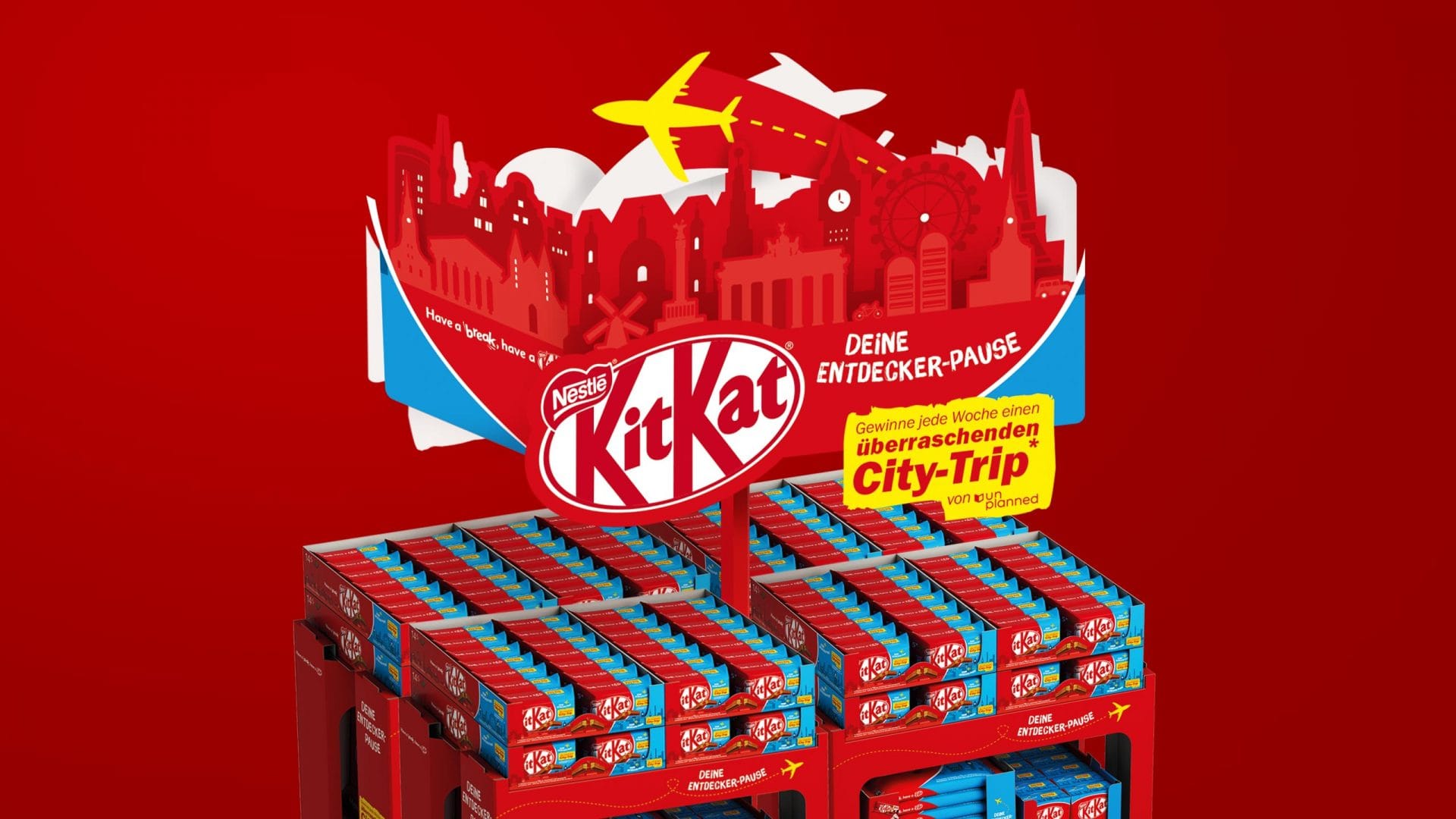 We have designed an annual promotion for Nestlé's KitKat brand using the slogan "your adventure break". The large-scale campaign runs across all brand touch points.
The promotion's key visuals are the iconic skylines of major international cities. You could win exciting trips to each of the cities pictured in the promotion. On large displays, this skyline motif can be seen as a 3D sign in an XXL format.
The multi packs and shelf cartons feature large blue promotional surfaces and the individual products have also been elaborately packaged using individual city designs. Creating an additional incentive for consumers to buy the product. For a limited period, you will receive packaging on which a unique KitKat city design, the city's skyline and hashtags with the respective city's name has been printed.
The campaign is advertised online, in the sales folder, and on all other advertising channels, and customers are encouraged to get stuck in. So: Have a break, have a KitKat, have a city trip.