Nesquik
Packaging design facelift for a true classic.
Nesquik makes milk taste deliciously chocolatey. Quicky the hare is the much-loved breakfast mascot belonging to the powdered drink. We gave him a mini facelift and also designed a new world of images for the breakfast table.
Services
Packaging design
Additional services
Product range adaptation, final artwork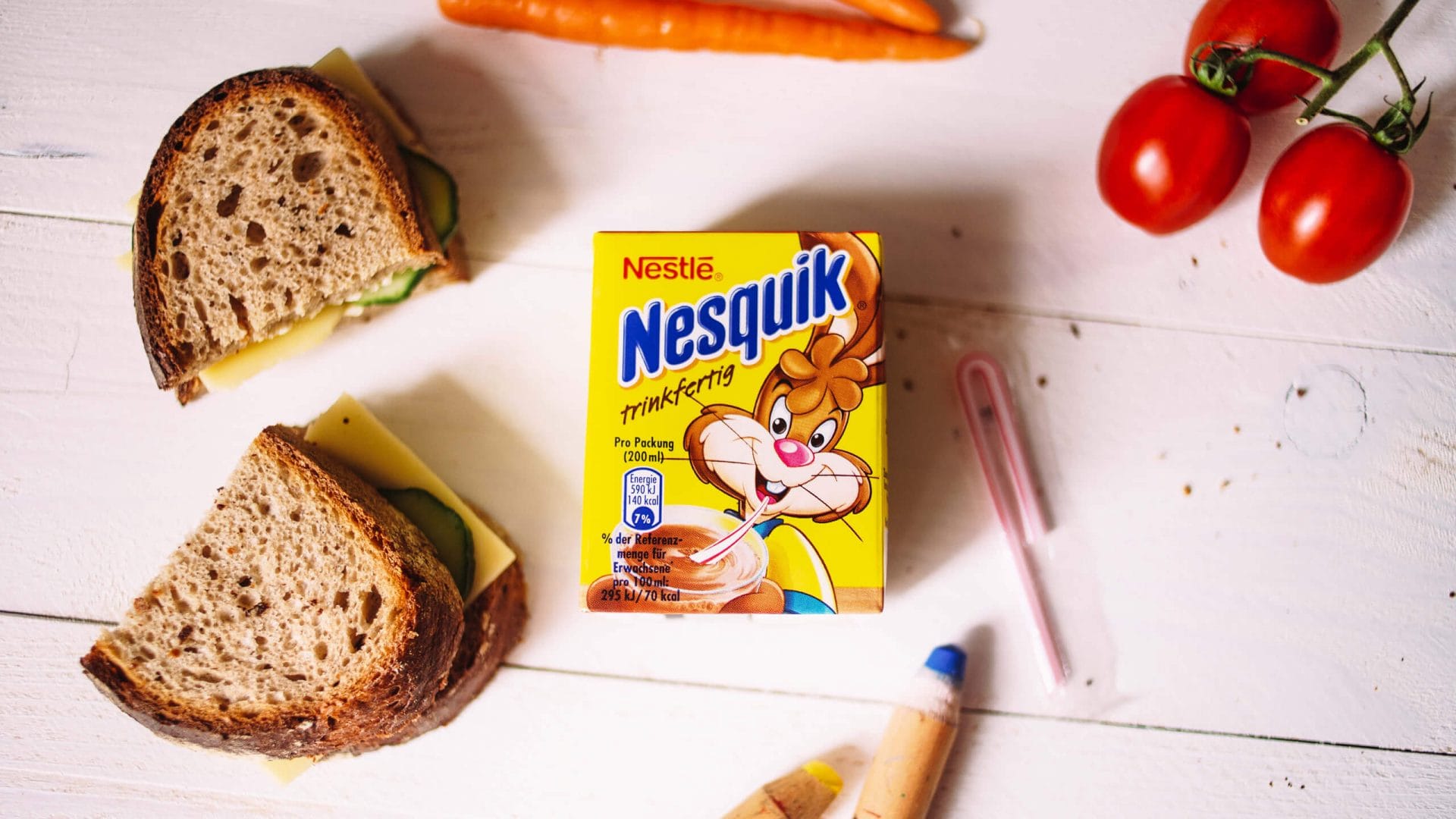 Quicky has grown a little older, and become a little larger and more adult on the new packaging. But he remains the cool, big brother who sits with you at breakfast and who you can look up to. There is also a new world of images which, together with the packaging, points to the importance of a balanced diet. So that breakfast doesn't just taste delicious, but also provides the perfect start to the day.