Nuyu Nuts
Vegan cocoa meets nut - next-level-nut-snacking.
Nuts are the perfect snack. Crunchy, delicious, healthy and just made for snacking away. They are a good source of fiber, protein, vitamins and minerals. The only thing that makes a nut even more delicious is a fine chocolate coating.
Services
Design Vision, Product Design, Packaging Design
Other services
Insight, range adaptation, final artwork, prototyping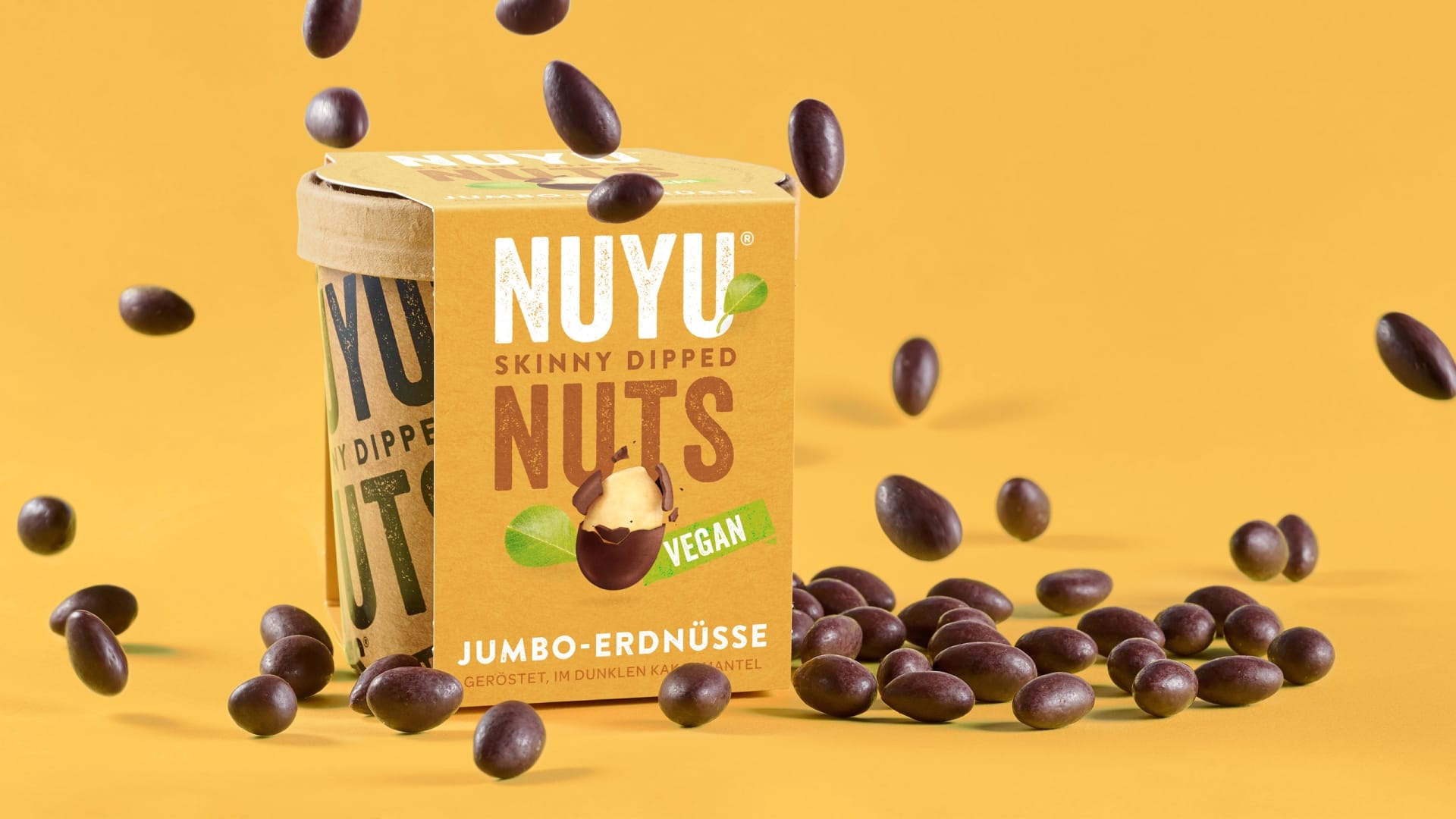 NUYU NUTS now provides the update for this successful duo. Whether almond, hazelnut or peanut, with the thin coating of cocoa cream (skinny dipped) they become the perfect treat and high-energy break snack. 100% vegan, 100% delicious and perfectly packaged.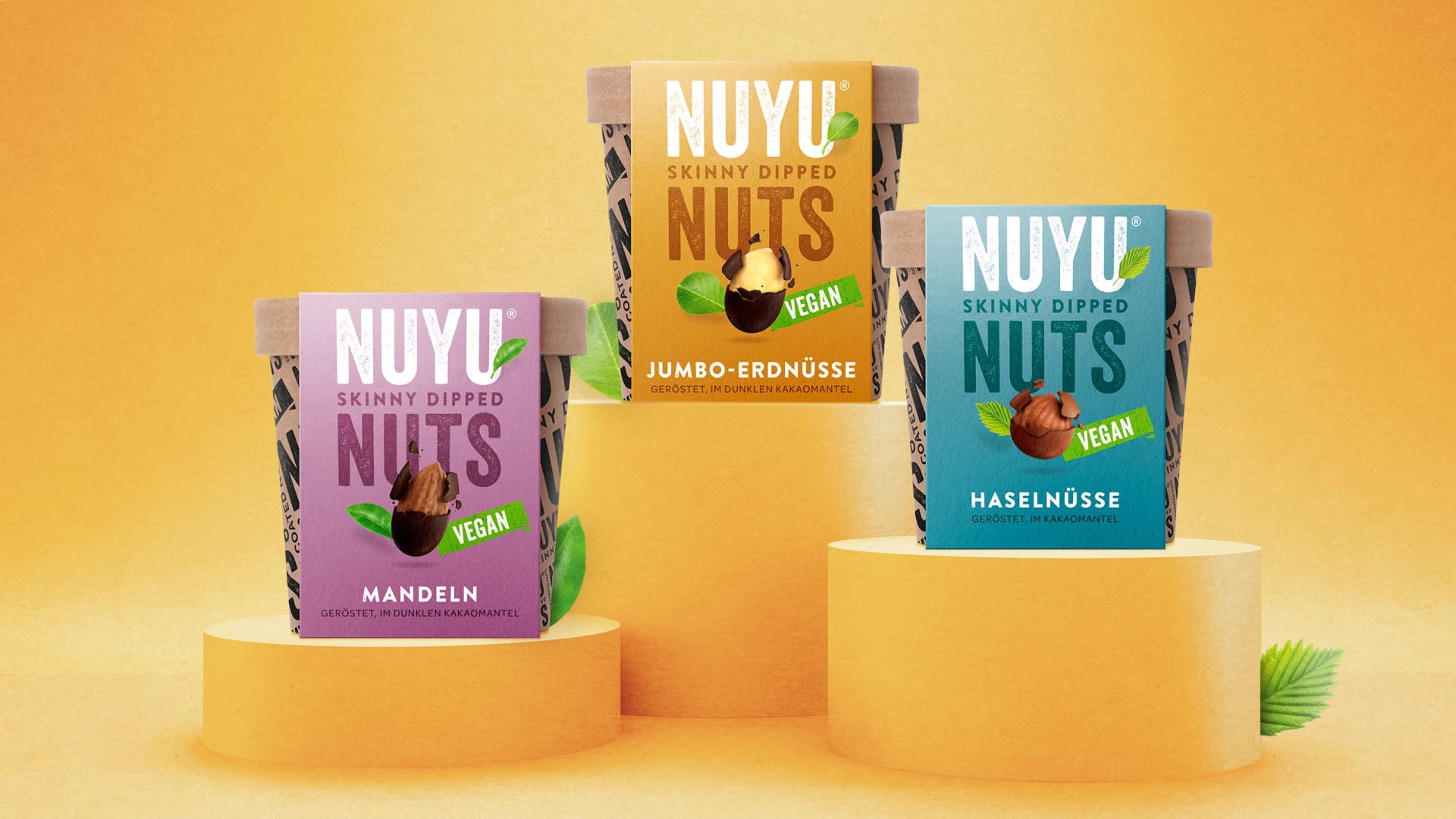 Nutty and melt-in-the-mouth? An unbeatable combination!
With the fine cocoa coating, the full nutty flavor is preserved and the cocoa optimally emphasizes the nutty aroma. Due to the thin, vegan cocoa shell, the NUYUs naturally also contain significantly less sugar than classic chocolate nut products.
The combination of crunchy nut and delicious cocoa is also reflected in the packaging design and material. The colorful banderoles with the large logo and the dynamic tactile shot attract attention at the POS and exude innovative variety and liveliness. With their eye-catching design, the NUYU NUTS clearly stand out from conventional nut-chocolate products and directly catch the eye.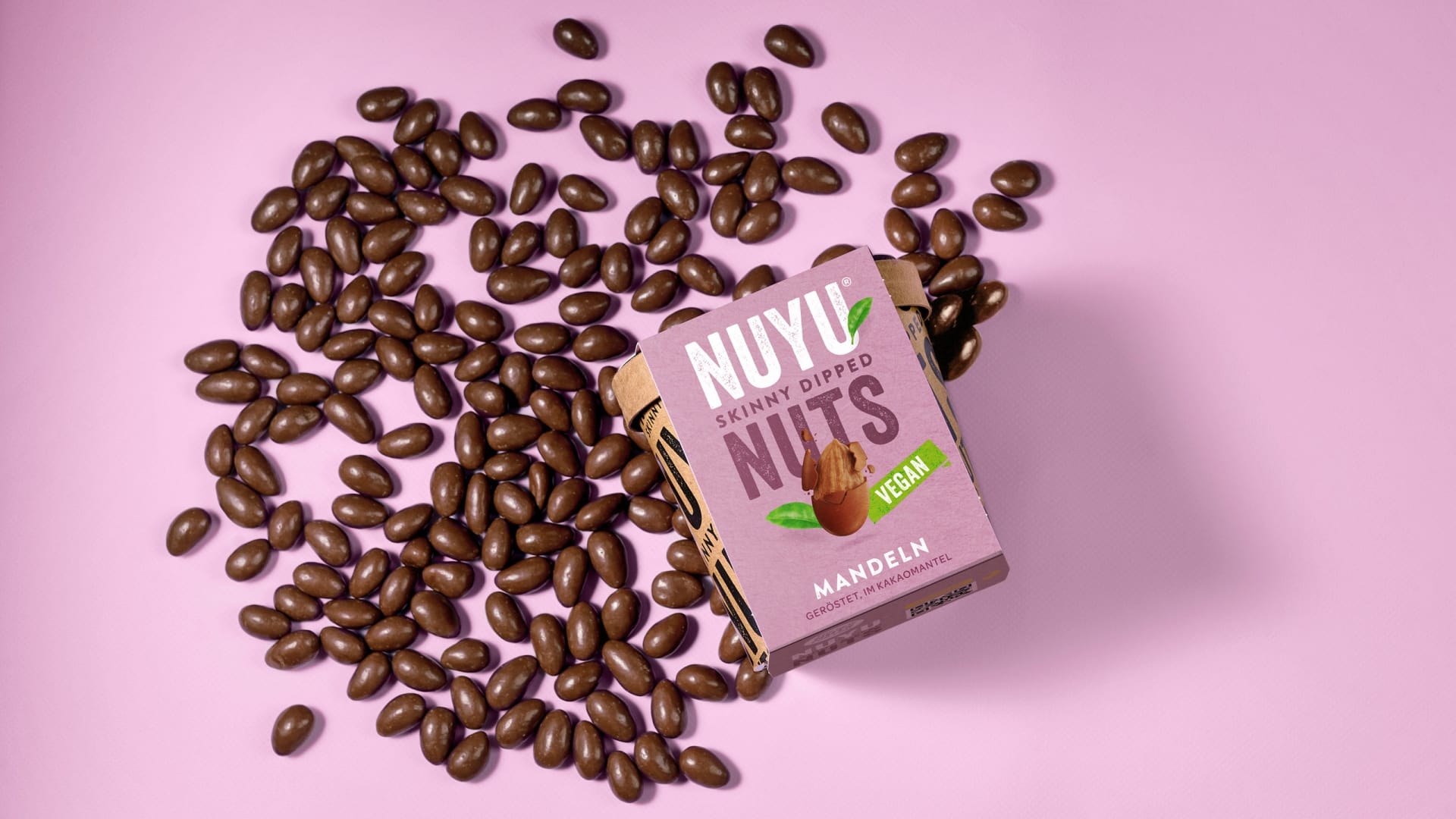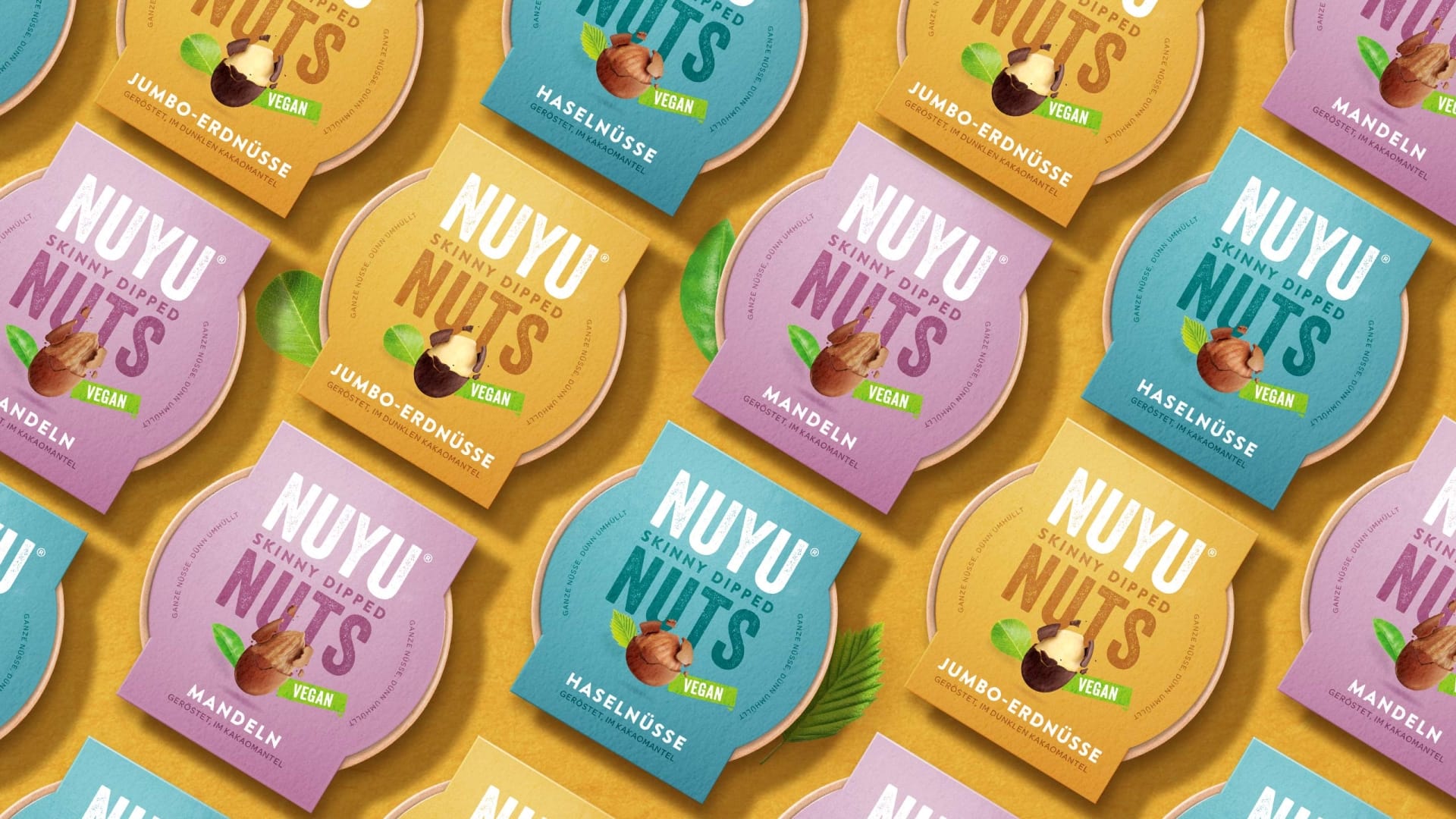 The practical natural paper cup with the bold typography promises an intensely nucleated treat and serves as an eye-catcher on desks and shelves even after it has been quickly emptied.
Try now: THE NU NUTS 4 U