We were allowed to give the Viennese startup a new look. In the process, we explored ourselves as part of an experiment: How does it feel to live with this new form of nutrition? As hopeless food romantics, not so easy at first. However, once you get used to this radical functionality, a new world opens up.
Services
Packaging Design Vision
Other services
Product range adaptation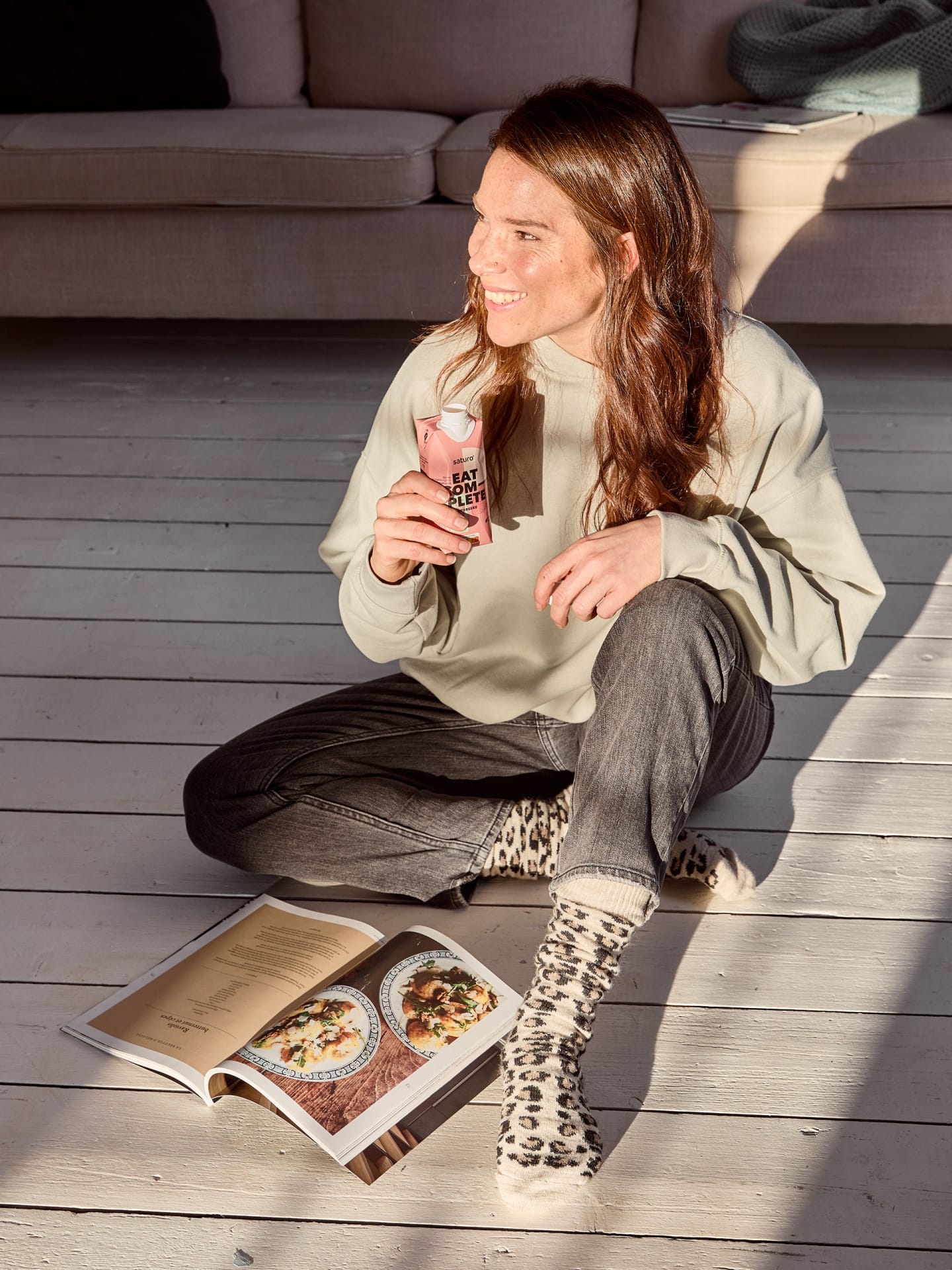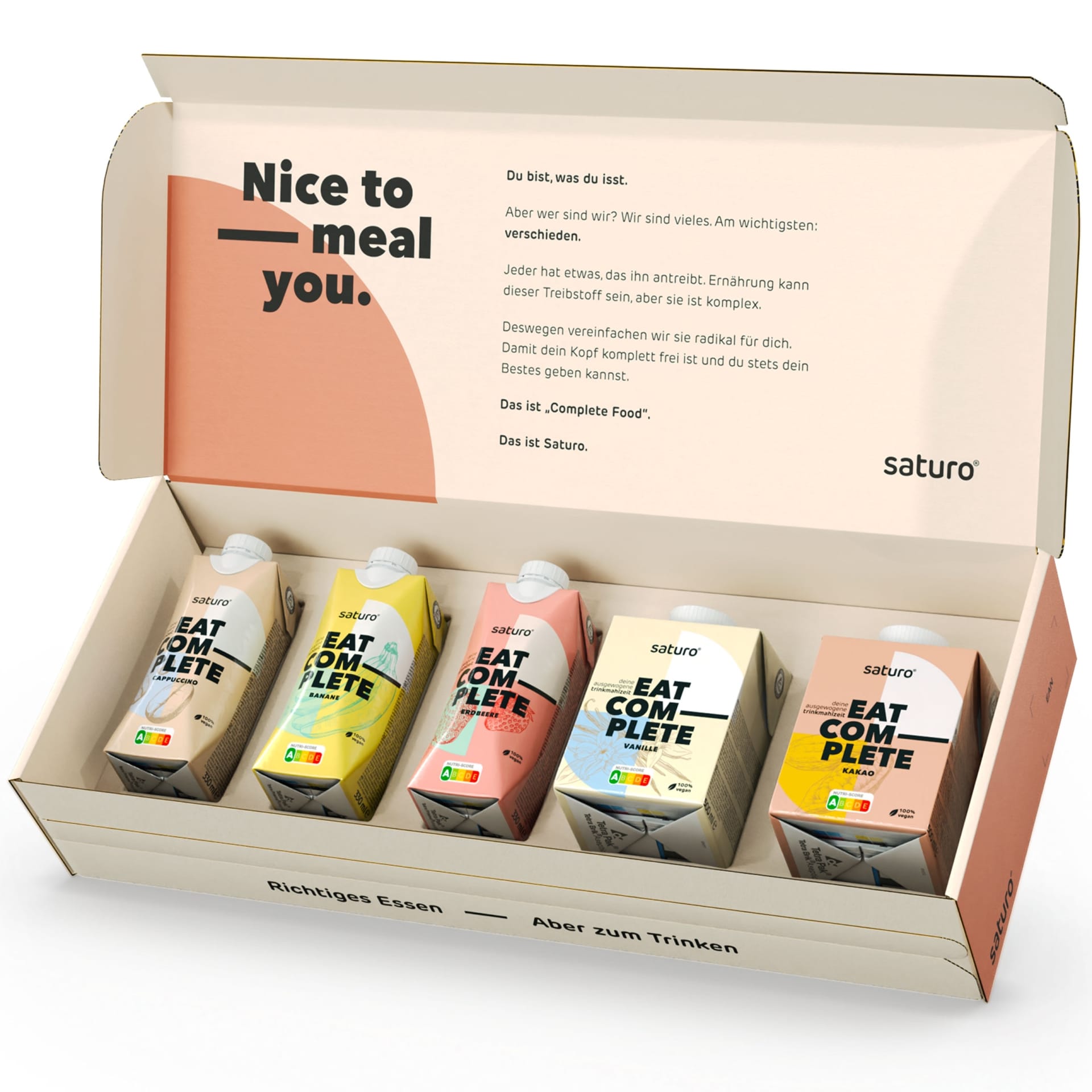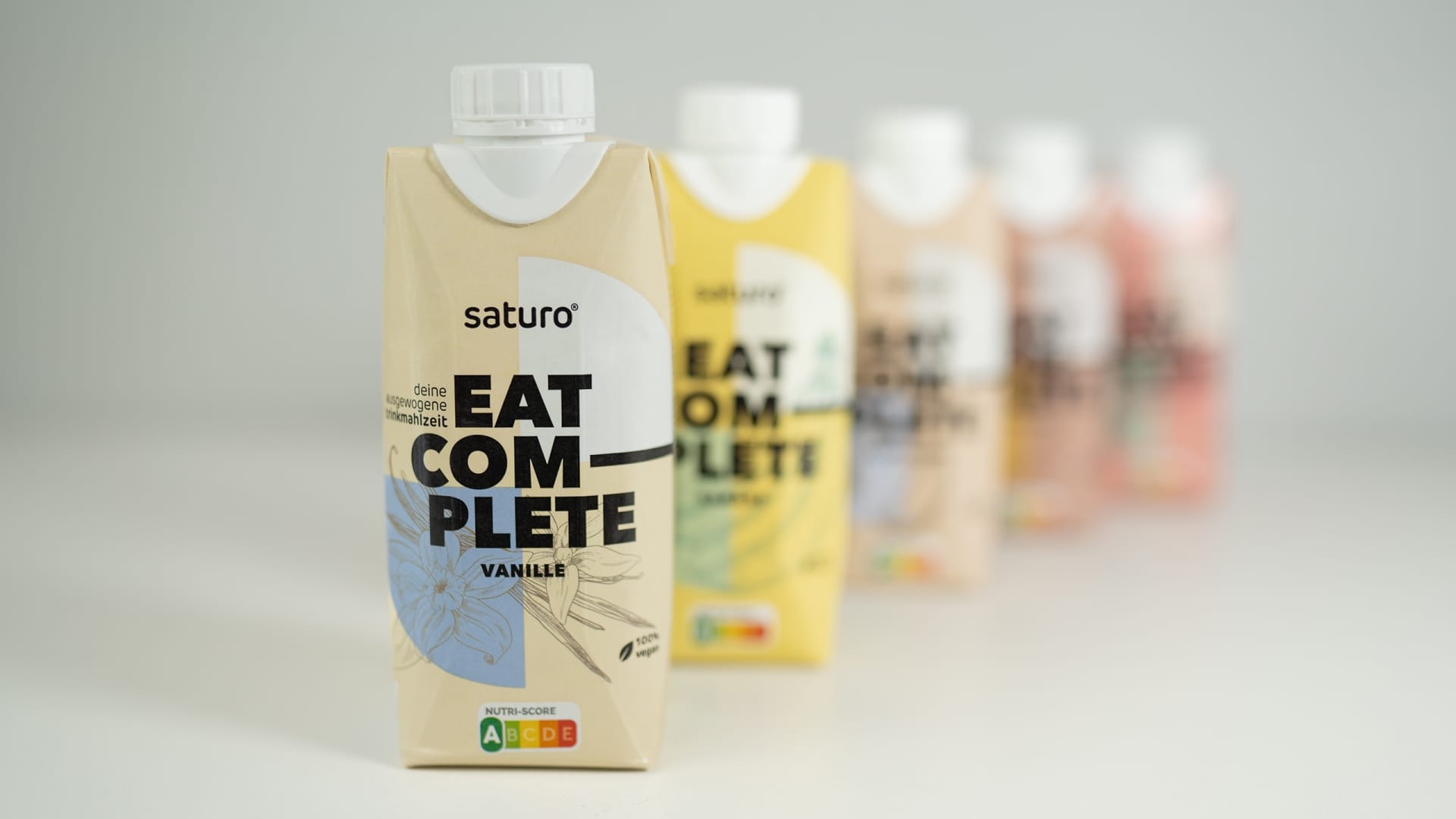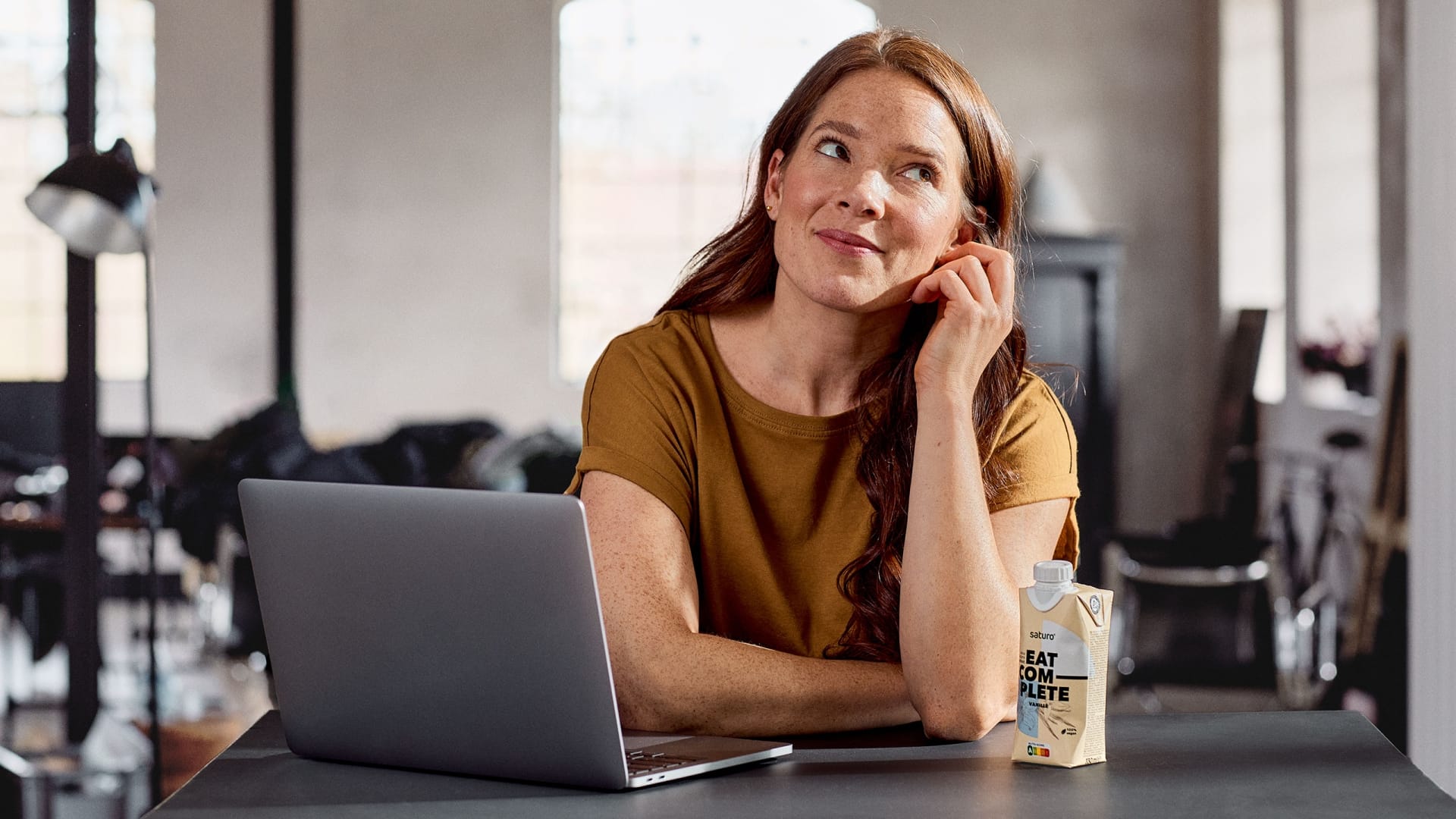 The result is an evolution in the category for "Complete Food". Moving away from the justification: "I am edible" to conveying the actual added value: "I am a complete meal".
Complete Food
Complete Food as the central message takes first place on the packaging. The sender Saturo steps back and gives space for the central appeal: Eat Complete. In our view, this highly functional form of nutrition needs an enjoyment component in order to establish itself permanently.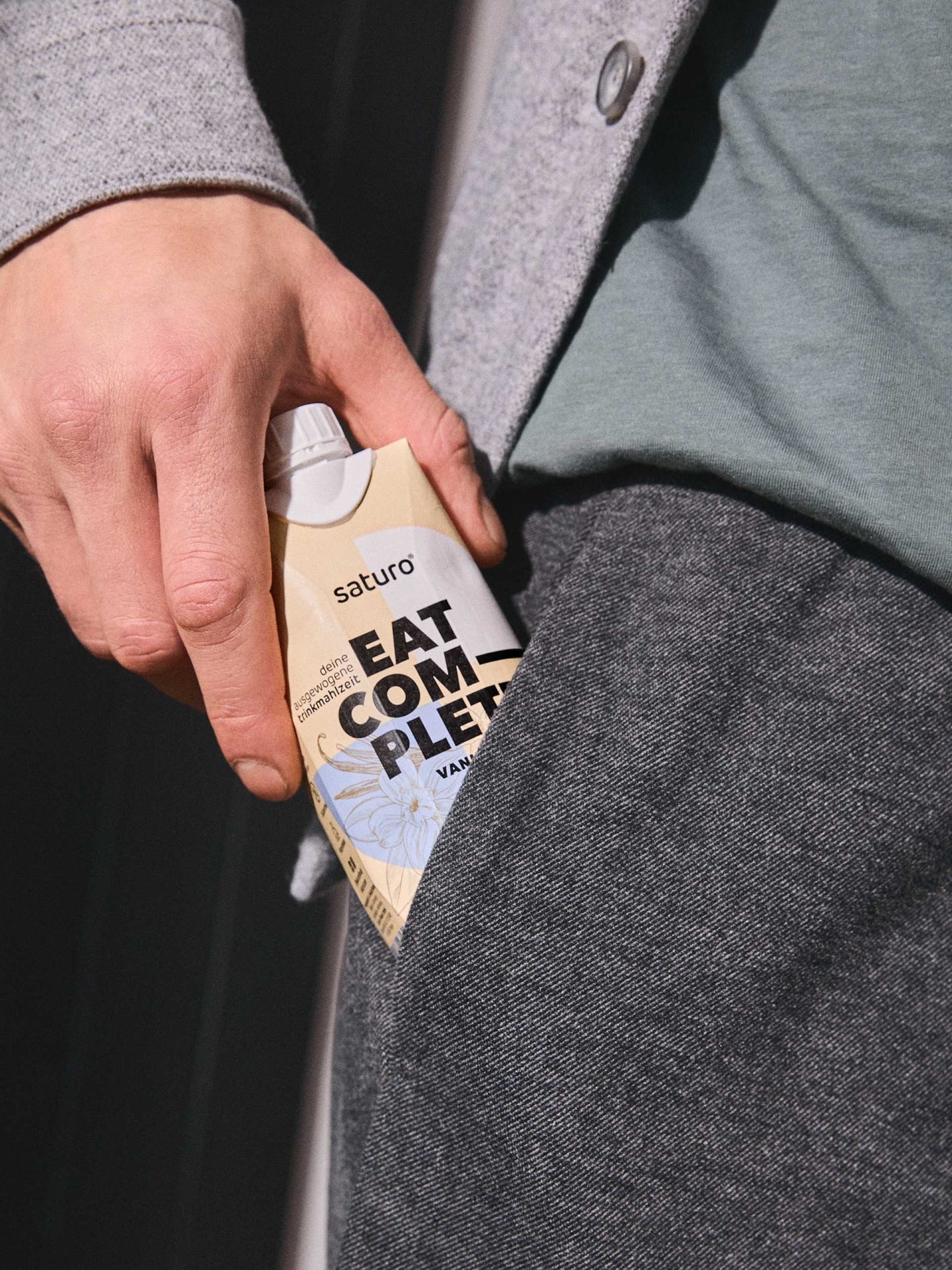 We have therefore replaced the cool white with warm, appetizing varietal colors and illustrated the flavors.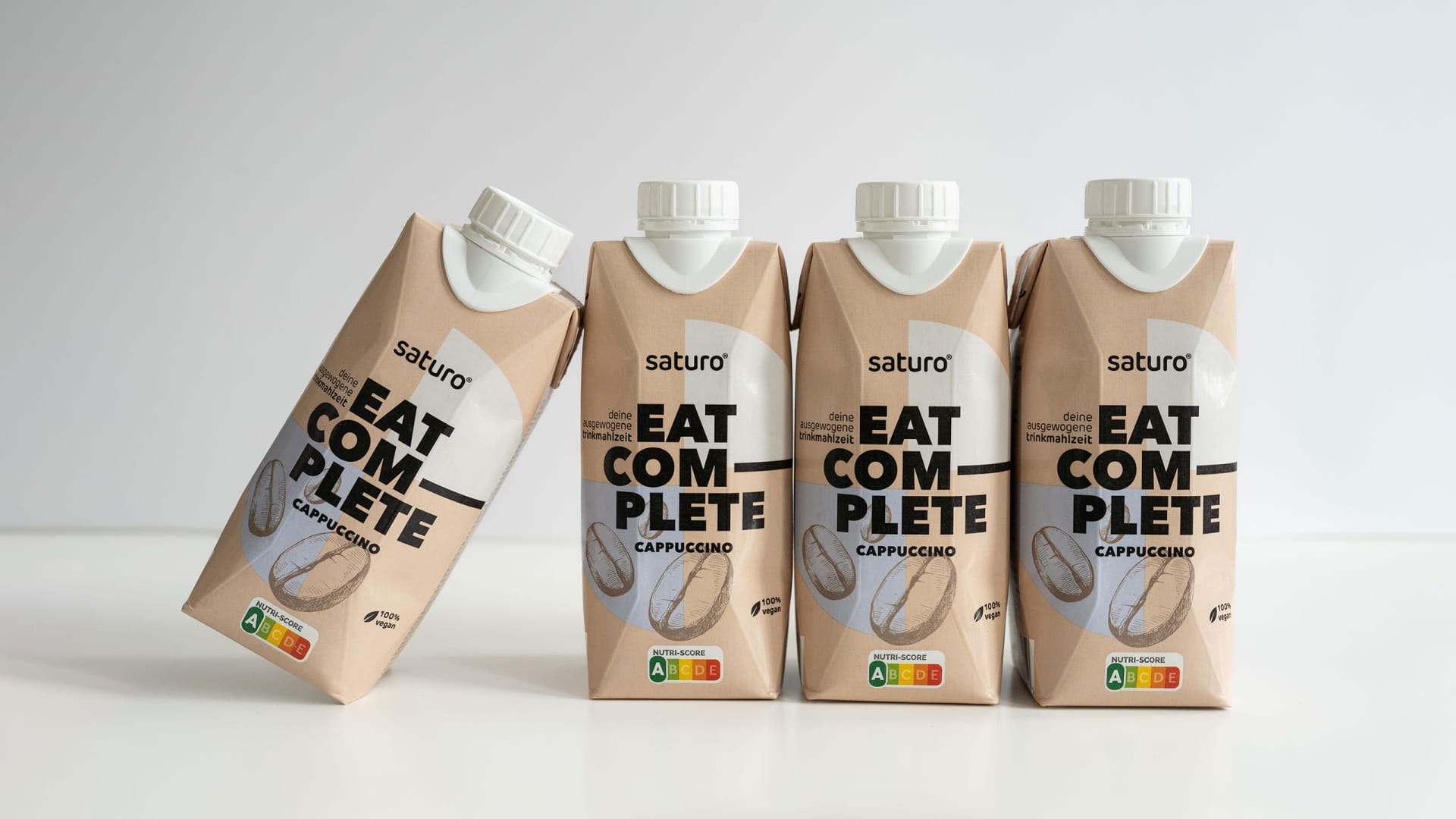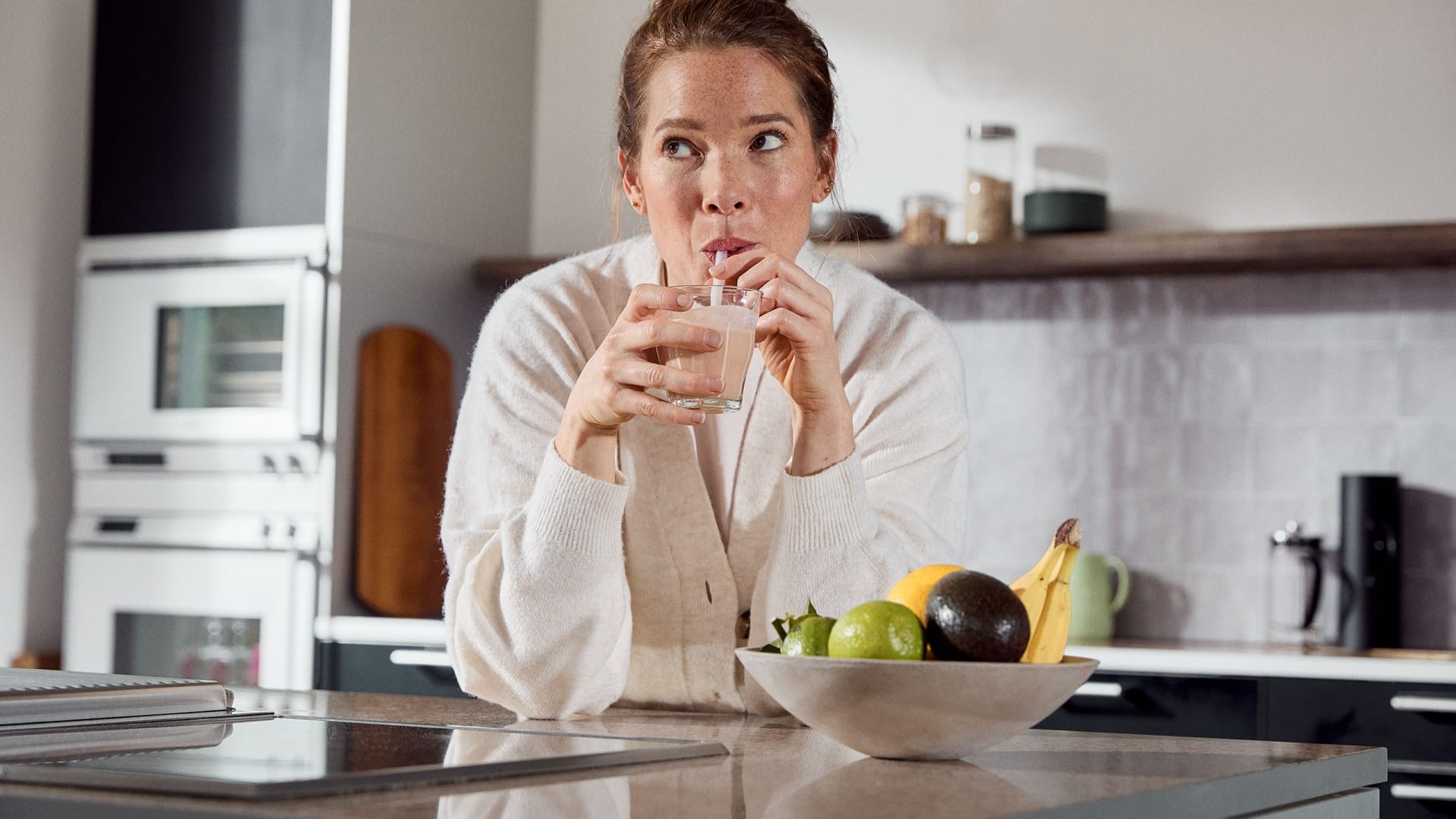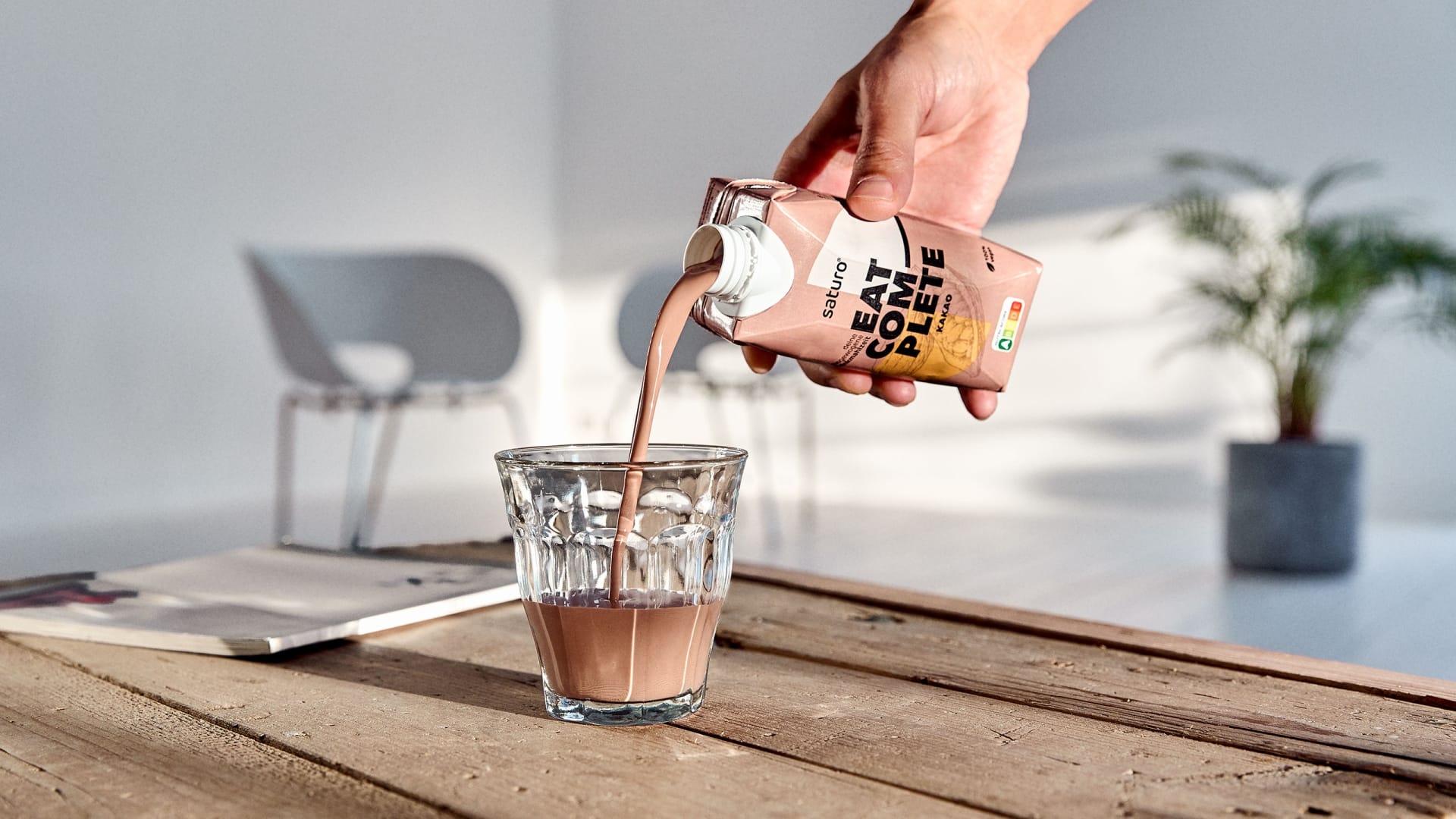 What status will this form of high-convenience nutrition have in the future? In our Future Food Trend Radar, we focus on the nutrition of today, tomorrow and the day after tomorrow. Take a look and see if you come across "Eat Complete".