The Keksbäcker
We accept all cookies. But we are especially fond of Hamburg Keksbäcker cookies.
They come in all shapes and sizes. Everyone loves them, everyone wants them and there are never enough: cookies. They are a great present for any fan, and they should be packaged accordingly.
Services
Packaging design
Additional services
Artwork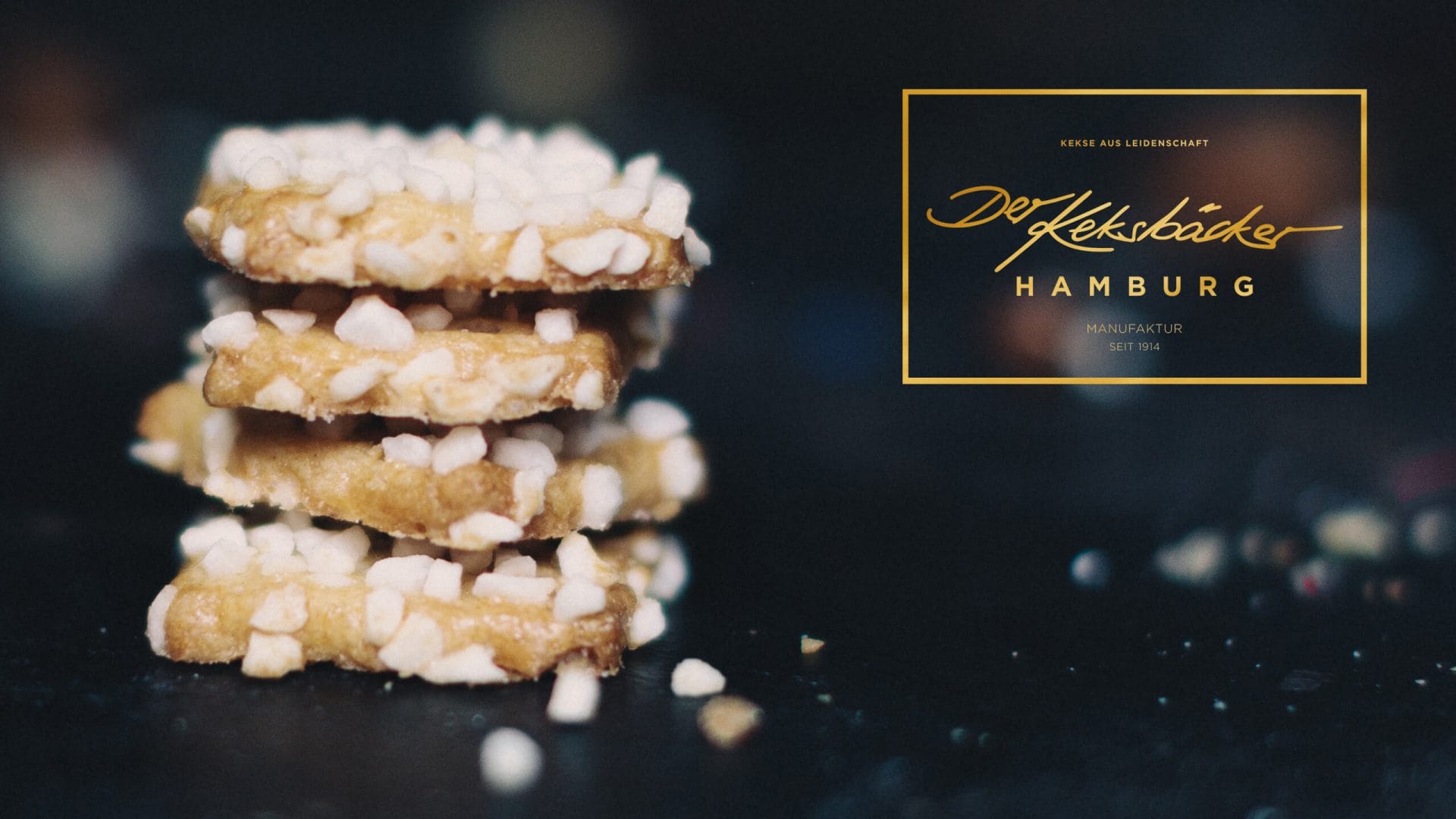 There are few places on earth where cookies have been traditionally handcrafted for so long and with so much love as at the biscuit-makers "Der Keksbäcker" in Hamburg. Where else can you find secret recipes and centuries of family tradition for fine, culinary specialities in mini format? These mini treasures definitely deserve special packaging.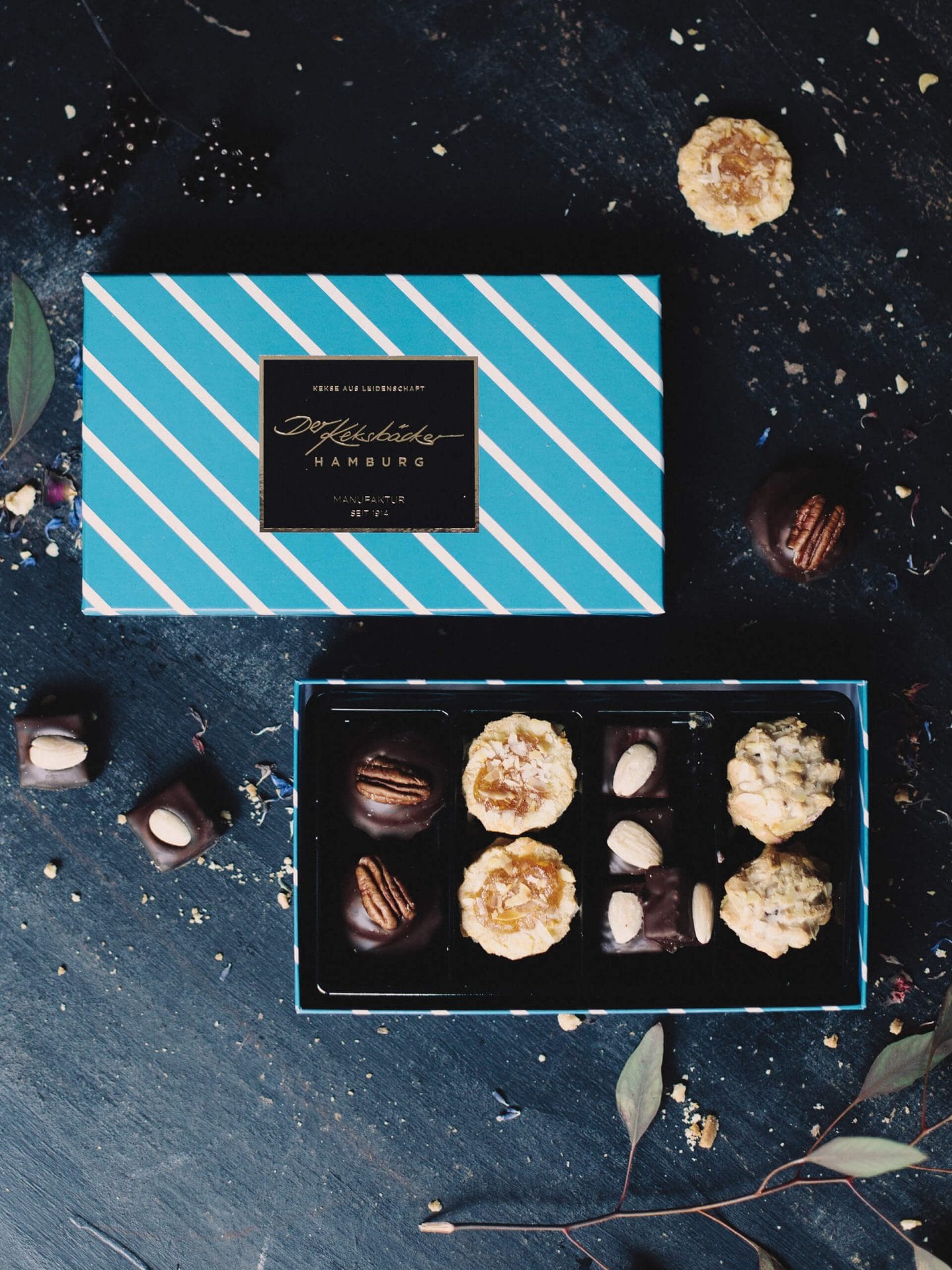 We have designed elegant, high-quality gift boxes so that even the packaging for these delights brings joy. The packaging needed to live up to the high standards of the fine baked goods, while also offering suitable protection. The goal is to ensure that it is not just the eating but also the gifting and opening that bring joy.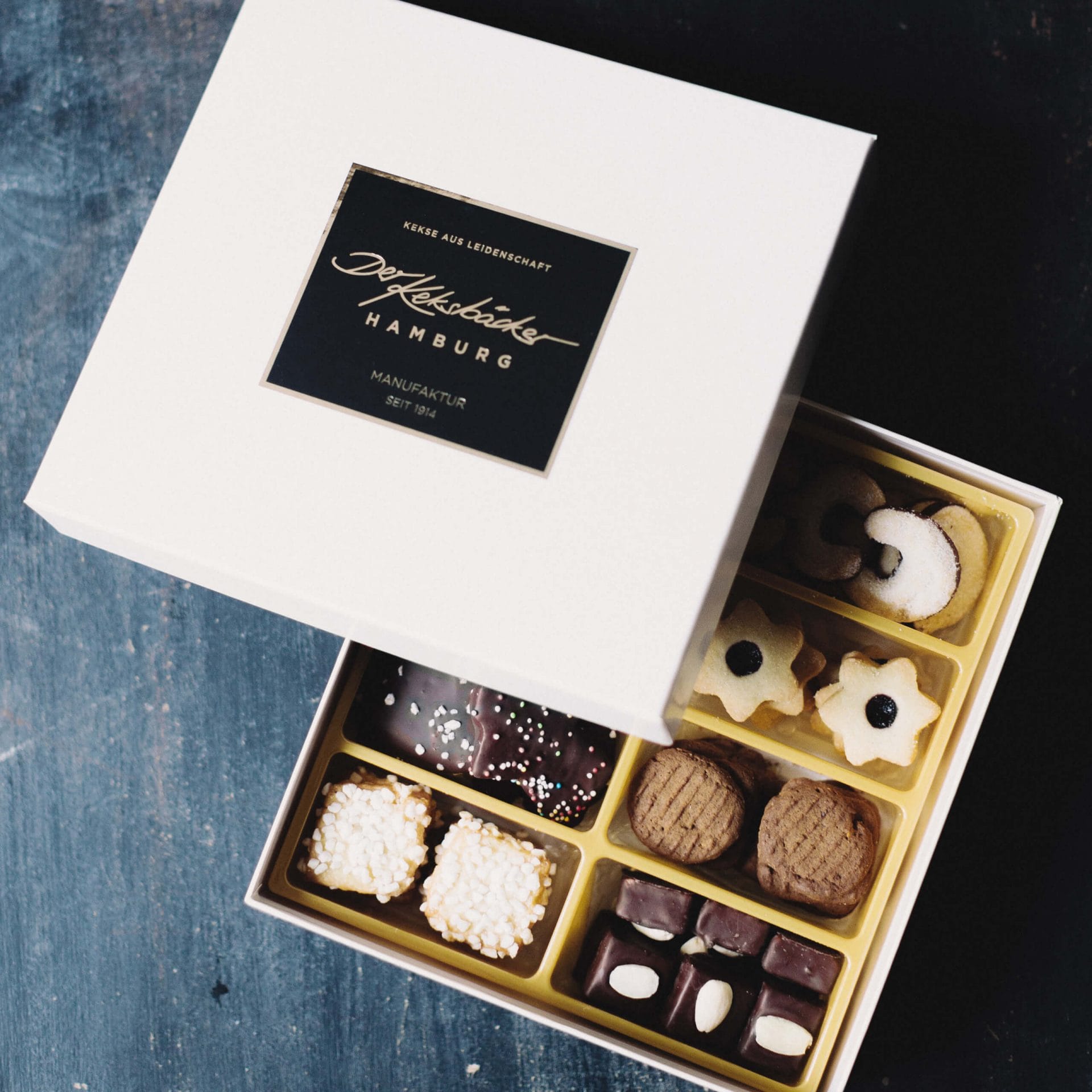 The logo was also revised and improved. The individual components are now clearer and more visible. The logo now radiates in gold foil on a dark triangle in the centre of the box lids.
We are thrilled to have been able to contribute to the spreading of joy, pleasure and cookies with our design. In Hamburg you can now find cookies made with pleasure and packaged with care.