The Limo Evolution
We present: The Fruitdrop!
This is how perfect lemonade fruit enjoyment works, and no other way. In our packaging design for Die Limo, we combined the full, intense flavor of the fruit with the refreshing lightness of Die Limo. The key visual developed for this, the fruit drop, is the absolute star of the new bottle design.
Services
Packaging design
Other services
Product range adaptation, prototyping, final artwork
Brilliant transparent
The highly transparent labels show the fruit drop with integrated logo directly in front of the contents of the bottle. This creates an effect as if the flavor and intense aroma were flowing directly from the depicted fruit into the lemonade. This gives the entire bottle, including its contents, an overarching boost of freshness.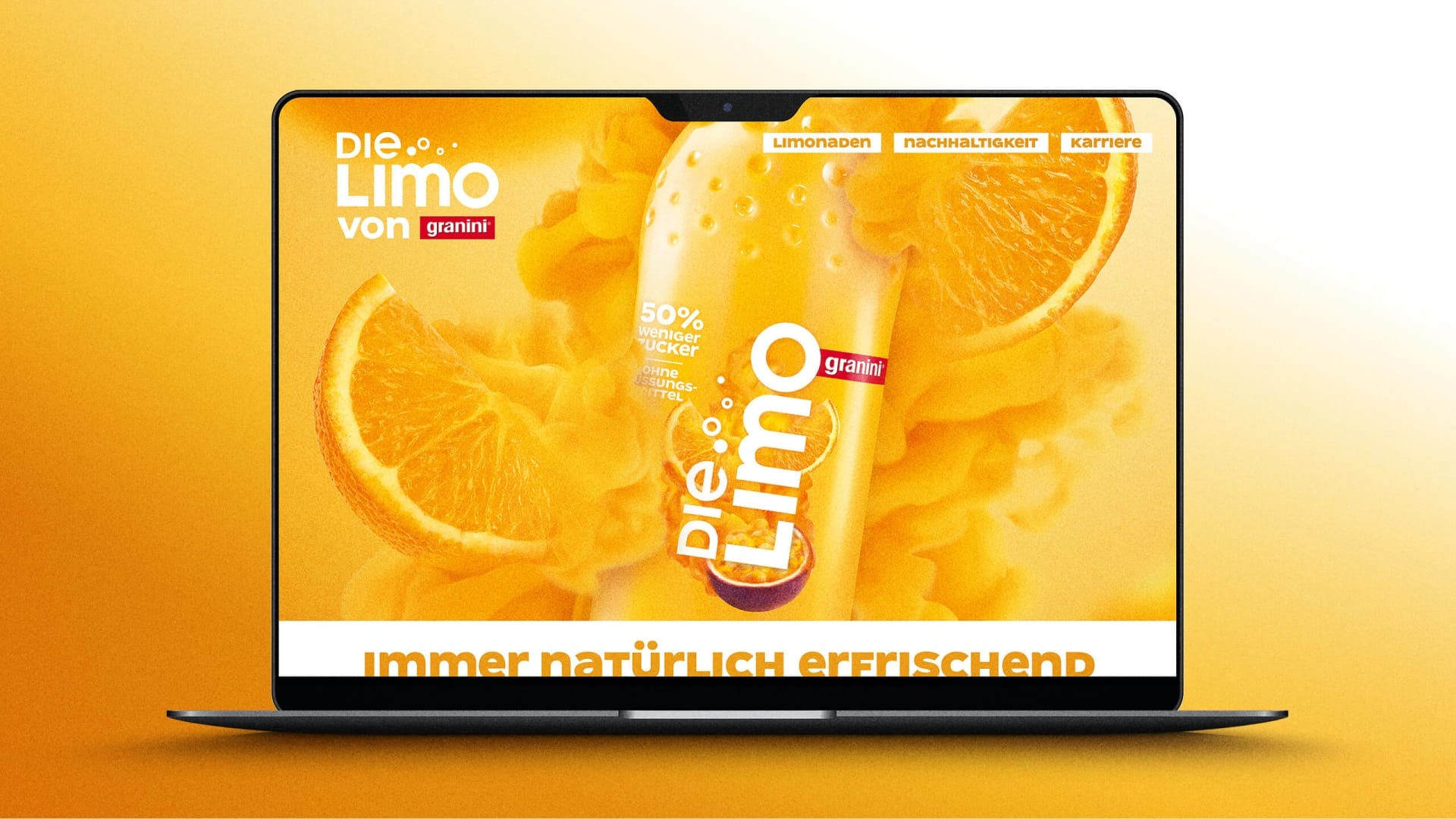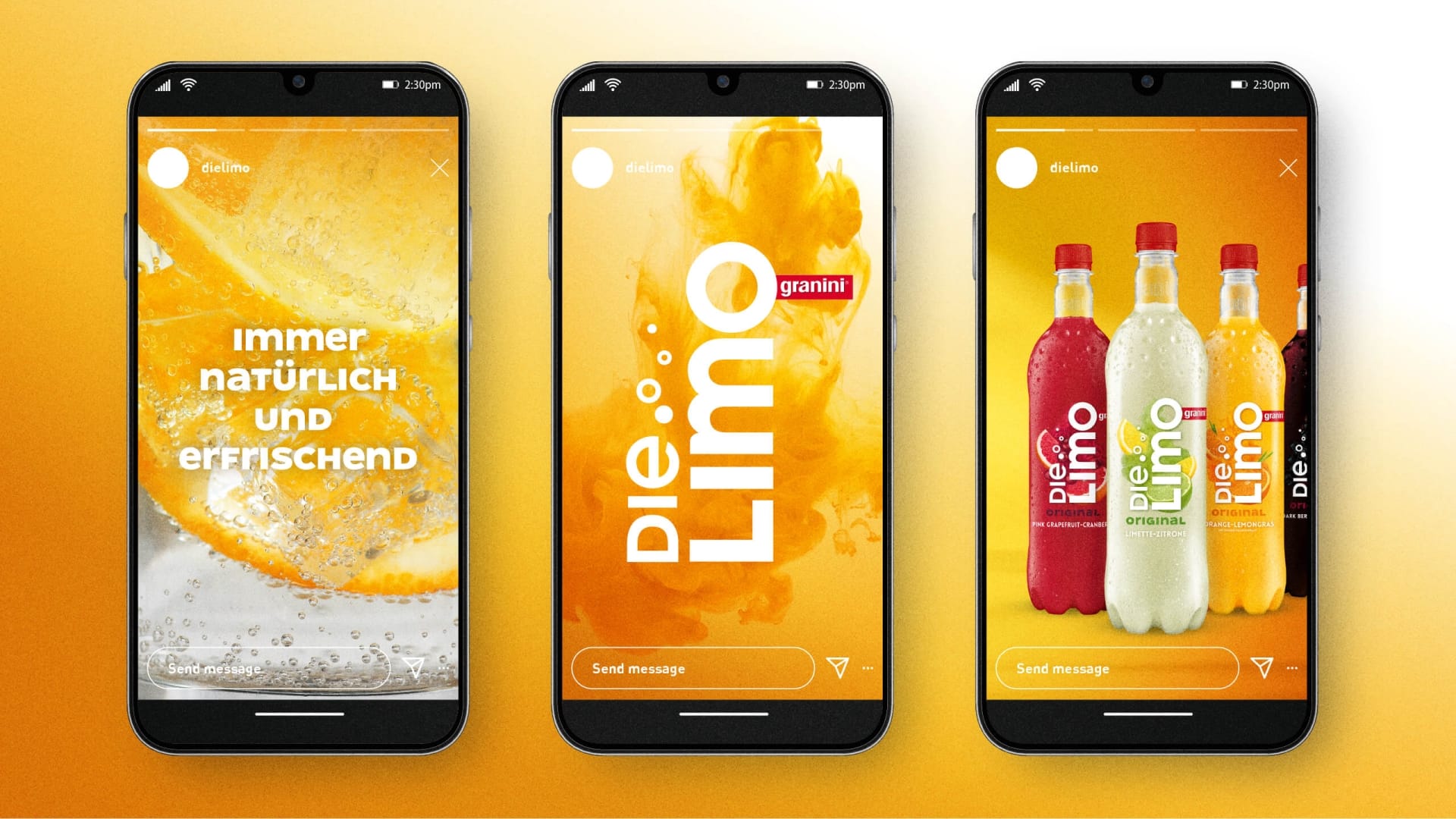 Always naturally refreshing
A major challenge when using highly transparent labels and stickers is achieving intense color brilliance. In order for the fruits and aromatic swirls behind the logo to develop their full effect, a long time was spent fiddling with the right printing process and settings. In the end, however, the elaborate process paid off in full and resulted in a super fruity-fresh design for Die Limo Original, Leicht and Ultra Leicht.