Food production under water
Seas, rivers, lakes and ponds open up new culinary perspectives. In the coming years, algae will also make a career for themselves on our plates as a particularly nutrient-rich vegetable. Not only in the almost "classic" form as a wrapper for maki and accessory for sushi or in pill form as a nutritional supplement from the health food store. Also as pasta spreading maritime flair, as a fresh salad or as a suitable culinary addition in a fish dish. Last but not least, scientists are currently researching how – and that – even herbs and other vegetables can be excellently grown under water. Either way, the sea is already reinventing itself – and will become more – especially in the coming years.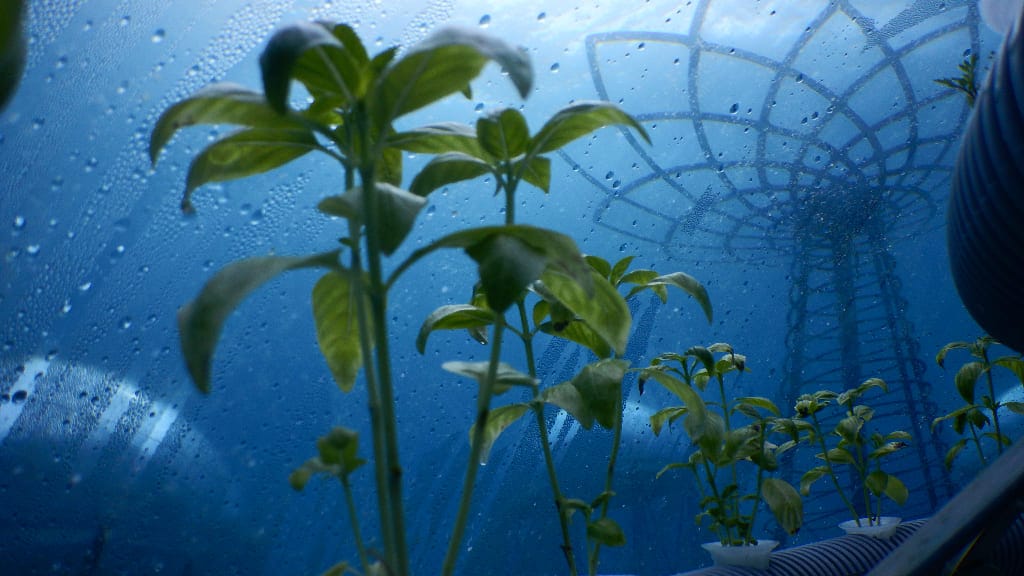 Where things are thought big and oceans are already the new "fields under water", there are also research projects that take a smaller-scale approach here and examine the production of food under marine conditions, for example. for the home: For example, as part of the "NoriFarm" project, the Technical University of Cologne is developing a mini-bioreactor for growing algae at home, in which macroalgae can be cultivated in an environmentally friendly and resource-saving way. The table-top unit resembles an aquarium and thus not only enables domestic algae cultivation, but is also suitable in perspective for restaurant operations or supermarkets.
Best Practices: OCEANREEF , NEMOS GARDEN
Photo: Matters Journal