The best of both worlds: Cardboard hybrids for plastic reduction.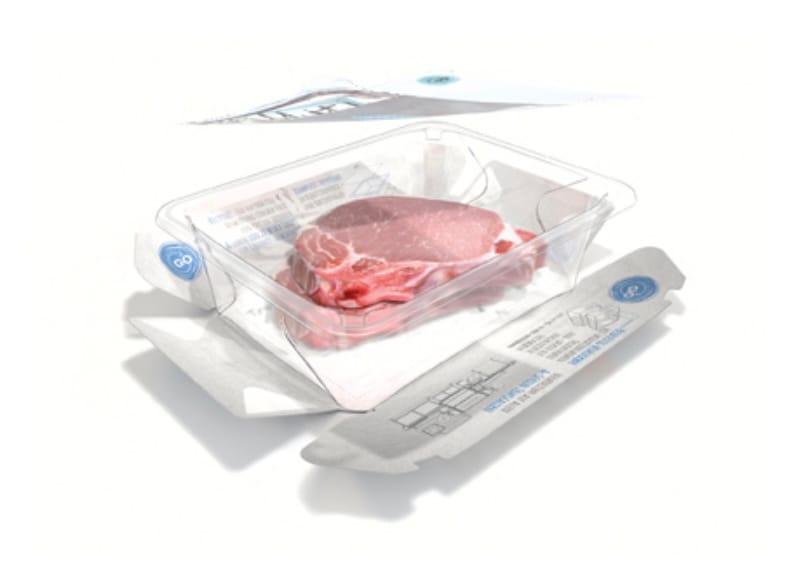 Hybrid packaging, which combines the advantages of plastic and cardboard packaging, is gaining ground in the fresh produce sector – for example with the eTray® from SEALPAC. This is a prefabricated cardboard tray in which the plastic or plastic composite used serves only as a sealing and functional medium. A cardboard blank is given a plastic inlay made of sealable PP in a thermoforming process. The blank is then erected and delivered as a prefabricated tray. After use, eTray® can be very easily separated into its two essential components, i.e. the functional material (plastic inlay) and the carrier material (cardboard or fiber material).
This produces significantly less waste, which can be disposed of separately according to materials. In relation to the conventional PP packaging format (190 x 144 mm, one of the most common tray formats in German-speaking countries), eTray® saves around 40 to 60 percent in plastic. The cardboard blank, which can be printed inside and out using the cost-effective and flexible offset printing process, offers plenty of space for communication and attractive design, e.g. by integrating viewing windows that also provide a view of the product from the side.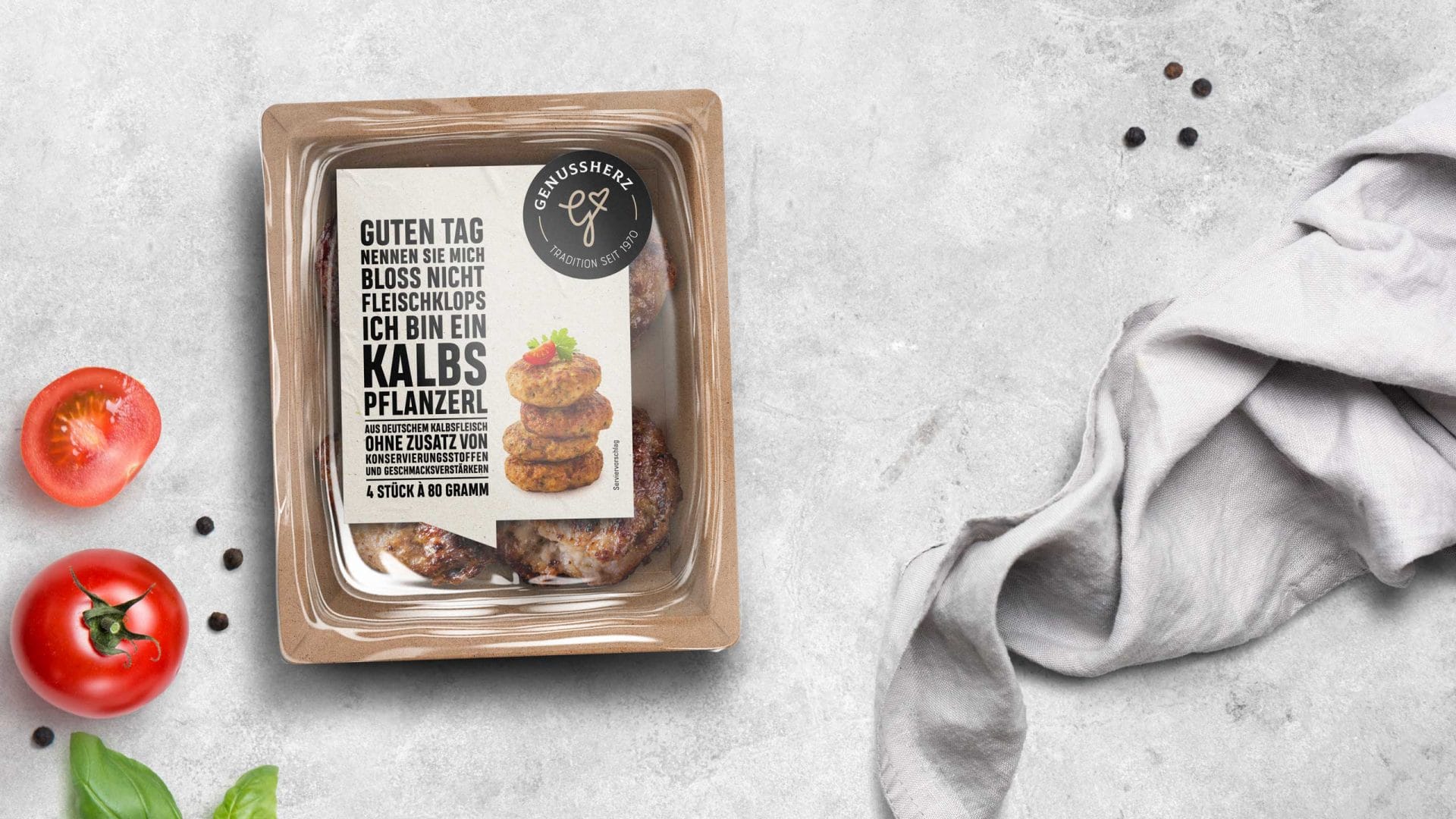 The thin plastic layer here still serves to provide optimum product protection, but is easily removable and thus recyclable in the yellow bag (in Germany). The amount of plastic compared to comparable plastic trays with top film can thus be significantly reduced once again. At the same time, consumers enjoy the aesthetics of carton packaging with its warmer, more natural feel. The cardboard portion of the packaging later goes into the recycling cycle for paper, which functions well in Germany. The critical point remains that consumers are responsible here – as always – for separating the packaging correctly and disposing of it in the right garbage cans.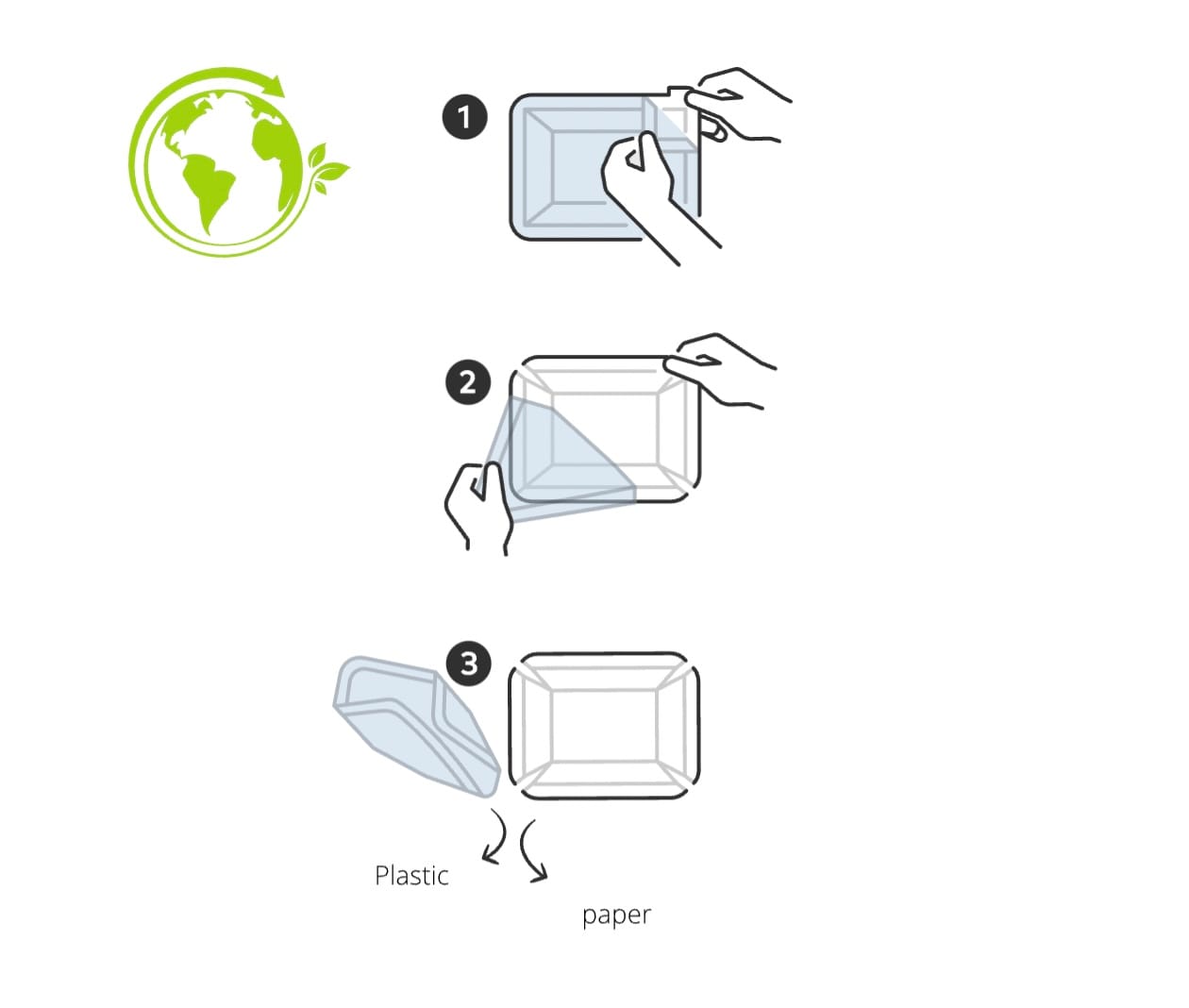 We have already had the pleasure of working with this contemporary packaging solution for various customers. In the example shown above, the frozen products of Seubert Feinkostmanufaktur were packaged sustainably and attractively. The pioneer "Halopack" was used for this purpose. But besides Halopack, other manufacturers now also offer hybrid solutions in this area. They are reminiscent of the high barrier paper trend from our radar(Click here for the trend).
Best practice: Halopack, Sealpac
Image source: Sealpac, Halopack, MILK.