Action meal
Since December 2015, we have been supporting"Die Arche" Frankfurt with monetary donations and organizing excursions for the children. For those who don't know the Ark provides free lunches every day for those children and teens who unfortunately too often no longer get a real meal at home. The money goes directly to where it is needed.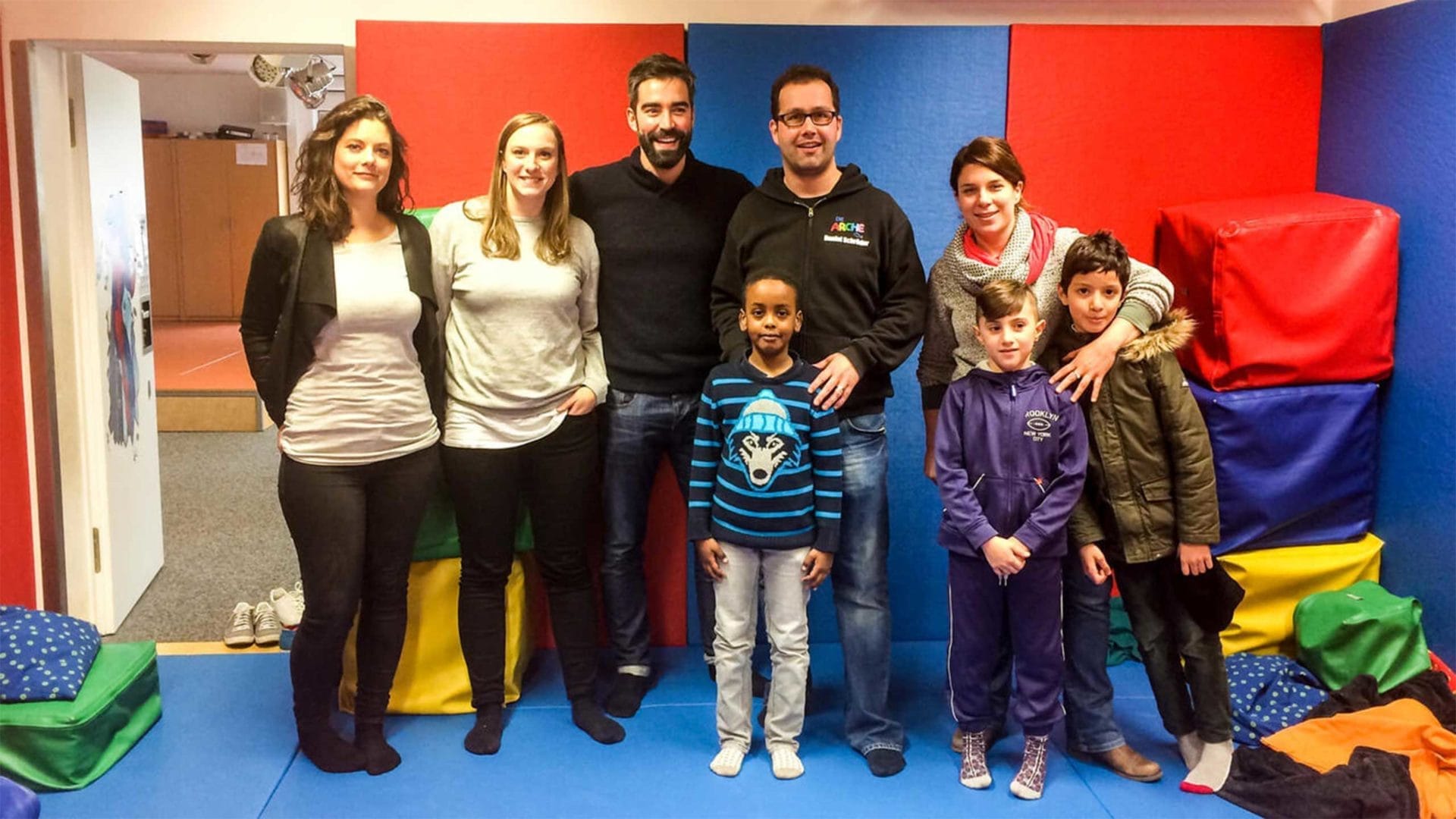 Die Arche, Frankfurt
Too many children go to school without breakfast. In too many families, sharing a hot meal is not a daily standard. That's why our children's daily time at the Ark begins with a free, hot lunch. In some of our homes, there is an alternative hot meal in the evening. Where we as the Ark are directly involved in early care at schools, we also provide the children with breakfast every day.
The healthy, balanced meal plays a key role in giving children a structure to their day that they can rely on and that relieves the burden on their shoulders. Children can even help to plan the meals if they wish. We take the dietary requirements of children with a migrant background into account.
We believe that eating together as a group provides an ideal opportunity to chat with these children and to develop relationships with them. They get to experience an atmosphere in which they are accepted and feel at home. The Die Arche staff are always on hand to listen, so they can talk about their frustrations or exciting things that have happened to them. We teach them that food and community go hand in hand.
"Children experience an appreciative approach to food with us and practice proven table manners. Through talks and courses, we sensitize children and their parents to the importance of healthy eating and motivate them to give eating together in their family a high priority."

Die Arche, Frankfurt
Besides free food, every Die Arche also features a clothes store. Here children and families can find good quality, second-hand clothing that has been donated by friends and supporters of our work at Die Arche. We are happy to pass these on – where they are most urgently needed.