Cabbage, part 4:
Black/green cabbage drink
Sounds highly political: The coalition of cabbage becomes a delicious cabbage drink, which also knows how to convince visually with its intense green color!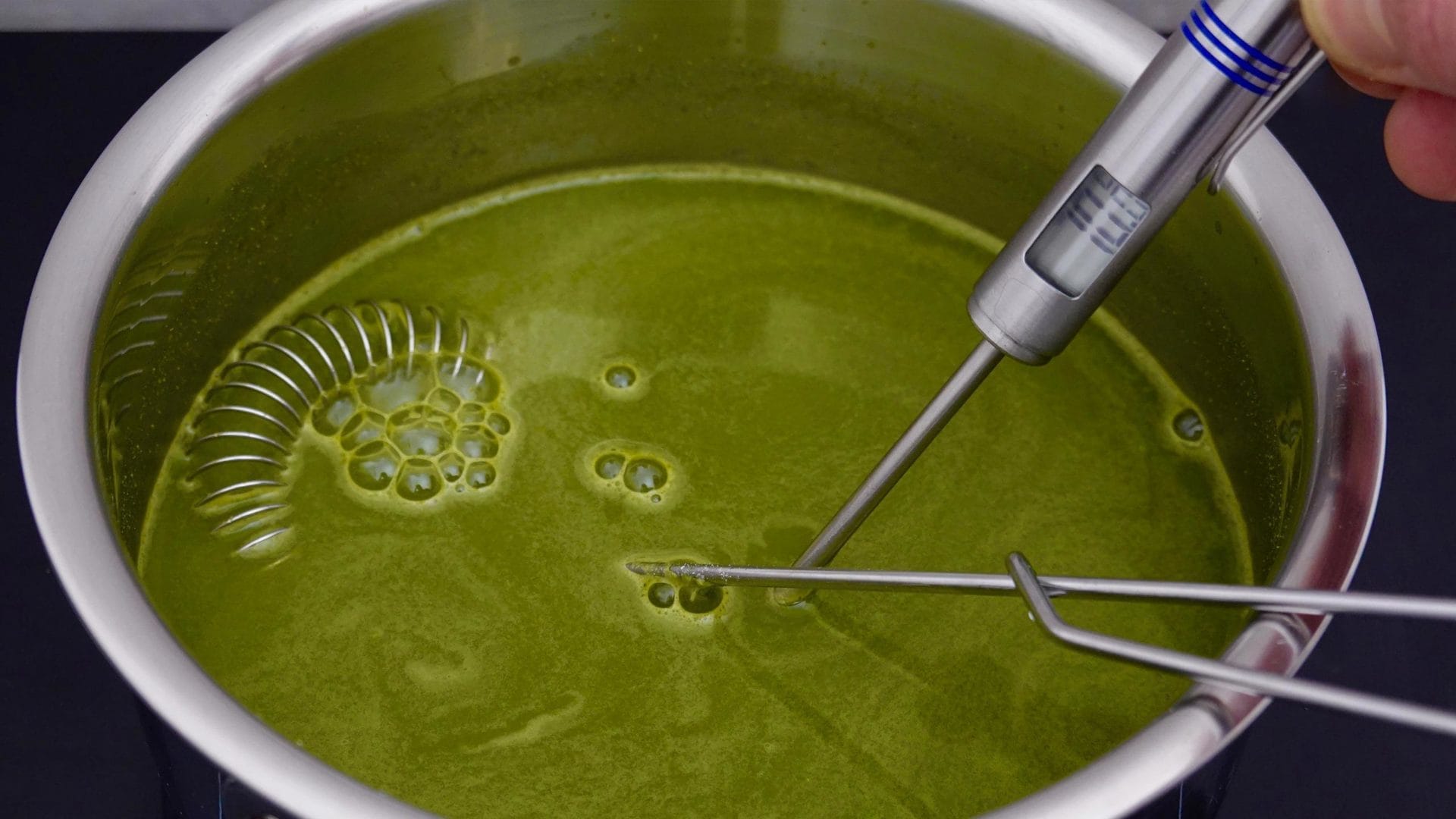 The environmentally friendly palm oil
With the kale, we basically proceeded as we did with the red cabbage. Juicing was the first step. The black cabbage (also called palm kale), on the other hand, we cut into fine strips, put in a pot with cold oil and heated slowly. We want to get as much cabbage flavor into the oil as possible.
The oil slowly gets hotter and the cabbage starts to fry slightly. This creates a roasted charcoal oil, it even takes on a little of the green color. After the cabbage is sufficiently fried, we put it in a screw jar and let it sit overnight at 60 °C in the dehydrator. The next day, the oil is simply strained through a stocking strainer. The 2 kg of kale turned into about 200 ml of juice – not very much. Fresh, kale juice tastes slightly sweet with a furry mouthfeel. We have refined the cabbage drink with a naturally cloudy apple juice, this underlines the sweetness from the cabbage and at the same time takes away the furry mouthfeel.
To preserve the juice, it is heated to 70 °C. The color changes from parakeet green to Irish green. However, no change is noticeable in terms of taste. After heating the juice, we pour it through a filter to remove the last turbidity. The juice is mixed with the oil, which settles on the juice. Before enjoying the drink, the bottle is shaken once vigorously. Thus, the juice emulsifies with the oil and you get a slightly creamy consistency. Capturing a flavor in oil and then recombining it with the same product in a different texture is an exciting process and also makes culinary sense.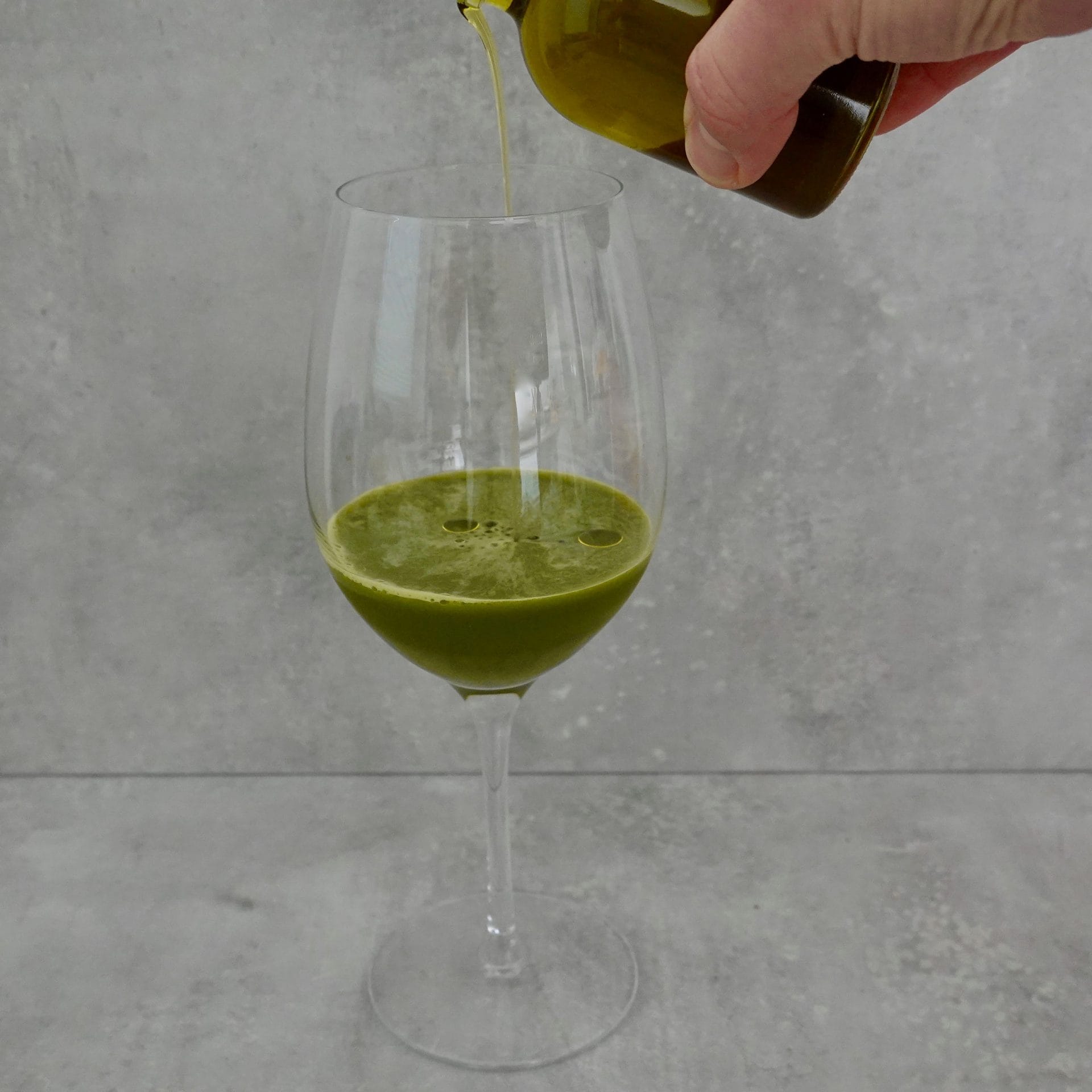 So much for our first cabbage experiments, an exciting vegetable that certainly still has a lot to offer and with which we have not yet completely finished…