Water bottle
from paper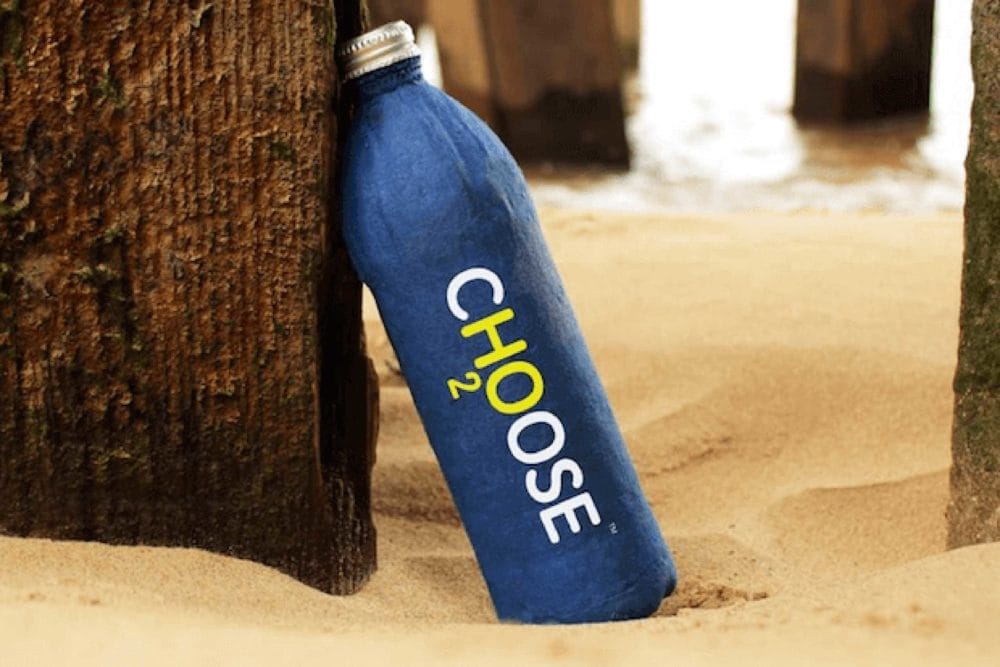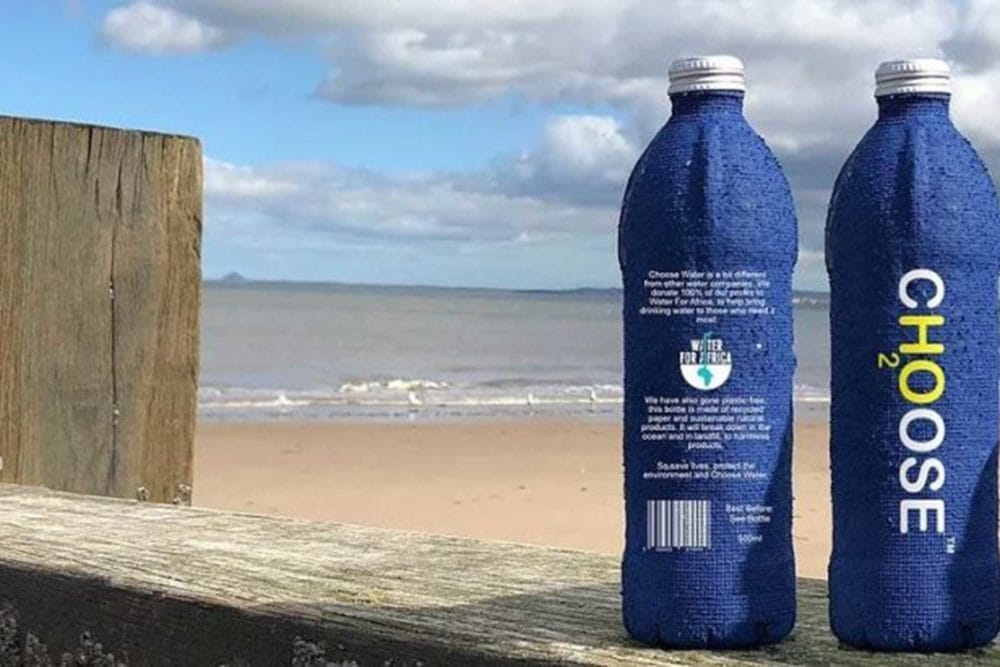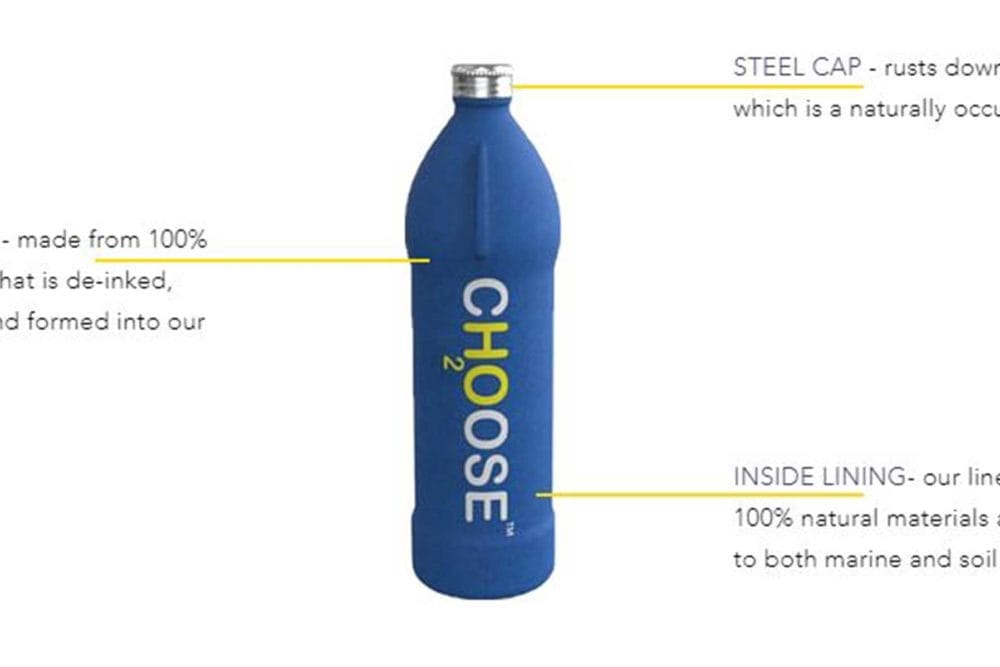 Choose
CHOOSE is a bottle made of paper. It consists of a paper cover with a waterproof, plant-based, PET-free layer. The materials used are natural, sustainable, vegan, and degrade in a year rather than the hundreds of years it takes a plastic bottle. The paper is made from recycled newsprint, and the labels are printed with organic ink. The metal top of the bottle can rust in the environment and degrade in this way.
#biobased #changemaker #ethicalbusiness #workforabetterworld #sustainability #greenbusiness #wastematerial #savetheearth
Product Name: CHOOSE
Manufacturer: CHOOSE
Project status: Concept // Prototype // Ready for market // Ready for series production
Source: Peters, Sascha; Drewes, Diana: Materials in Progress. Innovations for Designers and Architects, Basel 2019, p. 111.
Image source: CHOOSE
Start your project inquiry directly via e-mail or phone.