Butter+
Butter is one of the essential ingredients in everyday cooking – we use it, for instance, in pastries as well as in cooking certain dishes, or simply during the breakfast meal. Based on this observation, we realised that butter hasn't changed in taste lately. It's sold in supermarkets mainly in its pure or salted form. The food industry also offers compound flavoured butter (i.e. garlic butter) but the ingredients are dried, it contains lots of salt and doesn't taste very good.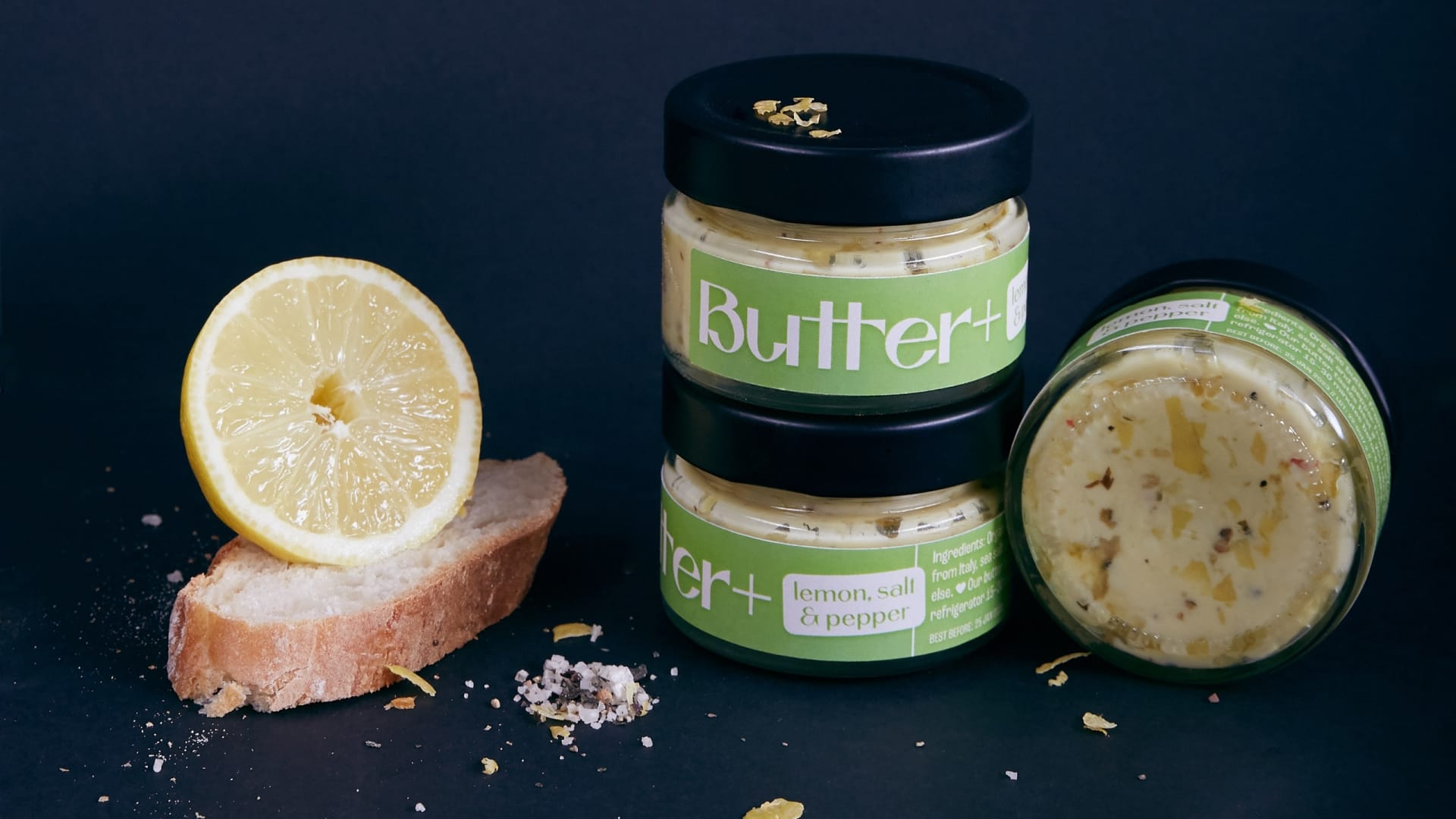 The concept of our creation is therefore simple: to create a range of butter with different interesting flavors. The consumer will then be able to embellish the cooking and make it more tasty by adding, for example, a curry flavoured butter in a simple pasta dish, or using a honey butter to spread on a toasted slice of bread during the breakfast.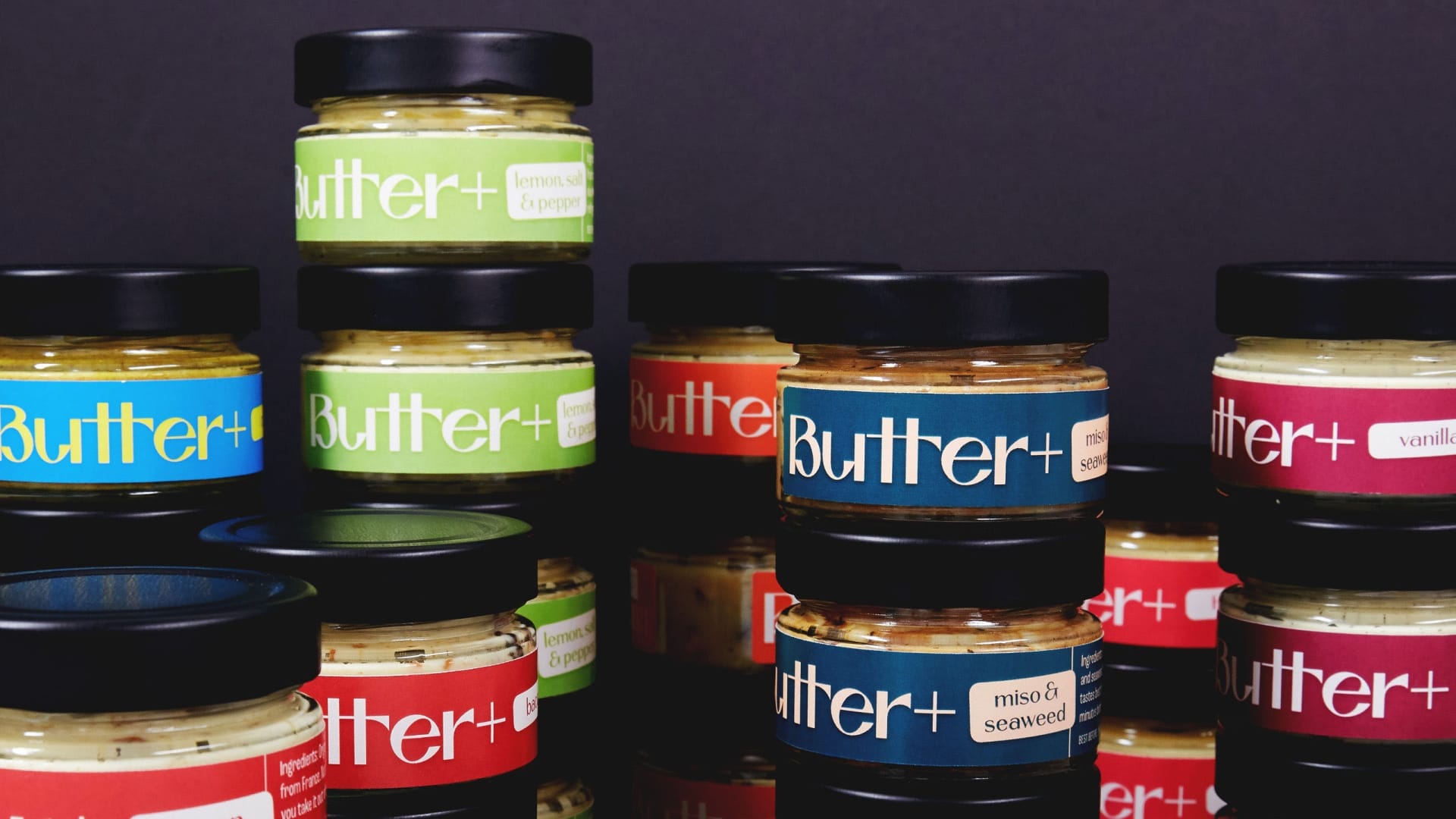 This project also focuses on using mainly organic products, without adding any sugar or salt – with one single exception: the lemon, salt & pepper butter.

We created seven flavoured butters for the first test round. Four are savory (curry, miso, bacon, salt/lemon/pepper) and three have a pleasant sweetness (honey, vanilla and roasted hazelnut). After this first phase, we organised a tasting in the agency. The team discussed the preferences, potential adjustments that could be made or additional flavours that could be tested.

Overall, all seven flavoured butters were approved by the team and we decided to proceed with exactly these seven variations in order to avoid producing too much and being lost in the flavours.
In the mood for savoury?
A jar full of flavours
To preserve our creations, it's important to store the butter in an airtight container in the refrigerator because we don't want it to take on the odours of other food.

Since our products are organic, natural and full of flavours, we wanted the packaging to reflect a high-end product. We decided to use small jars to emphasise the premium character, and to design minimal colorful labels with great attention to detail such as nicely crafted typefaces.

During the creation process we realised that this project offers infinite gustatory possibilities. For instance, we could experiment with an orange & rosemary butter, or raspberry butter, or red wine, and so many more…
In the mood for sweet?
Thank you Anaïs for this experiment 😉