Eating healthier, more sustainably and tastier with grains.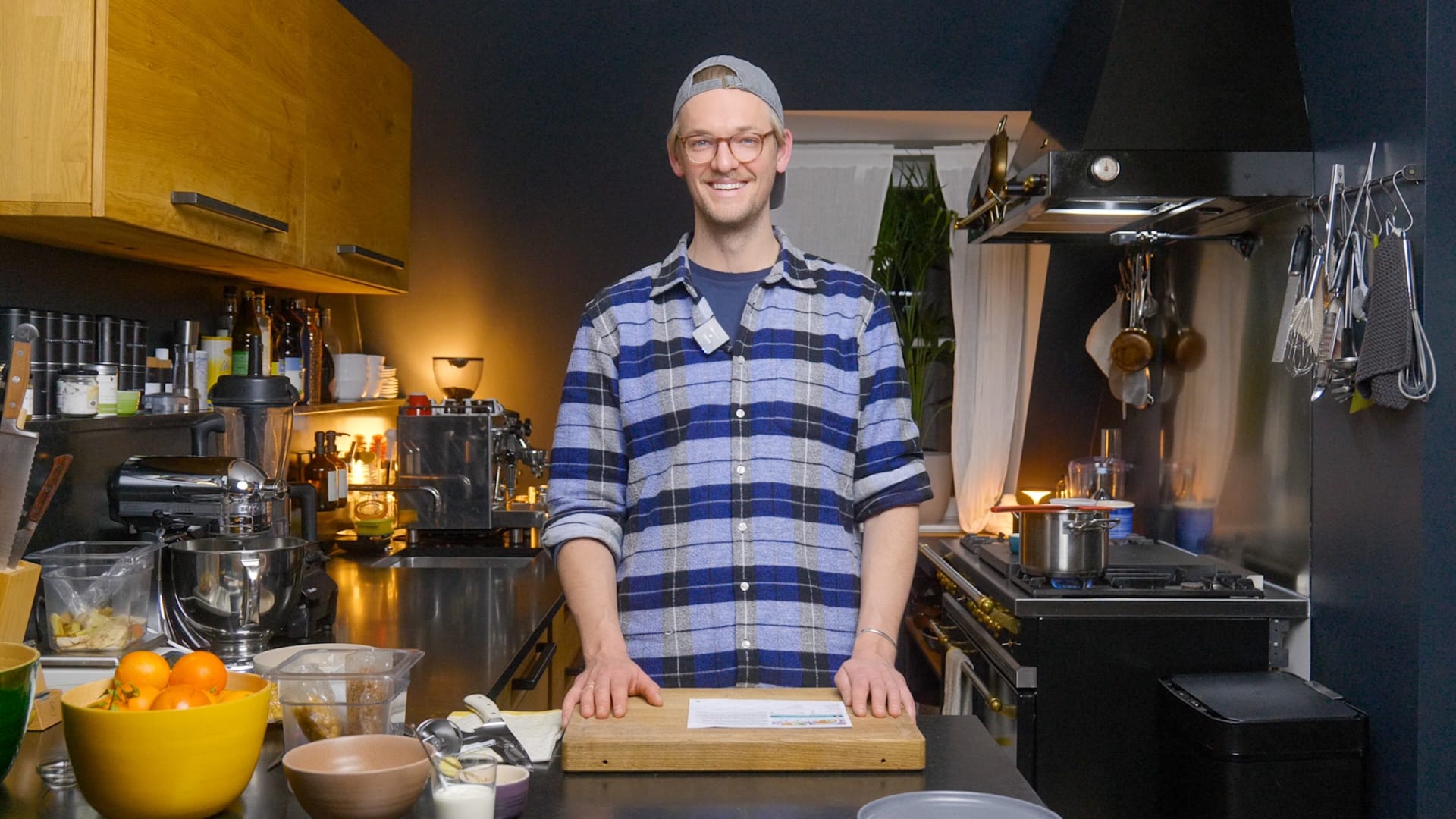 Moritz Wiest from Good Crop explains how this works. Good Crop helps make it quick and easy to cook high-quality, healthy meals at home using local produce and is changing our eating habits one grain at a time.
For Moritz Wiest, co-founder of Good Crop, this is a small but important step towards making a more sustainable diet palatable to as many people as possible. We talked to him about his idea and how his experience in film production is helping him to facilitate a nutritional turnaround.
How did Good Crop come about?
I originally come from a film production background and then got into a prebiotic upcycling smoothie made from spent grain via a fun spirits project. That unfortunately came to an end due to Corona. We have reoriented ourselves and focused on online trade. We took over the idea of making available a healthy, sustainable product that tastes good. The model for this is the Planetary Health Diet. But the real idea came from cooking experiments with grains for a Nordic bowl. I had leftover cooked cereal from it and realized how versatile it is to reuse.
And then you directly founded your own company?
I first searched for myself for suppliers of pre-cooked cereals, but found nothing and then just became active myself in 2020: with a large pressure cooker.
That was still quite improvised, but went well overall. Today I set up production in a hotel kitchen. Up to 12,000 bags can be produced per month. At first I thought of a contract bottler, but then I realized that I can act like a mill that uses pulses as well as grains: I work directly with producers and came at a time when, due to corona, buyers in the catering industry fell away. In addition to the original intention of influencing nutrition, I can thus also influence agriculture and promote diversity in cultivation and crop rotations through my demand and direct agreements.
The special selection also brings variety to the kitchen. Today I offer 12 varieties as well as roasted buckwheat in spice mixes, beet and red cabbage.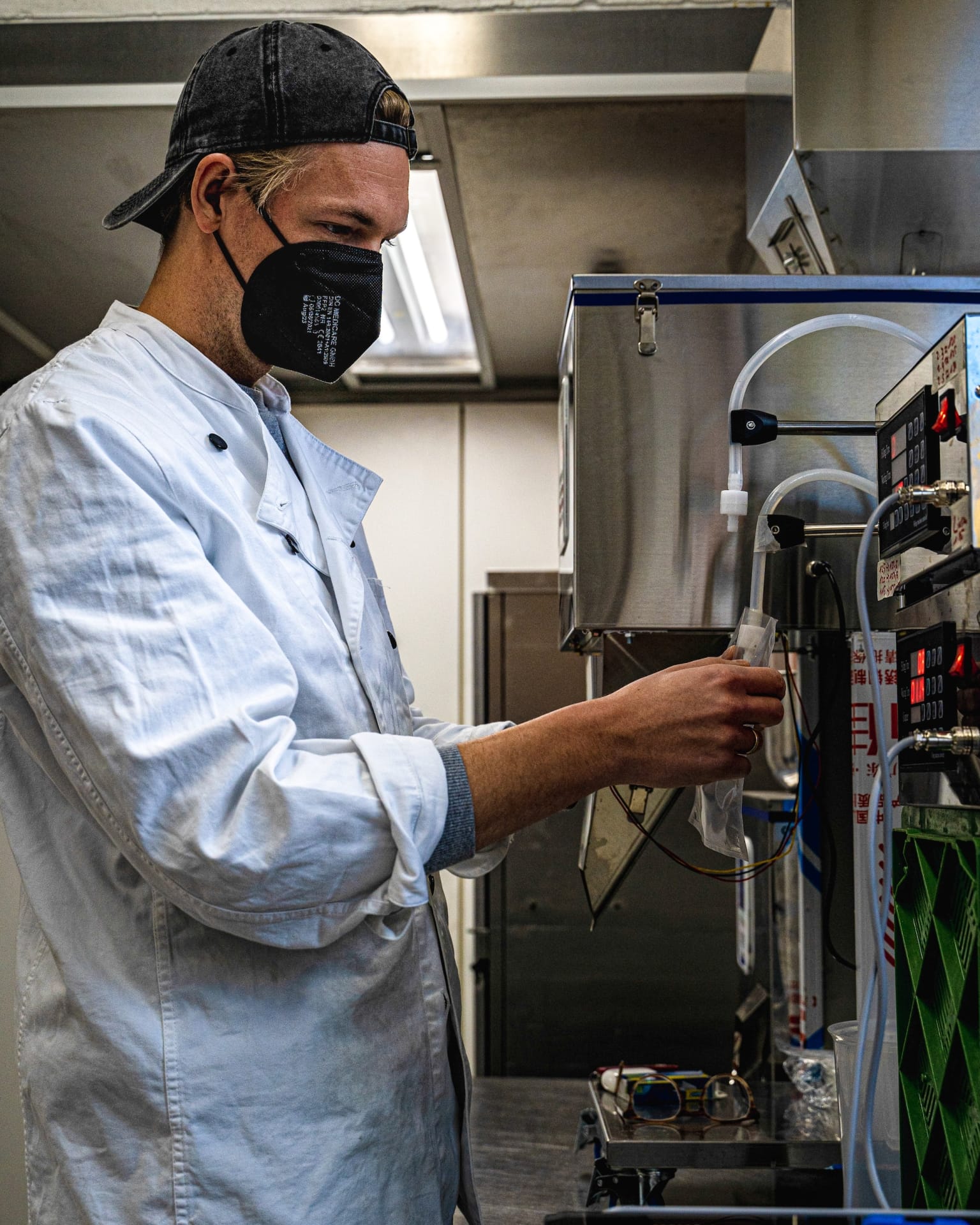 But besides that, you also offer a lot of interesting information about nutrition and many recipes with videos on the website – your actual product?
In any case, we want to help create a cuisine that is fun, tasty, healthy and sustainable. Ottolenghi is a role model in that respect, but also Dan Barber and Michael Pollan are important inspirations. Pollan makes the case for the importance of cooking your own food, and Dan Barber points out the importance of the quality of our staple foods like grains in The Third Plate. I've become a real grains nerd and it's exciting to see the qualitative differences in such a supposedly simple product. The knowledge and enthusiasm I have for good food is what I try to convey.
Videos are also used to introduce the producers in detail
Our network of producers with their unique products is a real USP. Via videos, we create a connection that transfers the market visit into the digital realm. Video is the Weapon of Choice to reach people. This works better than long texts or infographics.
What role does packaging play?
Packaging is an important topic . We currently rely on monomaterials for recyclability. Since we ship, glass is out of the question. Disposable glass is cheating packaging anyway – it feels better than it is. There you have also many interesting ideas on your page in the Material Lab .
Thank you very much! We have convinced ourselves of Good Crop and have a flatbread with salad of lupins and red grain.