Compostable
Slides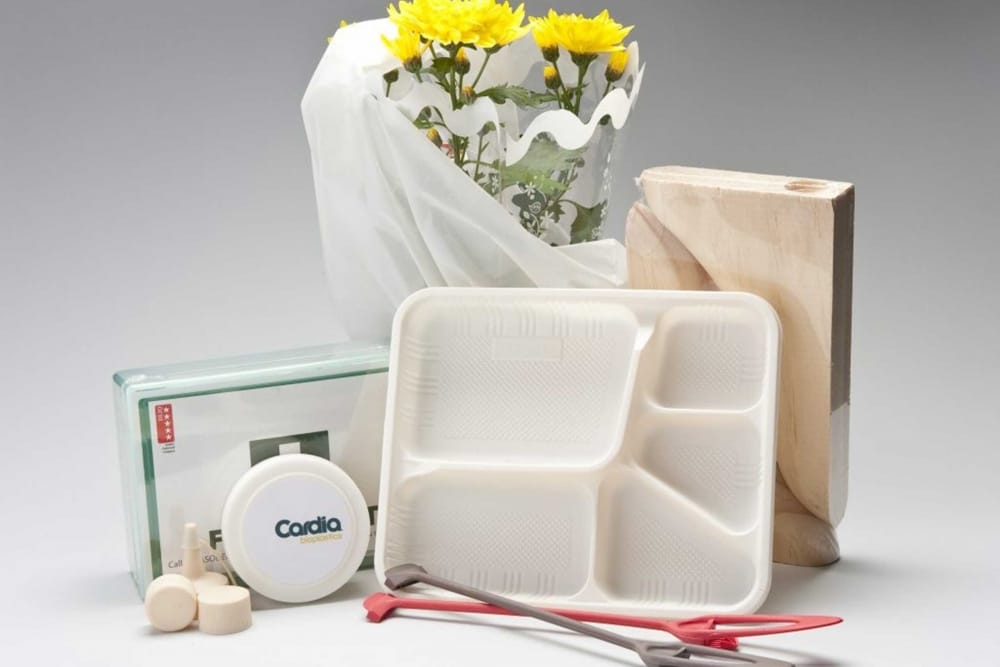 Cardia Bioplastics
SECOS Group Limited is an Australian developer and manufacturer of sustainable packaging materials. The company specializes in the production of compostable resins and films – depending on customer requirements, different compositions can be realized. The manufacturer's Cardia Compostable resins have a soft surface and can be dyed and printed throughout. Typical applications include flexible films, such as shrink films, shopping bags and trash bags, but also coatings and laminates for cardboard. All products are made from renewable raw materials and are compostable according to international standards.
#sustainablepackaging #manufacturer #compostablepackaging
Product Name: Cardia Bioplastics
Manufacturer: SECOS Group Limited & Cardia Bioplastics
Project status: Concept // Prototype // Ready for market // Ready for series production
Source: SECOS Group Limited
Image source: SECOS Group Limited
Start your project inquiry directly via e-mail or phone.