Plant-based packaging solutions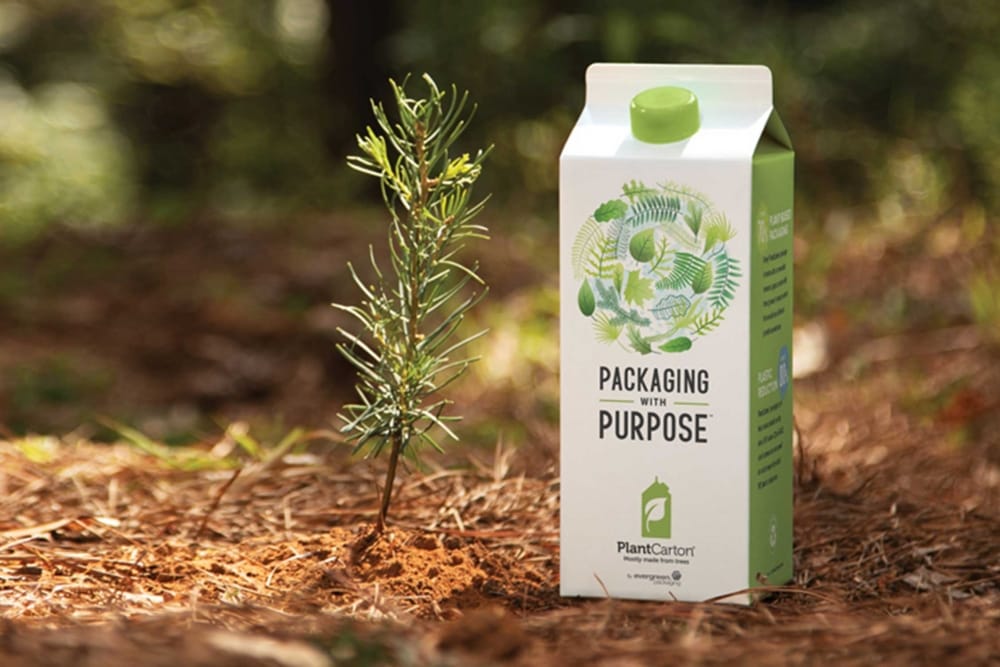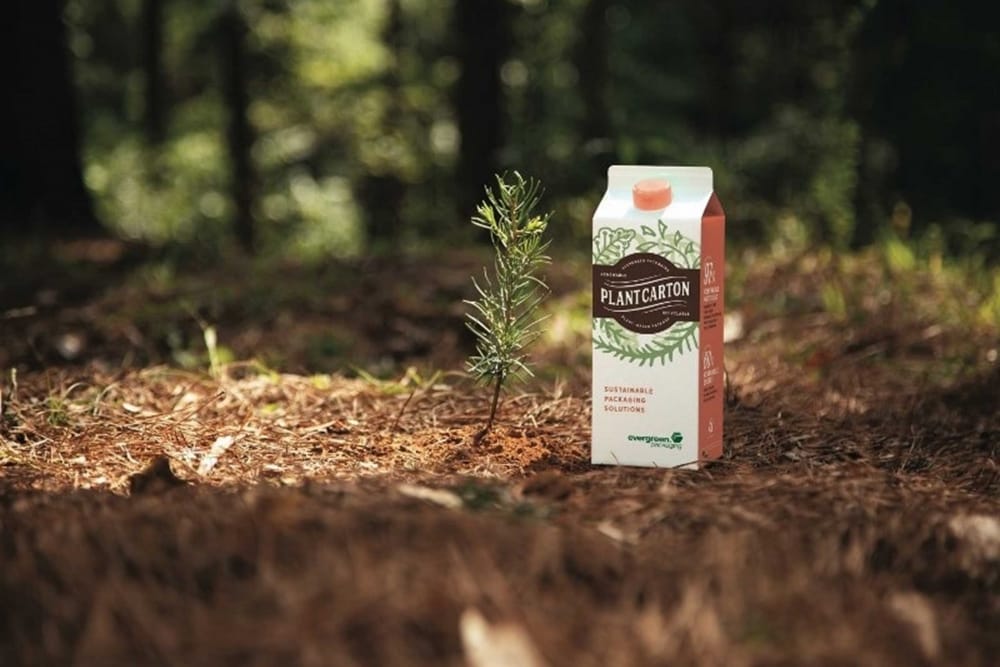 PlantCarton
Evergreen Packaging's plant-based packaging solutions offer a sustainable alternative to traditional petroleum-based packaging, helping to reduce the need for plastic. The recyclable beverage carton PlantCarton ideally embodies this approach: it consists of at least 70% paper produced by means of responsible forestry. In this way, 80% of the plastic required can be saved compared to the common beverage carton. PlantCarton can therefore be the optimal alternative, especially for products aimed at a customer base that is concerned about sustainability. New Barn Organics, for example, already uses PlantCarton for its almond milk products, thus meeting the values of its customers. In addition, Evergreen Packaging offers a range of other innovative plant-based packaging solutions for various food applications, including cups and ice cream cartons made from renewable raw materials.
#cardboard #noplastic #sustainable #changemaker
Product Name: PlantCarton
Manufacturer: Evergreen Packaging LLC
Project status: Concept // Prototype // Ready for market // Ready for series production
Source: Evergreen Packaging LLC
Image source: Trendhunter
Start your project inquiry directly via e-mail or phone.