Praline packaging without plastic tray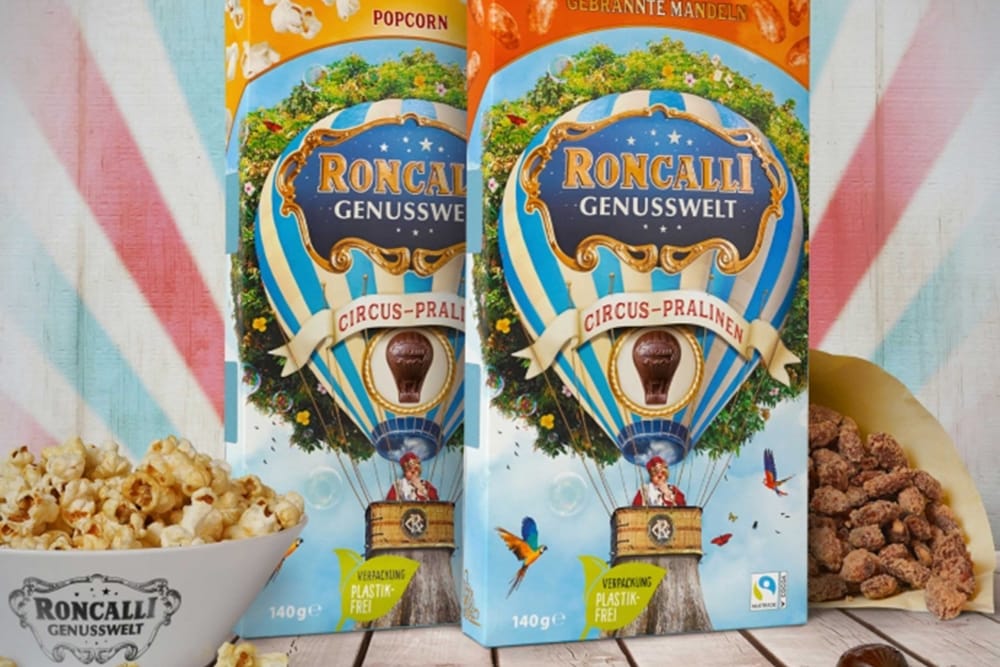 Roncalli Circus chocolates
A lot of circus about sustainability or an artistic tour de force in terms of packaging? Circus Roncalli has come up with something very special for its 45th anniversary: delicious chocolates in the shape of Roncalli's trademark hot air balloon. The varieties are, of course, typical of the circus: "popcorn" and "roasted almond", made exclusively from natural ingredients, with 100% Fairtrade cocoa.

Above all, however, the packaging that Roncalli developed together with the traditional manufacturer Piasten is astonishing: it is the first chocolate packaging on the confectionery shelf that manages completely without plastic. This is made possible by the use of multilayer paper instead of the usual plastic tray. Finally, the carton made with recycled paper is sealed with grass paper adhesive labels instead of plastic film. The chocolates therefore make indulgence with a clear conscience possible and thus provide an all-round sustainable highlight in the confectionery segment.
#roncalligenusswelt #plasticfreepackaged #fairtrade #fairtrade cocoa
Product name: Roncalli Circus Chocolates
Manufacturer: Roncalli & Piasten GmbH
Project status: Concept // Prototype // Ready for market // Ready for series production
Source: Roncalli & Piasten GmbH
Image source: Roncalli
Start your project inquiry directly via e-mail or phone.