Packages
from wood chips and biopolymers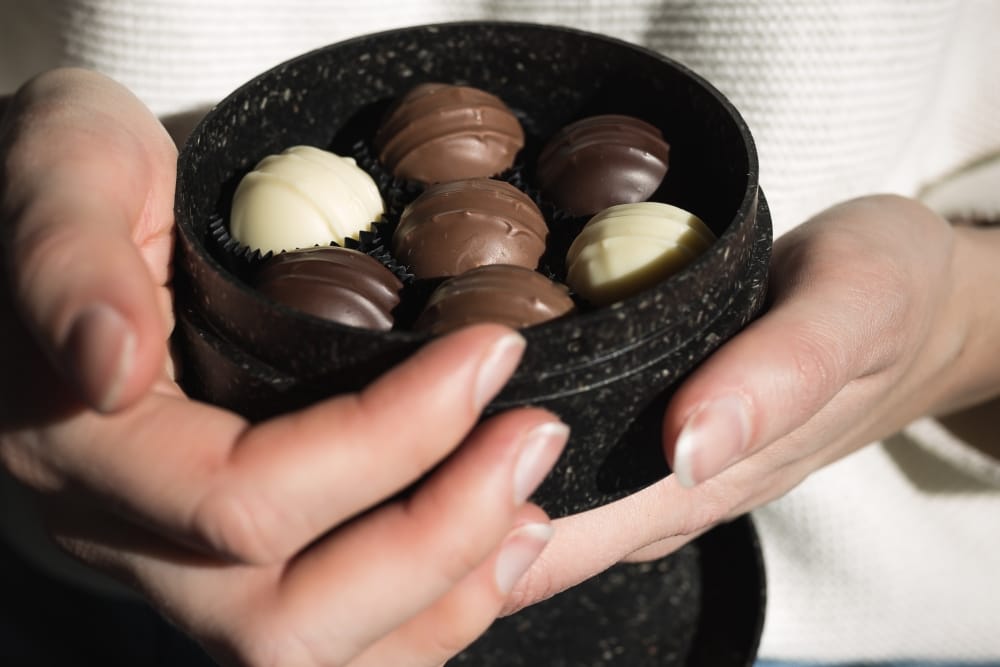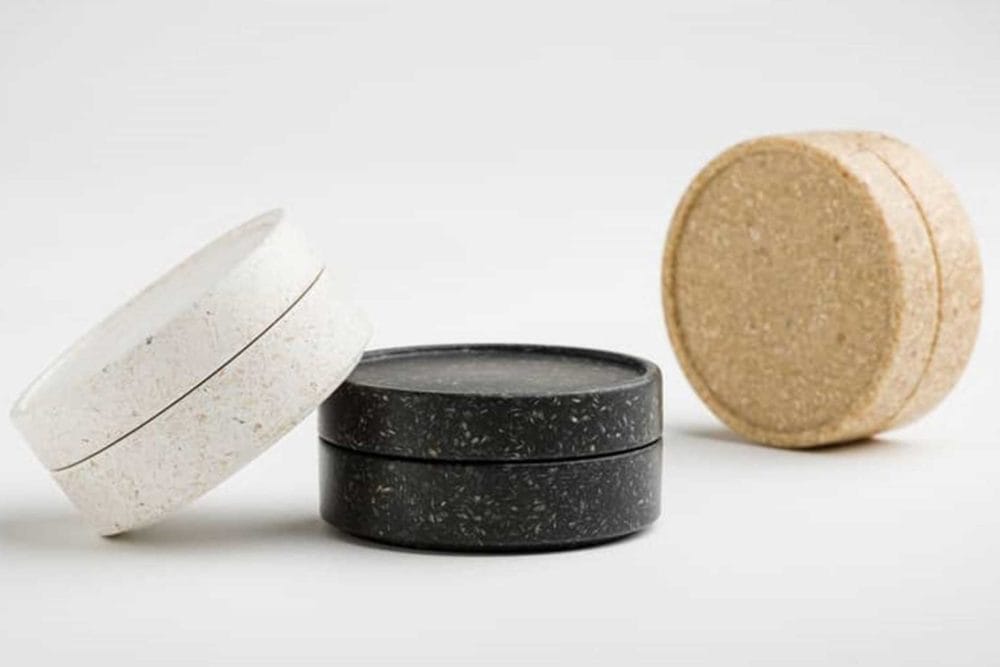 Sulapac
Sulapac® biodegradable packaging is based on a mixture of wood chips and bio-polymer. The material is increasingly used in the cosmetics industry. Sulapac® is produced by means of industrial composting, which does not require the use of any water or chemicals and is therefore a particularly environmentally friendly recycling process. With this innovation, Sulapac® shows that the nutrients of compost not only serve agriculture, but also the plastic-free packaging industry. The fact that the material can also be used for food packaging is demonstrated by the company's collaboration with the chocolate manufacturer Fazer.
#designforthefuture #workforabetterworld #pioneersofchange #green #eco #materialtrends #innovative #sulapac
Product name: Sulapac®
Manufacturer: Sulapac
Project status: Concept // Prototype // Ready for market // Ready for series production
Source: Peters, Sascha; Drewes, Diana: Materials in Progress. Innovations for Designers and Architects, Basel 2019, p. 25.
Image source: Sulapac
Start your project inquiry directly via e-mail or phone.