Nupro Foil.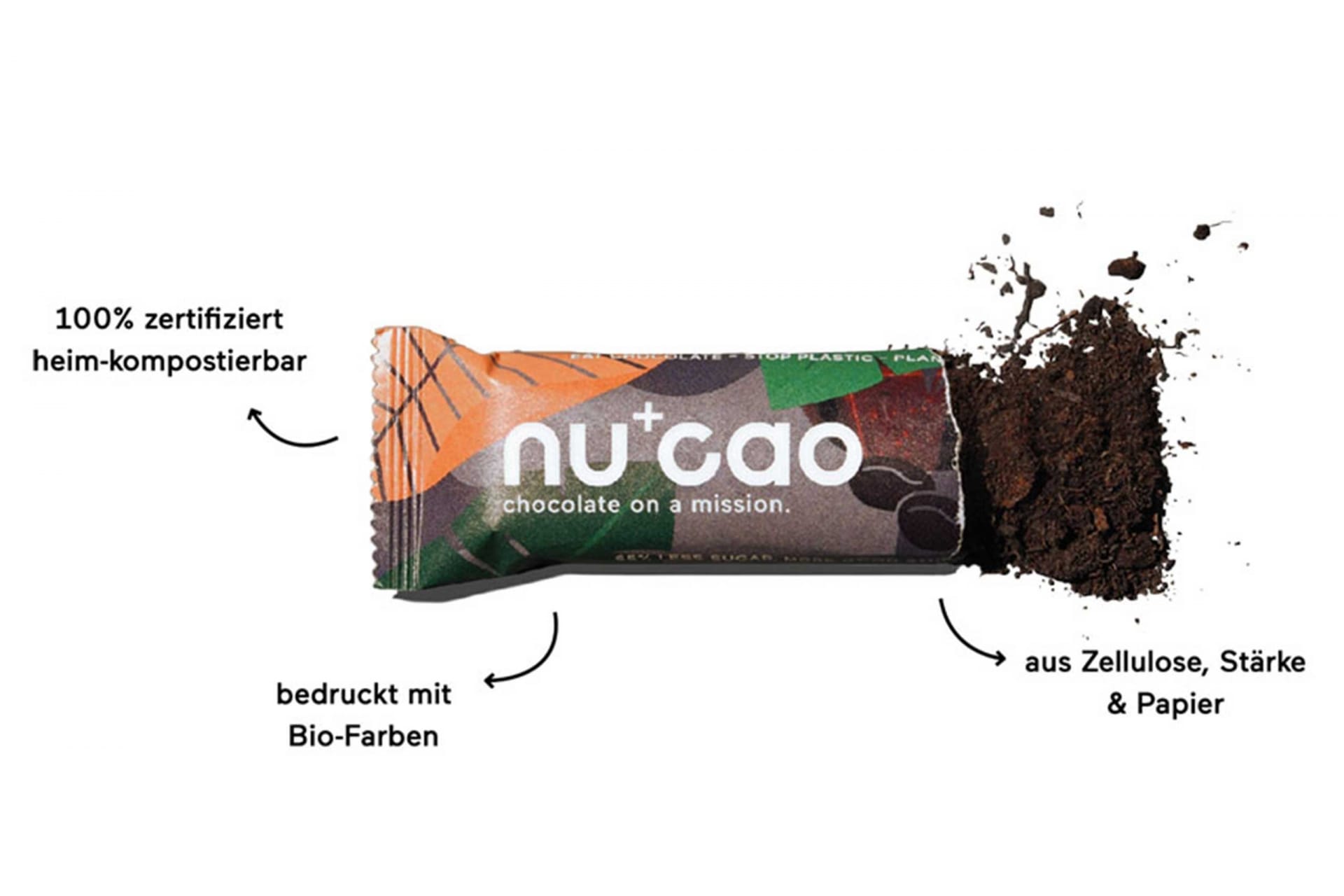 The Nu Company developed an environmentally friendly packaging film together with packaging specialist repaq. This is a pure cellulose film that completely decomposes within 42 days under ideal conditions. The nupro film is a two-layer film laminate consisting of 50% FSC-certified and non-GMO cellulose and 50% biopolymers. The inner layer of the film made of biopolymer is more resilient than the pure cellulose film and optimally protects the valuable ingredients. Here, too, natural, renewable raw materials such as cellulose, starch, acid, sugar, and natural and synthetic oils are used.
Due to the additional layer of biopolymer, this film takes about 180 days to fully compost. All components of the packaging are certified verifiably compostable, GMO-free and have been awarded the "PLASTICFREE" trustmark by the British environmental organization "A Plastic Planet". They decompose without leaving any residue and without harming the environment. This means that no waste and no microplastics are left behind in nature. Ideally, the packaging films can be disposed of on the home compost or put in the organic waste garbage can and returned to the cycle.
This material is also listed in our agency's own Material Lab: Check it out here!
Best practice: the nu company GmbH
Image source: the nu company