THC? CBD?
Cookies with Benefits
A continuing trend in the food industry is food with certain benefits. In other words, products that not only fill you up and taste good, but also have a health-promoting effect, for example: so-called functional foods.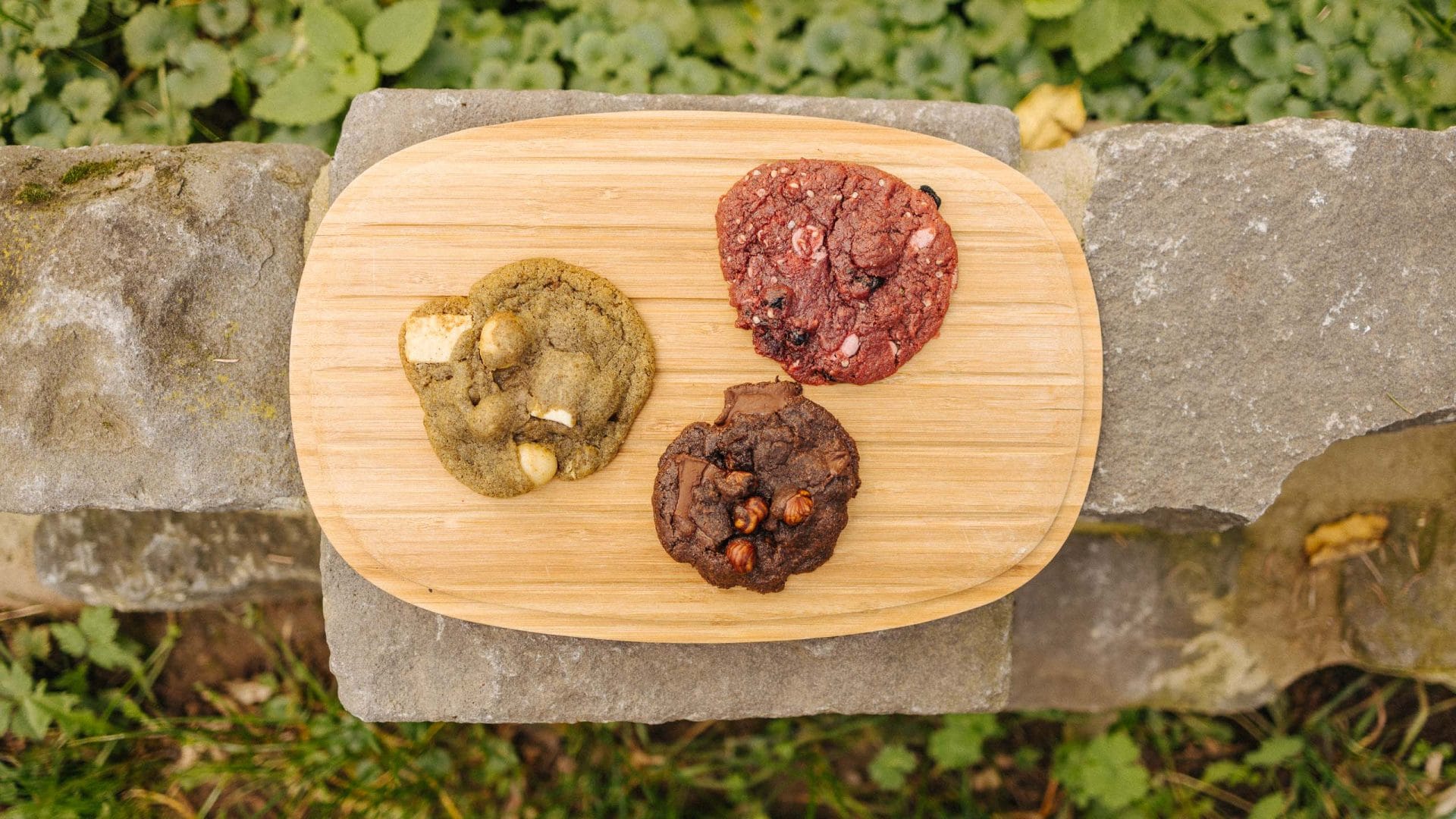 High and Low
In this area, an additive is just highly traded: CBD is for some a miracle cure of nature, which can be used as a panacea for serious diseases but also helps healthy people to relax a little more. And who doesn't want exactly that in times of high tension – to come down.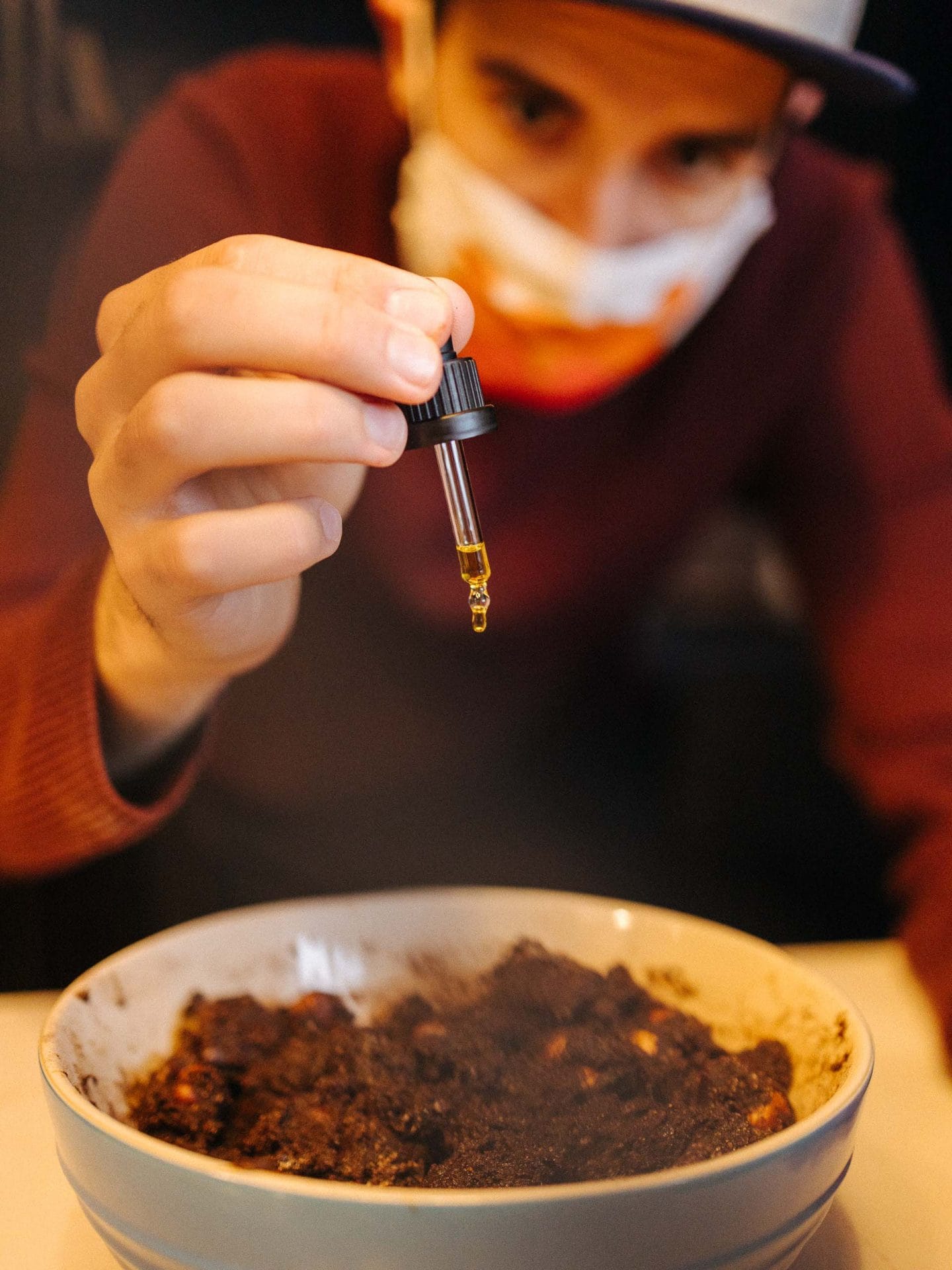 Briefly, CBD is not THC, but both are components of the hemp plant. THC is the ingredient that makes "high", that is, has a psychoactive effect. CBD, in turn, provides relaxation without affecting our consciousness.
Legal, illegal, doesn't matter?
THC is still illegal in Germany and there are now hemp seeds and hemp oil in every drugstore but they do not contain any special active ingredients.
CBD, on the other hand, is increasingly traded and sold, but the legal situation is still somewhat confusing. THC remains banned but CBD preparations with less than 0.2% THC content may be sold. The use of this preparation is subject to further legal requirements. While online stores sometimes explicitly mention oral intake, we were officially offered CBD oil as a commodity in a hemp store. So as something that comes into contact with the body or mucous membranes but should not necessarily be consumed. Consumer protection remains highly critical of CBD. The WHO, on the other hand, has far fewer concerns . Only products that are sold for oral intake and for which corresponding analyses are shown are to be recommended.
The importance of cookies
So it's still confusing and it doesn't hurt to look into the issue yourself. We did and whether you believe the promises of salvation regarding CBD, in any case, we baked very good cookies .
3 Cookies for a Hallelujah
What is a very good cookie? For us, the – inside – should be soft, but at the same time have structure. It should crunch but also melt smoothly on the tongue. Fat chocolate chips and whole nuts do the rest for full cookie enjoyment.
We decide on three different variants, each with different proportions of CBD:
Vanilla Sky: with white chocolate and macadamia nuts (light)
Down to Earth: with dark chocolate and hazelnuts (medium)
Purple Rain: Ruby chocolate and red fruits (strong)
Vanilla Sky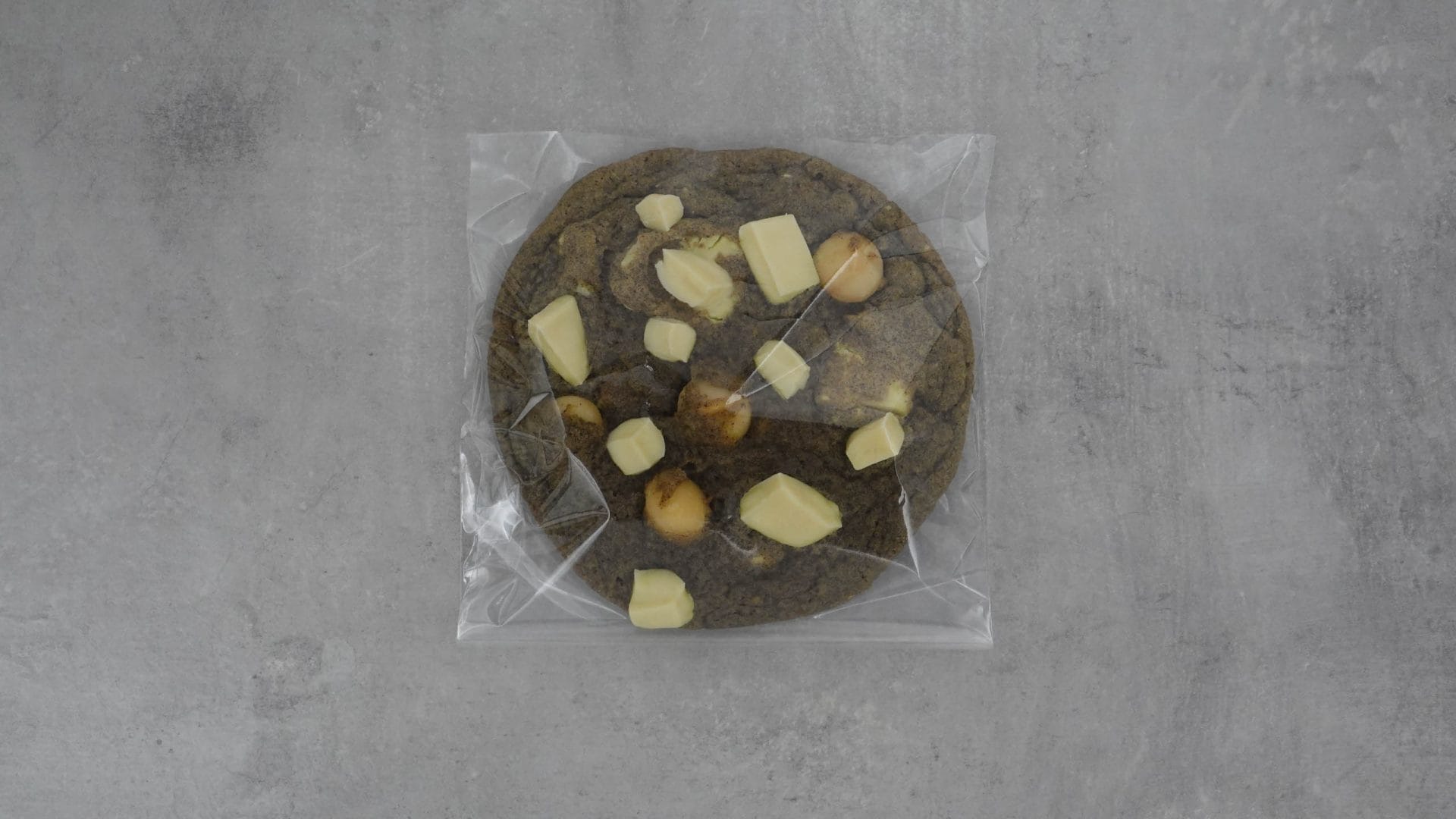 For the vanilla cookie we mix butter, brown sugar, vanilla sugar, egg, flour, hemp flour, baking powder, baking soda, vanilla extract, salt, chopped white chocolate, macadamia nuts and CBD oil to a homogeneous dough. We portion this dough into cookies of 100 g each and bake them at 140 °C for 10 minutes on a medium rack, because CBD oil should ideally not be heated high to preserve the effect. Fat, in turn, is an ideal combination for ingestion as food. You can observe how the dough sinks together in the baking process and melts into cookies about 10 cm wide.
The freshly baked cookies smell wonderful vanilla, we let them cool for about 10-15 minutes after baking. So the chocolate is still slightly creamy, yet the cookie has become firmer as the butter cools. The CBD content of this cookie, per serving of about 100 g is about 20 mg of 5% CBD oil. With the dosage, everyone should very carefully check for themselves what amount is good.
Down to Earth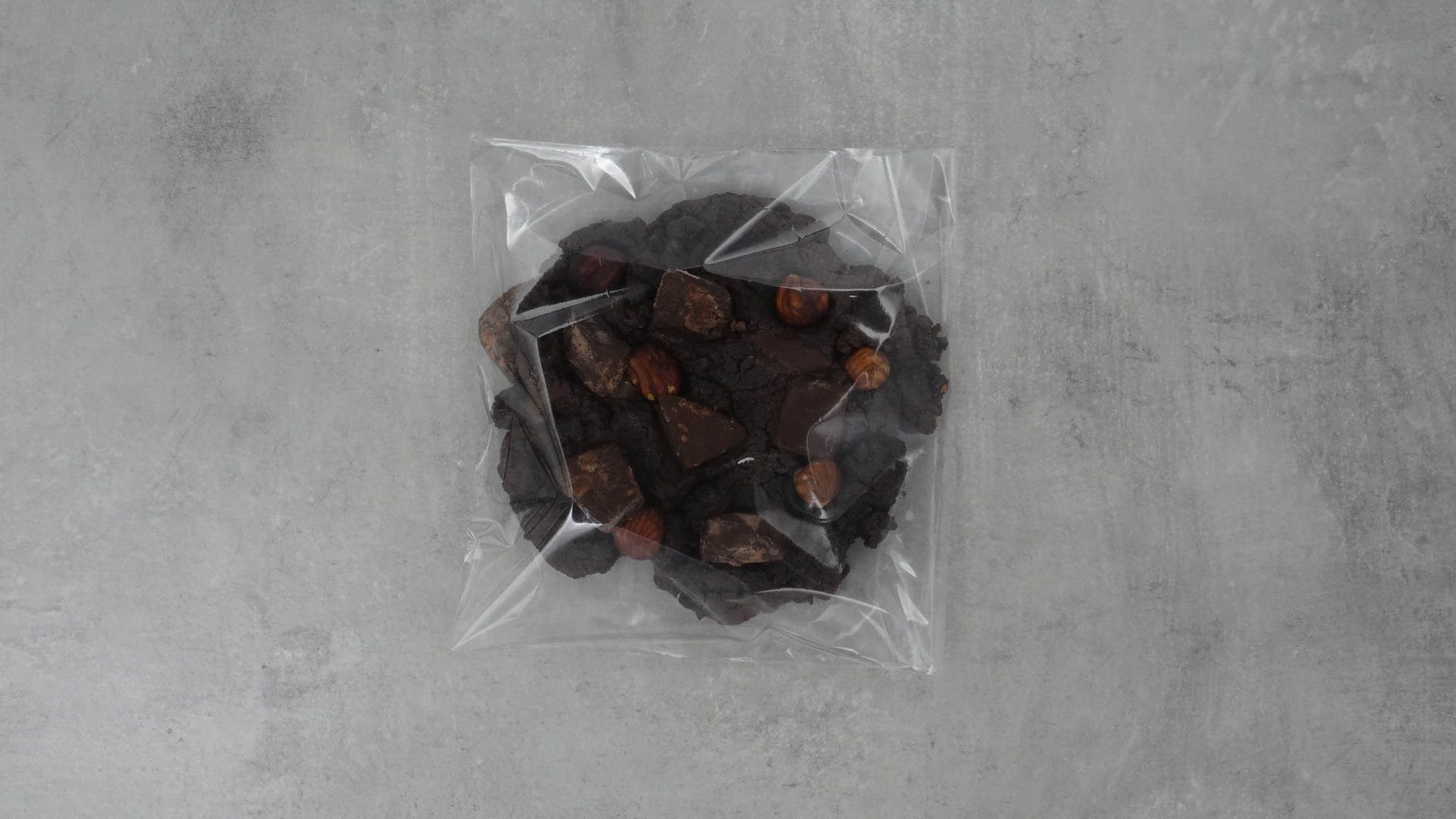 For the dark cookie we melt dark chocolate and mix it with brown sugar, butter, eggs, vanilla extract, flour, hemp flour, cocoa powder, hazelnuts, chopped dark chocolate and CBD oil to a homogeneous dough. Also for this dough we choose the size of 100 g of raw dough each. We bake it at 140 °C for 10 minutes on the middle rack. This dough is more compact and melts less than the light dough. When opening the oven, a very strong cocoa note flows through the test kitchen. The CBD content of this cookie, per serving of 100 g is about 40 mg CBD.
Purple Rain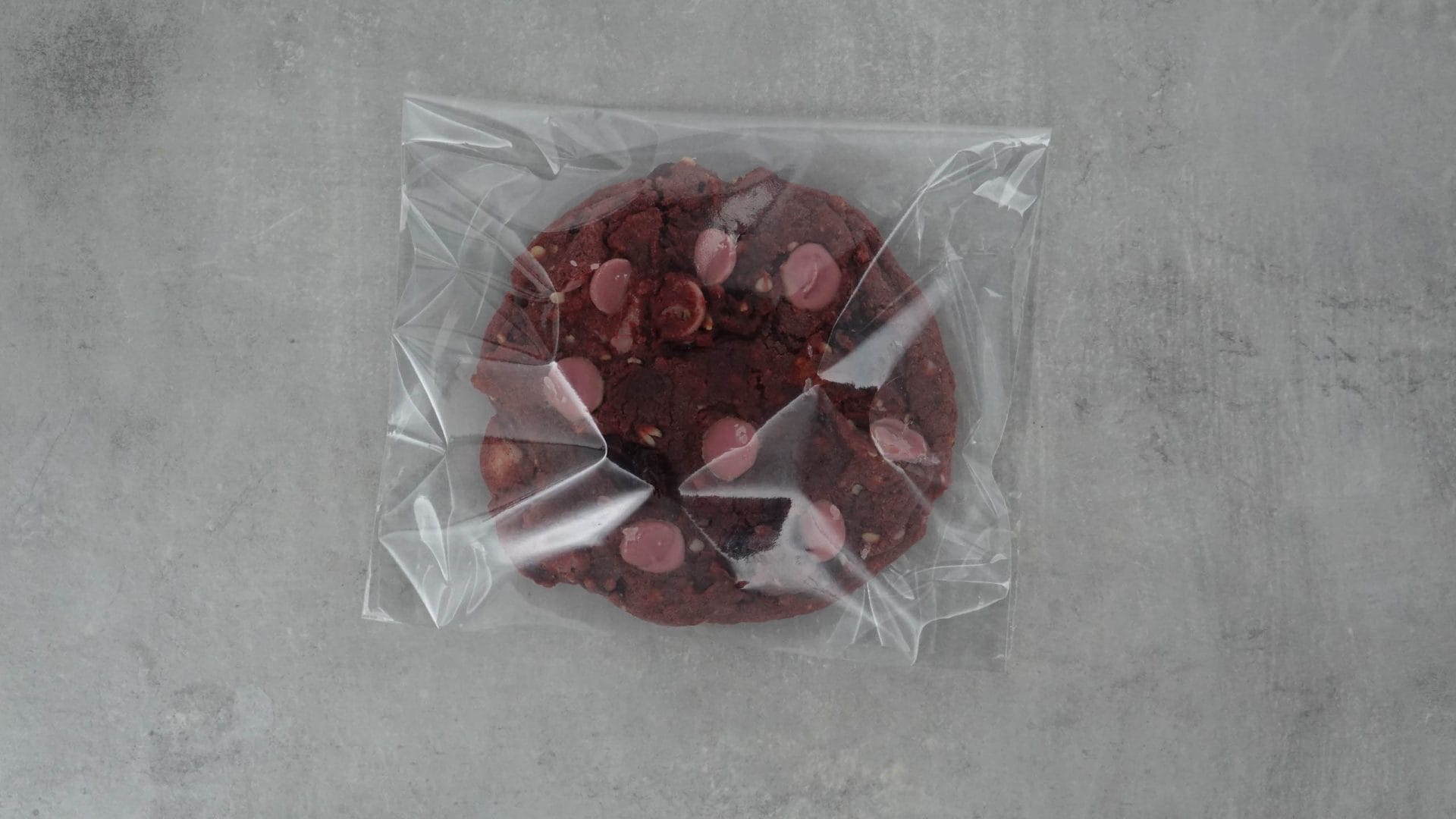 For the pink cookie, we mix white sugar, brown sugar, butter, eggs, flour, baking powder, salt, beetroot powder, rosehip powder, dried berry mix, cranberries, hemp seeds, Ruby chocolate and CBD oil. The dough portions are again about 100 g, we bake the dough, at 140 ° C for 10 minutes on the middle rail. For this variety we tried replacing 100% of the flour with hemp flour, but at the first taste test we found that the flour did not suit our cookies. Therefore, we do not replace the flour, but stick to the conventional wheat flour. To still have some hemp content in the cookie, we use hemp seeds. They give a textural kick. The CBD content of this cookie, per serving of 100 g is about 80 mg CBD.
You can be relaxed how it tastes…
We tried the cookies with the whole team. For this purpose, Can made another baking round in Frankfurt, so that we could taste very fresh goods. Jens sent a baking mix to Frankfurt for this purpose.
Our tastes are different but there was a clear favorite among the cookies. Vanilla Sky is the absolute crowd pleaser. Soft and crunchy, sweet and salty.
The color was a little irritating, the slight green tint comes from the hemp flour.
Down to Earth has also convinced with full chocolate flavor. As with Vanilla Sky, the CBD oil did not have any effect on the taste.
Purple Rain is special in many ways. Ruby chocolate and red fruits make the cookie quite fruity and reminiscent of a fruit bar. That didn't convince all of us. Special, however, was the distinct hemp flavor. Almost a bit bitter, the hemp oil stands out here. Nevertheless, by no means a bad cookie but just a little more Purple Rain.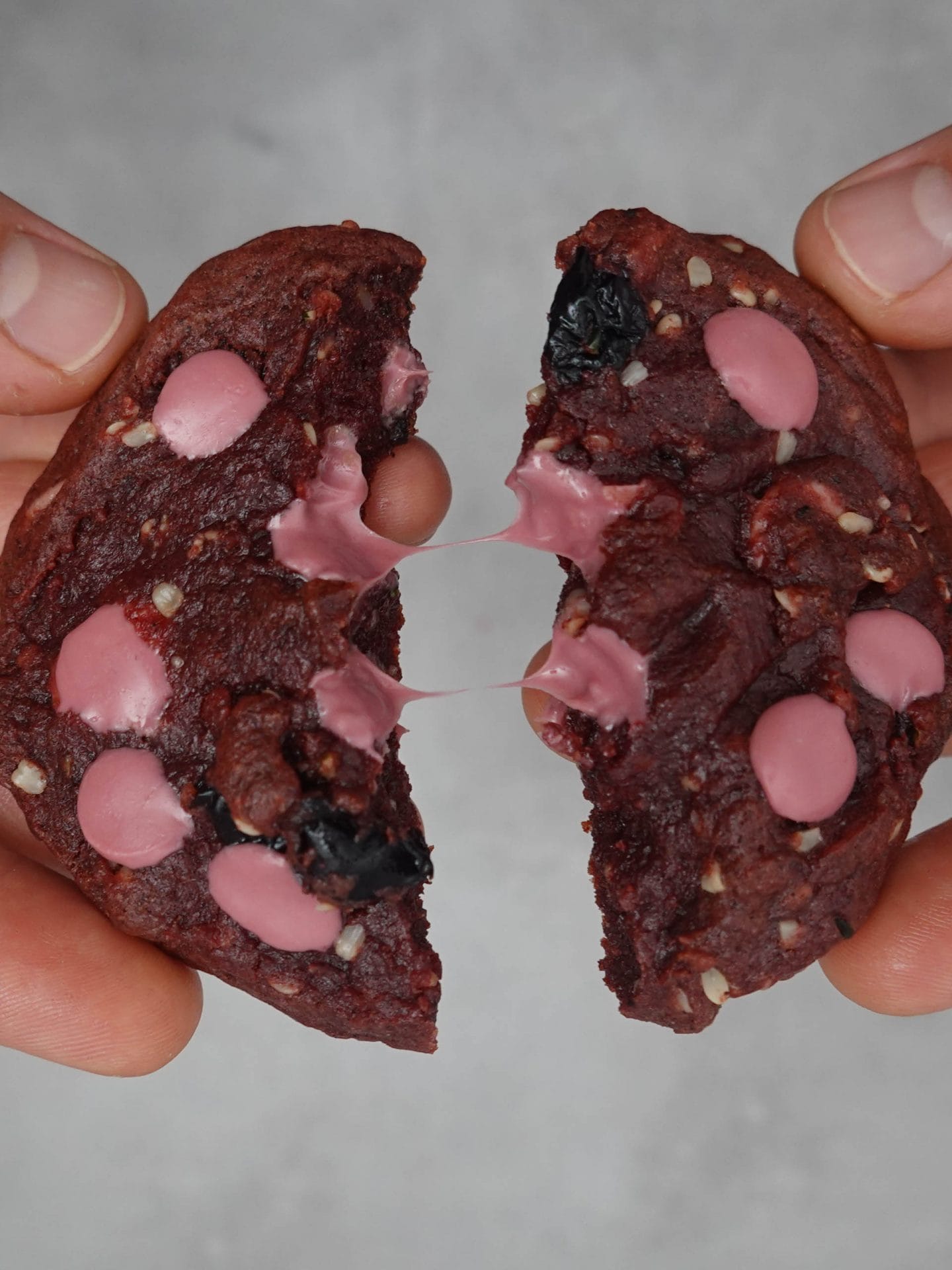 And the effect?
The cookies were all very sumptuous and thus filling. And the CBD? Well, some people think that after about 30 minutes they are a bit more relaxed or feel a pleasant tiredness. In order to find the personal ideal dose, however, one would have to look into it further or test different amounts.
In any case, we are ready for CBD experiences and would be happy about further product innovations that combine taste and effect. However, the CBD must not be dosed too sparingly, otherwise they are more jokers than real Cookies with Benefits.