The new candy bar trend
Making and eating chocolate bars – childhood dreams come true. For a quick energy boost, candy bars are a good solution even at an advanced age, this is appropriately thematized in advertising – conversely to turning into a superhero, hunger unfortunately often turns us into a worse version of ourselves. The reconversion becomes possible thanks to an energy boost in bar form.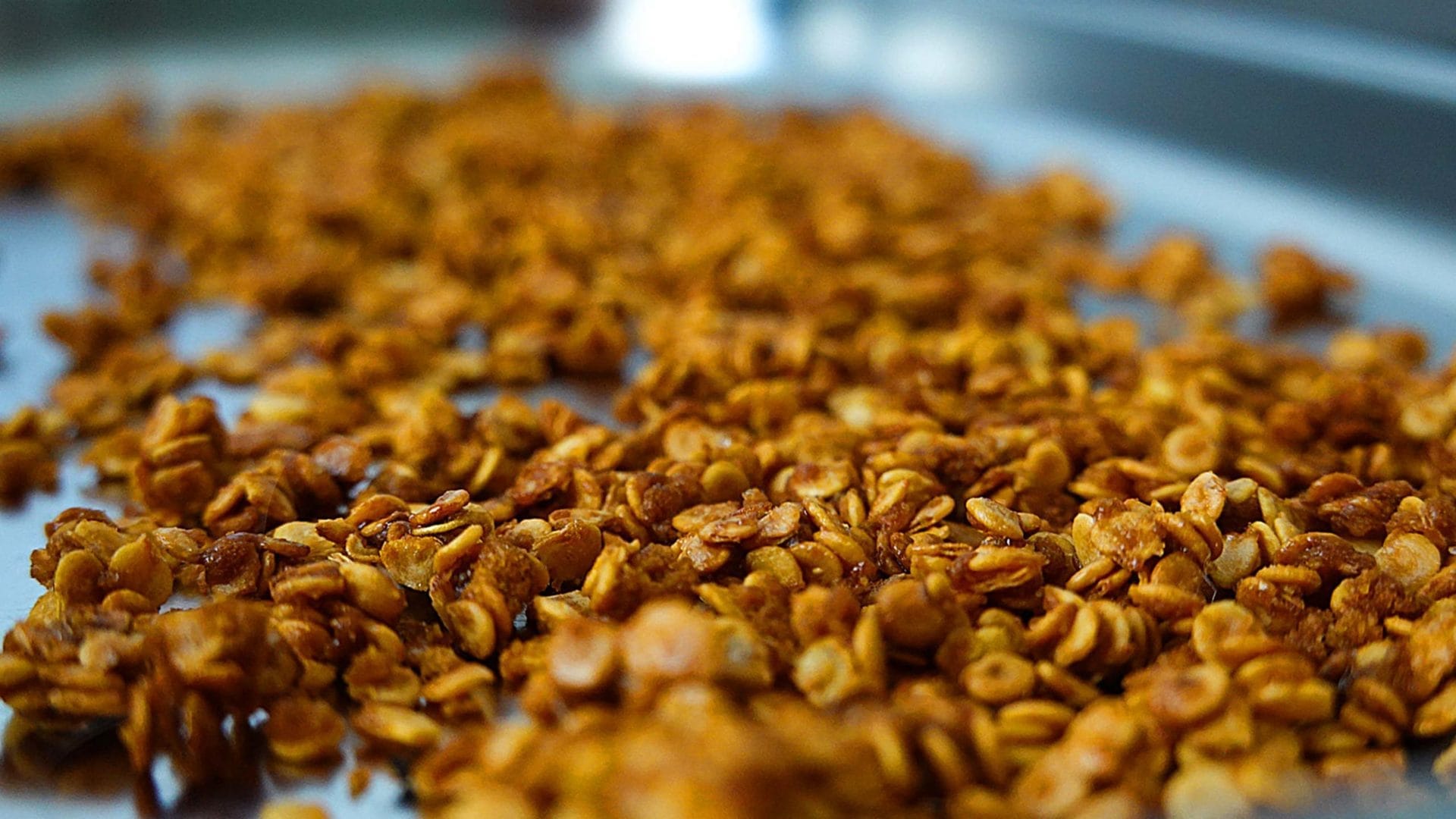 Signature bar
But if it's supposed to be about enjoyment in addition to emergency rations (chocolate bars were part of the rations for the U.S. Army in both world wars, which helped spread the product), we would adapt a bar to our preferences today – and that's exactly what we did, creating our own "Signature Milk Chocolate Bar." For this purpose, we have developed our own recipe based on an existing bar concept. The bar consists of a crispy wafer inside, coated with a firmer caramel, the outer shell is milk chocolate with puffed cereal.
From a kitchen perspective, a candy bar is really just a long chocolate, or in our case, a variation on the concept of cold dog. The overall taste is too one-dimensional for us. The waffle and wheat puff do provide light cereal notes and texture, but we'd like a bit more complexity and depth to the flavors. Vegetables make sure of that. We use red pointed peppers to add a sweet and sour component to the caramel and use buckwheat for a more special and robust flavor.
First we cast ourselves a silicone impression of the original, for this we use a 2-component food-safe silicone. With this mold we get a perfect impression of the bar.
Secret Sauce
Juice the peppers and reduce the juice to 1/3. Color and flavor condense as a result. We slowly caramelize the bell pepper seeds with brown sugar in a pan to make "roasted bell pepper seeds" (pictured above). They then taste nutty and caramel. In the reduced broth we add butter, brown sugar and a pinch of salt. This mixture we simmer and reduce over low heat for about 30 minutes. In the process, the sugar and butter emulsify to form a thick deep red, slightly sour tasting paprika caramel.
Aromatically matching the peppers and as another filling we take the puffed buckwheat and a crispy wafer. For the coating of our chocolate bar we use a high quality chocolate. For a more "adult" taste, a very dark chocolate would be obvious, however the look is also important to us. Therefore, we use a white chocolate, which is rather sweet and not tart but harmonizes very well with the paprika caramel. We temper the chocolate with cocoa butter and color it first completely white and then a small part black.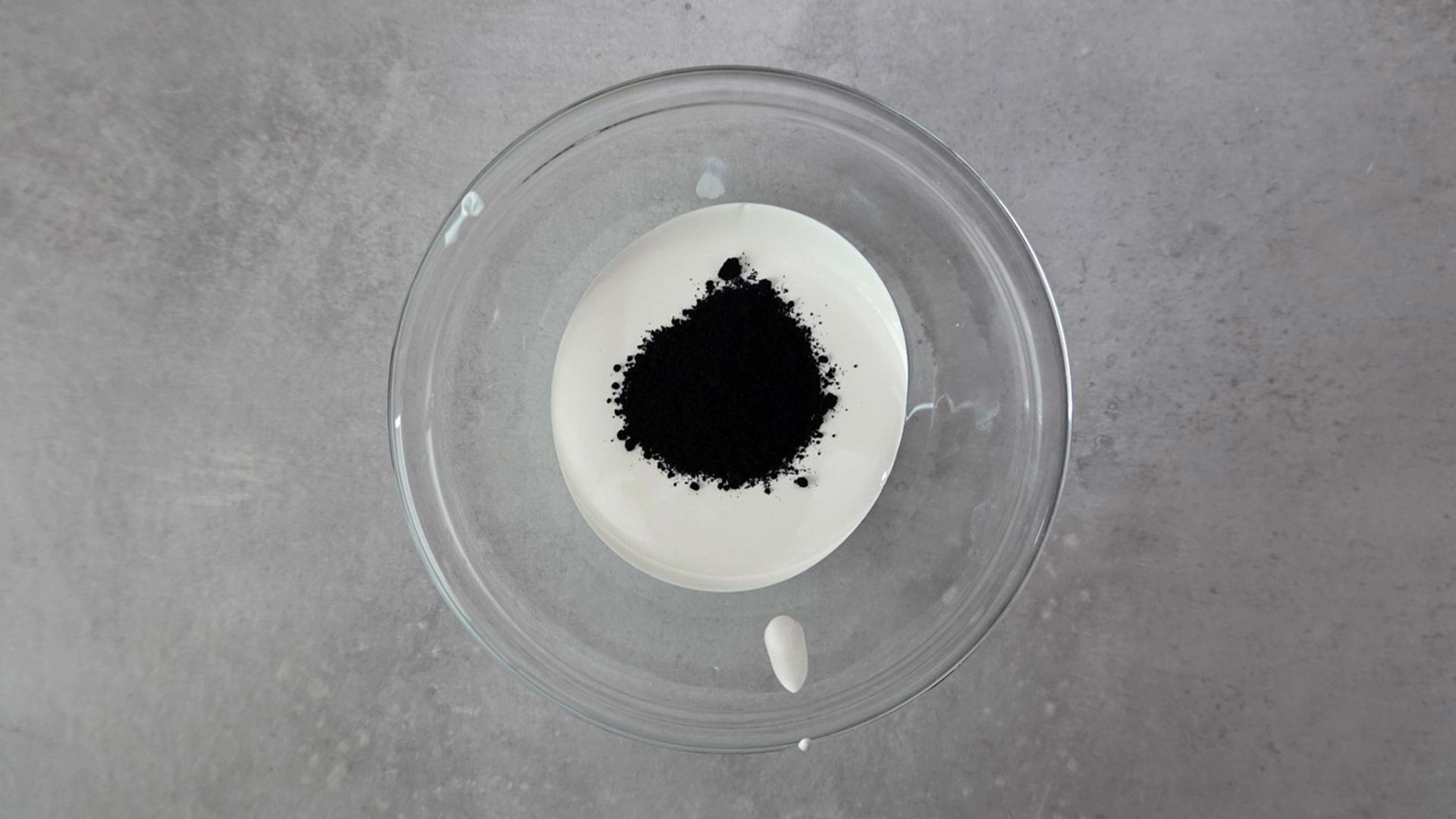 The colored chocolate is tempered a second time to 40 °C, then cooled down to 26-27 °C and reheated to 29 °C. The chocolate is then ready for further processing. Thus prepared, we put the black chocolate as a small "splash" (according to our logo) in the silicone mold and as soon as it is cooled, we fill it up with the white chocolate. After 5-8 seconds we turn the mold over. We knock out the excess chocolate again, leaving behind a thin layer of chocolate, a kind of hollow praline. While the layer is still soft, we add the puffed buckwheat and the caramelized paprika seeds and press them lightly. After a short cooling down, we fill the caramel halfway into the bar mold (see picture below) and press the wafer in so that no air bubbles appear. Before we close the bar, we sprinkle some more buckwheat and paprika seeds on the wafer. The bar is closed again with tempered chocolate. Once the bars are properly cooled, they can be easily removed from the mold.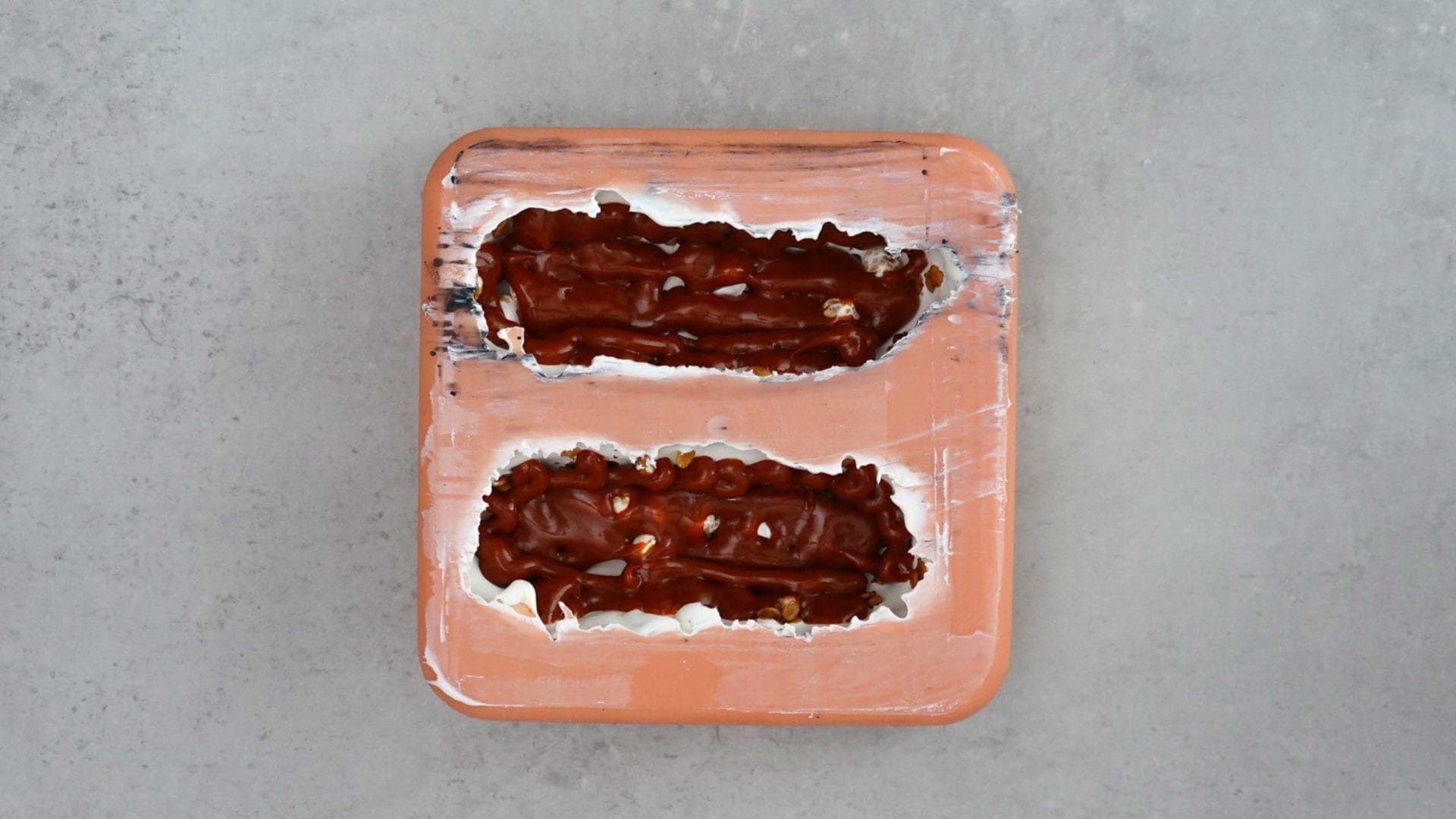 Cold umami dog
The slightly acidic and umami tasting caramel makes our bar light and fresh but just with more complex, deep flavors complemented by strong notes from the buckwheat and roasted peppers: simply irresistible. Unfortunately, the waffle doesn't stay quite as crispy as expected, it probably draws some moisture from the paprika caramel.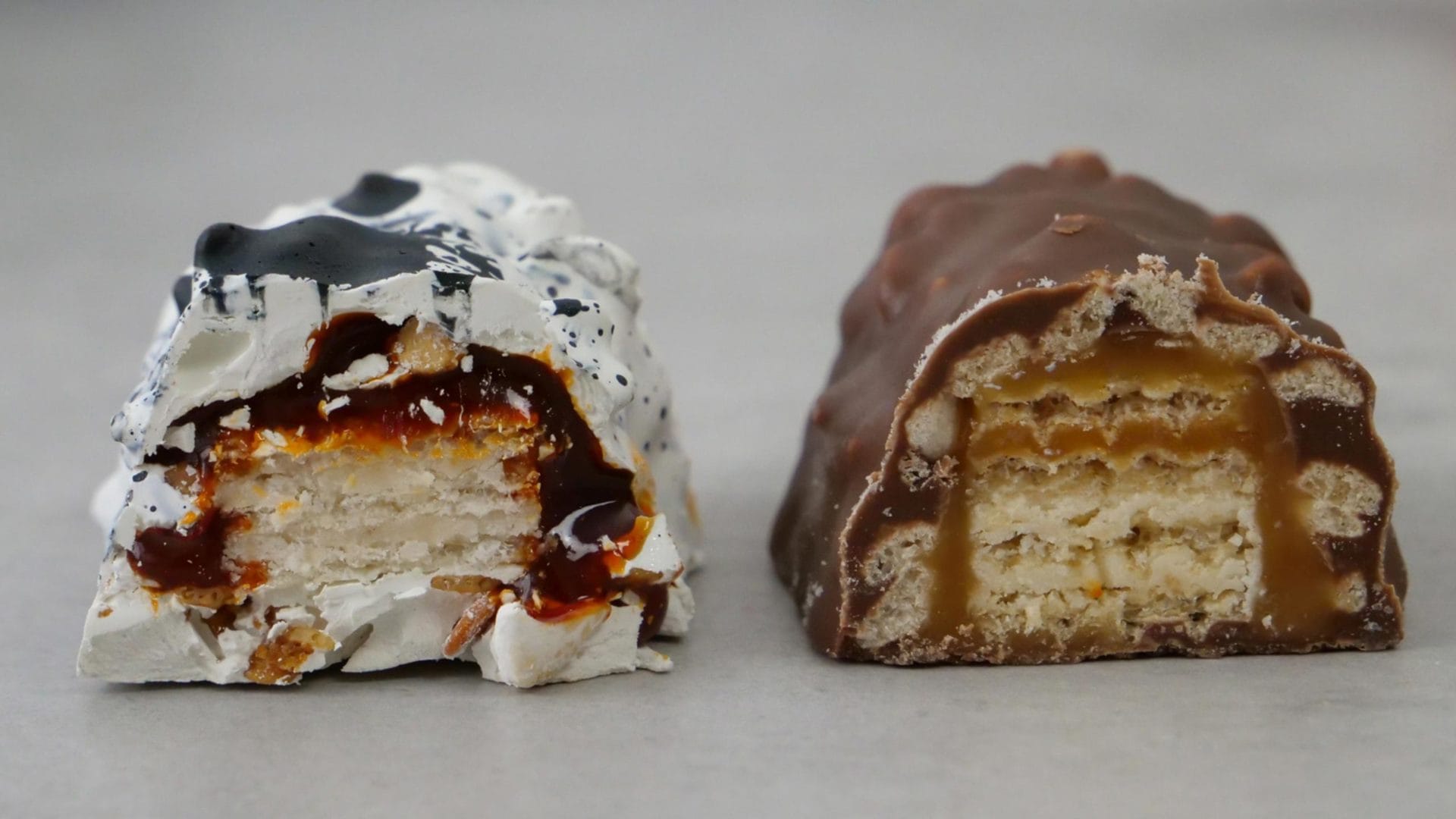 So even our "improvement" is still improvable but nevertheless a successful experiment. Our cold dog is pretty hot, as it becomes clear that the potential of chocolate bars is far from exhausted and the concept can be adapted to very different preferences.
Our homemade Cold Dog Bar is appropriately "Homemade" wrapped in butter wrapping paper or a beeswax Wildwax cloth to match our wild creation.