The art of packaging
What does art have to do with packaging? At first, one might think of the artist couple Christo and Jean Claude, who packaged objects such as the Reichstag. But we are also concerned with the packaged contents – in our case, food. To reflect on the connections between art and food, we visited Basel.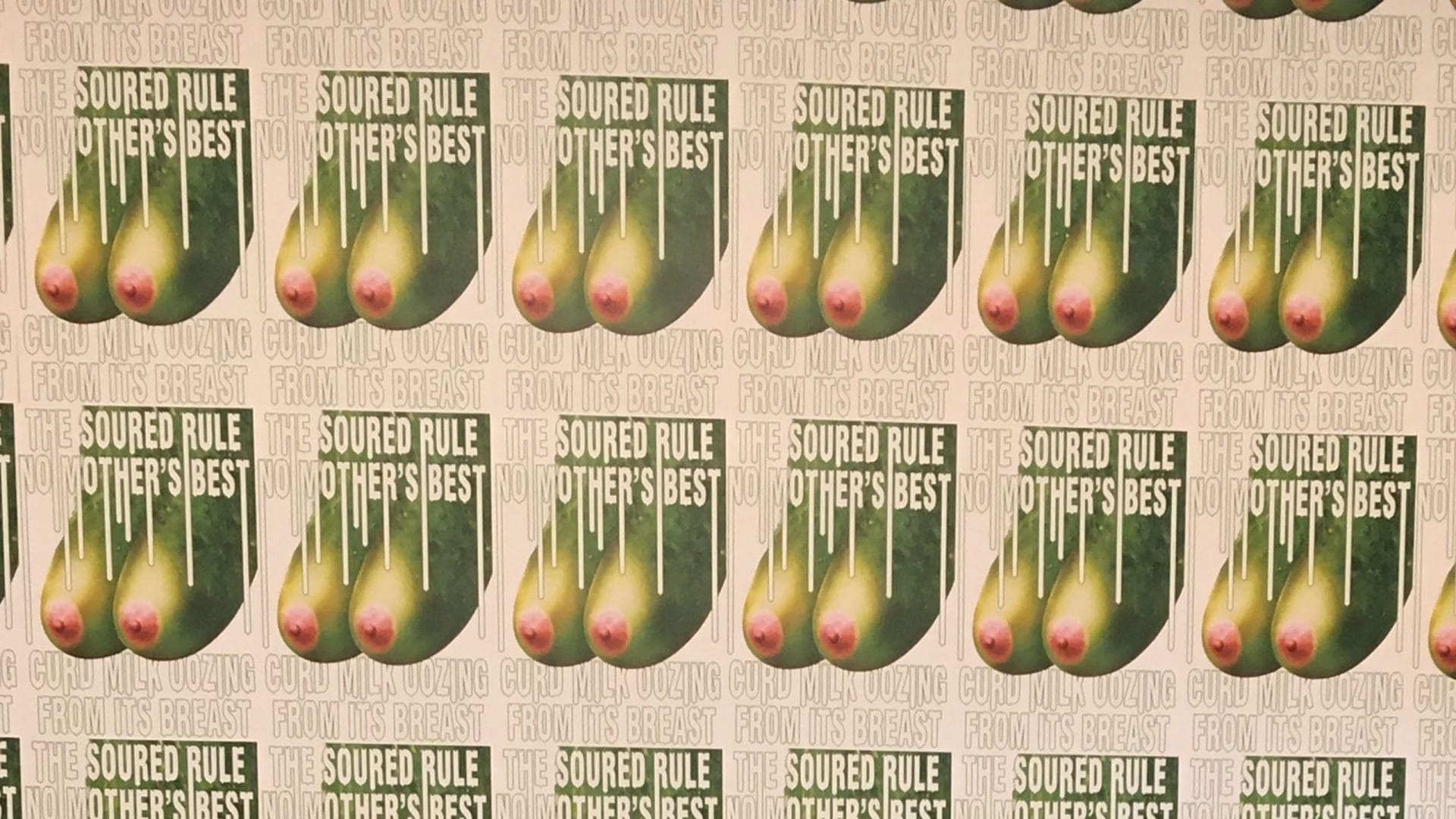 Museum Tinguely in Basel
The exhibition Amuse bouche at Museum Tinguely (curated by Annja Müller-Alsbach) brings together works for which artists have dealt theoretically with taste or have processed or packaged food in a very practical way.
Hardly anyone represents the connection between consumption and art better than Andy Warhol.
He worked as a commercial artist and packaging became the subject of his art. Warhol even managed to twist brand messages. Today, anyone who sees a can of Campbell's soup no longer just thinks of soup, but also of art and Andy Warhol. He discovered the surfaces of consumer products for his art and made his own brand out of it. As I said, however, we are also concerned with the content. Warhol may have eaten a lot of Campbell's soup himself but he was less concerned with the contents as part of his artistic practice. Daniel Spoerri is quite different. The established Eat Art with his trap paintings and also designed his own banquets, ran a restaurant and served artistic food. For some promotions, he also packaged them, or had them packaged, like his own line Restaurant Spoerri soups .
Elizabeth Willing uses packaged products for her installation for Pick-me-up (children) Ongoing since 2016. What looks like modern minimalist art is a participatory work that asks visitors to eat the chocolate. A special Advent calendar that combines tasteful with visual impressions.
Food can mean life or death
The power of packaging design leads Damien Hirst in The Last Supper demonstrates. For this series, he graphically translated Hippocrates' advice "Let your food be your medicine" and designed food packaging in the style of medicines. This seems threatening, and ultimately eating is always a matter of life and death.
Cildo Meireles used the brand power of food in threatening times of the military dictatorship in Brazil and placed political messages on Coke bottles in the style of the original labeling. Insertions into Ideological Circuits: Coca-Cola Project 1970. Subtly and hardly visible at first glance, he thereby circulates his critical attitude as a message in a bottle.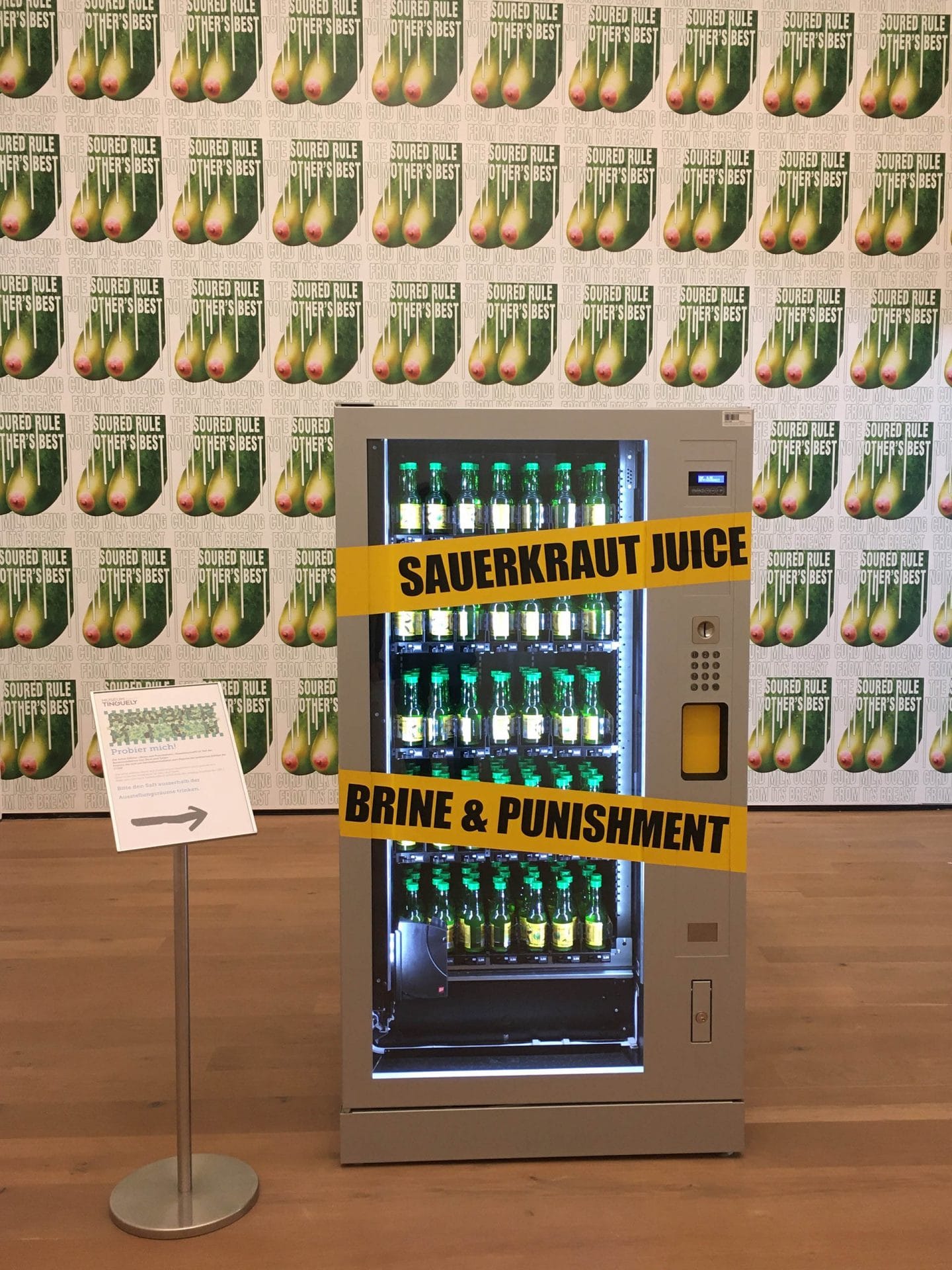 Bottles are political. This is also shown by the artist collective Slavs and Tatars with Brine and Punishment. Their vending machine offers sauerkraut juice. It's about Pickle Politics . Because political processes show parallels to fermentation: Depending on the environment, things but also people turn sour. They change themselves and their environment. It ferments, something is decomposed and broken down to give rise to something new.
Sufferhead
This bottle of beer is also new.
Emeka Ogboh has developed a beer, Sufferhead, and promoted it using common marketing tools. But Sufferhead is not just another beer on the market. Sufferhead thematizes home, strangers, integration and the coexistence of different cultures.
The ingredients emerge from the experiences of migrants. What are the tastes of home, which shape their new place of residence? Purity law, cool blondes? Ogboh uses the clichéd imagination of consumers as well as the clichéd representation and language of the advertising world and tackles complex issues with these superficial means.
The packaging is sometimes weightier than the content, and advertising can do more than you think. For us, this is an important perspective that encourages us to think about our own work.