Moi(n) Moi(n)!
Yes Moin too… What sounds familiar Nordic and sounds like Hamburg, home port so to speak, rather fits the "gateway to the world". This is also Hamburg, but Moin Moin or Moi Moi has nothing to do with our "pearl", but is a Nigerian dish. We have developed our Moi Moi bean pie as a snack on the hand on this basis.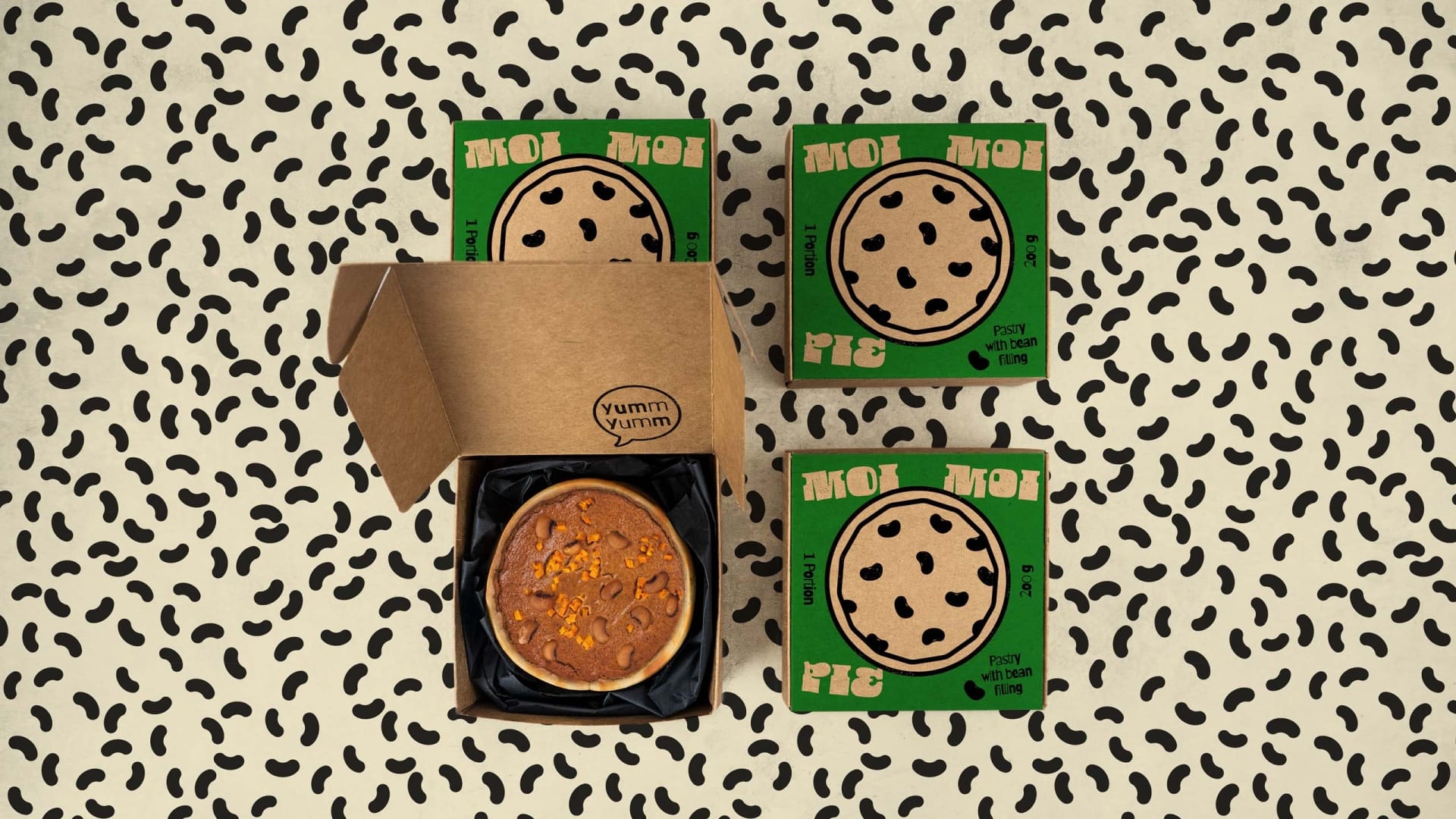 Moin Moin consists of black-eyed peas or black-eyed beans – yes that's right black-eyed peas, onions and vegetables and is eaten as a pudding or terrine for breakfast or as a snack. Varies the dish with egg, fish, corned beef or meat. So Moin Moin is a high-protein pate that, if you omit the dried crawfish often used, is vegan.
A contemporary snack
Images of it reminded us of breakfast Spam, but also of French terrines or pâtés. The traditional Nigerian dish obviously serves modern needs. High-quality protein from beans instead of meat as the basic mass, but can be combined with fish or meat, depending on preference. Thus, "Moi(n) Moi(n)" is also aimed at all those who want to live with less, but not necessarily without animal proteins – flexitarians.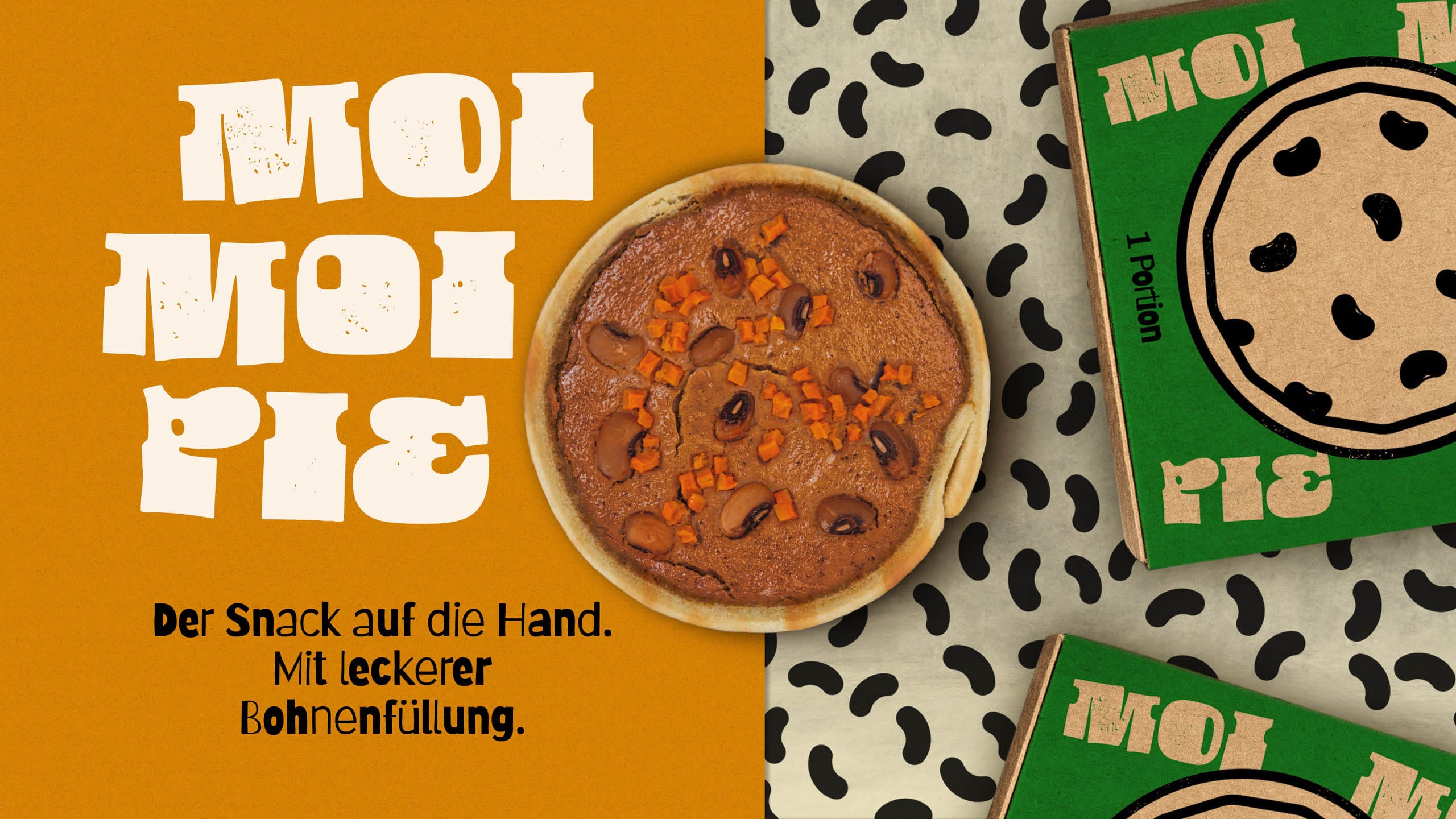 We try it completely without meat. We use the basic "Moi(n) Moi(n)" mixture as a filling for a vegetarian snack pie. French pies look nice, but they are meat-heavy and not very suitable as finger food. Handy British or Australian pies, on the other hand, are completely protected by a pastry shell and can be enjoyed warm or cold out of hand. We combine these considerations, turning traditional recipes into a contemporary snack.
From the bean to the Moi Moi bean pie
For this we make a bean pie from black-eyed peas soaked in water, smoked paprika, pepper, canola oil, tomato paste, onions, salt, egg white, mustard powder and cumin. We added the egg whites to get a solid mass, but it should work without animal proteins.
All these ingredients we mix finely in the kitchen blender and season the mixture with salt and pepper. For the dough we use butter, flour and water. We put the dough in the refrigerator for 30 minutes. Then roll it out to a thickness of 5 mm and line baking rings with a diameter of 10 cm and a height of 5 cm with the dough, which is then filled with the bean mixture. Now you can also add pre-cooked vegetables. If this is done with a lot of care and craftsmanship, you will get beautiful cut surfaces when slicing, as is common with pies. We also work with vegetables, but our implementation is a little simpler. We leave out the top layer of dough, because our mass is firm enough and does not need extra protection. So our Moin Moin Pie also has something of a quiche.
Bake the pies in the oven on the middle shelf at 150 degrees for 1 hour and 40 minutes. Then we let them cool in the metal rings.
TK snacking potential – not only for food service
Our first Kitchen prototype combined with its appealing pack design suggests its potential as a snack for the food service sector. Thus, it could be easily and quickly sold on the street from the freezer. But we're just as enthusiastic about frozen snacks for the home – and not just since COVID brought many people into the home office and back to the stove at home. Our Cong You Bing concept is also very popular as a home frozen snack. So let's wait and see where the great journey leads for this product. Interested parties from the business world pay attention!
Packaging design agency meets food lab
Food Lab? So what does a food packaging design agency have to do with the food lab? We want to deal with the core of the matter before designing the surface – the packaging. Only those who understand a food product can translate its taste into suitable packaging design. That's why we have creative minds working with food in the kitchen long before it comes to packaging.