The aroma craftswoman
Christine Brugger grew up on a Demeter fruit farm on Lake Constance. Her path led her to sensory science in the international flavor industry and finally back to her parents' farm. There, she not only harvests apples, but creates artisanal products that incorporate her knowledge of flavors and sensory science. During a visit to her farm on Lake Constance, we discussed how craftsmanship meets knowledge about aromas and what Christine Brugger expects from packaging.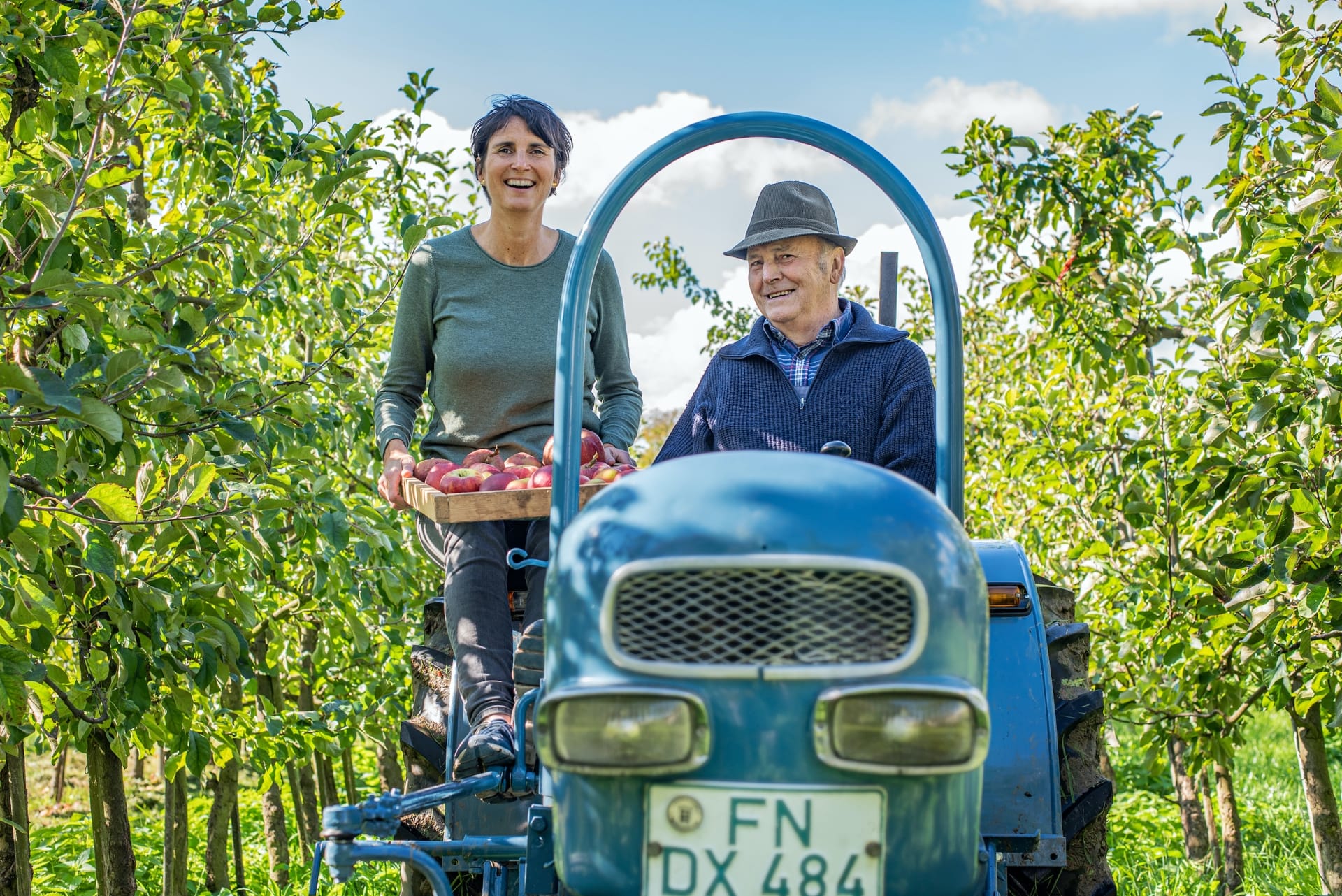 You now make liquor and gin on your parents' farm, among other projects. But you first left the home farm to get involved with flavors and fragrances on a larger scale. Can you briefly outline your path for us?
My career has been shaped by my parents' farm. There were 30 varieties of apples there, which piqued and influenced my curiosity about flavors and sensory characteristics at an early age. At the same time, chemical reactions excited me at school and I wanted to know what was behind them. I was able to combine this perfectly in a study of ecotrophology. After that, I got an internship at Nestlé and worked there on Umami – that was 20 years ago.
At the time, it was about training and preparing panels to find alternatives to glutamate. Part of the research was to examine possible cross-cultural differences. Specifically, it was asked if there were other thresholds in Europe and Asia regarding glutamate perception. People in Singapore were thought to be less sensitive to it, since higher amounts of glutamate are ingested there anyway. But this was not the case.
Therefore, the same approaches could be used to replace glutamate for both culture regions. (More about the pros and cons of glutamate can be found here )
The language of flavors
After that, I joined Givaudan (the world's largest manufacturer of fragrances and flavors), to create a unified language of flavors that would facilitate exchanges with customers from around the world. Because culturally there are very different associations with aromas. This became a kind of manual of fragrance language: 'Sense it'. This defines, for example, what exactly green-fruity describes. This means the smell of a freshly opened green banana peel.
What brought you back to your parents' farm and how does the knowledge from sensory science influence your work with flavors today?
I wanted to get back to crafting but also innovating. Here on the farm my experiences and needs come together. Now I can design and manufacture products that meet my ideals. I do that with heart and soul and without compromise. At the same time, the structures from the sensory work are still important for me today and continue to shape my work.
This results in unique things like Ginn and Ginnie , which deliberately play with the perception of flavors/smells and tastes.
That's what you describe on your website:
Ginnie is aimed at nose people: Floral-spicy by cardamom, lavender and jasmine, Ginnie is already very present over the 1st nose, before the palate clove, coriander and angelica root inspire with a long-lasting sensory perception.

Ginn is designed for the perception of the palate people, – the flavors unfold mainly in the mouth. Tart, woody-resinous accents and citrus notes dominate. Besides the typical juniper with orange, bay leaf and rosemary with a slight peppery tingle.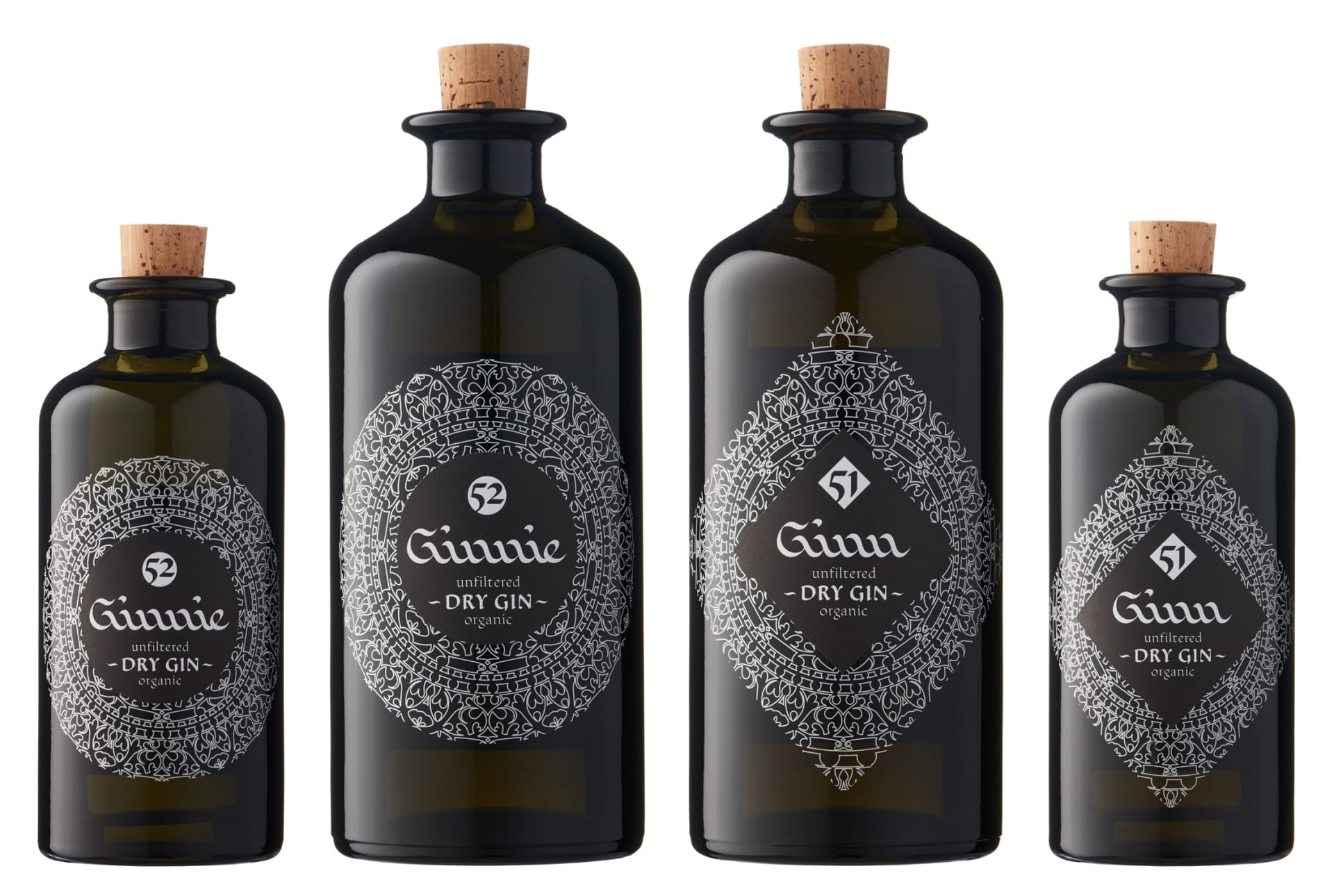 Your essences are high quality natural extracts dissolved in alcohol that you make yourself. They add a special touch to dishes or drinks. With this you build a bridge between your knowledge from the industry – how flavors can be put together or combined – and kitchens and bars of professionals but also interested laymen. How are your products received by customers? You are quite demanding, aren't you?
As for the preparation, the products are very sophisticated and elaborate, but the application is quite simple, even for laymen, thanks to the recipe card that I have created for each essence. I thus pass on my expertise and a special product. Those who wish can experiment on their own on the basis of this. In any case, the essences give a special twist to everyday cuisine as well as creations of professionals.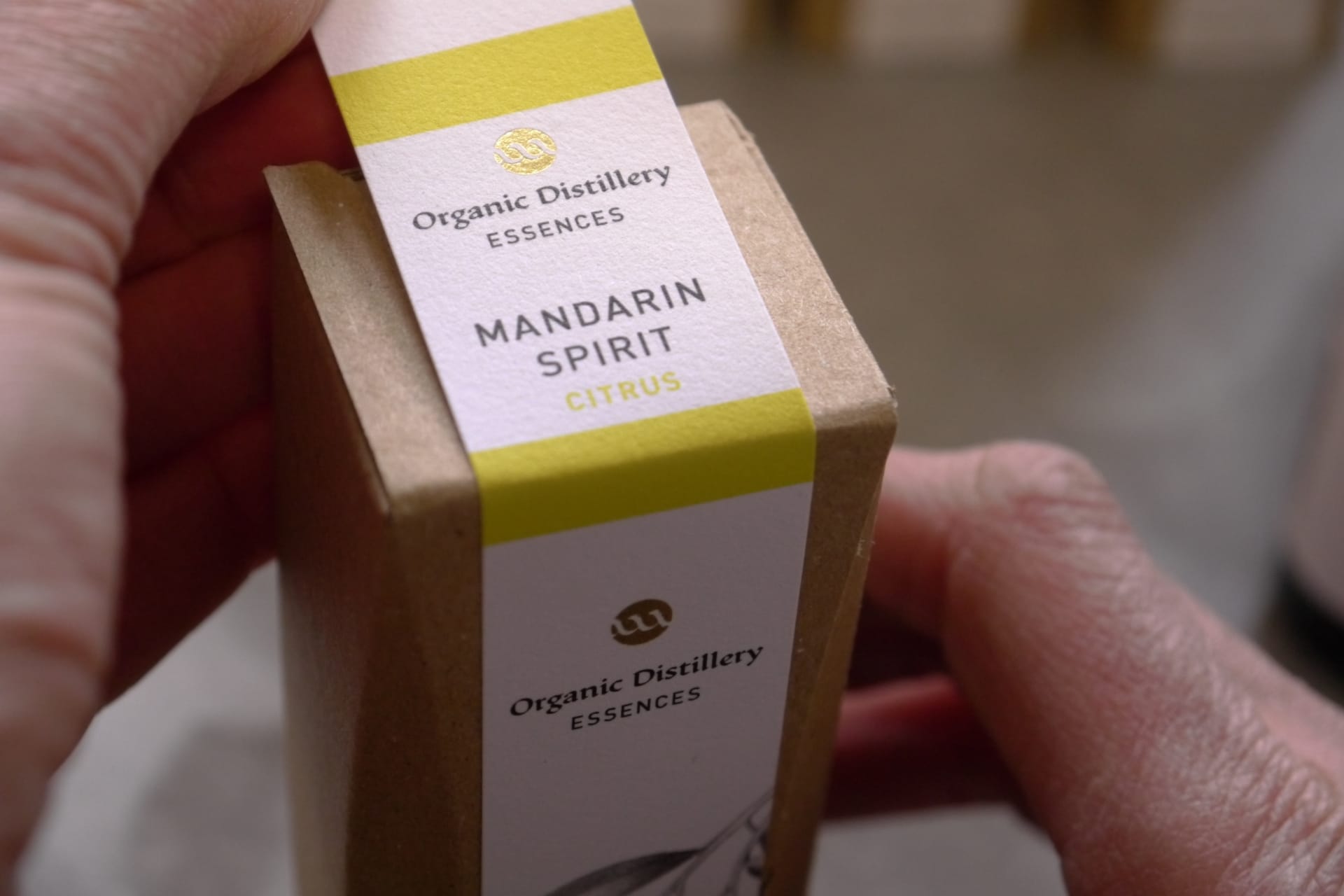 Packaging with taste
Packaging design is an important topic for you – as it is for us. How does the packaging convey something about the content?
The individual packaging of the essences is made of recycled paper, more precisely F-flute cardboard, stabilized by the specially developed "lenses", the laterally indented edges. In addition, this gives the bottle hold and gives the simple cardboard something special. I did that with Klingele from Remshalden . It's not a "loud" product, it doesn't scream, it's understated but thoughtful and coherent. But you have to get involved to discover it.
Something like this can only be created if you don't ask the market beforehand, but consistently follow your own ideas. For me, haptics are also very important, basically all sensory impressions. The pipette of the essences is made with rubber, the labels are made of cotton. This is more sustainable and haptically different. I don't orient myself to the market, but to my own feelings and requirements as to whether it makes sense for me. The design of the labels came about because it was clear to me that the plants were the focus, not a system based solely on colors or numbers. They are drawings of a gardener who has a special eye for plants and is also an artist. The packaging is created with the same care as the products and I think you can tell.
The multisensory of the apple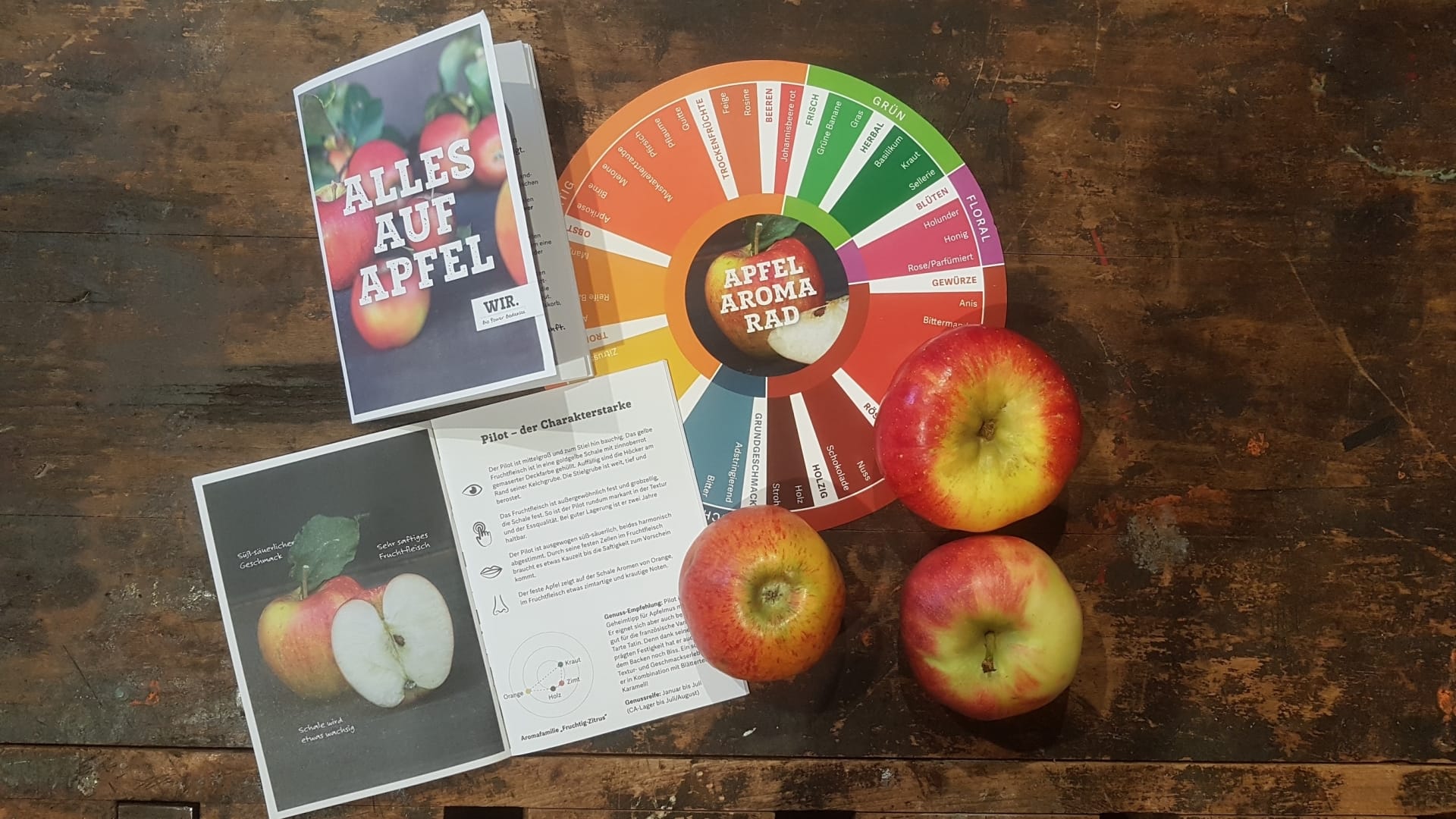 Finally, we look again at the food that started it all – the apple. Christine has worked extensively on apple sensory science professionally, creating an apple flavor wheel and writing a book on apple tasting.
An apple not only smells and tastes (green, grassy, banana, pear or …) , it cracks loudly or quietly and has interesting textures due to pulp or skin and peculiarities such as russeting, which can lead to more flavor, sweetness and texture. But we also taste nostalgia, memories and longings, what's in it?
Nostalgia is part of the taste. Some old varieties sell very well, although they are not necessarily outstanding in terms of taste. Often new varieties are better and are rated higher in sensory blind tests, but many customers also buy a story and love old varieties not least for that reason.
Thank you very much!
Stories are real flavor enhancers – at least when there is something to them, as in Christine Brugger's case. Here you have the opportunity to check it out for yourself.