Soul food from the refrigerated shelf
Sometimes we just want to reach into the refrigerated section and enjoy a snack that tastes very good, is not unhealthy, at the same time gives soul food feelings and opens new worlds in terms of taste. We do this with a tapioca coconut pudding with dulce de leche and plantain crunch.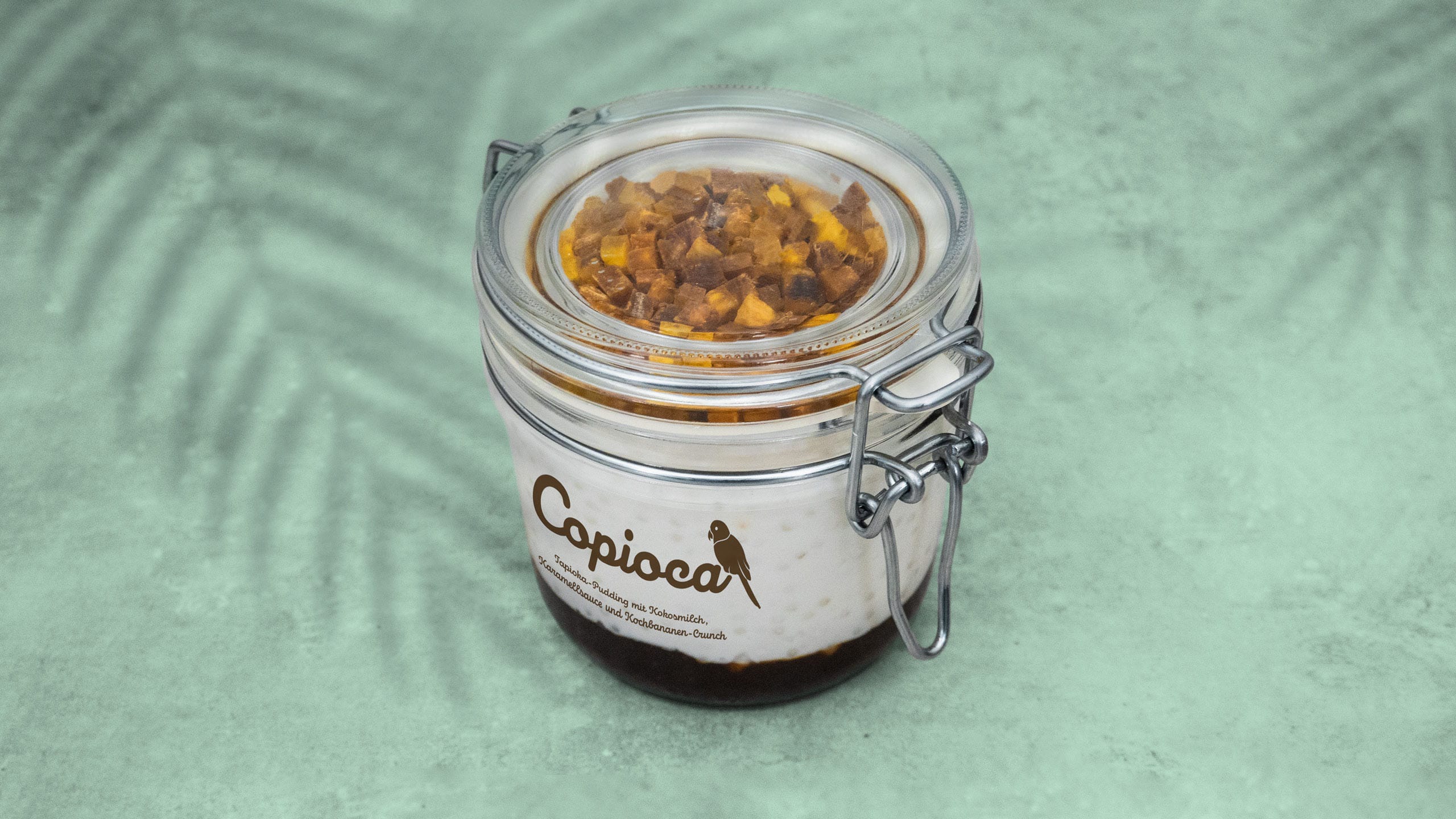 Something between "Muttis Milchreis" and hip bowl – between home and wanderlust. For this we came across cassava, also known as cassava or yuca. The root of this starchy plant is processed into small starch balls and sold as tapioca. Cassava is an important staple food for about one billion people. Tapioca is very common in West Africa, Southeast Asia and South America. In our country, tapioca has become a little better known as an ingredient in bubble tea.
Power and culinary
But we don't want to launch a new trendy drink, we want to combine worlds. For this we make a coconut pudding or coconut tapioca "rice pudding" (Brazil/Nigeria) with dulce de leche (Latin America) and plantain crisp (Africa, South America, Asia). So this is how several worlds connect: South America, West Africa and Europe. What for us today refers to the culinary has a sad prehistory. Cassava originated in South and Central America, where it was used by indigenous peoples, and became widespread during the colonial period. It came to Africa and later to Asia because of the slave trade. Not least because of advantageous properties: cassava grows even on less fertile land and the cassava flour is durable at tropical temperatures.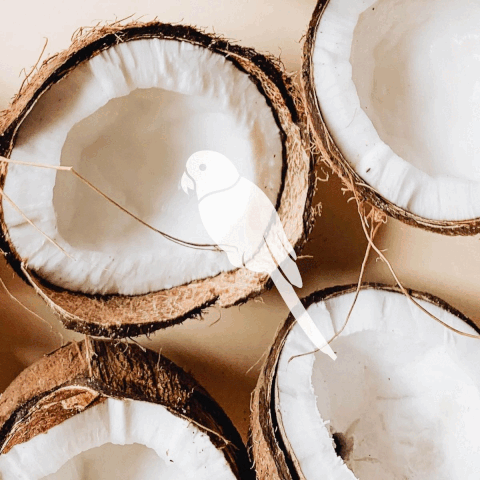 Pearls for pudding and porridge
Tapioca comes in different sizes, we use large and small tapioca pearls. To add some sweetness to the pudding – inspired by Mingau de Tapioca, a Nigerian dish with a Brazilian name – we use agave syrup. Spices such as cloves, bay leaf, nutmeg and salt give the pudding a slightly savory flavor.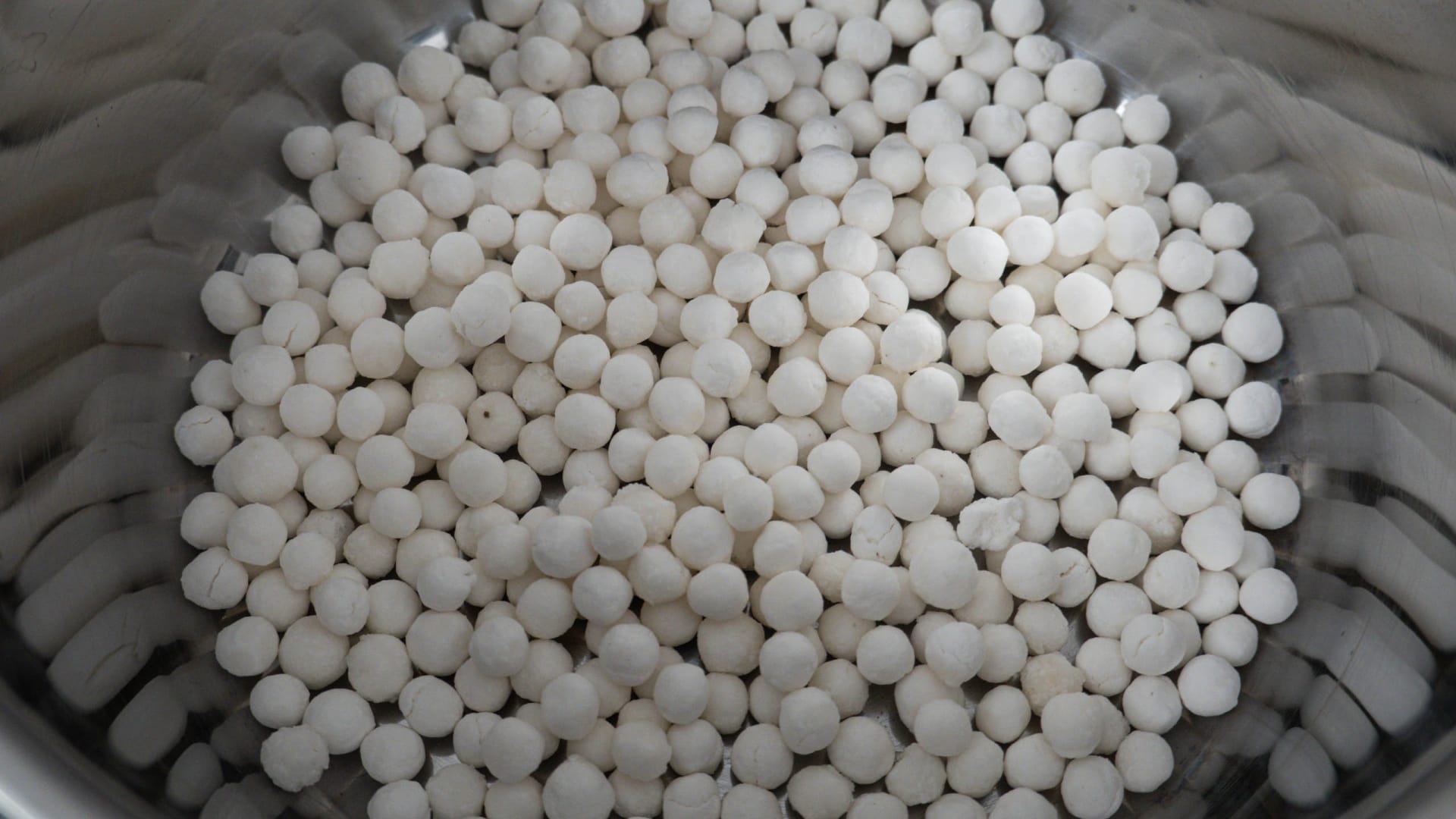 We soak the tapioca pearls in coconut milk and water for 1.5 hours. Then we heat the milk including the tapioca pearls, add cloves, bay leaf and salt and cook the pudding until creamy. Let the pudding cool on a tray and then thin it with a little coconut milk to get a creamy consistency – not too runny not too solid.
La Dulce Vita
For the vegan dulce de leche, we put coconut milk, coconut blossom sugar and salt in a pot and boil the mixture for 20 minutes to get a thick consistency. We let the dulce de leche cool in the pot and cover it with cling film.
Crisp lid
For the plantain crunch, we peel the bananas and cut them into small cubes (2-5 mm). We mix the cubes with coconut oil. Then we spread the oiled cubes on a baking tray lined with baking paper and bake them at 175 degrees for about 15 minutes until golden brown. We degrease the crunch on kitchen paper and then put it in the lid of the ironing jars. We seal the lid with plastic wrap, which can be replaced with a plastic-free alternative. We fill the bottom of the glasses with our vegan Dulce de Leche and arrange our coconut pudding on top.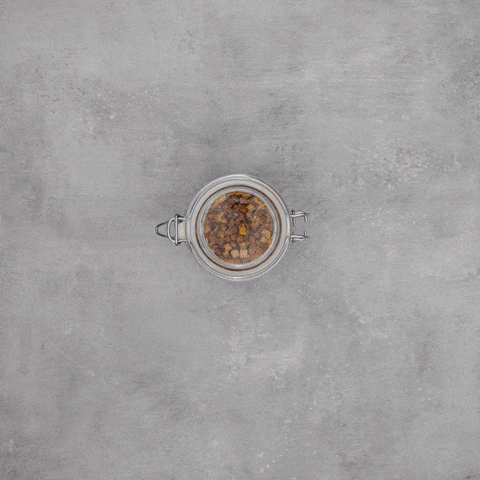 The result is a snack that combines feelings of home with the wide world – soul food for all those who suffer from wanderlust. Not yet in the supermarket refrigerator shelf around the corner, but at least to be found in the refrigerator of our Food Lab.
Packaging design agency meets food lab
Food Lab? What does a packaging design agency have to do with the food laboratory? We want to deal with the core of the matter before we design the surface – that is, the packaging. Only those who understand a food product can translate its taste into suitable packaging design. That's why we have creative minds working on food in the kitchen long before it comes to packaging design.