Plastic from
Chicory waste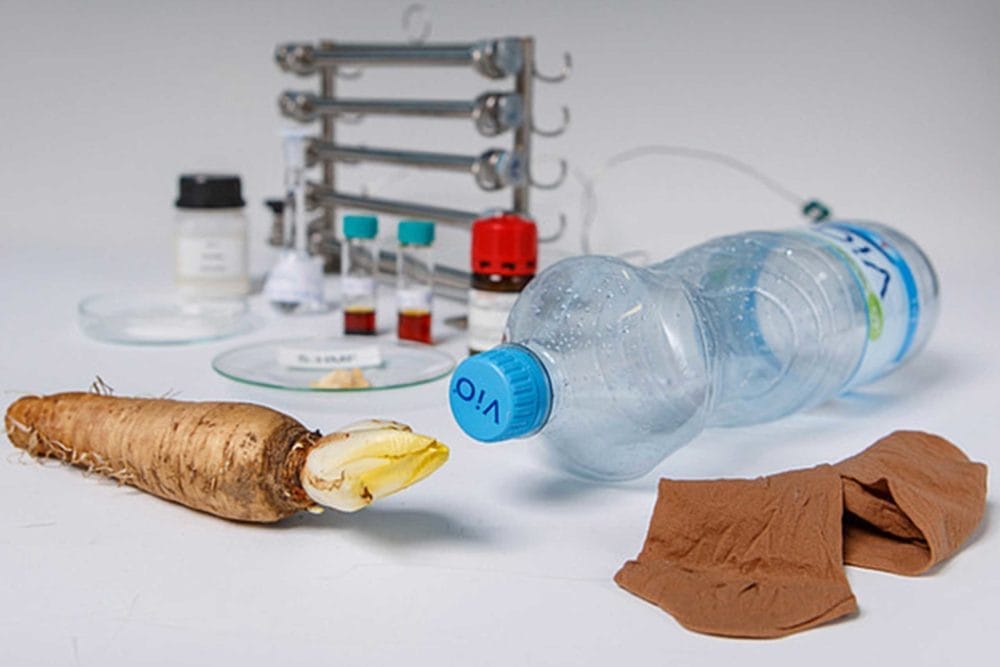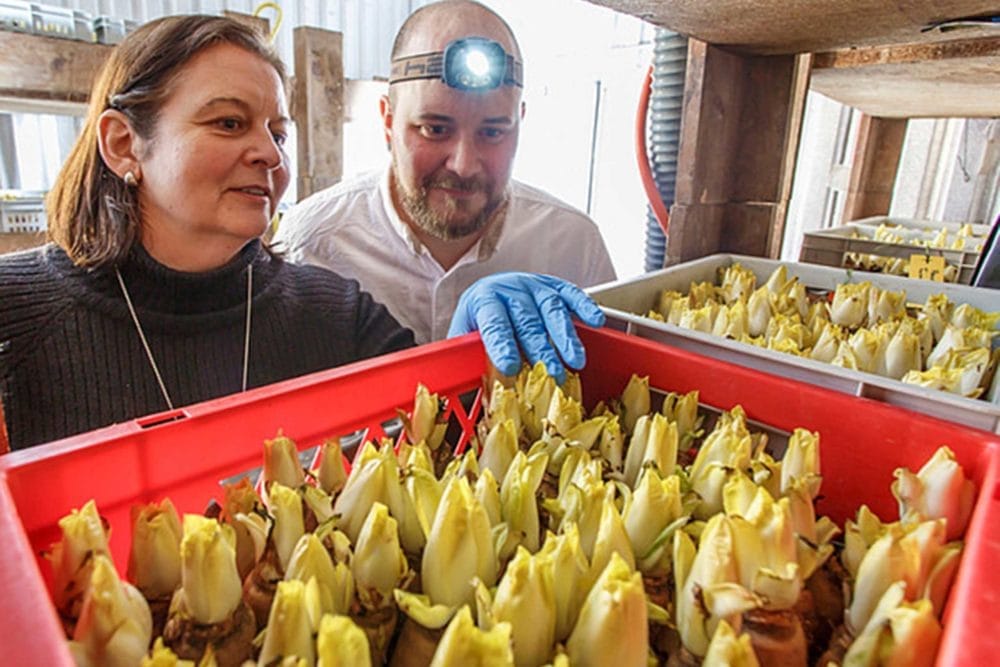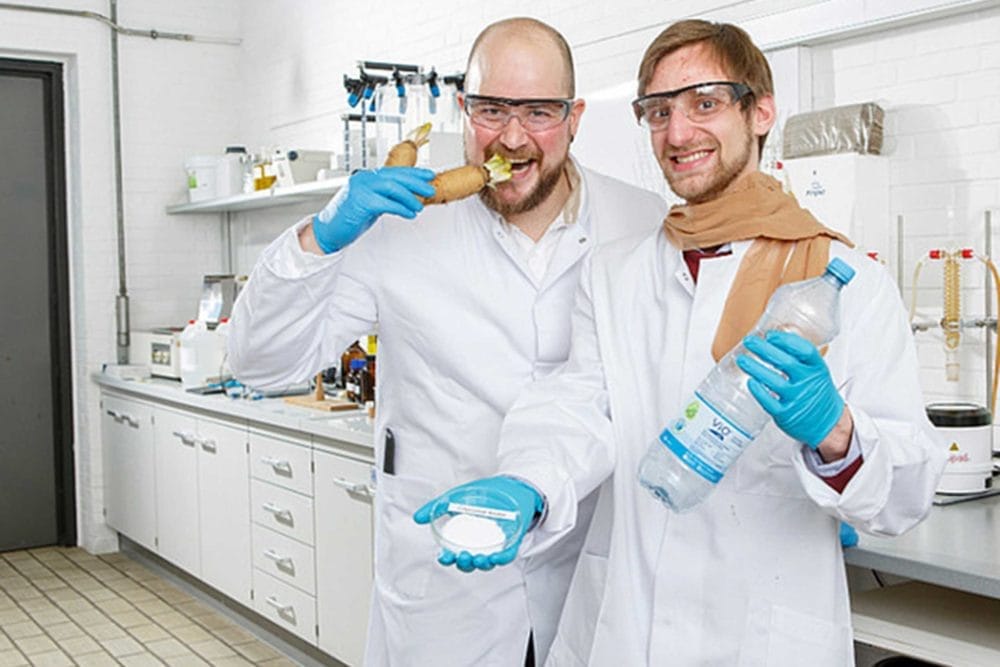 Chicory plastic
Chicory is known as a salad, not so much as a raw material for plastics. The root of the plant usually ends up in the composting plant. Only a fraction is used to produce biogas from it. Researchers at the University of Hohenheim have discovered the chicory root as a resource for obtaining hydroxymethylfurfural (HMF), one of the basic substances for nylon, polyester or perlon. The platform chemical is considered to be one of the twelve most important basic chemicals in the plastics industry, which was previously derived from petroleum. This makes chicory interesting not only as a salad, but also serves as a perfect raw material for tomorrow's plastics industry.
#positivechange #workforabetterworld #eco #biobased #wastematerial #circulardesign #environmental awareness #savetheearth
Product Name: Plastic bottles from chicory waste
Manufacturer: University of Hohenheim
Project status: Concept // Prototype // Ready for market // Ready for series production
Source: Peters, Sascha; Drewes, Diana: Materials in Progress. Innovations for Designers and Architects, Basel 2019, p. 45.
Image source: University of Hohenheim
Start your project inquiry directly via e-mail or phone.