Compostable paper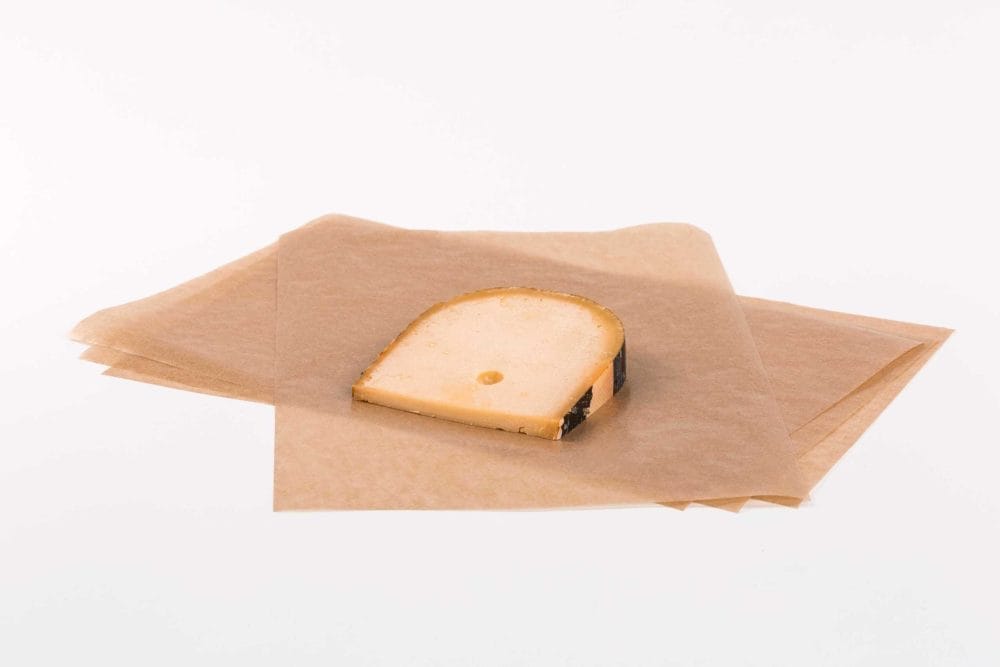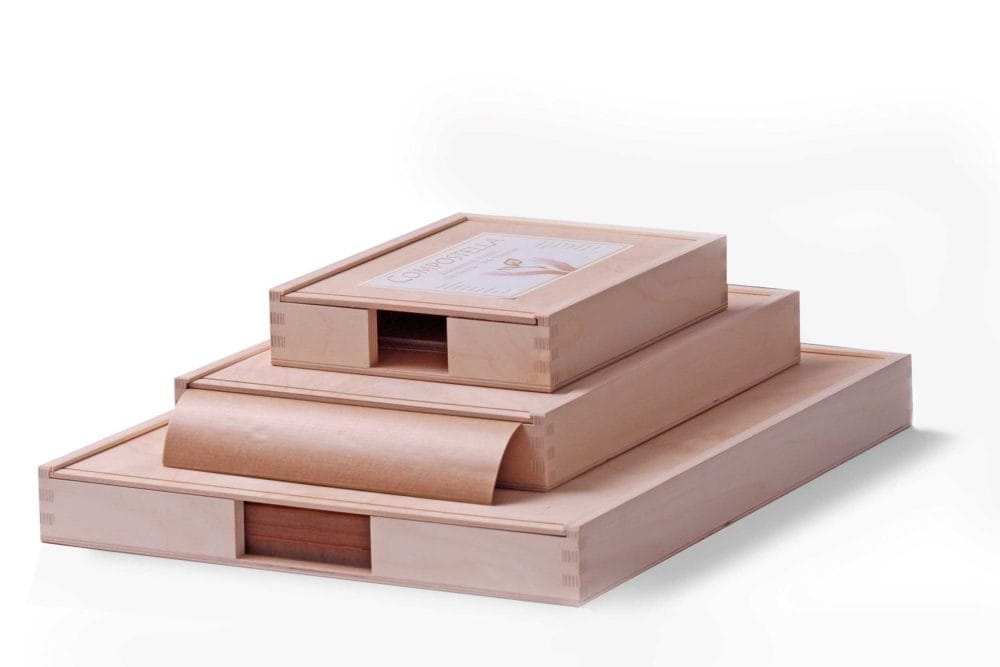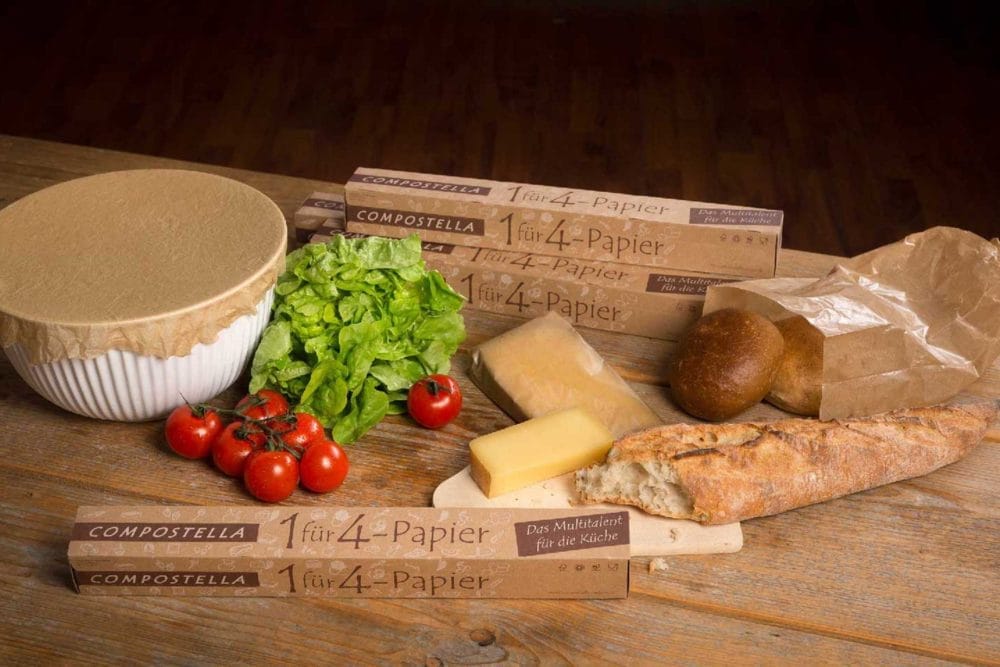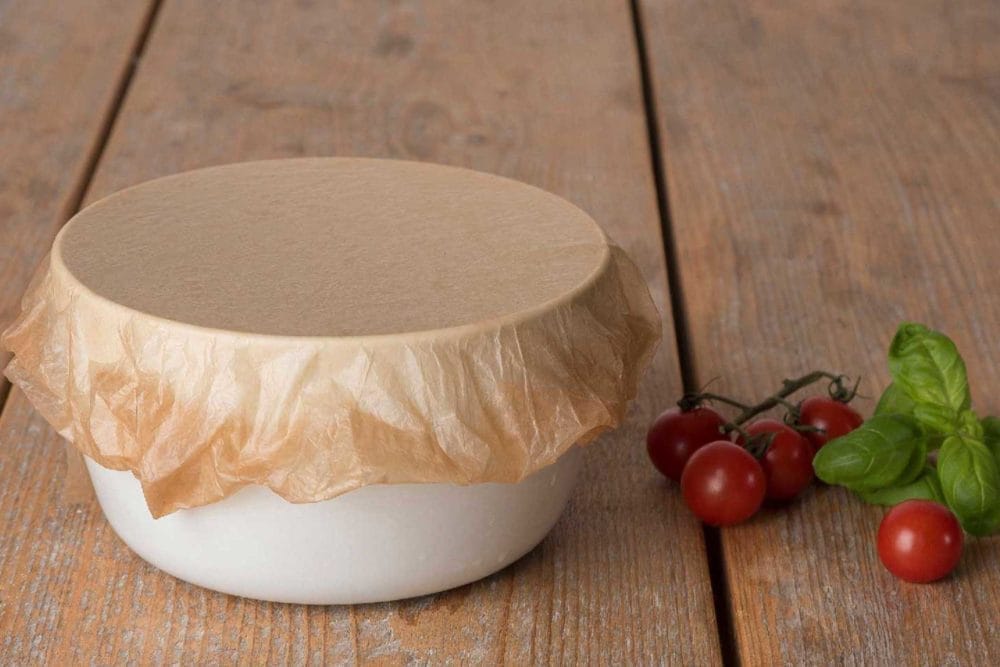 Compostella natural paper
Compostella natural paper is an extremely pure special paper that can be used as an alternative for cling film, aluminum foil, baking paper and wrapping film.
The 100% compostable natural paper is made solely from water, cellulose and sugar. Only passing through a mechanical manufacturing process, the paper – without coating, varnishing or impregnation – has greaseproofing and heat resistance up to 220 °C. When moistened, the Compostella natural paper can be fixed over the edge of a bowl, avoiding the use of cling film. It is also ideal for storing all foodstuffs as plastic-free wrapping paper (at home as well as at the butcher's or cheesemonger's). The paper can be purchased under "Compostella 1 for 4 paper" in organic shops, on standard household rolls or in the form of paper bags.
#specialmaterial #reuse #environmentally conscious #bethechange #environment #sustainabledesign #plasticfree #1for4paper
Product name: 1 for 4 paper
Manufacturer: Compostella
Project status: Concept // Prototype // Ready for market // Ready for series production
Source: Compostella
Image source: Compostella
Start your project inquiry directly via e-mail or phone.