Less material consumption due to optimized adhesive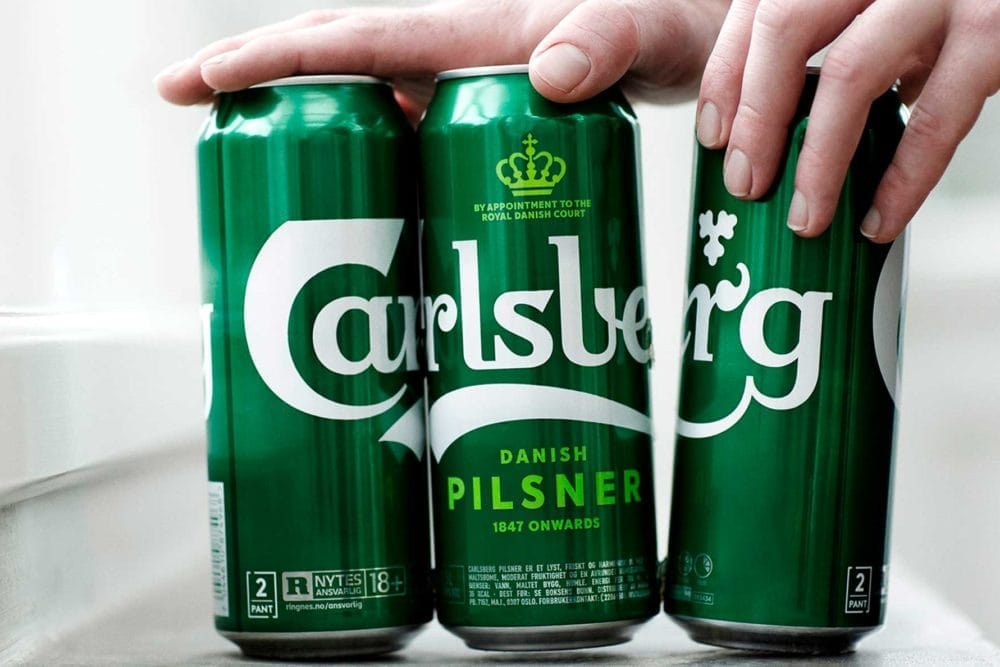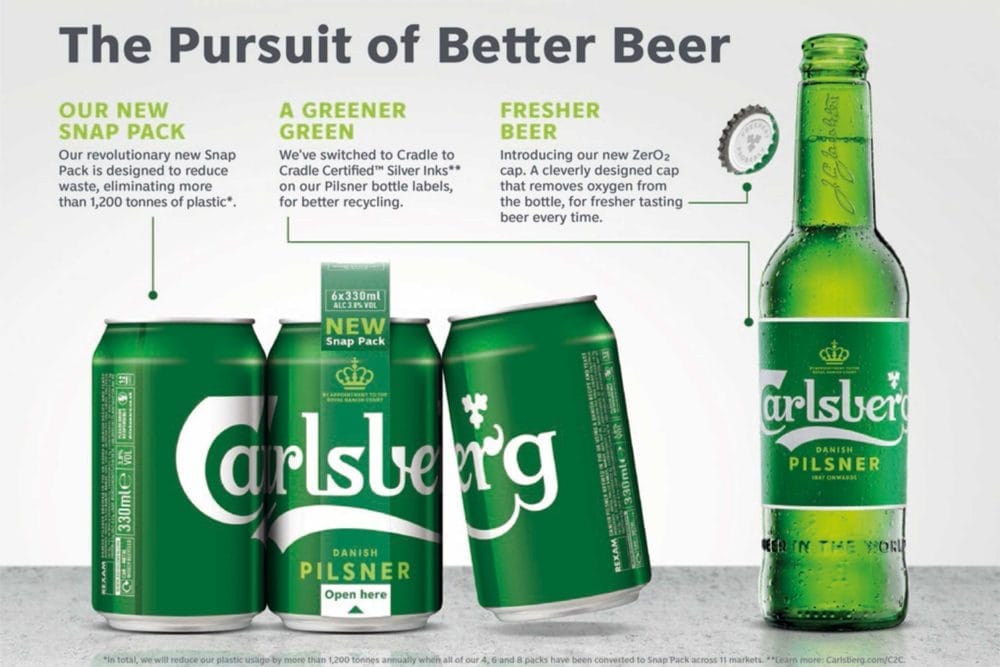 Snap Pack – Nature Multipack
The "Snap Pack" packaging solution introduced by the Carlsberg Group as part of its "Together Towards ZERO" sustainability program is a glued-together can multipack that requires no secondary packaging. With the aim of reducing the Group's global plastics consumption by 1,200 metric tons per year, a specially developed adhesive was developed that has the appropriate strength to last from the point of production to the end user. Small dots of glue on the can rims should create a simple and more environmentally friendly alternative by using less plastic, thus contributing to a reduction in CO2 emissions and fossil fuel use. The snap-pack solution is targeted for the three, four as well as six and eight packs and is expected to be rolled out in 11 markets in a timely manner. The aforementioned Together Towards ZERO program focuses on four key goals by 2030, in addition to greener packaging: ZERO carbon dioxide emissions, ZERO water waste, ZERO irresponsible drinking, and a ZERO accident culture at all breweries.
#designforthefuture #positivechange #workforabetterworld #materialdevelopment #innovative #carlsberg
Product Name: Snap Pack – Nature Multipack
Manufacturer: Carlsberg Group // KHS Group
Project status: Concept // Prototype // Ready for market // Ready for series production
Source: Carlsberg Group
Image source: Carlsberg Group
Start your project inquiry directly via e-mail or phone.