EPS fish boxes made from chemically recycled plastic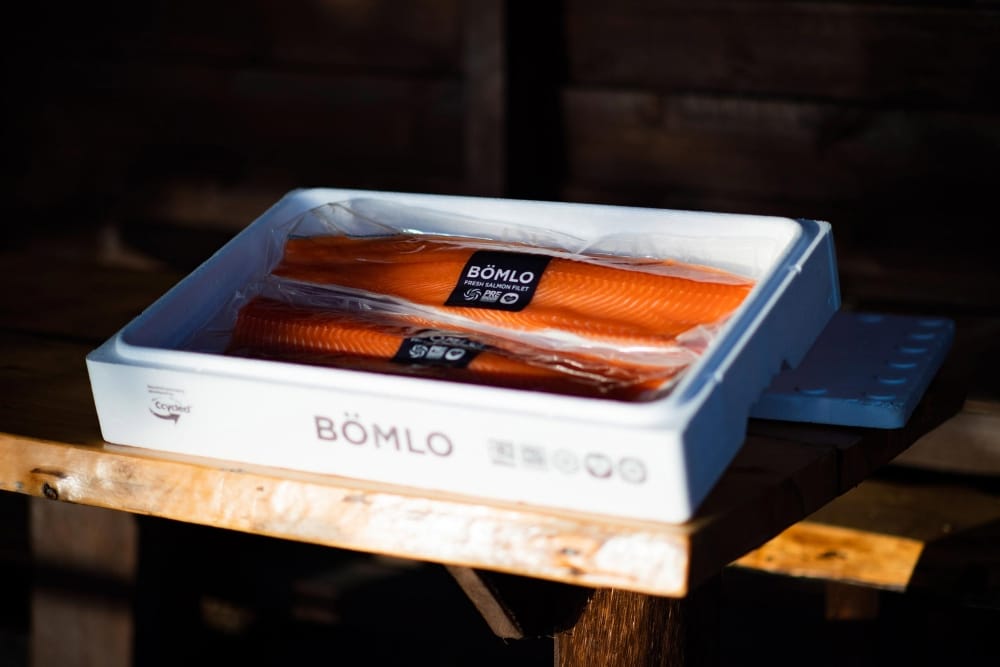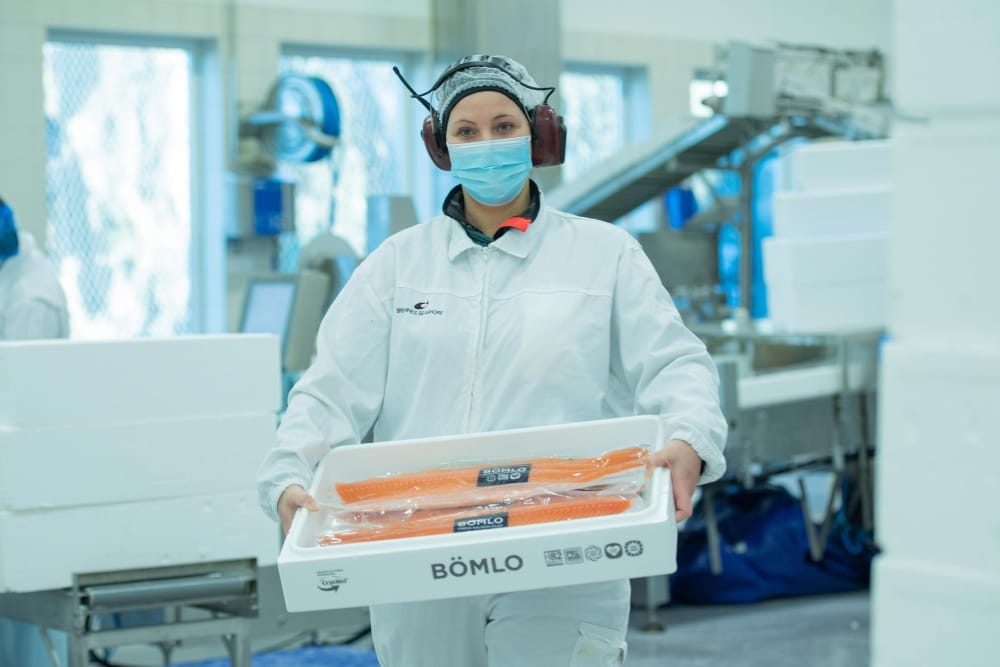 Fresh salmon packed in Styropor® Ccycled™: launch of the world's first EPS fish boxes based on chemically recycled plastics in Norway
Fish boxes made of expandable polystyrene (EPS) – also known as Styropor® – are an important packaging product that optimally protect the product during transport and ensure the cold chain. With its Styropor® Ccycled™ material, BASF provides the basic material for a more sustainable alternative to conventional boxes made purely from virgin plastic. In production, fossil raw materials are replaced by so-called pyrolysis oil. BASF obtains this oil from technology partners who use a thermochemical process called pyrolysis to convert plastic waste into secondary raw materials. This waste would otherwise be recycled for energy or landfilled.
The three companies involved are demonstrating the application of the innovative material in the joint project: BASF is supplying the raw material for EPS production, VARTDAL PLAST is processing the granules into fish fillet boxes, and Bremnes Seashore is using the packaging to transport quality salmon under the BÖMLO® brand from Christmas 2021. The boxes have virgin quality and are approved for food contact.
Fish boxes made of Ccycled™ material are identical to conventional boxes made of expandable polystyrene. Due to its manufacturing process, Styropor® Ccycled™ has the same properties as conventional Styropor®. This preserves the special properties of the packaging such as thermal insulation performance, compressive strength, buckling rigidity and stacking stability, which are essential for cooling and protecting the transported fish. Using a certified life cycle assessment to evaluate environmental performance, it was determined that the production of Styropor® Ccycled™ saves at least 50 percent CO2 compared to conventional Styropor®. Moreover, the fish boxes are recyclable in the sense of circular economy and are collected, pressed, crushed and recycled on a large scale by VARTDAL PLAST. The shredded boxes serve as feedstock for the production of recycled polystyrene, which can be processed into various products such as insulation boards.
#thermopackaging #foodpackaging #materialdevelopment #wastebased
Product name: Styropor® Ccycled™
Manufacturer: BASF , VARTDAL PLAST
Project status: Concept // Prototype // Ready for market // Ready for series production
Source: BASF
Image source: BASF
Start your project inquiry directly via e-mail or phone.