Corn material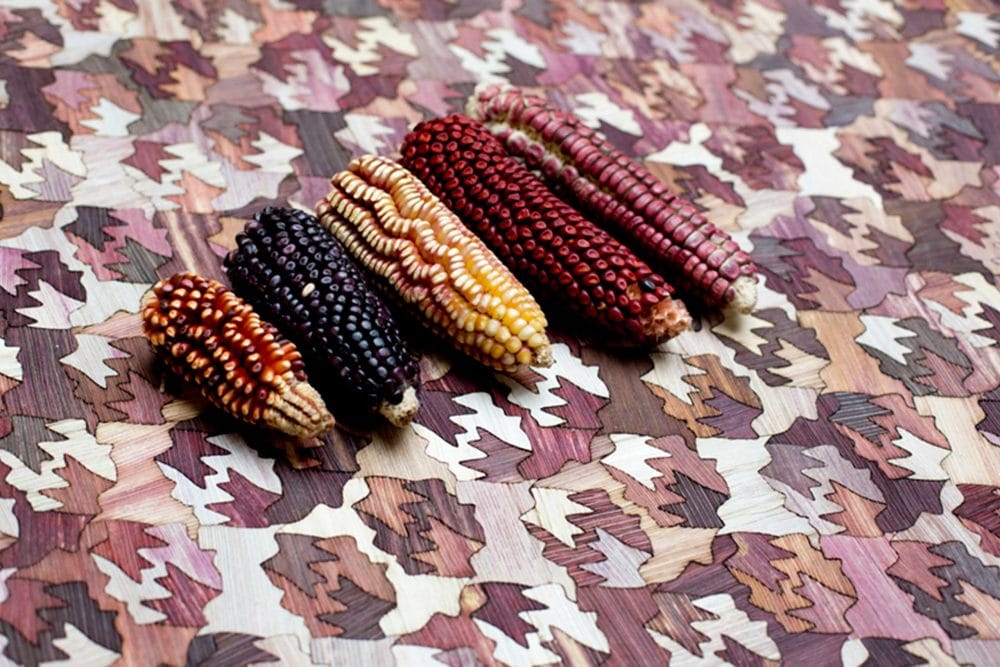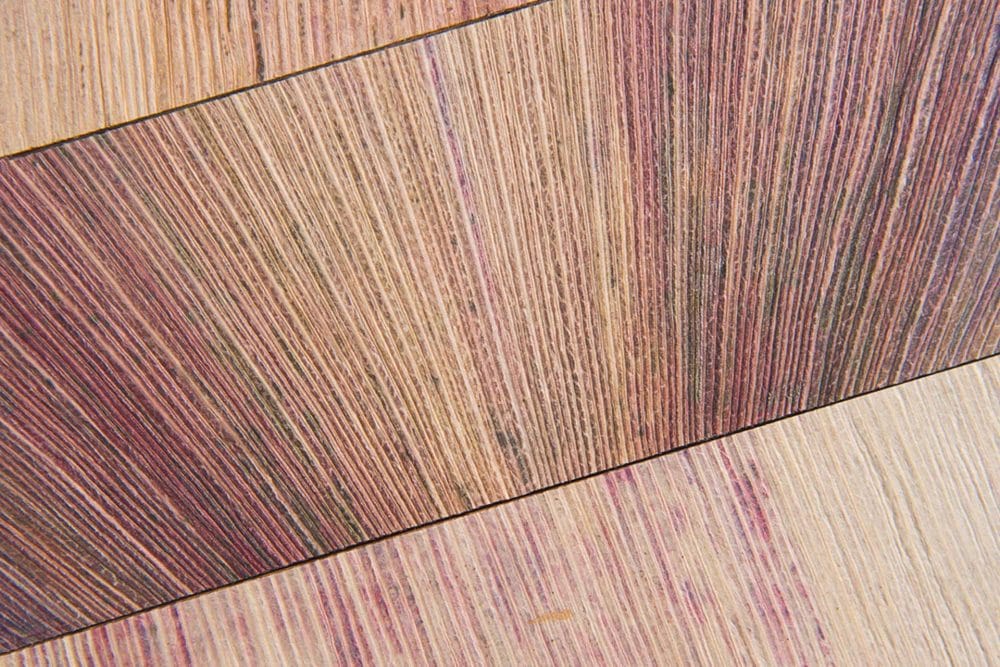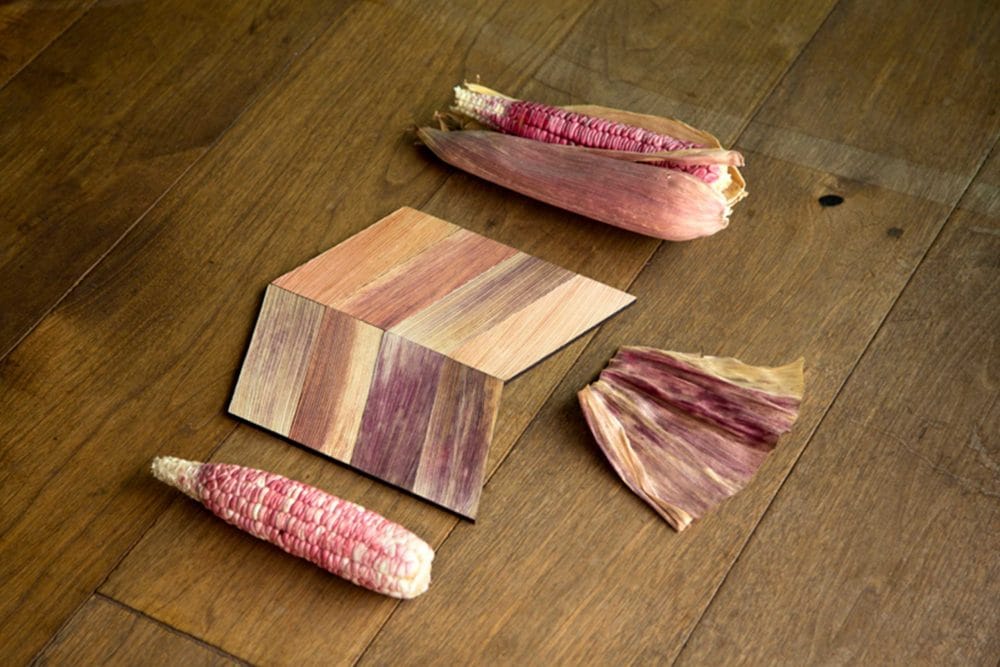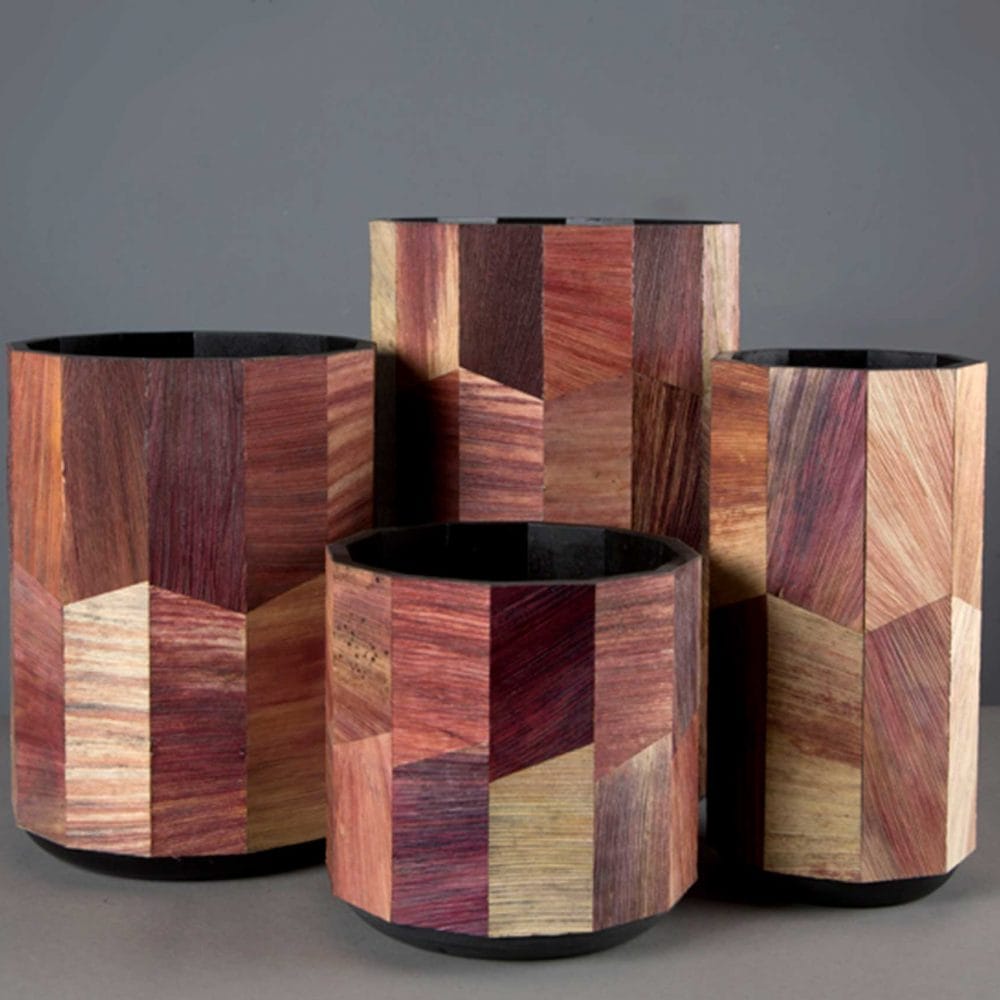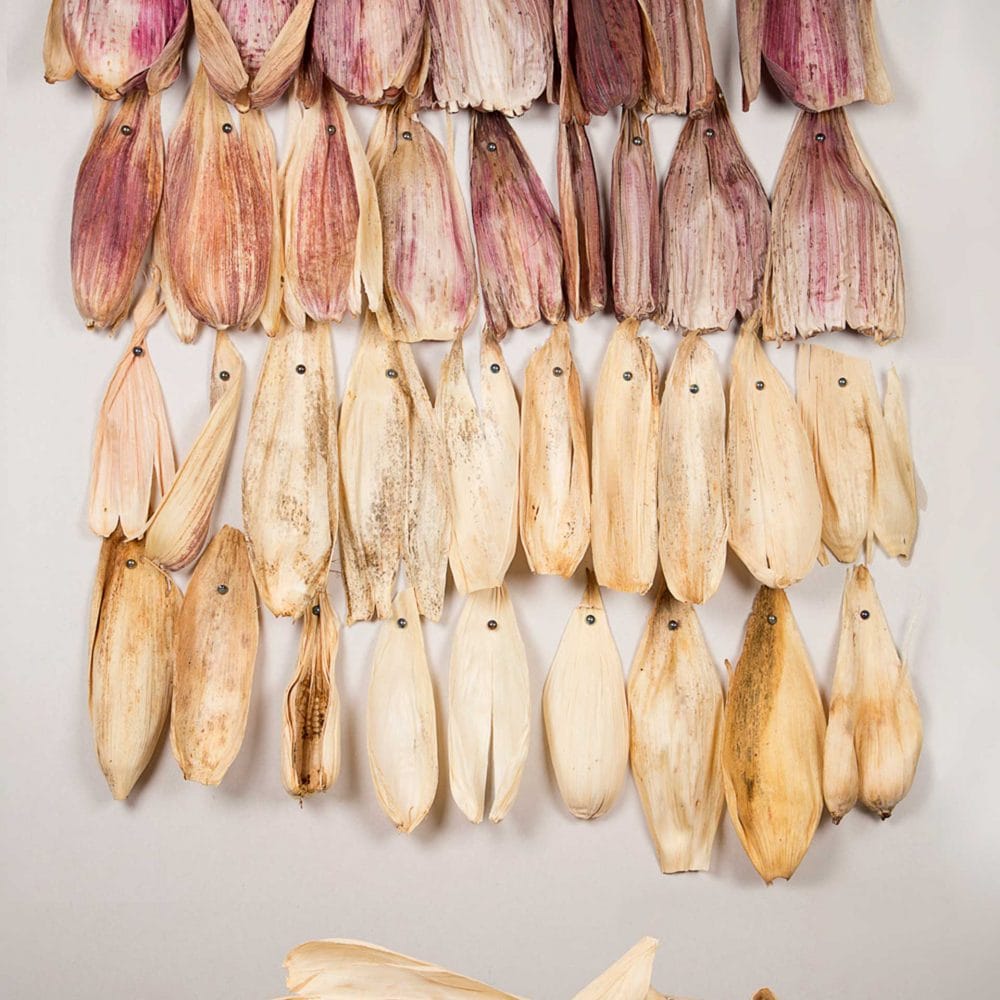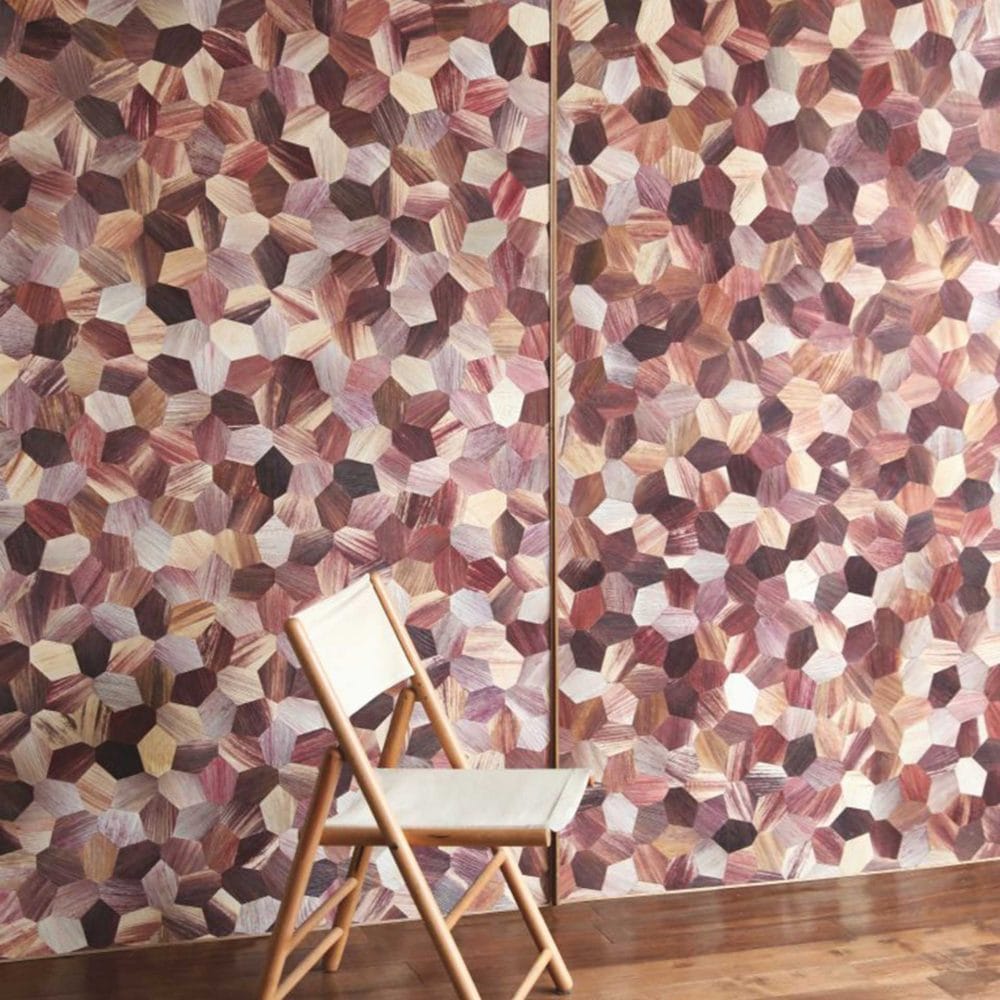 Totomoxtle
Totomoxtle is a new type of veneer material made from Mexican corn husks. The purple, red as well as cream corn grains give a unique design to the lamps, wall coverings, cans and tables. Fernando Laposse's goal here is to preserve jobs and safeguard the agricultural diversity of his home country. With the declining cultivation of traditional seeds, primarily due to the aggressive use of pesticides and the increasingly preferred genetically modified corn, he sees downstream processing as a sustainable countermeasure. In order to be able to realize his project in the long term, the designer also cooperates with the world's largest corn seed bank, CIMMYT, which subsidizes the original agriculture and thereby secures the raw materials obtained from it. The biodegradable materials thus support local businesses and their environment.
#impact #sustainable #wastematerial #upcycling #workforabetterworld #materialdevelopment #innovation #productdesign #coffee
Product Name: Totomoxtle
Manufacturer: Fernando Laposse
Project status: Concept // Prototype // Ready for market // Ready for series production
Source: Fernando Laposse
Image source: Fernando Laposse
Start your project inquiry directly via e-mail or phone.