Compostable convenience food packaging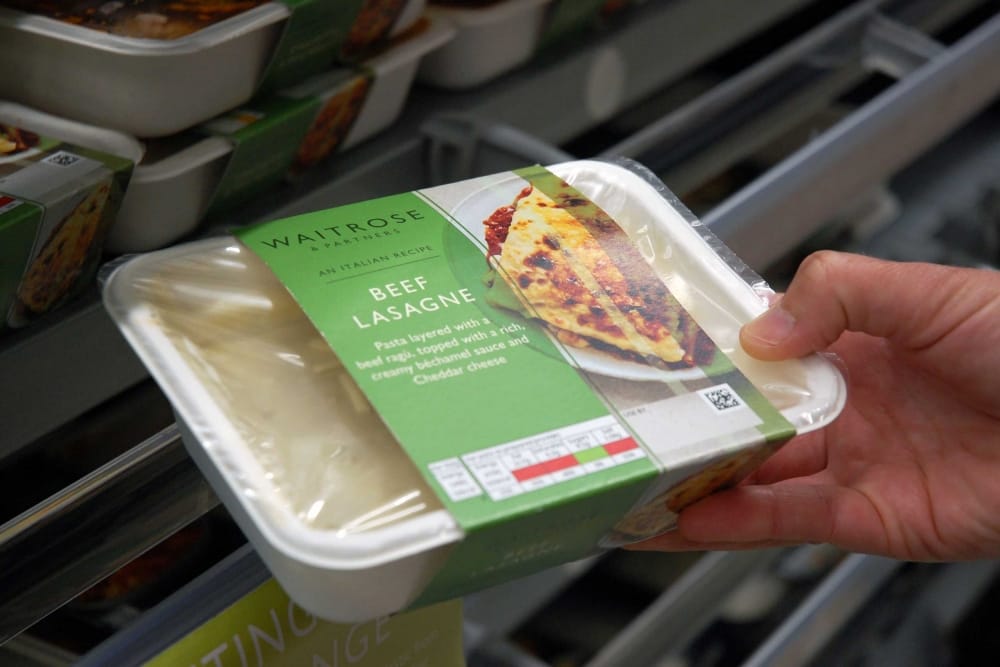 Waitrose
British food retailer Waitrose is replacing the black plastic packaging of its ready meals with compostable trays made from an innovative fiber material. The new type of shell is 10% lighter and releases 50% less CO2 in production than its plastic counterpart. The novel material is designed to be heated in the oven or microwave, but feels cool to the touch afterwards. The sustainable packaging solution is made of tree pulp with a bio-laminate texture similar to that of cardboard. Thus, the convenience trays can be recycled, but are also certified for home composting. Furthermore, the raw materials for production are sourced from Forest Stewardship Council-certified areas.

The maker of the sustainable convenience tray won the 2019 Waitrose Sustainability Award for its innovative design. Waitrose's first plan is to switch its Italian ready meals to the new packaging, which it says has already saved 158 tons of black plastic – which is particularly difficult to recycle.
#compostable #readymealtray #fibrebased #fiberbased #nomoreplastic
Product Name: Waitrose
Manufacturer: Waitrose & Partners
Project status: Concept // Prototype // Ready for market // Ready for series production
Source: Waitrose & Partners
Image Source: Waitrose & Partners
Start your project inquiry directly via e-mail or phone.