Rotkäppchen fruit sparkling wine
Limited edition, unlimited taste.
When tangy fruit sparkling wine meets fresh Irish apple, all that's missing is the right, crisp packaging design. Put all three together and you get a really strong product with a shelf impact that makes your mouth water. Ready for a short trip to Ireland?
Customer
Red Riding Hood Mumm
Services
Packaging design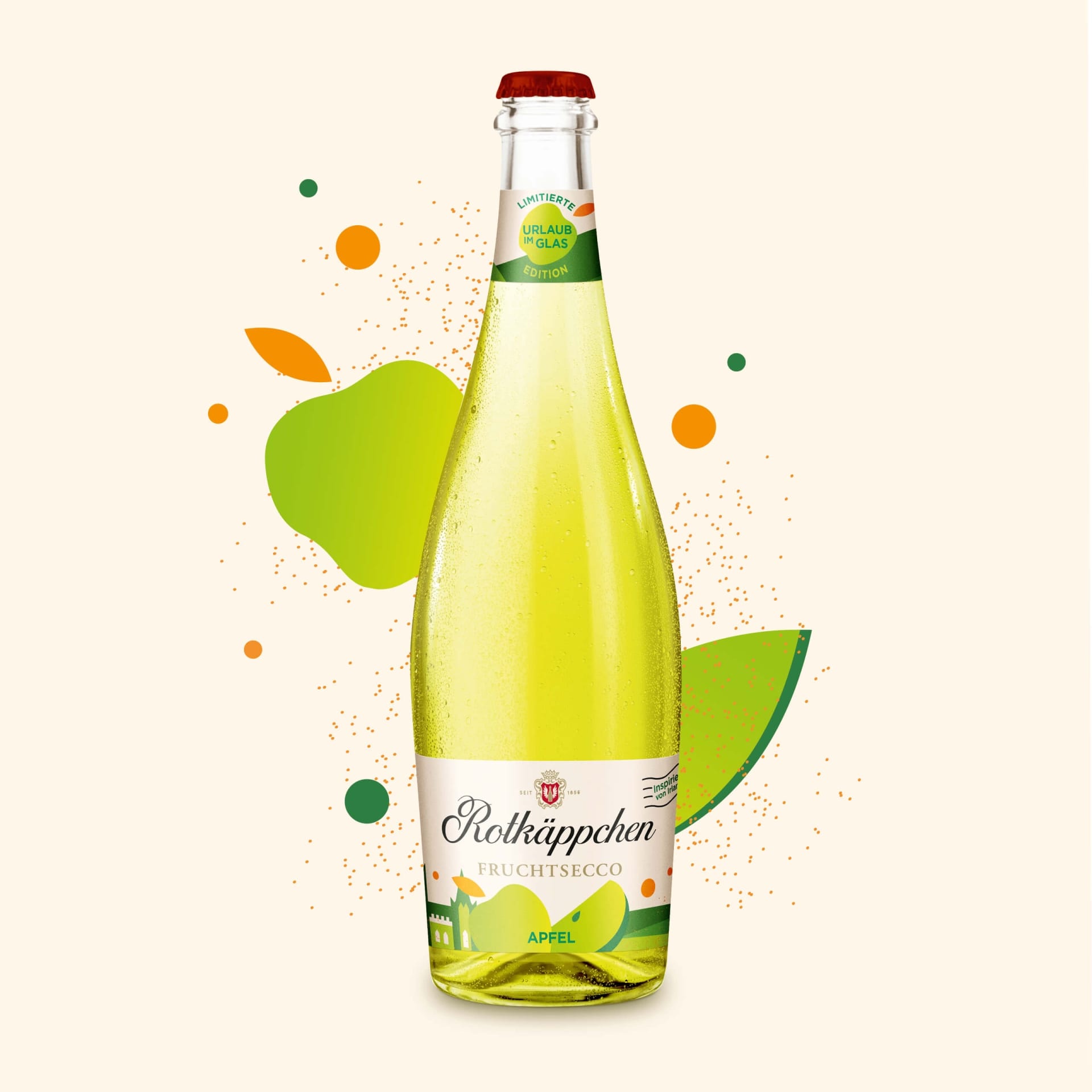 Vacation in glass
The juicy-sweet and refreshing taste of Rotkäppchen Fruchtsecco Apfel is really brought to life by the striking illustrations. The green meadows of Ireland and the plump, bright apples convey a great promise of enjoyment at the first, fleeting glance. A glass of sparkling pleasure to dream away from everyday life.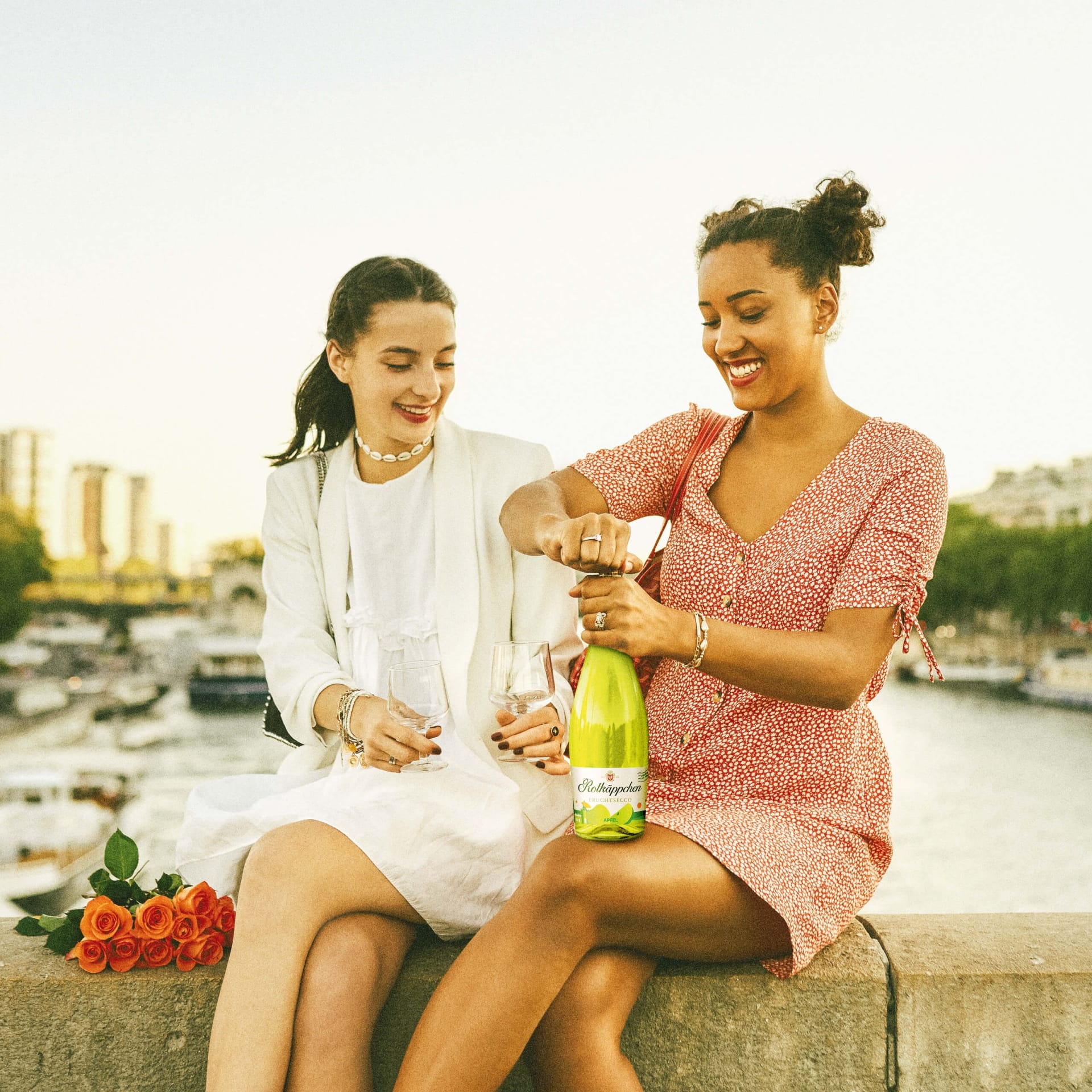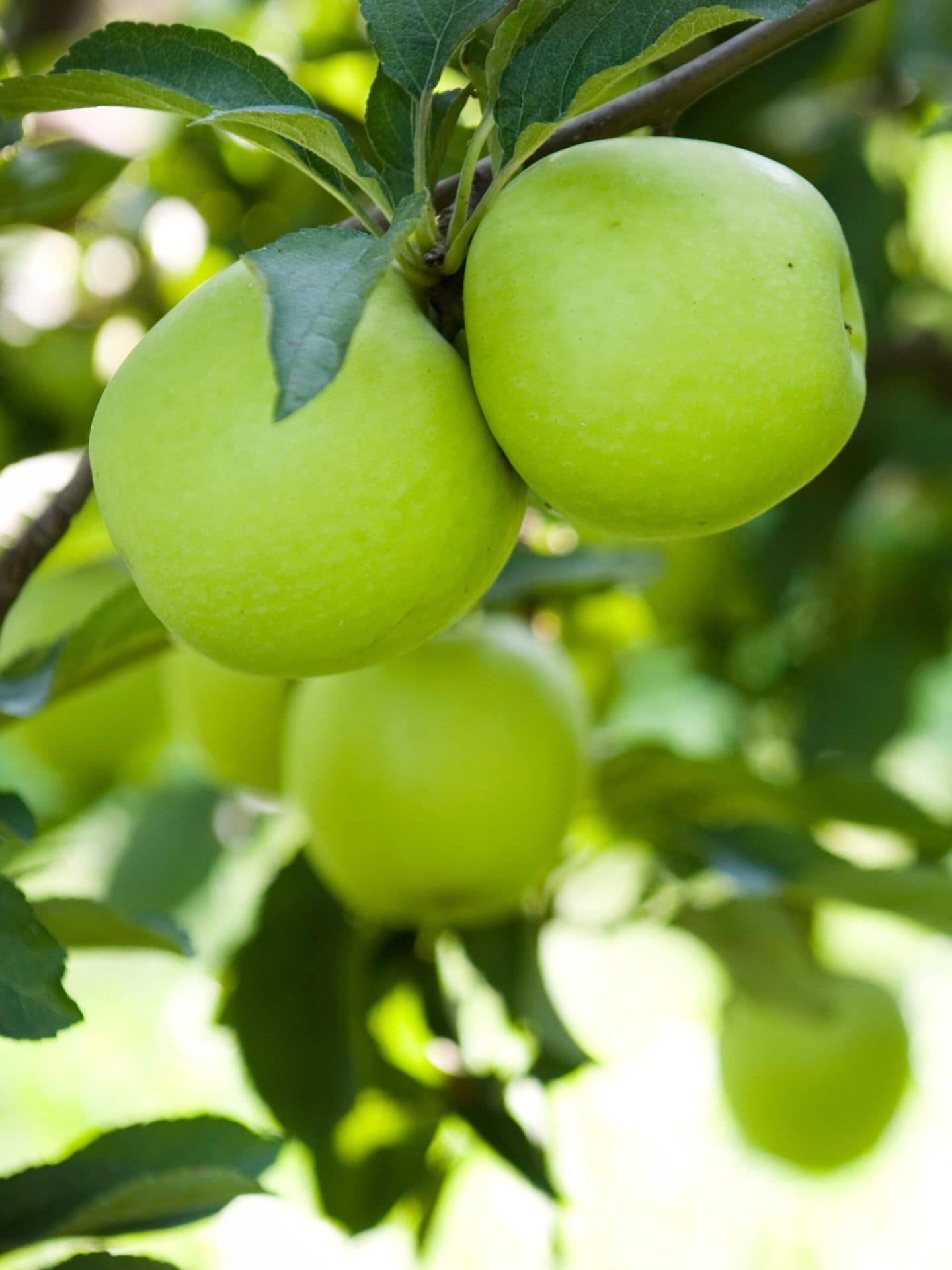 Small label – big effect
To achieve maximum impact on the small neck and belly labels, we used a clear, concise design language and strong color coding. Together with the variety designation, this forms the lower half of the belly label. This leaves the elegant Rotkäppchen logo above with enough white space to embody the brand's high quality standards and ensure easy brand recognition.
Fruity design inspired by Ireland.