We harvest
At the end of September we used the chance to do some team building again and on one of the last possible days we started the trip to our Allendorf winery in Oestrich-Winkel.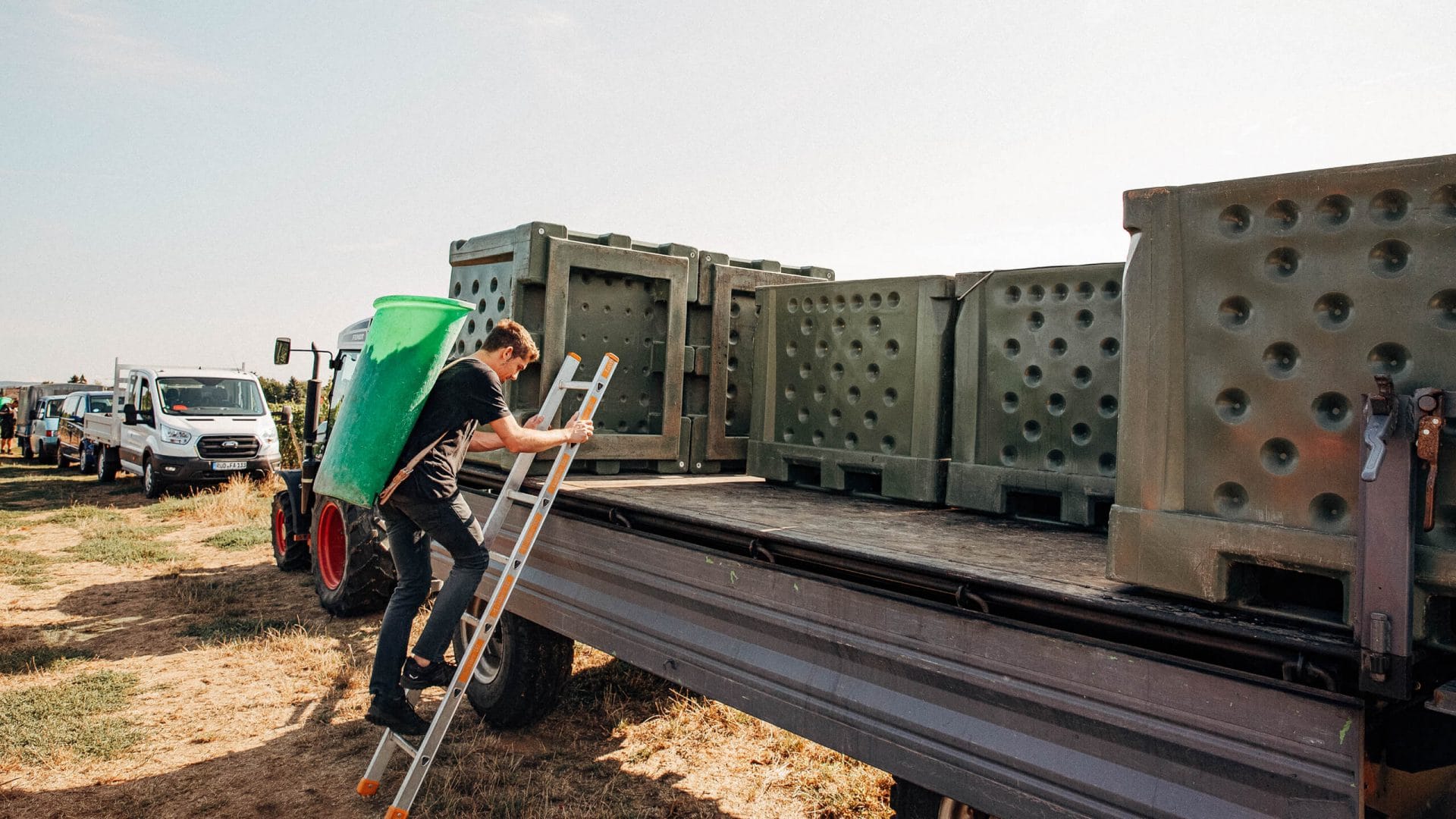 Save water, drink Riesling
At the end of September it is time for harvest. "Herbsten" is the original name given to the activity of harvesting grapes. This is how the name for the season "Herbst" (autumn) came about. Fun fact for the next wine evening.
Ulrich aka Uli Allendorf, the owner of the winery with his sister, welcomed us for harvest. After our approximately 1.5 hours of harvesting activity – as hard-working as ever – he kindly took a couple of hours for us. He not only told us how that Great location Seal is awarded by VDP – Spoiler alert: it's not the height of the vines! – but also why grape leaves cut off during harvest are good for the soil and thus help against climate change. Allendorf's very broad wine portfolio was explained (you can taste it here) and how it benefits from the many different types of soil in the Rheingau. Why packaging design also has a big impact on wine can be seen in Allendorf's own Save WATER drink RIESLING brand, which is now one of the most successful Rieslings in Germany.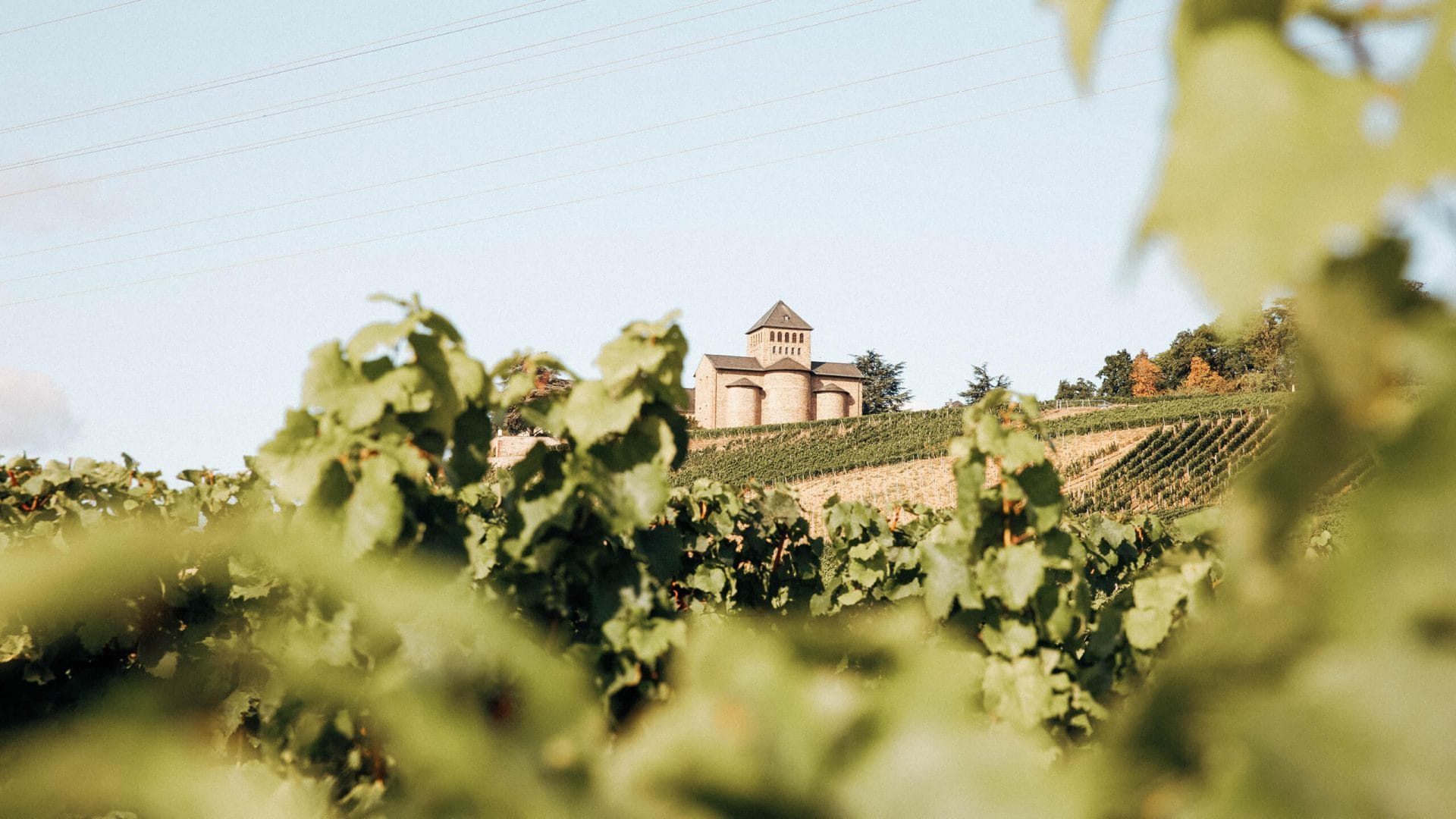 In connoisseur circles they say "If you can remember the grape harvest, you haven't experienced it…" so we can no longer reproduce soooo much of what Uli gave us. After the tour, he gave us a few bottles that we consumed during some games of Kubb (some employees seem to remember that the Food Lab remained unbeaten here) in the vineyards.
Finally, at Allendorf am Rhein we all enjoyed the day fading out with a few servings of Kibbeling & Fries. We can warmly recommend it in warm temperatures.