Edible spoons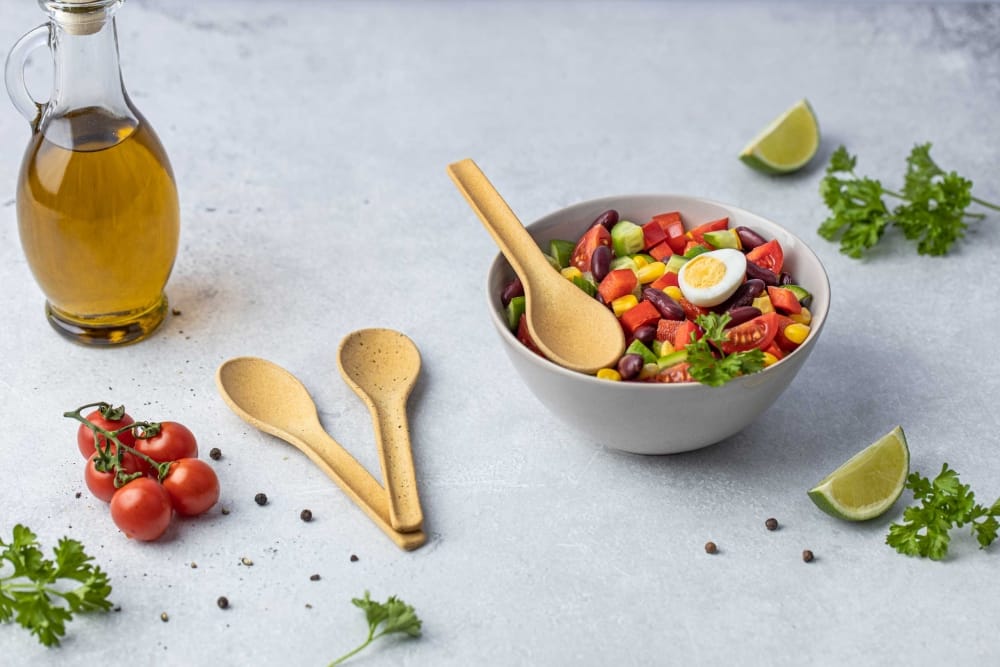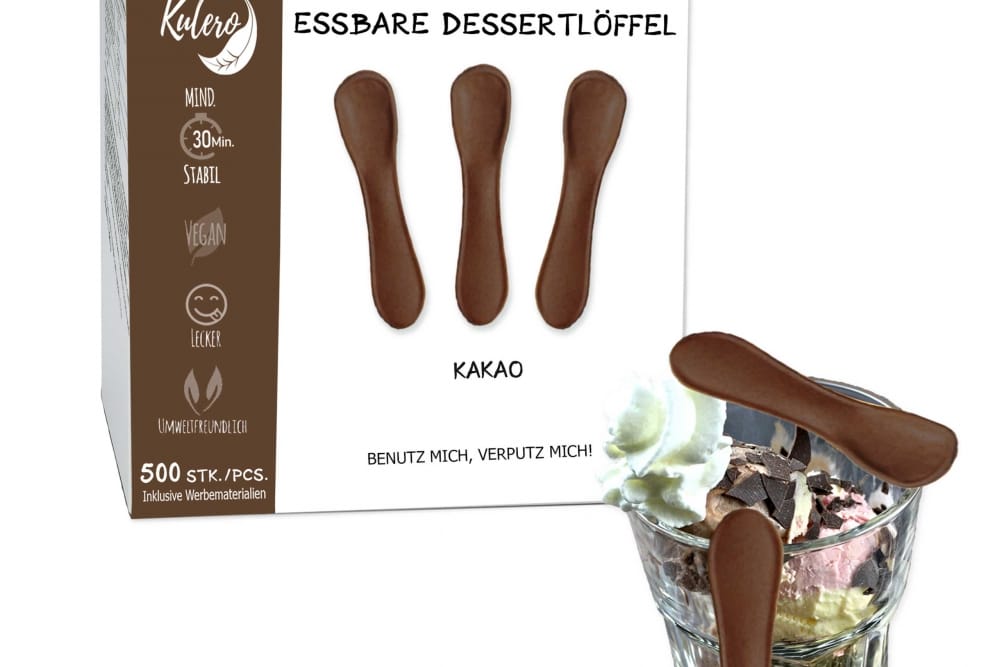 Kulero
Kulero – that's how the word "spoon" translates in Esperanto, the language of art, and that's also the name of the sustainable company that wants to make the usual disposable spoon of on-the-go gastronomy for ice cream or soup superfluous with edible spoons made from 100% natural ingredients. The basis of the dinner and dessert spoons is a dough made from various cereal flours, which is refined with spices or cocoa powder. After baking, this results in a stable product that keeps in hot soups for up to 30 minutes, and in ice cream for up to an hour. In the process, the spoon does not dissolve in the food surrounding it and does not adulterate its taste.
The texture of the spoons when eaten is similar to a cookie or cracker; they are crunchy and firm. The tablespoons for soup and other savory dishes are available in four flavors: classic, masala, pepper and anise. The dessert and ice cream spoons are available in classic and cocoa. Thus, the product is ideally suited for savory and sweet taste contexts. Gluten-free versions of the low-waste disposable cutlery are also available.
#ecodesign #biobased #organic #plasticfree #plasticfree #madefromplants #greenbrands #newmaterials #zerowaste
Product name: Kulero
Manufacturer: Kulero Ltd.
Project status: Concept // Prototype // Ready for market // Ready for series production
Source: Kulero
Image source: Kulero
Start your project inquiry directly via e-mail or phone.