A sausage with insects, nuts
or vegetables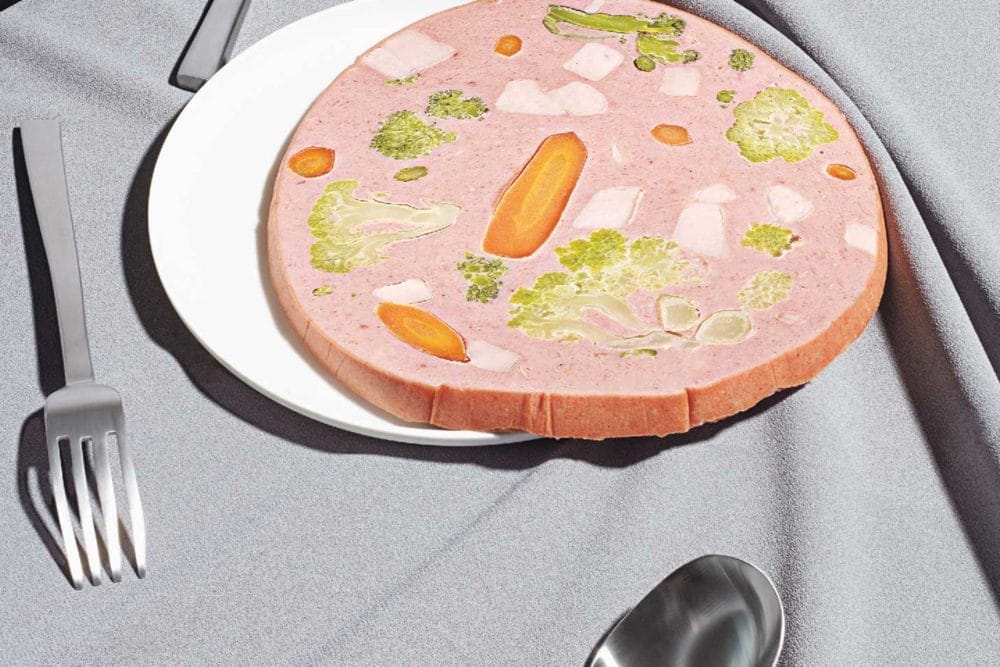 Sausage Of The Future
The enormous consumption of animal products led Carolien Niebling to develop "The Sausage of the Future." She worked with a chef, a master butcher and a molecular gastronome to produce an alternative that would reduce the meat content by 30-50% by adding other foods. Made with protein-rich ingredients, such as pecan nuts and insect meal, the sausages are a special taste experience, along with salamis made from fruits and hazelnuts, as well as almond meal. The Food and Agriculture Organization (FAO) also shares the Dutchwoman's idea that society consumes too little protein and compensates for this with animal foods. She achieves the goal of steering consumers to question their eating habits primarily through the look of her innovation.
#positivechange #workforabetterworld #pioneersofchange #sustainabledesign #designforthefuture #productdesign #organic #innovative
Product name: The Sausage of the Future
Manufacturer: Carolien Niebling supported by ECAL, published by Lars Muller Publishers
Project status: Concept // Prototype // Ready for market // Ready for series production
Source: Solanki, Seetal: Why Materials Matter. Responsible Design for a Better World, Munich 2018, p. 88.
Image source: Jonas Marguet
Start your project inquiry directly via e-mail or phone.