The future of grocery shopping – a hybrid of analog and digital.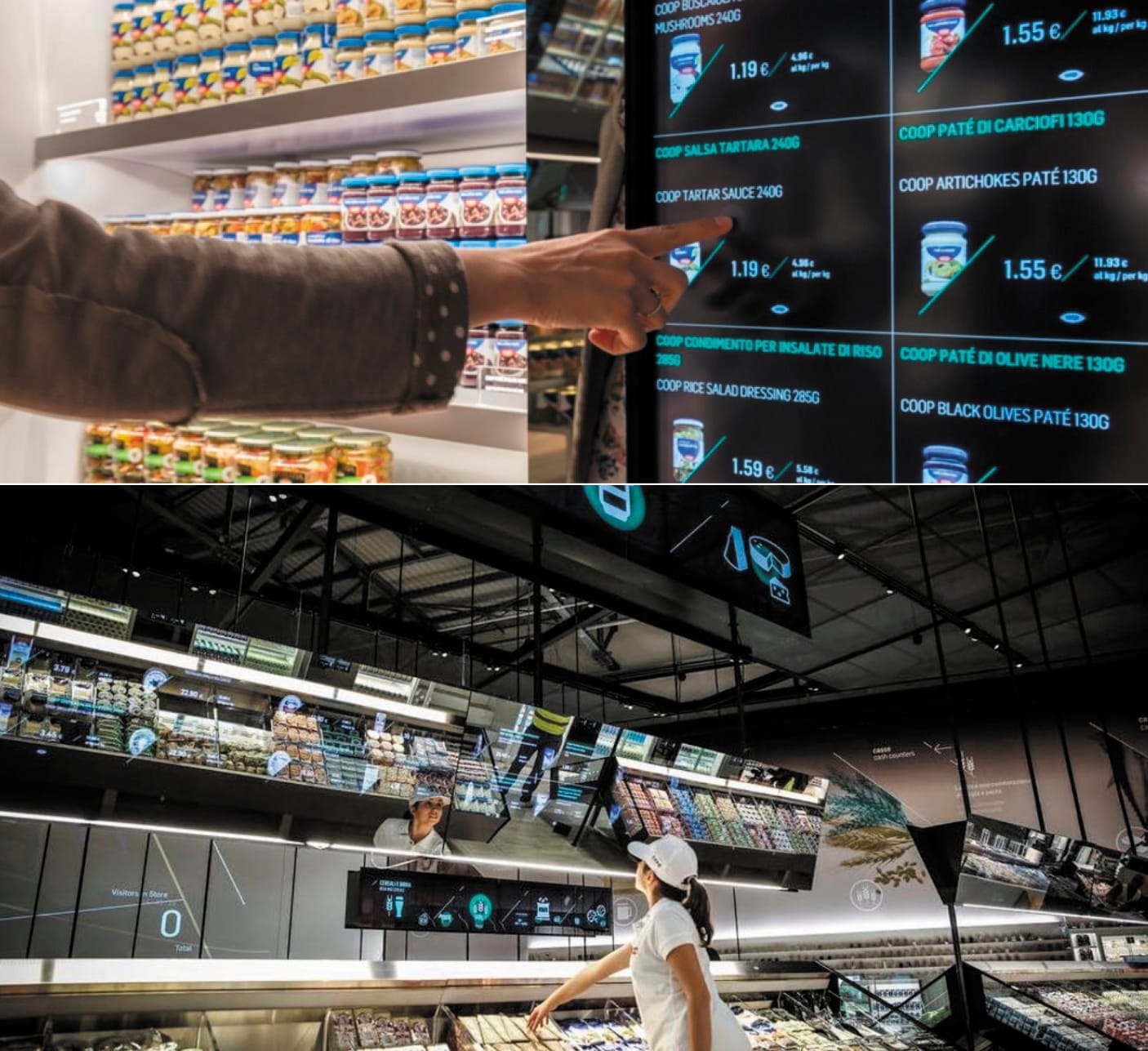 The supermarket of the future combines the physical with the digital world. Information about the products is presented on large interactive surfaces. They respond to gesture control from customers. Thus, price information as well as country of origin, nutritional information, similar products and also promotions are displayed. This is made possible by Kinect sensors that evaluate customer movements. Since all this information no longer has to be shown on the packaging, packaging material could also be saved here. Is this how the white label universe comes about? Brands could be pushed back and a pure information world could displace the emotional promises of today's brands. We have often philosophized about whether we will one day be the one no-packaging design-packaging design agency.
In this supermarket, shoppers enter the space with smart glasses or smart contact lenses that are fully connected. Information playback with gaze control is under discussion. In this way, the shopper superimposes the relevant information on the products in his field of vision. A personal filter in the software can then highlight on the shelf those products that meet one's shopping criteria ("show only organic products" or "show only gluten-free products"). This may become possible, for example, when the digital watermark has been rolled out on all products and camera technology is able to read the codes remotely. Holy Grail 4.0?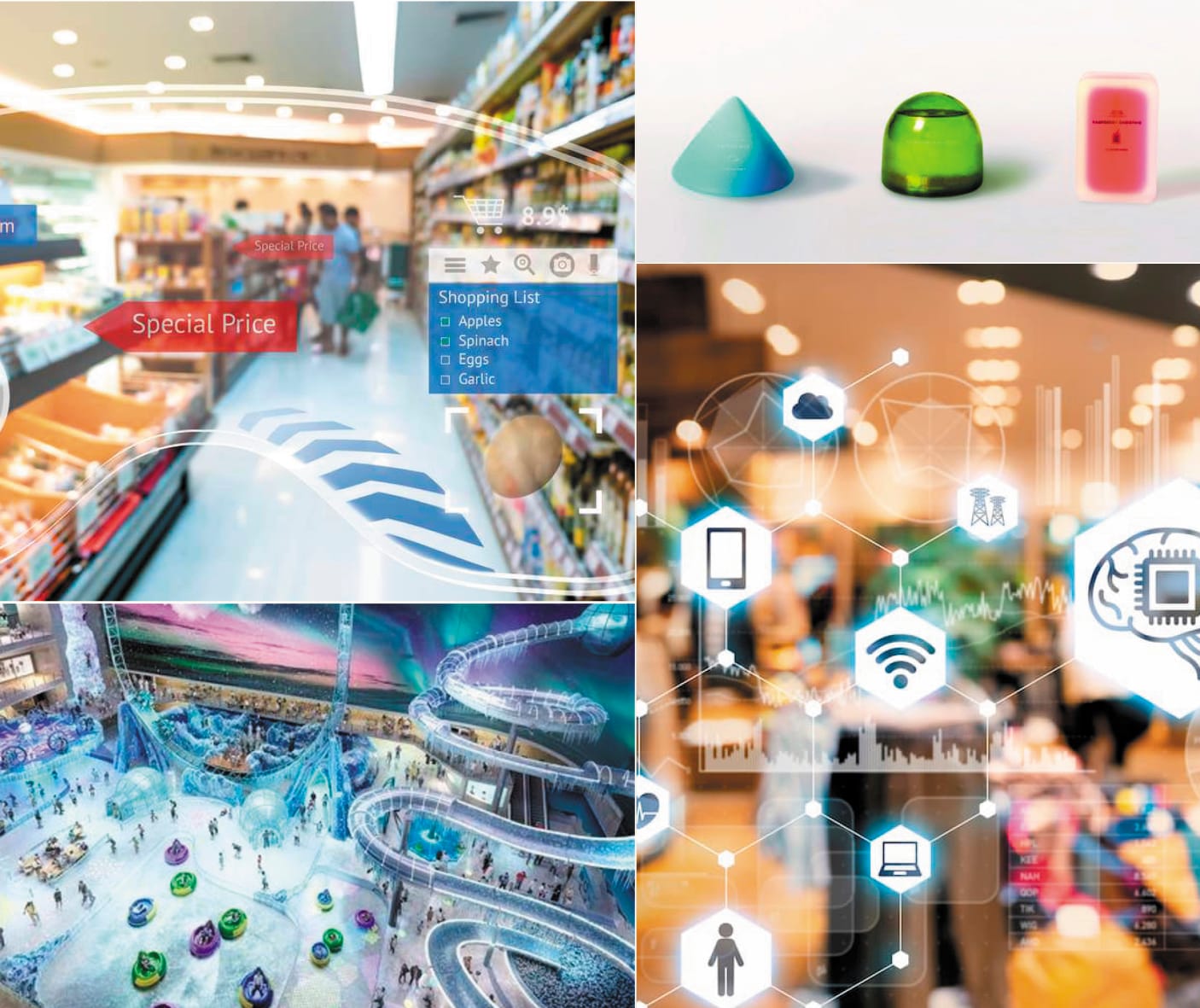 Even for shoppers without smart glasses, new approaches are being taken in the presentation of goods. Additional information, such as preparation tips, special offers, but also posts from social networks, could be played in real time on a central large screen, taking the shopping experience to a new level.