Lockdown with God in France
In times of need, the devil eats flies? Never! Because we only offer fine French baking – simple and so affordable. For everyone at home. All you need is an oven, crane water and a bowl. Many Ark families came to enjoy our baguettes during the first Corona Lockdown with the Food Lab baking mix.
Corona "Bäckerlehre" für Packaging Designer Tag 1: Verarbeite 100kg Mehl zu 125 Brot-Backmischungen für einen guten Zweck. Vielen Dank an das Event-Team des Lindley Lindenberg Hotels in Frankfurt für die "Backstube".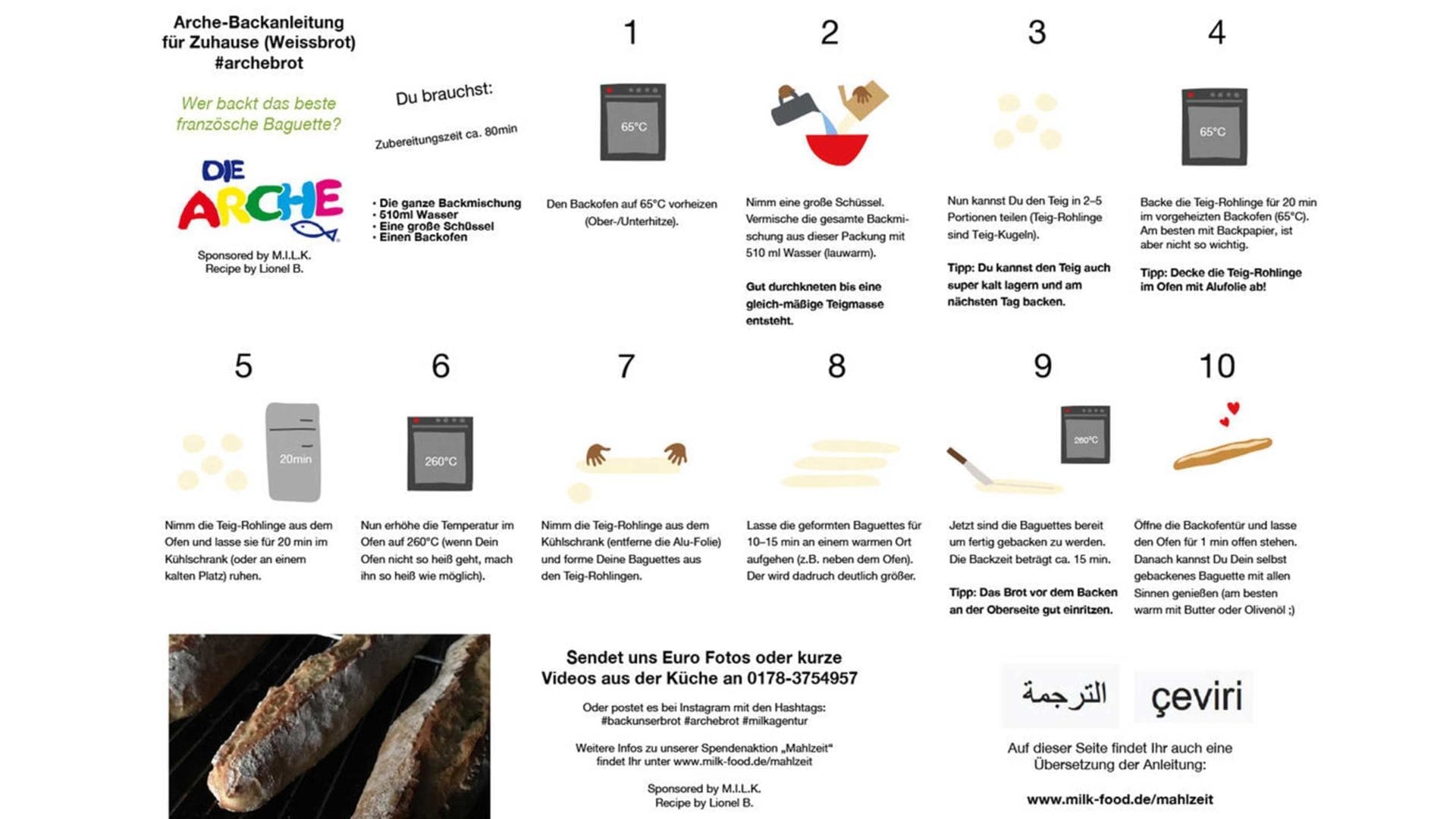 #archebrot #milkagency #bakeourbread