Lockdown with God in France
Beggars can not be choosers? Never! Because we only offer fine French art of baking – simple and so cheap. For everyone at home. All you need is an oven, crane water and a bowl. Many Arche families enjoyed our baguettes during the first Corona lockdown.
Corona "baker's apprenticeship" for packaging designers Day 1: Process 100kg flour into 125 bread mixes for a good cause. Many thanks to the event team at the Lindley Lindenberg Hotel in Frankfurt for the "bakery".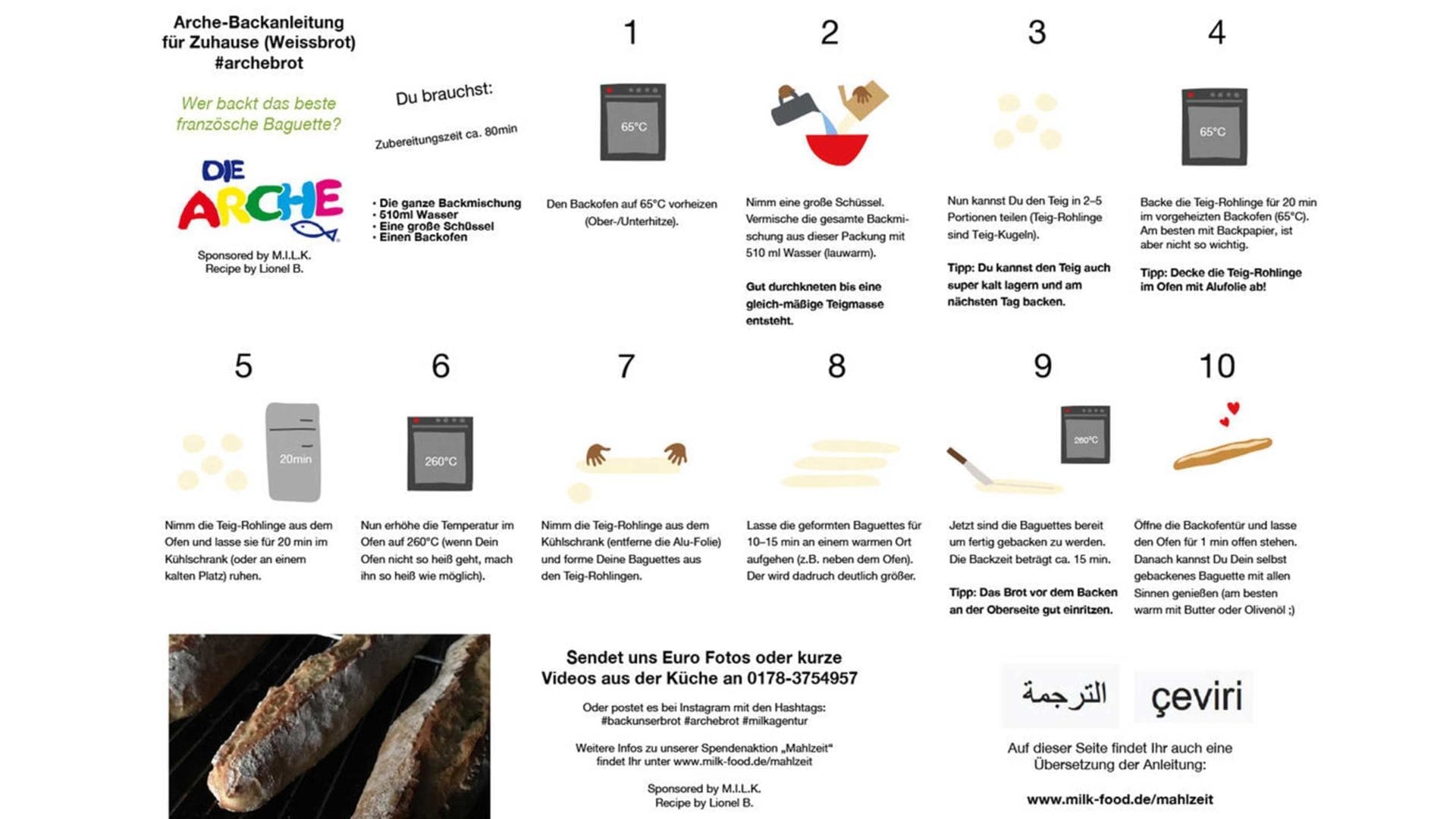 #archebrot #milkagentur #backunserbrot