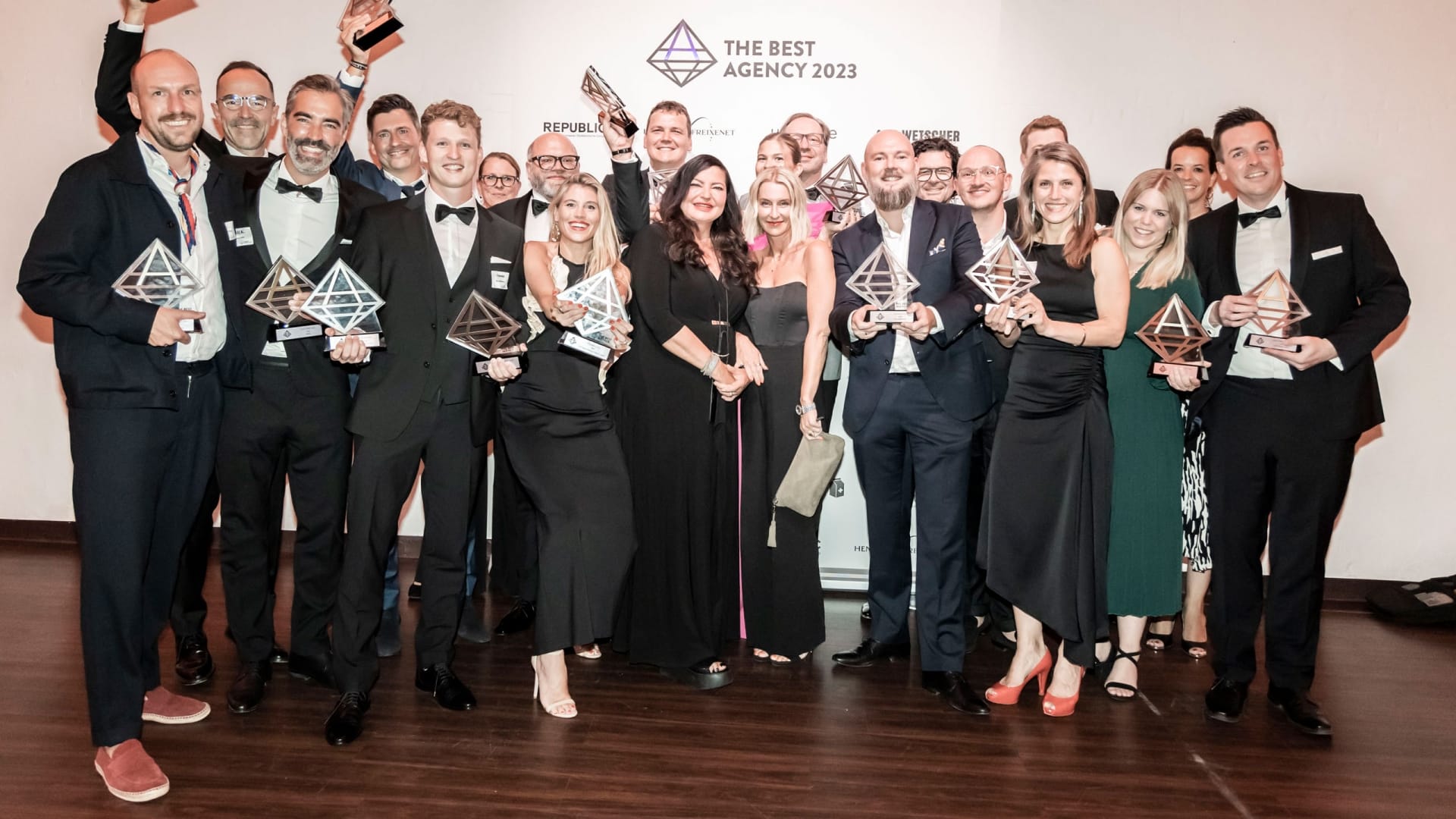 We are insanely proud that our consistent focus has now been awarded GOLD in the "Focussed" category. We traditionally do not participate in awards. The Best Agency Award sees itself as an award and that's how we see it. The very well-staffed marketing jury is known for being extremely critical. We are all the more pleased that our work has been recognized. Thank you very much for the award and congratulations to all the other winners.
Best Focussed Agency for the love of food.
Since 2010, we have matured into one of the leading design studios for food packaging design. Ten years later, we have begun to take the future of nutrition into our own hands. We not only design the exterior, the packaging, but create products from Insight and the product idea and develop selected concepts into our own product prototypes.
We pack taste.
We then package these new foods using our expertise on more sustainable packaging and design the brand image. In this way, we uniquely connect the inside with the outside. Holistic design for new age food becomes a reality.
Key Benfits.
We have dedicated micro-pages to our three key benefits. We recommend a look at these pages to get to know us even better. We offer our partners a lot of packaging design Performance , Food Passion and are the perfect innovation Playground .
Special Toolkit for our customers.
The following tools and sidekicks have emerged over the years from our extreme specialization and matured further and further. They express our passion for food markets and product design. We hope you have fun exploring!
Our magazine.
New concepts, creative minds and lots of flavor mixed into a milkshake for you. In addition to exclusive interviews, you will also find news from our vineyards in the Rheingau and our bee colony. We also report regularly on our Meal for Die Arche Frankfurt campaign.