Packaging concept for flight catering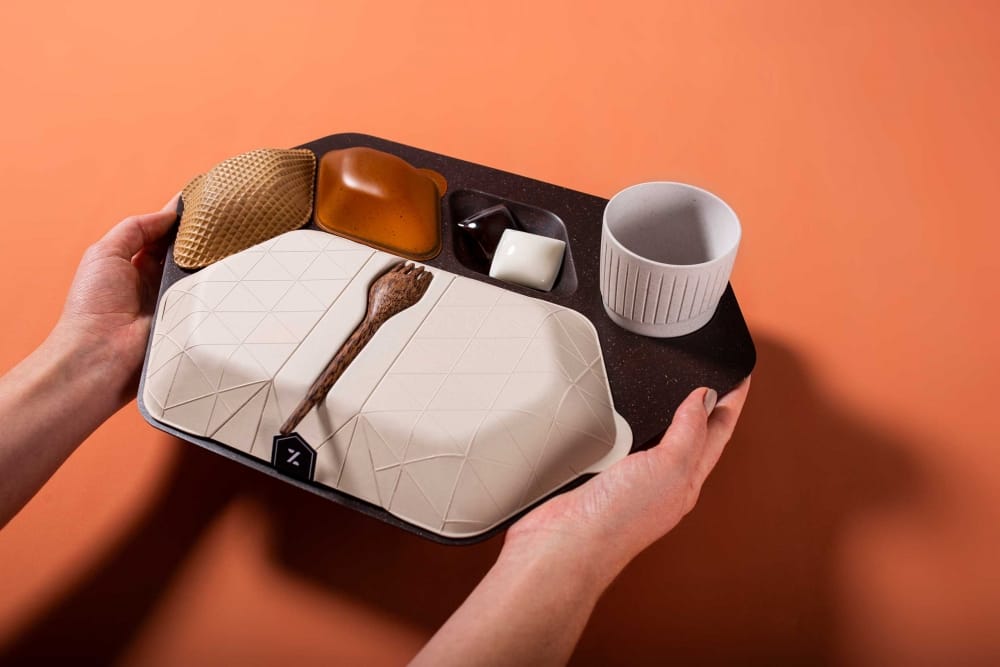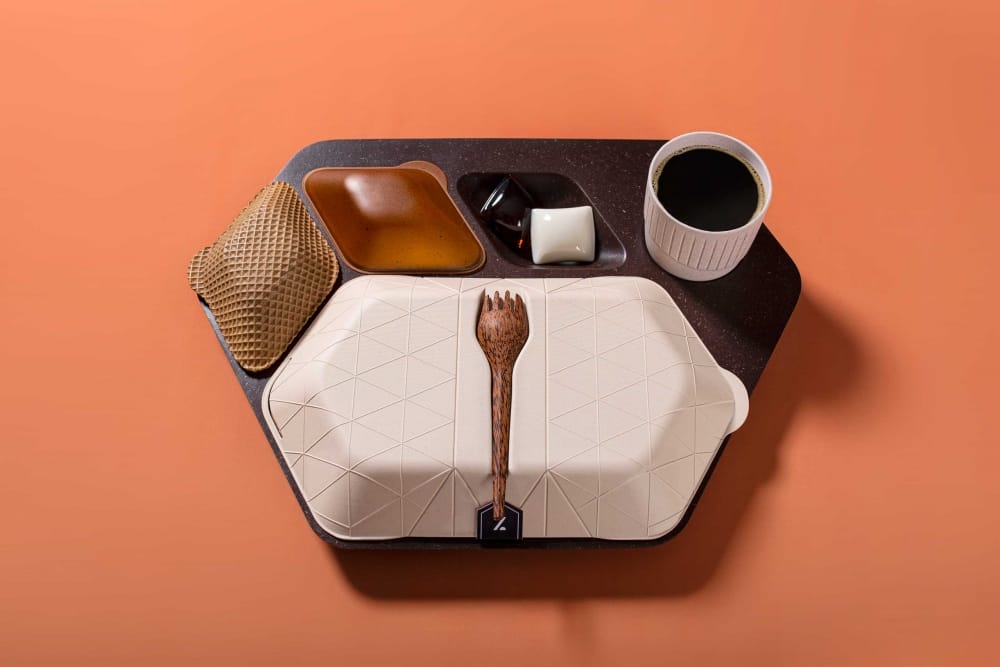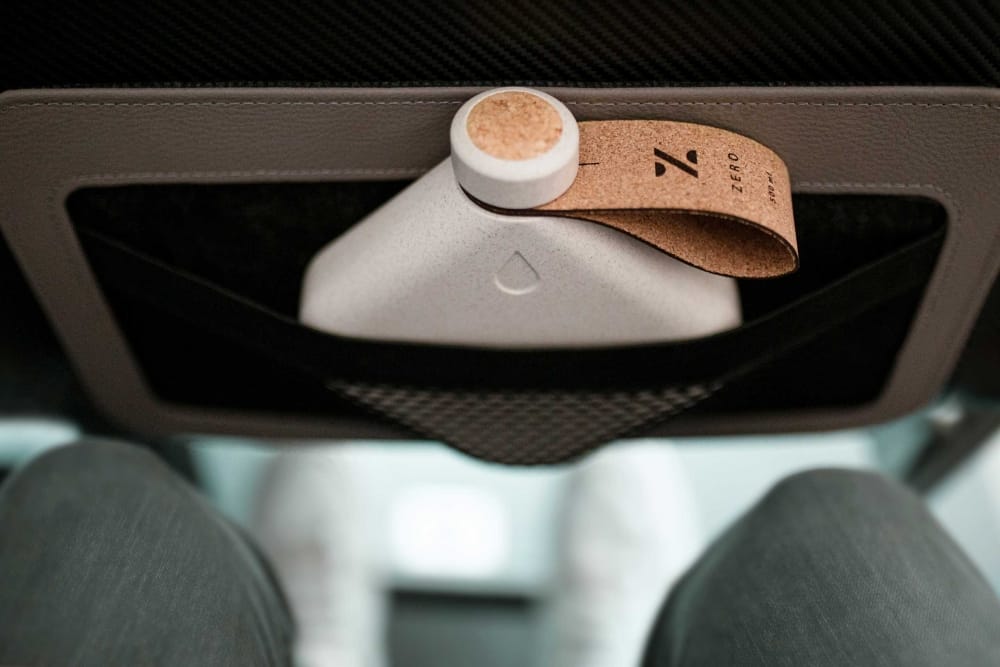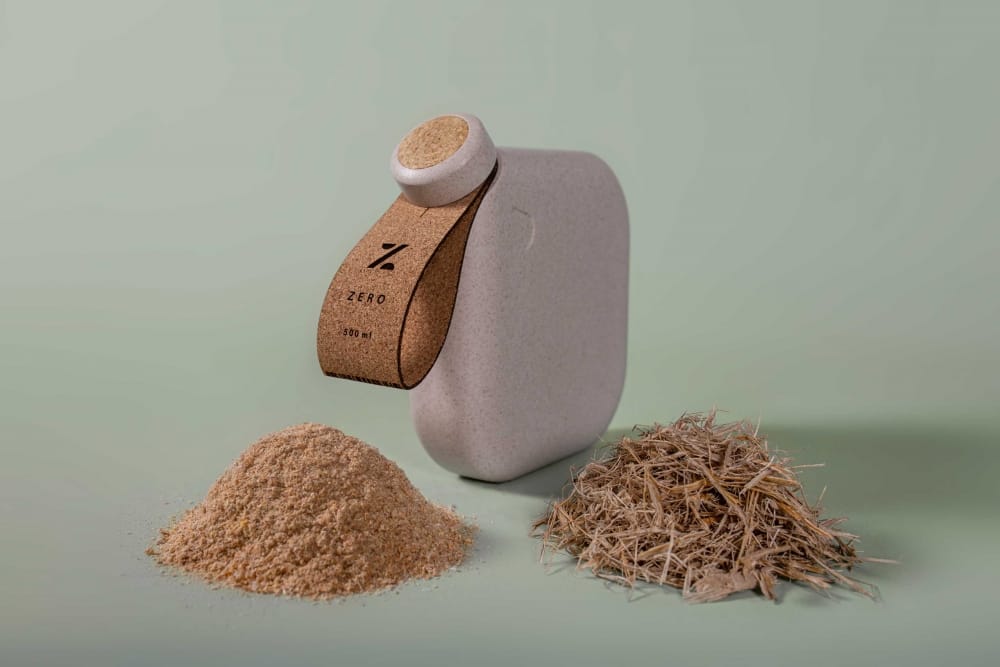 Zero economy meal tray
British design consultancy PriestmanGoode, as part of the research project "Get Onboard: Reduce. Reuse. Rethink." developed solutions for the waste generated by air travel – as much as 5.7 million tons of cabin waste per year. The results of the agency, which specializes in the transportation sector, were presented in 2019. The focus of the solutions developed is on in-flight catering. Here, a lot of single-use plastic is generated for each passenger and each meal. In the sustainable catering concept developed by PriestmanGoode, the material composition is rethought in terms of greater environmental compatibility. The following natural ingredients are included in the sustainable in-flight catering concept: Coffee grounds and husks (tray, washable and reusable), wheat bran (menu trays, washable and reusable), seaweed or banana leaf (lid for side dish), edible wafer (dessert lid), coconut wood (cutlery, washable and reusable), dissolvable algae film (capsules for sauces and milk), rice husks with PLA binder (outer cup, washable and reusable), algae film (inner cup), bamboo (lid main dish). The latter is designed to be folded, holding all the waste. This allows them to be disposed of efficiently and composted whole.
#innovative #materialconcept #greentravel #changemaker #plasticfree #ecodesign #designforthefuture
Product name: Zero economy meal tray
Manufacturer: PriestmanGoode.
Project status: Concept // Prototype // Ready for market // Ready for series production
Source: PriestmanGoode.
Image source: PriestmanGoode.
Start your project inquiry directly via e-mail or phone.