Packaging made from by-products of tea cultivation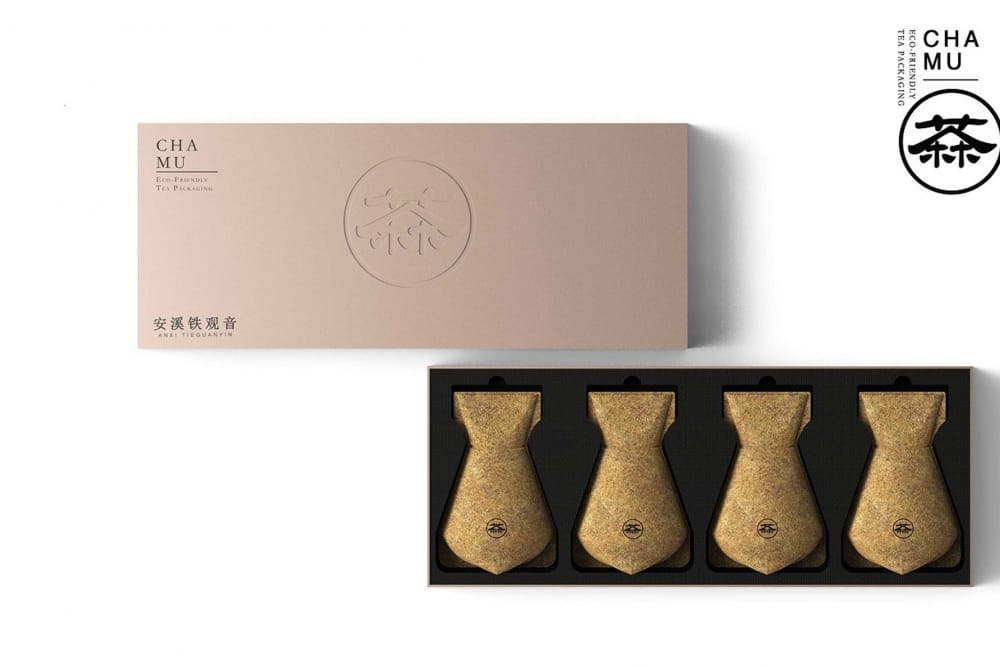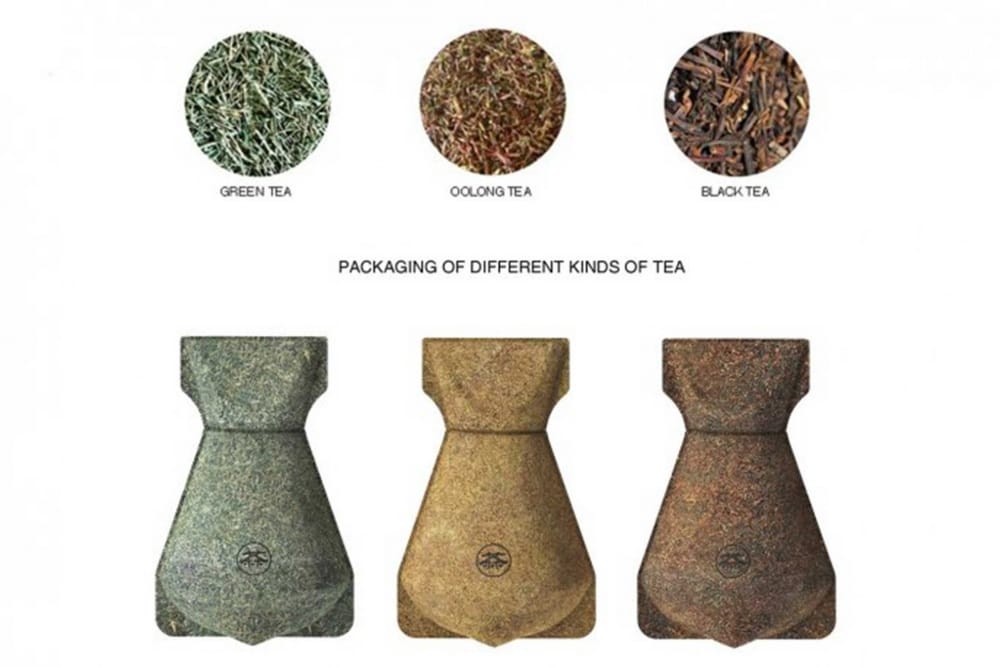 CHAMU Tea packaging
The CHAMU material innovation was developed at Kyushu University in Fukuoka, in the tea country of Japan. The name of the newly developed material already hints at both the basic material and its future purpose, as CHAMU is made up of the Chinese phonetic spelling for tea and wood. The stalks, which are a by-product of tea production, are formed by a hot-pressing process to produce a closed surface that can be processed into various packaging shapes. Since the material exudes the special aroma of tea, it lends itself to use as tea packaging with unique unboxing experience. The highlight: After use, the packaging can be easily broken apart and buried, where it completely degrades and in turn acts as fertilizer. The special combination of product experience and cradle-to-cradle principle makes the innovation a promising packaging solution.
#wastematerial #upcycling #materialdevelopment #newmaterials #zerowaste #madefromplants #pioneersofchange
Product name: CHAMU Tea packaging
Manufacturer: Kyushu University
Project status: Concept // Prototype // Ready for market // Ready for series production
Source: Green Product Award
Image source: Green Product Award
Start your project inquiry directly via e-mail or phone.